Appletree Court Assisted Living
870 West Arapaho Road, Richardson, TX, 75080
Talk to a Family Advisor: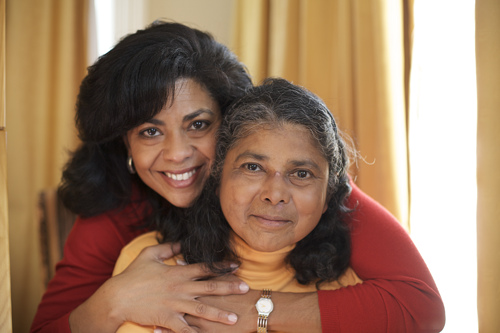 Reviews of Appletree Court Assisted Living
---
pamela-v
June 03, 2017
I am a friend or relative of a current/past resident
The administrative staff are all friendly and observant, easily engaging with each and all of the residents. They stay tuned in to the residents' needs. The caretaker staff are awesome! The ladies I have met interact warmly with my mom, engage delightfully with her and help her skillfully and wisely. The atmosphere is "homey" while staying clean and safe.
---
michael017015
May 26, 2017
I am a friend or relative of a current/past resident
My overall impression of Appletree Court was very good. I thought it was a nice community. They had buses to take the residents out of the facility to stores or events outside of the community. They had activities rooms for various events throughout the week. They had a small area to hold religious services. They had a very nice outdoor courtyard and gazebo. They had a nice dining area.
---
F. Lout
May 02, 2017
I am a friend or relative of a current/past resident
We were blessed to find Appletree Court. When you enter the facility, you feel that you are among friends. All of the residents are cared for and respected. My mother loves the food and activities, such as Bingo, crafts, and musical entertainment. She is engaged in socialization and exercise classes. After visiting other assisted living facilities, Appletree Court has exceeded all of our expectations for a safe, friendly, and caring home for our mother.
---
The Randall Family
April 05, 2017
I am a friend or relative of a current/past resident
The transition from independent living to assisted living is never easy but Appletree Court Assisted Living made this passage as comfortable as possible for my mother and the whole family. They were concerned about allowing her to keep as much independence as possible while being there for all the areas where she needed some help. The staff and caregivers are patient, warm, friendly, and loving. The facility and apartments are well designed and maintained. They provide a variety of social activities to keep their residents engaged and entertained. I couldn't be more pleased with the care and attention that my mother is receiving. Thank you, Appletree Court!
---
One of the Davis girls
November 12, 2016
I am a friend or relative of a current/past resident
We have had a wonderful experience with Appletree Court. A year ago, we had to move our mom from independent retirement living to assisted living. After touring several facilities in the Richardson area, we decided on Appletree. It has more than met our expectations! The surroundings are lovely, and extremely well-kept--always clean, always bright and cheerful. The staff is amazing! The same people who assist the residents in meeting their needs (morning wake-ups, bathing, dressing, etc.) are the people who also serve in the dining room. They are kind, warm and caring toward the residents. Our mom calls them her friends, and is glad to cooperate. Since she has mild dementia and Alzheimer's, she hasn't been so cooperative or happy in other environments. She really appreciates her life at Appletree. I am so grateful to have a place where I know my mom is safe and well taken care of. The executive staff are excellent--Dana, the executive director is attentive and knowledgeable about all the residents, as is Phyliss, the Marketing Director, Cindy, the Activities Director and Carolyn, the nurse. We don't ever have to worry that she isn't getting the right medications or attention she needs. Plus, she has plenty of activities to keep her busy and involved all day long. We are so glad we chose Appletree Court!
---
dk curlin
November 11, 2016
I am a friend or relative of a current/past resident
fantastic facility for mom. it is run exceptionally well by caring helpful people and mom always talked about how good the food is.
---
Marilyn F
October 23, 2016
I am a friend or relative of a current/past resident
My mother recently moved to Appletree Court and we are all thankful she did. The staff has been responsive and caring with her requests and concerns. They assisted us in every step of the process to make this challenging event as smooth as possible for all of us. They are cheerful and truly seem to enjoy their work. Mother is adjusting well and enjoying her new lifestyle.
---
S.Parrish
October 18, 2016
I am a friend or relative of a current/past resident
The Apple Tree couldn't be more a coma dating for our Mother. She moved in in July and always make the comment she feels like she is at home at the Apple Tree Court. The Staff is always there for very question, very need we can say enough positive things regarding the Apple Tree.
---
PkMc
October 16, 2016
I am a friend or relative of a current/past resident
I moved my mother into Appletree in early September from a senior living apartment complex. She needed to be at a place that provides caregivers on an on-call basis and Appletree is great! I love it that the staff pays attention to your loved one. Their facility is extremely clean and the staff is very attentive and caring. I highly recommend Appletree.
---
Margery233566
June 23, 2016
I am a friend or relative of a resident
Last October my mom's doctor told us she could no longer live in her beloved independent living situation due to Alzheimer's/dementia problems. She is still very aware and competent, however, she had lost her "executive function" and kept feeling lost and confused in the large environment she was in. I did a major search for a place that could be a good fit for her and found Appletree Court. Happily, not only is it four minutes from my house in Richardson, but even more important it is ideal for her. I love that Appletree is a privately owned organization. The personal care and attention that my mom receives far surpasses the minimal help we got when we signed her on to the "assisted living" services within the independent living community. Everyone knows who she is, she is treated well, and she feels safe. After she moved in, she decided she wasn't "sick" anymore—both her doctor and I agree it is because she is in a secure, serene environment where she doesn't have to rely on the "executive functions" that she has lost. She goes to meals regularly, she plays games, she goes to movie night—in all, she participates in activities and is happy there. I am so grateful to have found a loving and caring environment for my mother! Thank you!
---
Jane Greer
April 19, 2016
I am a friend or relative of resident
Appletree Court was the answer to our family's prayer. Moving mom from her home of 52 years went so smoothly due to the fact of the management and staff welcoming her with smiles and hugs. After being at Appletree for 2 months, mom still tells me how she loves her new surroundings and the the new friends she has met!.
---
Joyce119284750
January 29, 2016
I am a friend or relative of a resident
My sister lived previously at Appletree Court. It was good, but there was a problem with food at all of these places. I liked the staff members that I met, the arrangement of the rooms, and the size of them. The atmosphere was very homey.
---
AMCW
October 12, 2015
I am a friend or relative of resident
My 92 year old mother moved into Appletree Court Assisted Living earlier this year. She moved reluctantly, on the advice of her physician. I am happy to be able to say that she loves it there! She easily made friends and she enjoys playing games and attending the wonderful musical performances. Games are everyday, and music is three times a week! Another blessing for my mom are the faith-based opportunities on site - a weekly women's Bible study, Wednesday night service, and Sunday morning worship. However, the biggest blessing of Appletree Court is the staff. From the director, the marketing director, the activities director, and the personal care director - all the way through the gamut of caregivers who help my mother every day, I see love, joy, patience, and compassion in their interactions with my mother and other residents, as well. I visit my mother almost every day, so I have had plenty of opportunities to observe what goes on! Yes - there have been adjustments, and perfection is not to be found anywhere, but I HIGHLY recommend Appletree Court. I would choose it for myself if I needed it today!
---
CGK
September 01, 2015
I am a friend or relative of resident
I moved my Father into this facility two months ago and could not be happier. Everything about it from the management, the caretakers and the environment is so caring and helpful. My Father is 97 and they all go out of their way to help him. Always with a smile on their faces! Enough cannot be said about the support staff , they are simply the best!! Their food is always fresh with plenty of choices and they often have live music for entertainment in the afternoons, Something my Father seems to really enjoy. The whole facility is always clean, bright and cheerful just like everyone that works there. Cheryl K.
---
Sharon Reuler
August 30, 2015
I am a friend or relative of resident
Appletree Court is pretty darn close to perfect. The food is REALLY good - as in yummy. The friendliness is genuine and pervasive. Staff of all levels, residents, and kin folk - EVERYONE is smiley, kind, helpful. Even as a visitor, I feel safe, valued, and "seen" just walking through the building. Something in the air! My 95-year old aunt didn't want to leave her home & friends of 50 years in another part of the state, but - being mostly wheelchair bound after several falls - the time had come - against her will. Her adjustment was much shorter and smoother than we expected thanks to the incredibly caring staff. Here's one of my first impressions. Days after she arrived, Appletree Court had one of its bi-monthly Family Nights. When the paid entertainment failed to appear without notice, family members, staff, and even some residents volunteered to entertain the large gathering - impromptu - a capella - taking turns at the mike. It was a spontaneous outpouring of love and largeness of spirit. Glad I was there to see sweet lemonade made from what could have been a bitter lemon. It's that kind of place.
---
Jim Hummel
August 03, 2015
I am a friend or relative of resident
We moved our mom here from California over four months ago and her adjustment to her new home has been successful primarily because of the loving care of the Appletree Court staff. And, by staff, I mean everyone! The management team works well together and the caregivers are all experienced and work with sweet and encouraging attitudes. The food is above average and includes options at each meal. The facility, itself, is clean and quiet. The activities are well organized and varied. I especially appreciate the spiritual encouragement options that are offered, including a weekly woman's bible study that my mom has enjoyed. Finally, Appletree Court takes its role in helping us manage medications seriously. They are proactive in communicating with the family and very careful in their distribution of my mom's medications. This service has been more than worth the small extra monthly charge. Bottom line... I don't think you can find a better place for a loved one.
---
Caring105921750
June 26, 2015
I am a friend or relative of a resident
The staff is excellent and provides good care. They are friendly and have positive work attitudes. I don't have any complaints with them at all! They have adequate and nice rooms as well as apartments. I have eaten there, and the food was good. They have all kinds of games, activities, and exercise classes. They also have entertainment thrice a week and church services. Our experience with the Appletree was truly great!
---
cfmanning
June 22, 2015
I am a friend or relative of resident
We moved my mother into Appletree Court and are so happy with the care and concern that have been shown to her. A difficult situation has been turned into a wonderful transition. She has been happy with her new home and is adjusting well. We love it at Appletree, and we are told by all the residents how much they love it!! We are blessed to have my mother here!
---
S. M.
June 19, 2015
I am a friend or relative of resident
After looking at numerous assisted living facilities for my mother, together we chose Appletree Court for her new home. We have been very pleased with that decision, as it has proven to be a wonderful new home for her. The staff is friendly, helpful, and competent. The facility is always clean, homey, and inviting. Mom enjoys the food there as well as the varied activities and opportunities for interaction with other residents. We feel that we made the best decision possible for my mother. She is happy and safe there, and that was certainly our goal in choosing Appletree Court.
---
Jeanne Grinaldi
March 09, 2015
I am a friend or relative of resident
Appletree Court Assisted Living has far surpassed my expectations. We looked for a very wonderful place for my parents to make their new home. I did all my homework in looking high and low for that exceptional place. I met with Phyliss at Appletree and she was so good to answer all my questions and took such time with me to make sure she provided all the answers I needed. Since this was a learning experience for me I needed someone to help me through the process, and Phyliss, Dana and Carolyn did this with smiles on their faces each step of the way. Although my parents have for the most part been very healthy, my father had been ill and in the hospital several times and in rehab for 2 ½ months. My mom had been going and sitting with my dad every day. So not only had this been tough on my dad but also for my mom. They have been married for 71 years and always lived in their own home. Wanting to be together, but needing care and help with everyday life, it was time for them to move to Assisted Living. We found that perfect place at Appletree Court. We moved them in February 5th, 2015, and I don't think a day has gone by that they haven't told me something wonderful about their new home. It's either how wonderful all the meals are or how well they have been taken care of in a special caring way. I really can't say enough about my peace of mind knowing that my parents are safe and that they are taken care of in such an extremely wonderful way in a beautiful caring environment. We are so thankful we found Appletree Court. We call it "Pre-Heaven" and they do too. Jeanne Grinaldi 3-9-15
---
Ellen Steger
June 28, 2014
I am a friend or relative of resident
Appletree Court is celebrating its 15th year. My dad has lived there for 8 of those years. He hadn't been at Appletree Court long when he made several really close friends. I liked that Appletree Court was near the Richardson Senior Center, but my dad says he doesn't have time to go over there! He is busy with activities at Appletree Court: Wii Bowling, Bingo, music programs, Bible Study, bridge, and exercises. The greatest thing about Appletree Court is the staff. Several have been employed there the full 15 years!!! Everyone there, from the administration to the caregivers to the cooks to the maintenance crew, are extremely friendly and caring. Dad and I are very pleased that we chose Appletree Court for his assisted living.
---
jeh13
June 16, 2014
I am a friend or relative of resident
Appletree Court was a wonderful place for my mother to live after moving out of state to be near me. The staff and aides were always upbeat and eager to help my mother in any way. Mom felt safe and very happy in this environment. The food was wonderful and the premises were always clean and well cared for. Various activities abounded and the staff encouraged residents to participate and make new friendships in their new home. Activities to include the family at her new home were fun and entertaining. Appletree Court is a family of loving and caring people that provided a warm home for my mother.
---
bettej
June 13, 2014
I am/was a resident of this facility
As a resident of Appletree Court in Richardson, TX for four and a half years, I've experienced all of its' advertised benefits (and more), but after my recent hospital confinement and subsequent return I was even more impressed by my genuinely warm welcome back...not only from the managing staff but so many employees. I truly felt the warmth and love from everyone that one feels when one returns home. Now I fully realize how superbly unique my home is here. The management, caregivers, housekeepers, kitchen staff, maintenance & transportion staff work 24/7 to assure the comfort and safety of all the residents and done with a plethora of encouraging affection and endless patience. Residents, younger and many older than I, are fortunate to receive specialized care. Without exception, I sense we all feel safely 'at home' here; and all who take care of us, from the long-tenured to the newly hired, are patient, kind and knowledgeable. I commend management for the vision, dedication and perseverance to create and maintain this remarkable, one-of-a-kind facility.
---
grdnvick
June 13, 2014
I am a friend or relative of resident
After a lengthy illness, we chose Appletree Court as Mom's new home. After a year of star treatment, Mom left to live independently once more, but told the staff, "I WILL BE BACK!" Another year later and a broken hip, without hesitation, Mom returned to AC as a "two-timer." Upon her return, she was happy to see ALL the same staff, caregivers, and housekeepers. Most of the employees have been with AC for 5-15 years. This speaks volumes! This is an Exceptional community with an experienced management team and 5 STAR caregivers who treat their residents like family. They are happy, kind, friendly, and go out of their way to accommodate the special needs of their residents. My Mom is happy at Appletree and I am able to sleep peacefully, knowing my Mother is well cared for.
---
bscurtis
June 07, 2014
I am a friend or relative of resident
We moved our mother from her home of 50 years into Appletree Court eight months ago and we couldn't be happier; in fact, she tells us everyday how happy she is. They have a very attentive administrative and care giving staff, great activities to choose from throughout each day and evening, nutritious and excellent food and snacks, and planned outside activities. A warm and friendly atmosphere with a great family feeling. Family nights every month a great time! Appletree Court has nice floor plans to choose from with reasonable prices and a clean and well kept facility with beautiful decor. I would highly recommend Appletree Court to anyone that is looking for a safe and secure environment for their loved one. The transition for us was easier than we had anticipated thanks to them!
---
iampatsy
June 04, 2014
I am/was a resident of this facility
As residents of this community, my husband and I highly recommend Appletree Court in Richardson, Texas to anyone seeking a comfortable, caring environment for themselves or a loved one. One of the things that sold us immediately on this community is that it is privately owned by a caring Christian couple who are actively involved in the care given at Appletree. The director and many of the employees have been in their present positions since the opening of the facility 15 years ago, and many others are long-time employees. The caregivers here at Appletree Court show respect for the residents and interact with them in cheerful and loving manner. At mealtimes we enjoy good food and good times of visiting with fellow residents and with the servers. Gathering in the "Great Room" for various types of entertainment gives us an opportunity to make acquaintances and form friendships with fellow residents. We have lived in Appletree Court for almost a year, and we count our blessings every day for a good place to live. Bob and Patsy Evans
---
jane clark
June 03, 2014
I am a friend or relative of resident
After my Mom's heart attack I needed to find her an assisted living home. Pretty scary looking for someplace and someone to care for her. A friend of my Mom was in her 4th year living at Appletree Ct. so I checked it out. Every single day I am so thankful for Appletree Ct.! Mom has a lovely apartment, opportunity to play bridge, do crafts, plant flowers, exercise class and much more...but I am most thankful for the caregivers taking gentle and attentive care of all residents and the staff who amaze me with their understanding care and attitude that each resident, regardless of needs or handicaps, deserve compassion and respect each and every day. For those you love who need a place to live , check out Appletree Ct. and be as thankful as I am for finding this extraordinary staff and caregivers ready to help you.
---
miked
June 02, 2014
I am a friend or relative of resident
My mother is 86 and has been at Appletree Court for over 2 years. Both she and I are very happy with the facility and the staff. I highly recommend anyone needing assisted living look at this facility. I visited and thoroughly compared over 7 local facilities and was most impressed with Appletree Court. They let me talk to several residents; I saw an actual resident's room; I talked to caregivers, and residents' relatives. I was most impressed with the cleanliness of the facility and the long term tenure of the employees. It is owned privately by local people. This is not a national chain facility. Here is a little background on why I recommend Appletree Court: My mother had been living alone and her health had been deteriorating. She couldn't manage her medications but under no circumstance would she consider assisted living. She fell and broke her hip. It was only then she realized she needed help since she now was confined to a wheelchair. I brought my mother to Texas from Florida and she did not know anyone. Although she is confined to a wheelchair she has the ability to use the restroom facilities on her own. I live about 10 minutes from Appletree Court and prior to going out of the country for a month, I was able to help with her transition. I could not postpone my trip and as an only child I was quite worried about leaving her. I signed up for the small fee to have them manage her medicine and do her laundry. Having her take her medicine on schedule has made all the difference in the world, especially lessening things to worry about. The staff was superb in getting her acclimated at her own pace. They miraculously had her seated with three women in the dining room whose company she enjoyed. They referred me to Baylor Elder Care which provides in home, or in this case, in facility, health care. As a note, if she does need to go to a doctor Appletree Court has a van that takes her and brings her back. I just meet her at the office. Well I went on my trip and when I came back I swear my mother was a new person. She had made many friends, was going to all sorts of activities (she especially likes the music events), and was actually smiling a lot. The staff is always smiling and always provides answers to any questions. My mother raves about the meals and I frequently meet her for lunch there. Every other month there is a family night dinner with entertainment for all the families to meet one another. It's a lot of fun. And you get to sample the food that the residents are served. There are no surprises here. Sometimes assisted living is the best alternative and it can't be avoided. If you know someone that needs assistance, then I highly recommend you visit and consider Appletree Court. By the way, in the past two years I have taken several other trips out of the country, and the people at Appletree Court have given me a nice peace of mind to do so.
---
marlah
June 01, 2014
I am a friend or relative of resident
My dad has been at Appletree for two years now. He was at first hesitant about moving, but now likes it there very much and doesn't want to be anywhere else. The manager and her staff are outstanding. They've helped me several times when dad needed some little bit of special attention or assistance.
---
Jerry Brooks
June 01, 2014
I am a friend or relative of resident
We have two family members at Appletree Court. Great place, super staff and attentive care.
---
Caring84430850
May 29, 2014
I visited this facility
I have a friend who lives at Appletree Court. When I go and visit her, all she does is complain, but I can't take everything she says for granted. She complains about the food, and she said that they don't want her to read the paper. That sounds ridiculous. What did they want her to do? Just sit and look at the stone wall? She told me that every time someone comes in and she's reading the paper, they don't want her doing that. She has nothing else to do. She doesn't really take part in the activities. There are plenty of activities, but she's eighty-nine, so you can understand why she does not participate. Other than that, they keep her sitting in a chair instead of up and around. Her room is small. It has a bed, chest of drawers, table, bathroom, and kitchenette. It's got plenty of light. The place is clean, and the dining room looks fine. I wouldn't stay there. They're not friendly. You sign in and sign out, and nobody says anything.
---
Rhonda4
December 31, 2013
I visited this facility
Appletree was a clean and nice facility. But when I visited there, I felt like I was interrupting somebody. The marketing person, I felt she's saying she could only give me 10 minutes and that was all and her answers to my questions were very brief and told me what I wanted to know but she didn't tell me in a way that I felt comfortable.
---
Caring71530850
October 09, 2013
I visited this facility
Appletree Court was excellent. It was very homey, the staff and the rooms were nice. However, it was too far away from my home.
---
Kathy70413850
September 18, 2013
I am a friend or relative of a resident
Appletree Court is a very welcoming community. It is very clean and very bright inside. They have plenty of natural lights coming in. They have a lot of different room choices, which was nice. The staff is very competent and very friendly. They deal with the residents in a very caring and professional way.
---
granddaughter35
May 25, 2011
Friend or relative of resident
After the death of my grandfather, my grandmother fell into a deep depression. We decided to move her to an assisted living facility for her as it was the perfect balance of privacy and autonomy yet enabled her to maintain all the social interaction she craved. Appletree Court catered to all of my nana's dietary needs and made her feel like more than just a patient but truly a guest in the facility. Possibly the best feature is Appletree Court's transport services that enable the elderly who would otherwise be unable to go around town by themselves to have access to shops. Overall the experience has been fantastic for both us and my grandmother.
---
Kay Paggi
May 06, 2011
Visited this facility
This is a smallish family owned community in west Richardson that provides loving personal care. It has the same director now as when it opened ten years ago, and many of the staff remain the same. The continuity of staff helps Appletree keep it's family feel. It's like a large interconnected caring family. Since it opened, there have been two additions, each time adding a few more rooms because Appletree is nearly always full. The food is home cooked and delicious. The room sizes vary from small efficiencies to two bedrooms, most being smaller. This is not an upscale community; it's middle class and comfortable, with pleasant sitting areas and activities that aren't too stimulating but more satisfying. The atmosphere is friendly and the staff are helpful. The van takes residents to medical appointments only. One of the best things about Appletree is it's location: in the same parking lot with the Richardson Senior Center. The senior center has a bus that will take residents anywhere in the city for 50c, as well as a senior care physicians office. Residents can walk across the parking area to their doctor, and play pool with other Richardson residents. The facility is moderately priced. It is all assisted living, no memory care. Kay Paggi, GCM, LPC, CGC, MA, is in private practice as a geriatric care manager and is on the advisory board for the Emeritus Program at Richland College. She has worked with seniors for nearly 20 years as a licensed professional counselor, certified gerontological counselor, and certified geriatric care manager.
---
From Appletree Court Assisted Living
---
A building is just a place to live, but when it is filled with family it becomes a home. That is the difference at Appletree Court. We are owned and operated by a local family, not a big corporation. Our staff is an extension of that family, with most of them having been here for over 5 years!
All Inclusive Assisted Living Services & Amenities
Individual, private apartments / month to month rental
Assistance with bathing, dressing, and escorting to meals and activities
24 hour professional staff
24 hour emergency call systems
Individual climate control for each apartment
Restaurant style dining serving 3 times daily
Weekly laundry and housekeeping service
Microwave and refrigerator included
All utilities except telephone
Basic satellite television
Daily organized activities
Themed Family Night dinners
Scheduled excursions
Transportation to doctor visits
Bus with lift
24 hour video monitor in common areas
Private family dining room
Common lounge areas
Activity centers
Outside screened porch
Two beautiful courtyards and walking path
Assisted Living Care Pricing
Studio - $3300
One Bedroom - $3800
Two Bedroom - $5000
Second Person Fee - $1500
Medication - $300
Personal Laundry - $60
Respite Care - $150 per day
Deposit - $1500
Features of Appletree Court Assisted Living
---
Room and housing options
1-bedroom apartments
2-bedroom apartments
Studio Apartments
Location of Appletree Court Assisted Living
---
Get Cost Information
Get full access to reviews, cost information, and amenities