Bishop Place Senior Living
815 Southeast Klemgard, Pullman, WA, 99163
Talk to a Family Advisor: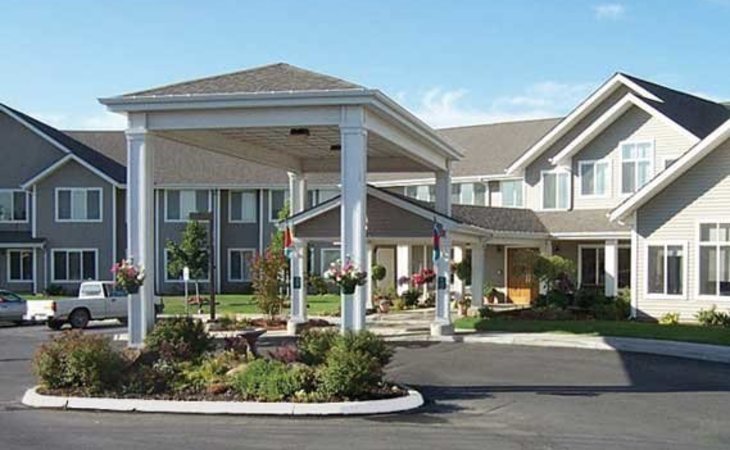 Top nearby Assisted Living Facilities
Reviews of Bishop Place Senior Living
---
wild hourse
April 29, 2016
I am a friend or relative of resident
I have a few long time friends that live at Bishop Place Memory care and I believe that the care that they receive is at its greatest. Being part of this journey with them and have had a love one with memory loss, I believe it takes a special person to care for any and all people with memory loss, ALZ, etc. Staff and management have their hands full but do a wonderful job caring for my friends. I would recommend Bishop Place to anyone.
---
Hilliard
March 04, 2016
I am a friend or relative of resident
A member of my family is in a Memory Care unit at Bishop Place, Pullman, WA. Unfortunately, we often find our loved one with a deplorable lack of care. Most of the staff are well intentioned but the units are understaffed and many of the staff are not well trained. It would behoove Bishop Place to have CNAs train the caregivers and oversee them. If the memory units were adequately staffed and the staff was well trained then perhaps there would not be such a high turn over of help. Sadly, Bishop Place expects one nurse to care for and over see the care of up to 40 patients in the two memory care units. Very few of these residents can help themselves and all have medications to take on schedule and illnesses to treat. We are deeply disappointed with the Memory Care at Bishop Place.
---
Hope it helps
March 02, 2016
I am a friend or relative of resident
This review pertains to the Memory Care unit only where my Mother resides. My overall assessment of her care is that Bishop Place has good intentions but falls quite short in performance. The core problem in my opinion is an over worked staff and inexperienced managers. This results in tired and frustrated caregivers that struggle to provide what BP advertised and what we expected. There is a very high staff turnover which makes the continuity needed by memory care residents very limited. We do not want to put Mom through the substantial trauma of moving . There are some dedicated and caring employees who we hope to work with to improve both our mothers and her fellow residents care. Although Memory Care is difficult to find in our area I would advise someone considering BP to look very hard for other possibilities at this time particularly if the resident is a high needs person.
---
XYX
February 26, 2016
I am a friend or relative of resident
My mother has been in the Memory Care section of Bishop Place for almost a year now. When we moved her in, there was no one available to help the family get adjusted and no one bothered to greet her and help her anxiety. The two people on staff at the time were obviously part time and were not interested in assisting. I frequently visit my mother and have rarely seen a nurse on staff full time, the help is mostly college kids who come and go and put in their time. The staffing in this area is very slim and the turn over of staff is outrageous. Since my mother moved in there, I have only seen one person remain on staff. All the others have left for better paying positions and better working conditions. My mothers laundry is rarely done correctly and is put away in such a disarray that I am constantly having to straighten her dresser drawers and closet. The meals are adequate but not presented in the most efficient way and the food is not always desirable. Her room is often dirty and the bathroom is unsanitary at times. I would not recommend Bishop Place memory care to anyone.
---
luckynephew
November 06, 2015
I am a friend or relative of resident
My great uncle lives at Bishop Place and has for about 5 years. The caregivers are friendly, nice and efficient. They go above and beyond to make sure that my great-uncles needs are being met. The staff always greet my family warmly and with a smile. It is an inviting atmosphere, you can tell people are happy and cared for at Bishop Place.
---
Maryann222
February 02, 2014
I am a friend or relative of resident
Bishop Place has a wonderful environment. Not only does it have compentent caregivers, they have licensed nurses on site around the clock. This provides so much reassurance. The care has been excellent and the staff have been friendly and overly helpful. This is a wonderful facility and I would recommend it to anyone! My mother has lived here for 5 years and they do everything they can to make it a great home for her. The activities are wonderful and on going and they have all sorts of special events that make my mom really enjoy living here. My mom and myself have been thrilled with the care my mom receives. I have never seen not enough staffing or some of the other comments that have been made on here and trust me I would have seen it as I visit my mom almost daily. Bishop Place is by far the best facility around!
---
worriedaboutmyrelative
November 23, 2013
I am a friend or relative of resident
NOT RECOMMENDED unless resident is in great health and is certain to remain not needing help until their death (and who can predict THAT???) The place is nice visually but it is all for looks. The call buttons for help do not work often, and when they do, there is sometimes 20 to 30 minutes' wait time for help. I repeat. This place is for very helathy people only, not ones needing even the minimum of help. Staff does not get patients to their doctor if life-threatening symptoms arise. The nurses cannot even take a blood draw or urine sample. I feel my relative is at risk beause of lack of care at this facility. It should be licensed as ONLY a senior independent living facility. It is not safe for anybody else.
---
pete7746
August 30, 2012
I am a friend or relative of a resident
I visited this facility at lease a dozen times over the course of a 4 year period. The facility it self is very nice and in excellent condition. Everything is clean and well maintained. They have lots of various activities for and a lot of free space for the guests to hang out in. The food was as you would expect from a facility like this. They also provided transportation around the city if the guests wanted to go shopping or just to get out. The rooms were a little small but they are well taken care of and up to date. The biggest down fall of the facility is the staff. Some of them were very nice and helpful and others were the complete opposite. The ones who were helpful were very nice and willing to lend a hand or do just about anything you might ask. Others didn't seem like they really cared and seemed to almost avoid there job. Many of them didn't seem to really want to do anything extra and would just do the bare minimum. At times it did seem like they might be a little understaffed for the size of the facility. Overall it is a very nice place, I just think the staff could try a little harder and they could have a few more people there to help out.
---
hikerguy
June 30, 2012
I visited this facility
The facility did not have adequate parking, often was hard to find a spot in the parking lot. However the staff seemed to be quite friendly to visitors. there was a sign in book you had to sign and date for your visit as well as indicate who you were visiting. This sign in book was also used to check residents in and out of the facility. There was a large dining room, however the food served was your standard fare for cafeteria food. The food was served with seniors in mind as all of the veggies were well steamed. The rooms in the facility were amply sized and had wide doors to accommodate wheelchairs. There seemed to be sufficient social activities provided, my grandmother often talked about her canasta group and her poker group where she won many quarters from the other residents. The staff seemed knowledgeable in assisting the residents in taking their medication as well as bathing and toilet services.
---
jennyf
November 16, 2011
I am a friend or relative of resident
My mother receives EXCELLENT care! The staff are very friendly, treat people like they are part of their own family. Mangement is always friendly and responsive. Caregivers and nurses work hard but care needs are always taken care of. I would recommend them to anyone! It's nice to know that my mother is well cared for and that she is able to stay here instead of go to a nursing home.
---
catherine1
October 27, 2011
I visited this facility
This facility is nice for the most part if the elderly resident placed there does not need an abundance of help. The "apartments" located inside are clean and inviting, if a little small. There are call buttons conveniently placed inside of each apartment and bathroom for the residents to pull if they are in distress and need immediate help. This is the biggest perk of the place. The cafeteria is also nice. The food is brought out to each resident as if they are eating in a restaurant. A word of warning though, if the elderly resident does need a lot of assistance in day-to-day activities, they would be better off in another nursing home in the area. The "caregivers" in this facility are understaffed and have a hard time getting around to all of the residents who do need help with certain tasks. This is a nice place to go for someone who does not need too much help, but wants to have a call-button option along with three meals a day provided, with other elderly company readily available to them.
---
From Bishop Place Senior Living
---
Bishop Place is designed to provide a beautiful home for our residents, while offering the care and services needed to maintain an active quality lifestyle. Here at Bishop Place our community has been built upon caring, love and a sense of family. We truly value the trust placed in us by our residents and their families. Additionally, unlike many facilities, Bishop Place employs licensed nurses who are on site 18 hours a day, 365 days a year and on call 24 hours a day.

Our home-like atmosphere allows residents to enjoy the advantages of community living without compromising their individuality, dignity or privacy.

Whether you are considering retirement living, assisted living, memory care or enhanced care for yourself or a loved one, I invite you to call and schedule a tour of Bishop Place. It would be my pleasure to show you around so you can see firsthand what makes Bishop Place so special.
Location of Bishop Place Senior Living
---
Request Info
Get full access to reviews, cost information, and amenities