Brookdale Port Charlotte
18440 Cochran Boulevard, Port Charlotte, FL, 33948
Talk to a Family Advisor: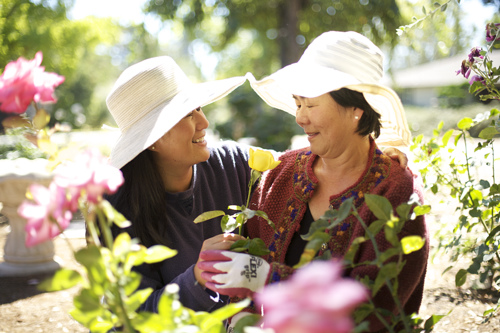 Reviews of Brookdale Port Charlotte
---
grateful_family
April 25, 2017
I am a friend or relative of a current/past resident
Reviews for Brookdale Port Charlotte really didn't give justice to our experience. Knowing nothing about assisted-living, being faced with a difficult decision to move our loved one; their sales counselor took a huge weight off our shoulders. Compassion, patience and consistency is what we have experienced from beginning to end. They really care about their residence, and want to make a difference in their life's. If something isn't working, I guarantee, they'll make it work. Our loved one is doing better than we ever hoped, and that is solely because of the staff.
---
Jonathan456851
April 18, 2017
I visited this facility
I liked Brookdale Port Charlotte. The staff was very friendly. The residents seemed happy. It did not feel like an institution, and I liked the fact that it was smaller. It had a better vibe. I thought my mother would like it.
---
JonnA59
March 28, 2017
I visited this facility
We made the difficult decision to move my ma into assisted living, and visited Brookdale Port Charlotte 3 times. We had a meals and attended an activity. We were very impressed. This staff demonstrated what we want for ma. We spoke to other residence (some that came from other communities) and all had good things to say. Management listens and meets their requests, involve them in meal planning, activity/outing plans. They even started activities that residents requested. Flexibly is what we saw! The attention to care was evident. We met with their sales manager, who was always responsive and helped us with va benefits and bridge loan options. No pressure, all compasssion and assistance, which the entire family appreciate. We did not experience that at other places! There is so much to consider when making this leap, and we must have looked every where. I can say without reservation Brookdale Port Charlotte it unique. Smaller single story, very clean, well manicured, and peaceful. You can tell this team genuinely care for their residents.
---
Jana114348
March 07, 2017
I visited this facility
We liked Brookdale Port Charlotte. The facility was very clean. The one thing that we did not like about it was that my mother-in-law had an eighth grade education and anxiety disorder, and in order for her to take her own medication, she had to know what each pill was for. It only took three prescriptions, but that was something that with her anxiety disorder would put her over the edge. If they would have to take control of all the pills, that was like an extra $600 a month. That was the only thing that we did not like about it. The rooms were small. We were taken on a tour by one person -- the sales manager. The staff there was not as interactive with us as it was with the place where my mother-in-law was. The staff would come and clean your room once a week. They had games, cards, and transportation for shopping and doctor's appointments. They served three meals a day.
---
Bythesea88
March 02, 2017
I am a friend or relative of a current/past resident
Great community! Clean, good food, warm and inviting. Customized to their residence needs and wants. They make it happen for them and promote independence, which is super important to my mom. Everyone is kind and attentive a big family, which you wont find in the larger communities. Best decision we made.
---
Kay432
November 10, 2016
I am a friend or relative of a current/past resident
Caring place. Clean, great food and lots of activities and programs for the residents. Plenty of staff on hand that took great care of my dad with dignity. I can't say enough good things about this community.
---
Hollister3654
November 06, 2016
I am a friend or relative of a current/past resident
Took great care of my dad and treated him with divinity which was a relief. Caring staff, clean, quiet, lots of meal choices and things to do. Highly recommend!
---
John941
November 05, 2016
I am a friend or relative of a current/past resident
Nice place, friendly staff, pet friendly, reasonable priced and I like the apartments. Willing to work with me and very accommodating and genuine. One level is ideal and liked that it's not huge. Showers are roll-in and safety pull cords in the apartments. Take good care of my family member.
---
Muriel H.
November 01, 2016
I visited this facility
Our family visited a number of communities in Port Charlotte but kept coming back to this community. It's intimate single level, Clean, inviting, and has nursing on staff. We were happy to see residence interacting, and being involved in activities going on during our tour. This is our first experience with senior living and their sales manager was great with offering us support, and alternative financial solutions to make this affordable. They appeared to be well staffed and care about their seniors. Brookdale seems to have done a good job of compiling programs that are specialized for their senior residence. Our families strongly recommends this community.
---
Muriel Hayes
November 01, 2016
I visited this facility
Our family really likes this community. We looked at others in the area and kept coming back to Brookdale Port Charlotte. It is a nice intimate community, with Caring folks and nursing on staff. We were happy to see that the community was clean and didn't smell like others we had visited. The residents were doing exercises in the living room and seemed very peaceful We are new to this whole experience and the sales manager was really great about giving us solutions and explaining the wonderful programs the Brookdale has customized for their seniors. Our best advice would be to definitely at this community to your list. You will be pleasantly surprised.
---
Jaci-B
October 31, 2016
I am a friend or relative of a current/past resident
Liked that this place is single story and more intimate. Clean and plenty of staff around and hospitable. Very nice solution for my Uncle.
---
Linda120216450
February 11, 2016
I visited this facility
I visited Brookdale Port Charlotte. They were unprofessional. The person who came out seemed almost like she was at home. There was no nametag and no welcome. Somebody else was taking a test in the room that we were supposed to have a private conversation in. They were disorganized, too. The laundry room door was open. Also, it looked like they needed to replace the tiles. There were several other issues, too. We were trying to have a conference, but it was lunchtime. So, people were coming in, and of course, the workers in the kitchen were hollering back and forth. I didn't like the way some of the rooms were set up.
---
Pat T.
January 31, 2016
I am a friend or relative of a resident
My mom is in Brookdale Port Charlotte. Brookdale is absolutely perfect. I spend a day there with my mother while she does Wii bowling. They have a team. They have wonderful happy people working there. Happy people live there. They are clean. The people there are kind and loving. The food is good. My mother is extremely happy and I am extremely happy that she is at a Brookdale facility. I can go on and on and sometimes it brings tears to my eyes because my mother is having such good care. She is 92 years old and she is so very happy. It makes me so happy to know that she getting this level of care and her day to day life is happy.
---
Jacob1997
January 28, 2016
I am a friend or relative of resident
Unfortunately the Brookdale Sterling house is more interested in profit, then they are in their residents. My mother is a resident. Although the apartment was not ready for occupancy because of renovations, the "executive" director insisted we were responsible to pay rent during that time. I was told that if we didn't: "someone else would", implying the apartment would not be saved for my mother. She recently fractured her leg & was in a hospital & rehab for over 2 months. I was told I had to pay the personal device fee which include food, transportation to appointments, reminders to come for meals, activites, etc. which she was not utilizing since she was not there. I consider this immoral.
---
Carol L.
December 10, 2015
I visited this facility
Brookdale was a very lovely place, but they did not accept Medicaid, which my mother had to have. The best thing about that place was they had like little pods or wings, and each pod had its own dining room. They had a lot of activities, which was very nice. On the second floor, they had a little area with a kitchen where they could bake cookies or pop popcorn. You could use it if your family was visiting to have a snack or something, and they had a couple of tables to sit at in there. The Baptist Church was directly across the street and a little school on the corner at the end of the street. There were a few family homes. They were very close to a lot of businesses.
---
Mary01
October 19, 2015
I visited this facility
Brookdale at Port Charlotte is a smaller place and people were out and about. It seemed a nice and friendly place. They provided all the services that a person would need.
---
Anonymous107553750
June 20, 2015
I visited this facility
I chose Brookdale Port Charlotte because of its size and location. It was small. The apartment was nice, clean, and new. The staff was nice, and the food was good. It was very clean inside and out. The grounds were well cared for.
---
Caring103788750
March 31, 2015
I visited this facility
I visited Brookdale Port Charlotte and took my mom there. First of all, it is a locked facility because they have a mixed population. Some of their population is memory care type, and they don't have an isolation area for their memory care patients. So their memory care patients are mixed with those that just need assisted living. The idea that it was just like a lockdown was kind of creepy, and I didn't like that at all. Number two is when I brought my mom for a visit, when we opened the door there were two memory care type patients. They were very agitated, and my mom started crying. She wondered if all the people there were like that. It did not, but it didn't go well. The place is absolutely very pretty. The whole idea of having a mixed population like that was kind of a turn off.
Provider Response
We are sorry to hear our community did not meet your expectations. We want to thank you for taking the time to visit and sharing your thoughts with us.
---
Caring106973650
March 02, 2015
I visited this facility
Sterling House was beautiful, clean, and bright. The staff was very pleasant. It looked like it would have been a fabulous place to be; it was just way out of my price range.
---
Caring95057450
August 30, 2014
I visited this facility
We were able to walk in at Sterling House of Port Charlotte and I was not impressed at all with that facility. You can't really walk in the front door, you need to ring the bell and someone comes and gets you which is I guess okay, but it felt very unwelcoming. When you walk in the front door, there was no really reception area. We walk right into basically a living room where there was an activity going on and there were a lot people in there so there was really no place to greet each other or even chat.
---
Caring0904
August 13, 2014
I visited this facility
The staff of Sterling House of Port Charlotte was friendly, informative, and helpful. The staff was good. I liked them best. The rooms were fine; good rooms. I thought it was a secure facility.
---
Caring54189550
April 30, 2014
I visited this facility
The people who showed me around at Sterling House of Port Charlotte were knowledgable. They answered many questions of my concerns. The place was very clean. This is a possibility in the future; if I need to go to someplace like that, I would choose this place. Their rooms are adequate for any need I might have. Their dining area was quite acceptable.
---
Betty49
April 23, 2014
I visited this facility
I was very impressed with Sterling House of Port Charlotte. This is the facility that we chose, and we are on their waiting list. It's very clean and current in its decorations. They are very friendly, and I like the fact that it was a very uplifting, positive place, while some of the others were very depressing. The woman who took me around was very pleasant and friendly, and actually I could be her friend. She was just a very nice and caring person. We had a very good rapport.
---
Beulah2
March 16, 2014
I visited this facility
It was an excellent facility. The staff was respectful and everybody was so nice there. They have a beauty salon; I heard it's very good. They have an exercise room, they have a pool. They have everything there and there are a lot of things to do. I think it's the best clean place I've ever seen. It's a beautiful place; one should take a tour. I got to talk to some residents and they loved it there. They looked busy and I think they're happy or they wouldn't be there; they would be at someplace else. I am pleased.
---
Caring010128
February 28, 2014
I am a friend or relative of a resident
Sterling House of Port Charlotte was clean and we liked that they only had a few residents. The staff were good although they still worked on a routine for her. They had a separate dining area and community room. She had a two bedroom apartment with a little kitchenette and bathroom. And there was a separate sitting area in the front by the fireplace. Someone came in and sang for the residents, there were exercises, they brought dogs inside, etc.
---
Caring77526150
February 27, 2014
I visited this facility
Sterling House is very attractive but they're very small and they're more like a rehab facility. There's no place to go outside of the facility, there's no place to walk. They have alarms for the back door so that I could tell that the people couldn't really go out into the backyard unless they were supervised and it's just wasn't people-friendly enough. It's very restricted and it's not something we wanted. The staff is very nice. It was simply not the environment my mother wanted to live in at this point in her life.
---
Caring77424250
February 01, 2014
I visited this facility
We didn't like Sterling House of Port Charlotte. It was a good place for someone that's looking for that kind of facility. My brother needed a smaller community. They did have indoor activities but I didn't think they had outdoor activities. However, their staff did have good work ethic.
---
Caring75188450
December 27, 2013
I visited this facility
I wasn't too thrilled with Sterling House. Their staff was very good and their dining room looked fine. However, their rooms were small. It seemed to me that it would fit only one person.
---
Randy4
August 27, 2013
I visited this facility
Our visit at Sterling House was excellent. I think it was more upscale, probably more than my parents can afford. It's a very nice establishment. It has nice common areas. Their staff was excellent. Their amenities were excellent. It was just the affordability issues for us.
---
Pat27
July 25, 2013
I visited this facility
I came across Sterling House of Port Charlotte online and visited them for one of my parents. The facility seemed very nice when I went there. It was a fine place actually. The environment was quiet. There was a little construction work going on, but other than that it was quiet, peaceful, and people were just sitting around. I did saw an activity calendar but I didn't see any activities underway. The staff there gave me a tour of one of their rooms and I thought it was a little bit small for a single person. I also saw their menu and their menu was fine. It offers pretty much the same as every other place I visited.
---
Susan30
March 22, 2013
I visited this facility
Sterling House of Port Charlotte was regal. I visited the facility while I was looking for a place where my mom can stay. The rooms were decent. The dining room was always open and they had a chef who prepared the meals. The staff were amiable. The residents were busy doing different things. And there was an available van that would take the residents to shopping malls.
---
ConcernedGranddaughter2
December 22, 2012
I visited this facility
Sterling House seemed like a very pleasant place for those needing assistance in their continued living situations. The employees were very sweet and seemed to have a nice relationship with the residents. The grounds were very clean and the landscape was well kept. The drive was even nicely paved. The employees are able to assist in some of the most basic needs my grandfather will need, like hygiene. But the skills and services available do go further as my grandfather ages and will become more dependent. The facility did seem small though. The environment was very intimate and definitely portrayed the sense that my grandfather would not be overlooked or mistreated as is a fear for so many assisted living facilities. During our visit, there was a group who arrived with their antique or vintage cars, hot rods. They parked in two rows at the end of the drive and the residence were able to go out and socialize with the people who brought their vehicles for showing. My grandfather use to be involved with some of the first race cars and I'm sure would find this very entertaining. I really enjoy the fact that Sterling House makes such efforts to keep the residence interactive and entertained.
---
Caring407
May 04, 2012
I am a friend or relative of a resident
My mother has been in Sterling House for years. She didn't really have any negative experiences. Most of the staff was okay. I don't they are given proper food. I've seen and even tasted some of my mom's food and it's just not that nutritious. Overall, it was a pretty positive experience.
---
From Brookdale Port Charlotte
---
Brookdale Port Charlotte provides assisted living residents with lifestyles, housing, and services in comfortable surroundings combined with exceptional amenities, programs, and care. Through Brookdale's signature Personalized Assisted Living, we customize our care offerings for the individual. This allows each resident at our community the freedom and opportunity to make choices that will ease their lifestyle transitions. Residents enjoy life with the support they need, coupled with the appropriate accommodations as their needs change.
We promise Respect for Individual Preferences by offering personalized care needs and providing an atmosphere that encourages each assisted living resident to live in health and longevity. We also offer special housing and care options for those who require assistance with the activities of daily living such as dressing, bathing and assistance with medication. We offer graduated levels of care based upon the individual need of residents, as determined by our continual assessment process. We are dedicated to enriching the lives of residents every day with signature services for those who value their freedom and independence, but desire or need services providing them with the highest level of quality, care, and value.
Features of Brookdale Port Charlotte
---
Room and housing options
1-bedroom apartments
Companion Suites

We Offer Companion Suites

Studio Apartments
Features
Beauty Barber Shop
Computer Room
Resident Transportation
Party Space
Tv Room
Garden And Patio
Resident Parking
Spa
Cleaning services
Laundry For Linens
Housekeeping
Laundry For Clothing
Technology and entertainment
Cable In Rooms
Internet Enabled Rooms
Wifi
Technology Extra

Emergency Call System
Health services
Medication Management
Physical Therapy
Activities
Offsite Activities
Music
Games
Stories
Religious Services
Lectures Discussions
Book Clubs
Wii Sports
Fitness Room
Gardening
Cooking
Arts And Crafts
Activities Extra

Computer Class
Financial guidance
Home Sale Assistance
Va Benefits Consultation
Financing Advice
Guest services
Guest Parking
Guests At Mealtime
Overnight Guests
Location of Brookdale Port Charlotte
---
Get Cost Information
Get full access to reviews, cost information, and amenities