Sunrise of Playa Vista
5555 Playa Vista Drive, Playa Vista, CA, 90094
Talk to a Family Advisor: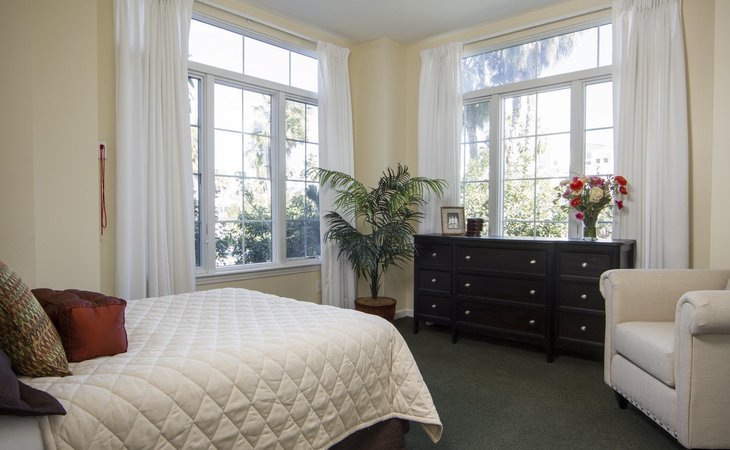 Reviews of Sunrise of Playa Vista
---
AprilMarano
February 16, 2017
I am a friend or relative of a current/past resident
This facility has a very high employee turnover. Normally, this isn't an issue, but at Sunrise lacks the proper systems, so when this happens, important tasks get dropped. For example, the Business Director at this location recently left the company, and for the past two months Sunrise has not submitted the correct paperwork to my relatives long term care insurance company. Consequently, a family member has to step in and work through the issue with their Executive Director. We have been doing this for weeks and still do not have the corrected paperwork. I am currently looking for another place for my relative.
Provider Response
We are sorry to hear about your experience at our community. We take your comments very seriously and would like to speak with you further. Please email information (at) sunriseseniorliving (dot) com with your contact information so that we can reach out to you. Thank you, The Sunrise Team
---
Huston
February 01, 2017
I am a friend or relative of a current/past resident
We went into Sunrise of Playa Vista, but we pulled my wife out of there. She didn't have an individual caretaker and had maybe six caretakers for the group. She got dressed, and they would just sit her in the dining room or the living room. She didn't talk to anyone, and we didn't like that. It was a beautiful place. The room was OK, and we bought a bed for her. I think the staff was professional and tried to be very cordial, which we appreciated, but it was very expensive to live there. They had activities and buses.
---
Mark832553
September 01, 2016
I visited this facility
Sunrise of Playa Vista was very attractive with very bright colors, open areas, and lots of windows everywhere. The staff is very nice. They have a little room where they listen to music and have movie nights with popcorn. The food was excellent.
---
Derek353806
September 01, 2016
I visited this facility
We really like Sunrise of Playa Vista and it's an A+ for us. They have high quality room, clean, and modern. The person who gave us the tour was excellent. She was knowledgeable and personable as well. They have arts and crafts and companion animals, too. I saw their dining area and it was very nice and clean. It didn't smell bad so that was great.
---
LoriJXWHT
May 11, 2016
I visited this facility
I went toured Sunrise by myself. It was excellent. The facility was clean and nice, and the apartment was very open and airy. The staff was very friendly and wonderful and offered a lot of activities. The food was good. It would have been suitable if my aunt had decided to go in this direction. I do not know about the security, but there was plenty of staff and somebody sitting at the front door.
---
Paula121107450
December 22, 2015
I visited this facility
Sunrise Playa Vista was more formal. It looked like a hotel. The rooms and the people were the same with the other Sunrise we visited. It was a newer facility.
---
Joannie2
June 30, 2015
I visited this facility
Actually, I made a deposit at Sunrise of Playa Vista, and there is a chance I might be putting my mother there. Everybody was really nice. We just happened to come by with my mom and it was lunch time, they offered her a free lunch, she actually got to eat there, so that was nice, and I got to see the facility. Everybody was really nice over there, and it was pretty, nice, sunny, and open. So there is no problem right there, I am just trying to figure out what I am going to do with my mom.
---
Caring104536850
April 17, 2015
I visited this facility
Sunrise of Playa Vista is a better community, beautiful, and clean. The staff is excellent. You couldn't expect the staff to be better. They care so much about the people there, and they go the extra mile to make them happy. Even if the people there are not nice to the staff, the staff is still very good to them. It's just amazing. They're very compassionate people. The activities are excellent. They are very professionally done. They ask them all the time what they want to do. The rooms are awesome, but you have to do your own room and bring your own furniture. The people are very nice. They're very safe. They clean the rooms very well. The facility is very well kept. They're always doing maintenance in the rooms. It looks like a new room all the time. This is absolutely the best and the newest facility. It's very close to our house.
---
Joan108771950
April 03, 2015
I visited this facility
I didn't like Sunrise of Playa Vista. The staff seemed nice, but I didn't have much interaction with them. Their rooms were tiny. I liked the location; it was convenient to everything.
Provider Response
We are sorry to hear about your experience at our community. We take your comments very seriously and would like to speak with you further. Please email information (at) sunriseseniorliving (dot) com with your contact information so that we can reach out to you.

Thank you, The Sunrise Team
---
Caring89195450
July 20, 2014
I am a friend or relative of a resident
My experience and my mother's experience at Sunrise of Playa Vista was fair. They did not have space for her when she first moved in the assisted living, so they put her in the full-fledged dementia care, and she was not very happy being there because the other residents had full-blown dementia and she always had to use the code to get in and out of her floor. But Mom was happy with the location, and she liked the food. I have no negative comments about the facility at all. The service that they offered was great for my mother. She was treated very well. They were very concerned and very caring. Her room was very nice, and my daughter and I set it up very nicely.
---
Cena Abergel
May 20, 2014
I visited this facility
I love Sunrise at Playa Vista, but I couldn't afford it. It's wonderful, and if I had money, I would put my mother there, but I don't have that kind of money and she doesn't either. They took us up to the memory care floor, and it's beautifully decorated, and there were activities going on, and it seemed like there was a nice ratio of staff to people. The rooms were quite nice, and they looked spacious. The staff made our visit very inviting, and they were just lovely. They gave us homemade cookies.
---
Caring78898250
March 29, 2014
I visited this facility
The one that we like so far from the ones we visited is Sunrise of Playa Vista. We went there because we drive by it all the time. They have a continuum of service that we are looking for and we think we may require. We only met with one person, the marketing director, so we can't really compare the staff. It seemed very clean and welcoming. The apartments are very nice. They had some activities, but I don't remember what they have.
---
Caring79234750
March 28, 2014
I am a friend or relative of a resident
Sunrise was very homey and it was close to my mother's original neighborhood so her friends and neighbors have been able to go and visit her. She started in the assisted living and then she was moved to reminiscence which is essentially a memory floor. There are two memory floors and four assisted living floors in this place. The room is a shared room. It has a little living room out in the front and then each person has their own room and they share a bathroom. It has a nice big window and a nice big closet. She has a sitting room and a table for her to eat at if she wants to. I go to lunch with her sometimes in their dining room and we've been to a couple gatherings. Very nutritious, well balanced meals. They have menu choices to pick what they would rather eat. They will bring her food to the room if she doesn't feel like going out into the dining area but they do encourage her to go out into the room. I would say certainly not gourmet food, it is quite acceptable. On the menu, they will distinguish what is low salt or sugar-free in case there are people who really do need to watch. Her floor works differently than the assisted living floor but they both have activities. Two weeks ago, her floor went to the aquarium in Long Beach and she went. They sometimes go to have yogurt at Pinkberry or they'll go to a movie and lunch. They also have activities inside. They have a little art class. The other day, the other assisted living people were having a chili cook-off demonstration. Last Saturday, they baked cookies up on my mom's floor and used one of her recipes. They have a television in the main living room up where she is. They gathered and watched the ice skating during the Olympics. They try to engage the people in what they're interested in. There's a chair exercise class that they have everyday and my mom enjoys that and many people go to that. Some of the people also have pets because I've noticed a man who has a cute little dog who comes down with him on the elevator. I think it is nicely kept and it is clean. They're very concerned about that. There was a little outbreak of some sort of intestinal thing back in December. They had clearly posted on the front desk saying that this was happening and they had extra hand sanitizers everywhere. Many times I have seen a man who does carpet cleaning so it seems like if someone may have an accident in their room or spilled something in the dining room, they're on it quickly which is important and good. I'm happy with that aspect.
---
Sondra4
November 28, 2013
I visited this facility
Sunrise met all the needs that we were looking for. They were very open, nice and clean. They had all kinds of activities like movie nights, exercises and games. They had a van, which they used to take seniors to place. They had different kinds of caring issue that would make someone very comfortable living there. I smelled the food and it sure smelled good. The staff was top notched.
---
Yolana
March 29, 2013
I visited this facility
I've visited Sunrise Senior Living and that would be a choice for my mother should her finances pick up. The people were congenial, informative, and cheerful even though they know they're going to be in there for however long. The place was fabulous except for they had one room on special that was just straight walls and open space shared with another client. Unfortunately, it seemed very dark and I wouldn't put my mom in that position. I had lunch and the food was very nice. I like best that the facility is very close to my home and I could go over there during the week or pick her up on the weekend. They had bicycles on certain areas, which is perfect for my mom because she likes to exercise. They also had movie night, church services, arts and crafts, walking around the garden, and outings.
Provider Response
Thank you for visiting our community. We're glad that you had a positive experience! We understand that each senior has unique financial circumstances and we would love to talk with you about the resources available for financing assisted living. Please visit our website SurniseSeniorLiving.com to learn more.
---
Kathy14
March 15, 2013
I visited this facility
I think Sunrise of Playa Vista is an excellent facility. I was very impressed by it. I think they went out of their way to make it more like a home. There was a lot of socialization and activities from support groups, but there was also some privacy.
---
From Sunrise of Playa Vista
---
Step into a Sunrise Assisted Living community and you can't help but feel at home. Sunrise of Playa Vista in Los Angeles, CA, stops at nothing to make your experience warm and inviting, from our homelike exterior architecture, to our comfortable community areas and choice of suites, to our exceptional outdoor gardens and landscaping.
Look around and you'll notice fresh flowers throughout the residence, and you may even spot our dog or our cat. And of course, there are always the friendly smiling faces of our staff to ensure that each day spent at Sunrise of Playa Vista is a welcome one.
Features of Sunrise of Playa Vista
---
Costs
Rent Plus Care Fees:
Entry Fee:
Dining options
In Room Kitchenette:
Room Service For Meals:
Features
Beauty Barber Shop:
Computer Room:
Resident Transportation:
Garden And Patio:
Resident Parking:
Technology and entertainment
Health services
Nurse On Staff:

40 Hours/Week, On Call 24/7

Pharma:
Diet
Diabetic:
Low Fat:
Low Salt:
Languages
English:
French:
Spanish:
Licenses
State Licenses:

198204949
Location of Sunrise of Playa Vista
---
Get Cost Information
Get full access to reviews, cost information, and amenities