Brookdale Plano
3000 Midway Road, Plano, TX, 75093
Talk to a Family Advisor: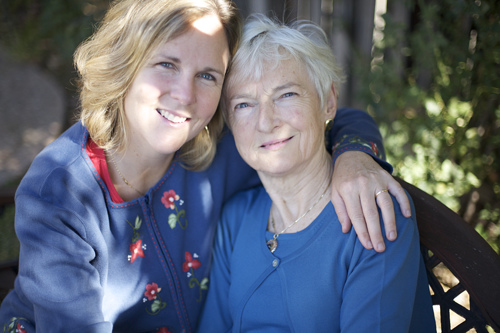 Reviews of Brookdale Plano
---
Harold013177
December 03, 2016
I am/was a resident of this facility
Brookdale Plano is where I'm currently residing. It's on a midway road where there's a lot of road noise. My wife is in the memory care unit, and I'm in the assisted living unit. The food service is sometimes good, but sometimes it's poor, so I would say it's fair. The staff is a mixture. Some are good, and some are not. Some of the supervisory staff have an arrogance about them that they can do no wrong.
I get to play Bridge. They have shuttle service. They have happy hours periodically, and they have social events where there's entertainment that comes in.
There are several areas that could be improved. Mostly, the dining facilities and the quality of food could use some improvement. The quality of food is intermittent. Sometimes, it's good. Sometimes, it's terrible. After I started to eat, I got so disgusted, I got up, left, and bought a hamburger. Last night, I got disgusted with the evening meal and fixed myself a peanut butter and jelly sandwich in my apartment. The other thing is I think their prices are too high for what I'm getting. As to their light housekeeping, the emphasis is on light as opposed to house cleaning.
Provider Response
We appreciate you taking the time to share your feedback with us! We have made our regional operations team and regional dining team aware of your concerns.
---
Anonymous115490550
November 11, 2015
I visited this facility
My overall impression of Brookdale in Plano has been good. We checked the rooms, and they were not as nice as the other Brookdale that we visited, but their staff was very polite and very good.
---
Carol96887350
December 15, 2014
I visited this facility
We went to Brookdale Plano, and I like this facility the least. I disliked this place a great deal. It was very dark and gloomy. It was old, and it needed remodeling. The memory care people upstairs I did not like required an elevator to get up there. Once you get up there, it was very gloomy and depressing. It looks nice on the outside, but on the inside, it is not.
Provider Response
Thank you for taking the time to visit. We want to thank you for your feedback and please know it will be reviewed and used to better serve our residents and their families in the future.
---
Caring87307350
November 03, 2014
I visited this facility
I thought Brookdale Plano itself was nice. The people were very helpful in trying to get information, and I think they know what they were doing. However, they did something a little unethical; they actually told the insurance company that my mom was already living there. Supposedly that's the only way that you can get benefit if she is totally living there, and basically they lied so I didn't appreciate that.
The room that she was in was not an actual room; it was setup for a married couple, a bedroom with a living area and they were trying to tell me to live in this living area and share the bathroom with the other people. It didn't even have a door on it, and they wanted $5100 a month for that. That's the one I considered as it's the only one I found that would probably be able to take her insurance policy because they have an RAN on their premises 24 hours a day which is something that's required. They seemed very knowledgeable, and they were very helpful however they were somewhat pushy. The grounds are spacious and seemed very pleasant.
---
Donna89993350
July 30, 2014
I visited this facility
Cost wise, Horizon Bay Plano was a little bit lower than other facilities. It's really close to my house and that would be very convenient for me to visit her there. The staff was very nice. What different about this facility is that the rooms are very different. It's laid out like an old hotel. Some of them are large and some were small. Some of them are rectangular and some of them are trapezoid, some of them have good views and some of them looks out an alley, but it doesn't look like an institution. They have some quiet areas and I think mom could be happy there.
---
Caring78169250
February 28, 2014
I visited this facility
We looked at a few facilities and Horizon Bay looked like the best one of all. My first impression was that it was clean and well kept. Also, it looked like they have a lot of people working there and they looked more professional. We met a nurse and she was knowledgeable about a lot of things. It seemed like she has more experience in what she does. She hasn't met my mother, yet most of the things she said was right. The rooms were smaller, but their dining room looked nice. They did have a room where they have a big TV and there were a lot of people sitting there. They would also play games. They did have a lot of activities for their residents.
---
Bill25
August 15, 2013
I visited this facility
I would give Horizon Bay an average rating. There was nothing there that attracted me when I visited this place for my wife. The marketing people were very nice and outgoing, but when I walked around, I didn't think it was a place I was interested in putting my wife. At the time of my visit, I didn't see a whole lot of activities going on, though they were getting ready for an activity session. All the residents were just going into a very small room that I didn't think could handle that number of residents. Their residents, however, looked well taken care of. The apartments that I saw were neat and clean; nevertheless, they were basically similar to other facilities I had visited.
---
caring07151
July 24, 2013
I am a friend or relative of a resident
My grandfather moved in to Horizon Bay three weeks ago. He only eats puree so hates the food but the actual food seems okay. The people working there seem competent but they are not many at night and sometimes it's hard to get in and out. If they could have more staffing at night, or some way for us to leave without involving the staff, or a key pass perhaps that would be great.
---
commercesd
February 23, 2012
I visited this facility
We visited the Horizon - Bay Plano assisted living facility while searching for a place for our aunt to live in the general area.
The well manicured outside was nicely maintained. The grounds outside offered easy access for residents, where they can enjoy walking around freely and safely. We could see that there is also plenty of space to have cookouts, parties and picnics.
The seniors can easily socialize, make crafts, play games, watch TV and films and participate in many other stimulating activities. Communal activity rooms were spacious, with comfortable furniture.
All of the rooms had a great deal of natural light and fresh air with very comfortable furniture. The private rooms featured plenty of space in nicely decorated surroundings.
Each room was beautifully designed. The colors throughout the building were soothing and comfortable.
The facility can accommodate all levels of ambulation. The foyer was fresh and bright with very nice decorations and furniture. All of the indoor rooms had plenty of fresh air and light.
Seniors use the exercise room and take aerobics and yoga classes. The residents go on trips to visit the many local cultural spots like galleries, festivals, fairs and other gatherings in the region - as well as dining at local eateries.
The menus all had healthy food options for all kinds of diets. Healthy snacks are offered all day and into the evening, as well as whenever residents request them. The dining room was quite nice, with plenty of space. The food we saw looked and smelled delicious.
The residents here looked very content in their living environment and were well cared for by kind and considerate staff.
---
---
Brookdale Plano provides our residents with lifestyles, housing, and services in comfortable surroundings combined with exceptional amenities, programs, and care. Through Brookdale's signature Personalized Assisted Living we customize our care offerings for the individual. This allows each assisted living and Alzheimer's care resident the freedom and opportunity to make choices that will ease their lifestyle transitions. Residents enjoy life with the support they need, coupled with the proper lifestyle and care accommodations as their needs change.
We promise Respect for Individual Preferences and offer personalized care needs in an atmosphere that encourages each resident to live in health and longevity. Our residents enjoy life with the support they need, coupled with the appropriate assisted living and Alzheimer's care accommodations as those needs change.
Our community is dedicated to enriching the lives of our residents every day with signature services for those who value their freedom and independence, but desire or need services providing them with the highest level of quality, care, and value.
Our Clare Bridge Place program serves those with Alzheimer's disease and other forms of dementia. Each day, we promise to work to deliver Daily Moments of Success for each resident. The Clare Bridge Daily Path provides structure and activities each day designed to meet specific needs of those with dementia, while the Clare Bridge Dining Program, designed by a gerontologist and registered dietitian, helps residents in need of Alzheimer's care retain the ability to enjoy and master the daily dining experience.
Features of Brookdale Plano
---
Location of Brookdale Plano
---
Get Cost Information
Get full access to reviews, cost information, and amenities