Vintage Senior Living at Bradford Square - Placentia, Orange County
11180 N. Bradford Ave.
Placentia

, CA

92870
Talk to a Family Advisor
(866) 824-8174
From Vintage Senior Living at Bradford Square - Placentia, Orange County
---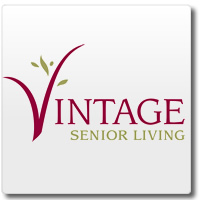 Assisted Living, Memory Care, and Independent Senior Living in Placentia, California.
Make yourself at home at Bradford Square in Placentia, California. It's a friendly, flexible environment that celebrates your individuality and nurtures your soul. We recognize that each new resident has a unique lifestyle. So we've tailored solutions to match:
Independent Living, for our most active seniors
Assisted Living, when you need a helping hand
Memory Care, special care for those with memory challenges e.g. Alzheimer's and dementia
Short Term Care, for a respite or recovery period
Serving Placentia, Fullerton, Brea, Orange, Anaheim, Yorba Linda, La Habra and more
All options include:
A safe, secure environment
Compassionate, capable staff
Busy days, rewarding activities
3 chef prepared meals daily
Scheduled transportation for errands, medical appointments and field trips
Friendly people and a sense of community
Nearby Attractions:
California State University Fullerton / CSUF
Richard Nixon Library
Disneyland, Knott's Berry Farm and the Orange County Performing Arts Center within 30 minutes
Shopping and dining within walking distance
Medical:
St. Jude Hospital
Placentia-Linda Hospital
Pricing:
Bradford Square, a Vintage Senior Living retirement community, offers Independent and Assisted Living starting at $2,685 per month, depending on availability and floor plan.
Bradford Square also offers compassionate Memory Care services and accommodations starting at $5,334 per month, depending on floor plan and availability.
License # 306001268
Reviews of Vintage Senior Living at Bradford Square - Placentia, Orange County
---
Average Rating: 3.8 3.8 out of 5 stars based on 4 Reviews
Location of Vintage Senior Living at Bradford Square - Placentia, Orange County
---
Features of Vintage Senior Living at Bradford Square - Placentia, Orange County
---
Licenses
State License(s): 306001268