Oak Crest
| Parkville, Maryland
8820 Walther Boulevard, Parkville, MD, 21234
Talk to a Family Advisor: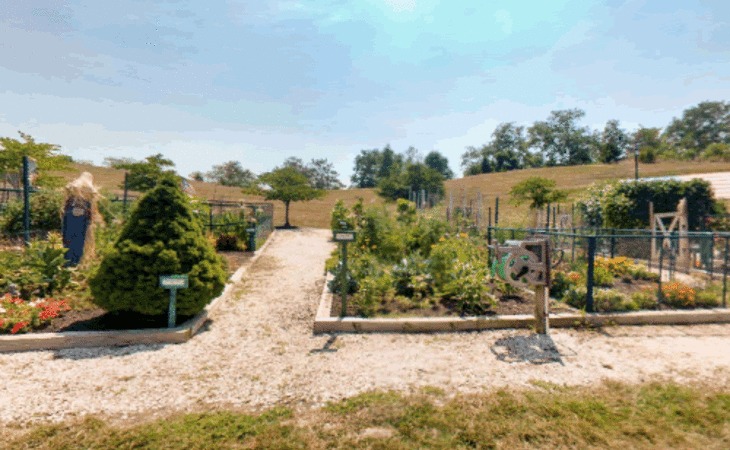 Top nearby Assisted Living Facilities
Reviews of Oak Crest | Parkville, Maryland
---
Maria025146
January 10, 2017
I visited this facility
I went to visit my cousins at Oak Crest. It is very nice and very large, and the people who live there love it. The facilities are very nice, and the staff people are very nice. The rooms are fine, but it is very expensive. A person who has a 1-bedroom apartment has a bedroom, a living room, a small kitchen, and a bathroom. Her apartment was small but adequate.
---
voyager
December 20, 2016
I am/was a resident of this facility
Things seem to be changing here. The food quality is slipping. There seems to be an attitude change on the part of the food service staff negatively toward the residents. I have had several residents, long term and short term begin to speak out to me about the negative situation
---
Happycalm
December 08, 2016
I am a friend or relative of a current/past resident
I was excited that my mother was moving into Oak Crest initially. Now, not so much. They have many problems there that don't seem to be resolved, as they are busy making changes and room for the new people to hopefully come. Her food is not good and they can't seem to find a way of organizing the process or producing interesting or tasty food. Mice, mice, mice! They are overrun with mice and again, can't seem to find a way of clearing the issue up. Also, once one is moved in, even though repairs need to be made from past occupants Oak Crest charges the current tenant if they did not order all new interiors, and then there is a limited amount of time for catching problems.. Unfortunately, the mostly elderly people who are most affected by these issues are not able/willing/confident enough to push the management for improvement. Disappointed and not so happy now.
---
Mary121534
October 20, 2016
I visited this facility
Oak Crest's rooms are very good and large. The food was satisfactory. They offered just about everything. It's a very large community, but it's probably a little larger than I would like.
---
Elaine250741
June 29, 2016
I visited this facility
I was impressed with everything at Oak Crest because they had a lot to offer with activities, recreation, and volunteers coming in. They thought of everything in terms of not having to leave the facility. They had doctors and nurses come to check on the residents. It was very well planned out and pricey. I didn't like that they had a buy-in program.
---
Jean121803850
April 07, 2016
I visited this facility
Oak Crest was great. They have two-bedrooms with two bathrooms and a patio or porch. Their activities include a woodshop for my husband, bridge for me, a swimming pool, and anything else that we could ask for.
---
Visitor117473450
January 24, 2016
I visited this facility
Oak Crest was very nice and very clean. The staff was accommodating and knowledgeable. We found that it was going to be extremely expensive for mom to be there.
---
Rebecca43
December 01, 2015
I visited this facility
We went to Oak Crest. The presentation was excellent. They had very nice units. However, it was a little out of the way, and there were a lot of traffic in between where we would be and where our children are. They did have the same activities, e.g., aquatics, physical therapy, and housekeeping.
---
Carol114210550
October 28, 2015
I visited this facility
My husband and I visited Oak Crest. They were top-notch. The building is like a campus. It is very large and very well cared for. They had a huge staff. In fact, they have a couple of different buildings there on the campus. It is a very big facility. There are lots of amenities and lots of options and things to do, but it is also very expensive.
---
Vinny2
September 18, 2015
I am a friend or relative of a resident
My dad has moved into Oak Crest. The staff is excellent. They are very attentive. They have loads of activities if you are interested. The facility is very well kept. They have board games, cards, sports, and swimming available. They have a fitness center. They will take you shopping if you are interested. I found the food to be very good.
---
Caring106907250
June 01, 2015
I am a friend or relative of a resident
Oak Crest is too big and too expensive, but I like the fact that they had the restaurant within the walls so you don't have to go outside, and that's one of my main things if I ever go anywhere because I do live alone. The food is very good; they have chefs and cooks. I have seen that the staff seems to be very pleasant and cooperative. They have 1 and 2-bedroom rooms and is set up very nicely. They are very active, they have a gym and a swimming pool, they play cards, and they do stage shows for people that want to be involved in that. One thing that I don't care for is that the elevators are very far apart, and there is a lot of walking that you have to do to get anywhere within the building. But I think all their buildings are connected in some way that you don't have to go outside. The distance for walking even from the front door to get to an elevator -- and then if you have to go up from one of the higher floors -- includes long halls, and for a lot of people in wheelchairs and even for people at my age, they are very long halls to walk. It is very clean, and from what I have seen and from the people who live there, they are very satisfied.
---
Chris M.
March 26, 2015
I am/was a resident of this facility
My grandparents lived here for over 7 years before my grandmother passed. They lived in the independent apartments until my grandmother became ill, then they moved to assisted living. My grandfather always says moving here was one of the best decisions they ever made. We have gone up to visit quite a bit over the years. When I was going to school at Towson University I was over there almost every weekend to visit. The food in the dining room is actually quite good. The pools are nice. There are LOTS of events and social groups. My grandparents really enjoyed this. The location is great and close to where they used to live. It is very clean and well kept. Never smells, even in the Alzheimer's unit. You get alot for what you pay.
---
Joaniellen
February 08, 2015
I am a friend or relative of resident
My Mom has been in Oak Crest since 2005. First she was in independent living and now in the nursing home. Although the fee for nursing home is enormous, she is receiving top of the line care there. The nurses keeps the family informed of her progressive and they keep a daily log of her medicines. They have family meetings every three months to discuss my Mom which I find very helpful. The administrator of Oak Crest has been extremely helpful in dealing with her finances and there has never been any pressure on my sister and I. I would recommend this place to anyone who wants/needs quality time and care if they can afford it.
---
Larry46
January 30, 2015
I visited this facility
The tour was very nice. The physical structure of the Oak Crest is excellent. The facilities connect to each other, and every apartment is connected to the main area. You have a choice of three or four restaurants so you never have to go out if you don't wish. If you have a need to go into an assisted living, it's also connected to the central building. Anybody can go and see you and pick you up without ever getting out of the community. They own their own television station which is local to the people within the facility. All these are very nice. Most of the smaller units, you have to go through the closet in order to get to the bathroom which is sort of a turn off. They do have a model in all of the later made units with the separate walk-in closet as well as a private entrance to the bathroom. They have medical doctors and nurses on the staff. The nurses are on 24 hours a day.
---
Caring99471150
December 28, 2014
I visited this facility
We went to Oak Crest. The atmosphere was nice. The people were friendly. Food was excellent. The apartments were small. With regards to the staff, they were all very friendly. However, they need more apartments.
---
Caring76139950
December 30, 2013
I visited this facility
Because of my work, I came to know about Oak Crest. One of the things that they have there is that they have ranges of care. They have different levels for you there. They do a very good job at the facility and I believe that they do have activities there.
---
caringmm719
July 25, 2013
I visited this facility
We visited Oak Crest a couple of times earlier when my friend was in a better condition. We looked at their assisted living facility and it was very nice. It was a fairly new facility. Their apartments were nice. They're all basically the same with the other facilities we visited in terms of services and features, but I would absolutely recommend Oak Crest to others.
---
Guest52519
July 05, 2013
I am a friend or relative of resident
This is a wonderful place that our grandmother raves about constantly! The staff truly went out of their way to make her feel welcome, and it didn't stop there. She always tells us how friendly and helpful everyone is to her, and how she has met some wonderful residents that she now calls friends. She raves about the staff and the delicious meals she gets in the dining room, she says she loves getting her hair done in the salon, and always tells us how helpful and warm the front desk and office staff are to her. She was reluctant to move to Oak Crest Village, but now she says she wishes she found it sooner. We are so happy that she is happy and enjoying this stage in her life surrounded by wonderful people and living in such a pleasant atmosphere. My husband and I wish we could move in! We would definitely recommend Oak Crest Village to anyone looking for a retirement community that is definitely 5 stars!
---
JulieE
June 15, 2013
I am/was a resident of this facility
Oak Crest Village is safe, clean, fun and there are nice people as well. The food is good. I enjoy the exercising classes and have spent the last 7 years just loving my carefree lifestyle that I live at Oak Crest Village.
---
Jess LCPC
May 06, 2013
I visited this facility
Oak Crest Village independent living senior community gets 5 stars. This is luxury living. The grounds of the facility are very pretty. The landscaping was pretty and the grounds well maintained. There are many common areas of the facility. This includes dining areas, computer center, lounges, Library and much, much more. Each of the apartments features lots of windows giving a breath taking view. I was very impressed with the entire community. This is a place to consider as a retirement option
---
AnonymousMedic
November 20, 2012
I visited this facility
My experience is that this is the top facility of all all nursing, assisted living, and retirement facilities in the area. It does not give off the typical vibe of a sad nursing home, as there are many activities to do in a community based environment. In my experience the medical care is also very good. There are security guards who are cross-trained as EMT's all over the facility, and they even have their own Paramedic staffed ambulance. I have seen no problems from the nursing staff there and they all seem to be kind to their patients. It is without a doubt one of the nicer facilities I have seen both in appearance and staffing. This as as far as my knowledge of the facility goes, but hopefully it provides a different perspective.
---
Anabeth Walsh
September 29, 2011
I visited this facility
Oakcrest Village is a vibrant community of seniors with a range of assistance needs. It is conveniently located near shopping and cultural venues. Oakcrest residents have a lot of options, in their living environments, their food choices, and their range of activities. Transportation is available daily. Residents can have pets and can share meals with friends and family. Oakcrest provides beautifully appointed apartments with a variety of floor plans, depending on the needs of the individual. It is easy for residents to receive various levels of care in this facility, as their needs for assistance change. When one member of a couple needs more care, Oakcrest staff finds ways to serve both members while ensuring that the couple maintains dignity and connection to the other. Oakcrest is well-regarded in the community, and has come to be known for their fine level of assistance to residents. I would not hesitate to encourage any of my aging family members to consider moving to Oakcrest and start getting the peace of mind that comes with a beautiful home and expert staffing.
---
---
Baltimore assisted living providers can give you or your loved one the extra care and support you need. But only Renaissance Gardens at Oak Crest offers the personalized attention you deserve. Our residents experience a level of independence and control you won't find anywhere else.

Unlike many other Baltimore assisted living options, you or your loved one will enjoy a private apartment. You're welcome to bring your own furnishings from home and decorate however you wish.

Our caregivers can assist with tasks like meals and medication management. Flexible dining options give you or your loved one a variety of delicious choices. Meals are prepared fresh daily by our talented on-site chefs.

Plus, Renaissance Gardens residents enjoy all the amenities and activities of the Oak Crest campus. How many other Baltimore assisted living communities can boast a swimming pool, fitness center, multiple restaurants and more!
Request Info
Get full access to reviews, cost information, and amenities