The Fountains at Canterbury
1404 NW 122nd Street, Oklahoma City, OK, 73114
Talk to a Family Advisor: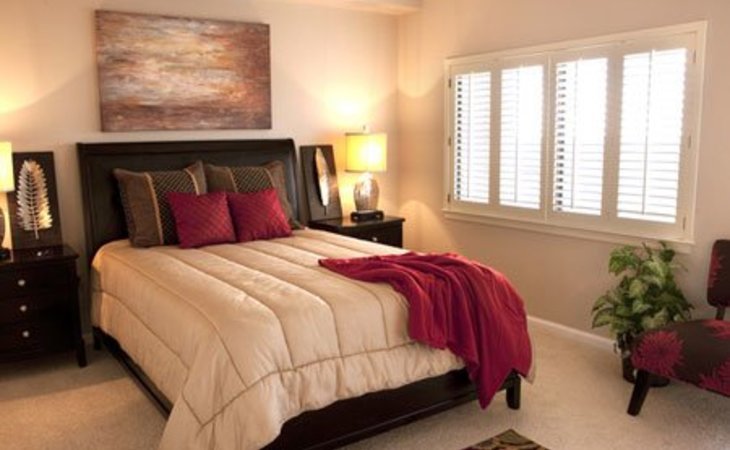 Top nearby Assisted Living Facilities
Reviews of The Fountains at Canterbury
---
Run away
November 22, 2016
I am a friend or relative of a current/past resident
My mother was not cared for well. We were assured they would put their eyes on her every day. That did not happen. When She needed to transition from independent to assisted living, it took them over 3 months and 4 requests before the placement interview occurred. Housekeeping is supposed to clean every two weeks.... every two months is more like it. The screen door and air conditioner were broken for over 2 months despite repeated requests for repair. When we moved Mom to another facility the other residents and dining room staff bid her farewell. There was not one word from Scott or Amy (those in charge) in the 2 days we were there prepping for the move. What a shame. Our attorney is handling all correspondence with them now.
---
Visitor012044
September 19, 2016
I visited this facility
The Fountains was very good, but it's expensive, and that's the only problem. The people were very nice, and the food was delicious. The staff has been very good, and the rooms were good as well. They have a schedule of activities, games, and religious meetings.
Provider Response
Thank you for visiting our community. I'm glad you found our team, cuisine, programming and residences to be to your liking. I welcome you to contact me directly at 405-751-3600 ext. 1018 to discuss the different financial options available and look at a side-by-side comparison of rates in our area. Plus, we can enjoy another delicious meal together as we chat – and that's never a bad idea! Sincerely, Scott Steinmetz, Executive Director
---
Jessey
August 27, 2016
I am a friend or relative of resident
So far, not what we expected, My mom has been there a few days and we've had to get stern with them to get her a shower. The room is not being cleaned well and neither is her bathroom!! If things don't get better quick, we'll move her. Such a disappointment from our tour, before she got there!
---
Gayle403488
August 15, 2016
I visited this facility
We will be moving in at The Fountains at Canterbury. We chose it for ourselves because it had everything that we wanted and needed. We were really impressed with the people and the community itself. We could have a cottage with one bedroom and a garage. We like their workout facilities and all the activities that they were doing. It's also close enough to our son and church. We tried their food, and it was very good and nutritious. I am a vegetarian, and they have foods that I could eat. Their dining room and server were very nice.
Provider Response
Thanks for sharing your review on line and for choosing The Fountains at Canterbury. You will love the culture, interesting programs, fun outings, attentive associates and friendly neighbors. Be sure to keep me informed of anything we can do to ensure you are both thriving. Thanks again! Scott Steinmetz, Executive Director
---
Marti C.
May 16, 2016
I am a friend or relative of resident
A++! I cannot say enough about how grateful my family and I were for The Fountains at Canterbury Skilled Rehab. My mother was there after she was hospitalized. The community was clean. The staff were all very friendly and so caring toward my mom. It was amazing to not have to worry about her being away from home. She went in only able to take a couple of steps, very weak and confused. Now she is back at home and better than ever. She is walking around great and put on some much needed weight. A big thanks to the whole team there in The Springs for getting my mom better and back home to her family. I would recommend this place to anyone.
Provider Response
Thank you for taking the time to write a review for our community; I look forward to sharing this with our entire team. We are grateful that you chose The Fountains at Canterbury and I'm glad that she is doing so well. Please consider this an open invitation to any of our upcoming classes, events and outings. You're both always welcome to join us. Thank you again, Scott Steinmetz, Executive Director
---
Sherry35
October 16, 2014
I visited this facility
I didn't like The Fountains at Canterbury at all. It was too dark and dull. They need to remodel. The staff seemed to be OK.
Provider Response
Thanks for your feedback, I'm sorry you weren't wowed by our relatively recent renovations. We've received quite a few comments that our community is light, bright and open. Can I invite you to return? We'd love to try to earn your approval. If so, just call me any time at 405-751-3600 for coffee and another look! Sincerely, Scott Steinmetz, Executive Director
---
Cassandra_olsen
September 17, 2014
Other
I have been staying in the rehabilitation area at night with a patient of mine and the staff is rude and snotty. They do not come when the lights are on, i have to go look for someone if my person needs something that i cannot do. And if i do go find them they rudely say "what do you want"? several nights in a row now there are people that yell help over and over and just so the people will get taken care of I go and find one of the people that work here. Very disappointing..
Provider Response
Thank you very much for your feedback. I'm surprised to hear this news and I sincerely apologize that your experience didn't live up to your (or our) expectations. Please know that I will speak with the team immediately to review protocol and response times. I would really appreciate it if you could call me at your convenience to further discuss. Please don't hesitate to call or contact me in person any time. Sincerely, Scott Steinmetz, Executive Director
---
Caring78344050
August 11, 2014
I visited this facility
The Fountains was very nice. They had so many areas there. I was looking at the assisted living and Alzheimer's unit at that particular day. The staff was very nice. They were very accommodating. The room was small, but adequate. The part I saw looked older, but the two lady residents I met were pleasant and content. It was well lit. The grounds were beautiful However, I would say this, it did had a urine smell when I walked in. I knew it was difficult to keep that from happening, but I didn't had that in the other places.
---
Caring83010550
April 11, 2014
I visited this facility
I toured The Fountains and the lady who showed me around explained to me that they have care around the clock, and they have a nurse on staff. They have all kinds of stuff: they have water aerobics, teaching demonstrations, yoga, and crochet. I talked to several of the residents and they loved it there. The rooms are twice as big as the one my mother has right now. I haven't eaten there but you can order off a menu. I would like to take my mom there next time and tour some more.
---
Caring80468050
March 31, 2014
I am a friend or relative of a resident
The Fountains was a nice facility, and my mom liked it. Her room was very big, but more of the people just sat around out in the halls. It made it a little bit more depressing for me, but they treated my mother very nicely. They did a good job. I don't have any complaints about it. They kept going up on the rent. It's just, it got to where she couldn't afford it. Everything was clean. It's just, you could smell urine coming out of some people's rooms. I know older people have that problem sometimes, but that was really the only thing that I was ever concerned about. My mother can't smell, so it didn't bother her. I'm sure it's hard to keep up with that, also.
---
Tiffany9
March 28, 2014
I am a friend or relative of a resident
My dad is at The Fountains at Canterbury. We chose this one because they have a fantastic outdoor space so that my dad is able to have his dog there, and he is able to go outside and walk him. He has some autonomy, even though he is in memory care. The facility itself is small, and there are only a maximum number of 17 residents in there. There is one central living room and one central dining room. It is not a long hallway. It is built more like a house. It doesn't feel clinical, like other facilities do. It is really nice. My dad actually has lots of space in his room. They only had a companion suite available at that time, so he is actually a single person living in a companion suite, so it is fantastic. The staff has just been really wonderful. They are amazing. They're fantastic! My dad doesn't do any of their activities, but they have a personal trainer, which is actually one of the reasons why we chose this facility. Their personal trainer is skilled in geriatric and in trying to get patients to work out. Also they have a gym, a pool, and a church service that my dad goes to once a week. My dad seems to be happy with the food, too. I would absolutely recommend this place to others. It is actually quite affordable for memory care compared to any of the surrounding facilities.
---
Sandy20
July 25, 2013
I am a friend or relative of a resident
My mom is at the assisted living facility at The Fountains at Canterbury but she tried to run away so we put her on their memory care facility. There are 15 people in their memory care and they have the sweetest, kindest, caring people caring for these residents. I've never seen such nice people in my life. Their rooms are lovely and very nice. The food is excellent and they work with my mom's care. I would recommend the memory care lock down facility to anyone.
---
Rebecca10
May 30, 2013
I am a friend or relative of a resident
She liked everything at The Fountains at Canterbury from the staff down to the food. The staff seemed really caring and friendly. The rooms were spacious and they had a nice dining room too.
---
kkenn777
July 10, 2012
I am a friend or relative of resident
Would not send my dog there!!! Stuck my mother in a room for 12 hours without medicine after a double bypass. She was going there for rehab. Went and got her out that night.. horrible!!!
Provider Response
At The Fountains at Canterbury, the safety, security, health and well-being of our residents is our top priority. Since I started as Executive Director, I have seen this community and The Springs, our skilled nursing and rehabilitation area, transform in many positive ways. If you would like to discuss your concerns I would be more than happy to speak with you. Please call me any time at 405-751-3600 ext 1018.

Scott Steinmetz, Executive Director, The Fountains at Canterbury
---
A6EY5IHN8TUYD
June 30, 2012
I visited this facility
When Mom arrived in assisted living, she could not stand or walk and required a 24-hour caregiver. She could not eat or drink on her own and was in a deep state of depression.While I found much advice on medical conditions and treatment, I found virtually nothing on understanding assisted living. Sure, there were some Websites that taught you the basics, like "make sure a nurse is on duty" or "make sure the kitchen is clean". But this is my mom and I wanted far better for her. I wasn't putting her away; I was playing a key role in her recovery.Because of the lessons I learned "and a lot of hard work on the part of my mother" she is doing very well. In fact, we've become very close friends. She walks with a walker; her memories are clear and vibrant. She has a circle of friends and a packed calendar.While a move to assisted living may initially be seen as negative, I know first- hand that with some careful and thoughtful planning, you can make it a huge positive for all concerned. Over the last several years, my relationship with my mother has strengthened. She has become one of my best friends and an integral part of my life.
---
dcobble
July 27, 2011
I am a friend or relative of a resident
Great staff to patient ratio.
---
From The Fountains at Canterbury
---
The Fountains at Canterbury in Oklahoma City OK is a continuing care retirement community (CCRC) offering Independent Living, Assisted Living, Memory Care and Skilled Nursing on an idyllic 39-acre campus with lakeside trails and fishing dock, billiards lounge, a Wellness Center with an indoor heated pool. Community members enjoy meals served restaurant-style in our elegant dining room with private dining room for special occasions. We know that challenging our brains and getting in better physical shape has enormous benefits at every age, and The Fountains at Canterbury offers an ongoing course schedule of mind-expanding and body-toning classes through Watermark University. A Watermark retirement community.
The Fountains at Canterbury Amenities
Idyllic 39-acre campus with lakeside trails and fishing dock
Elegant dining and private dining room
Billiards lounge
Well-stocked library
Full-service beauty salon and barber shop
Computer Center with Internet access
Creative arts studio
Wellness Center
Indoor heated pool
Patio with barbecue
Outdoor gardening area
Room service
Furnished guest apartments
The Fountains at Canterbury Services
Biweekly housekeeping of your apartment
Weekly laundering of your flat linens
Variety of stimulating social, educational, cultural, recreational, and spiritual programs
Scheduled transportation
Move-in coordination service
All utilities, except telephone and cable TV
Fitness programs include regularly scheduled exercise classes, walking programs and water aerobics classes
Preventative health screening
Nautilus exercise equipment
Blood pressure checks
Massage therapy
Manicures and pedicures
Fitness lectures
Complete apartment maintenance, including plumbing and major appliances
Building maintenance, groundskeeping and landscaping services
Location of The Fountains at Canterbury
---
Request Info
Get full access to reviews, cost information, and amenities