The Assisted Living Center of Concordia
Claim 7707 W. Britton Road, Oklahoma City, OK, 73132
Caring.com Listing
Talk to a Family Advisor: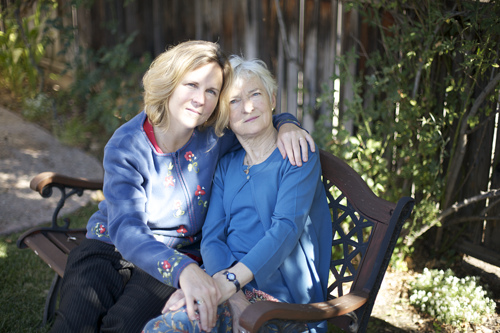 Top nearby Assisted Living Facilities
Reviews of The Assisted Living Center of Concordia
---
audia4
July 11, 2012
I am a friend or relative of a resident
I have visited the Concordia Assisted Living Facility two times while my grandpa has been living there and it has been an experience each time I have visited him with my parents. The outside of the Concordia facility looks very nice and inviting, but when you go inside there was always a very odd, pungent, odor. This smell was not very inviting but given the fact that my family and I were visiting my grandpa, we had to go inside and visit for a while. After a while I would get used to the smell. The staff seemed very laid back and it did not really seem like they completely assist the elders in the facility, they kind of just wait around until something happens. The staff was very nice though, and seemed to know my grandpa quite well. This would not be a place that I would want to live in, but my grandpa seems very content with living here and does not want to move anywhere else because he has made some friends at this facility.
---
FancyIdeas
December 07, 2011
I am a friend or relative of a resident
My Mother entered Concordia when she was 102-1/2. She had previously lived by herself. The center was very attractive, very up-scale, and appeared to be a wonderful place for her. It was fine - until she had a stroke. They were so short-staffed that relatives had to come at mealtimes to be sure that their loved ones actually ate. They consistently failed to follow standing orders to protect my Mother "from herself", and she consequently fell, when trying to reach the bathroom, after the aid failed to respond. She had a fractured femur, and because of her age and mental status, they could not operate to repair it. Initially they did NOTHING - did not even try to stabilize the fracture, and their doctor on call NEVER came to see her. I had to arrange for a orthopedist to see her x-rays and recommend treatment - then I had to arrange for a prosthetist to come and fit her with a brace. Unfortunately, the brace did very little good - and the aids, no matter how many times I instructed each and every one of them in how to care for my Mother - being sure the brace was in the proper place, properly tightened, and that she did not move around - much less be up and about - they seemed to be unable to understand or to remember. They insisted on trying to pull slacks up on her - which caused her a lot of pain and the brace was pushed or pulled out of place. They often forgot to even put the brace on - and no matter how many times I instructed them in how to move her in the bed, and how to be sure that her leg was firmly held in a neutral position, they ignored that and just rolled her from one side to the other, causing her a lot of pain and displacement of the fracture. I talked to everyone in the facility - aids, supervisors and management - and they all assured me that they were do better - but they never did. The final straw came when I found her SITTING IN A WHEELCHAIR, HER LEG UNSUPPORTED, SHIVERING FROM COLD, WITH NO BLANKET OR AFGHAN AROUND HER, HER BRACE IN A CHAIR NEXT TO HER, AND HER AFGHAN JUST OUT OF ARM'S REACH - in the community gathering area where all the people were gathered before they were taken to the dining room. She was in tears, calling for someone to help her - and not one aid was in hearing range. I was in such a rage that I certainly CONSIDERED bodily harm to the stupid aid that had done that. As it turns out, it was an AID WHO HAD BEEN MOST FRIENDLY AND HELPFUL TO MY MOTHER! She would have lost her job after that - had I not told management that I wanted her to stay - since she was the only one that Mother really cared to have help her. The girl was so terrified of what I might say to her that she avoided me at all costs - until I finally caught her in the hall a few days later. I told her that I would not press for her dismissal - but would do so very vigorously if she did not devote herself 100% to making my Mother's last days comfortable. I believe she tried to do that - to the best of her ability, even though they were so short-staffed. However, it was only a few weeks later that my Mother finally passed away. HAD IT NOT BEEN FOR HOSPICE - and an absolute angel of a nurse who helped us and guided us every step of the way - Mother's last few days would have been miserable. Once they realized that she was in the first stages of death, they basically ignored her - and only came when we rang for them and demanded that they clean her or otherwise care for her. It was the hospice nurse who cared for Mother - who saw that she had the proper equipment needed for her comfort - and had the proper medications to make her last hours peaceful. The worst part of this is: We had placed Mother in this facility at great expense to us - $3600/month - thinking that the nice surroundings, nurses and aids that we met originally would take good care of her. If she had been in a "basic care facility" that accepted Medicare, we could understand the poor treatment they gave - because of the difference in costs. We would have arranged to have a family member with her as much as possible. It was extremely difficult for me, since I lived 800 miles away - and even though I repeated called to check on Mother, NEVER ONCE DID THEY RETURN MY CALLS. All of our family were so disgusted with the care given in this "beautiful facility" that we repeatedly spoke to management about it - and got a lot of assurances that things would change - but it was obvious that, because the staff was either underpaid or overworked, nothing would change. Quite frankly, I hope to God that someone puts me out of my misery before I have to go to such a place. The whole industry of care for the elderly is in miserable shape - and I don't think that any legislation will ever be able to "put it right".
---
About The Assisted Living Center of Concordia
---
The Assisted Living Center of Concordia is an assisted living facility in Oklahoma City, OK that offers residents independent living options and daily support services. Contact The Assisted Living Center of Concordia for more details on housing, services, and rates.
Location of The Assisted Living Center of Concordia
---
Request Info
Get full access to reviews, cost information, and amenities