Quail Ridge Assisted Living
12401 Trail Oaks Drive, Oklahoma City, OK, 73120
Talk to a Family Advisor: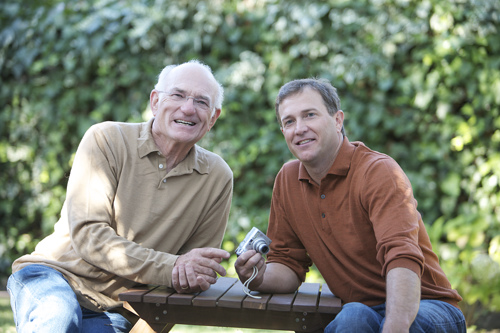 Reviews of Quail Ridge Assisted Living
---
Dorothy318331
April 05, 2017
I am a friend or relative of a current/past resident
My dad is in Quail Ridge. The place is very clean and very well staffed. The staff is very friendly, very helpful, knowledgeable, and attend to the residents needs. Their restaurants within the facility accomodate the residents. They have an on-staff clinic and physical therapy department. It is a wonderful place for an elderly person to live. The rooms are clean. They have daily activities, like yoga classes and church services, plus a movie theater and trips to go shopping or to the art museum. There is something different for them to do every day.
---
Ann515017
March 04, 2017
I visited this facility
I liked Quail Ridge's people, facilities, and everything about it. I would put my mother there in a heartbeat. The people I spoke to were happy and loved the facility. It was impressive. My mother would have loved it there.
---
Birdman1
January 27, 2017
I am a friend or relative of a current/past resident
Our mom has been living at Quail Ridge for 3 1/2 years and absolutely loves it. We live nearby and drop by at all different times of the day. We are so impressed with the caring staff, the excellent dining room (the food is so good!) and servers, and all of the activities. The housekeepers clean Mom's apartment better than ours does at our house! They do her laundry weekly and have never lost anything. I read one of the reviews talking about things getting stolen but we have NEVER had that problem. Our mom leaves her room unlocked all the time too, as do many of the residents.
We have gotten to know many of the other residents and they are happy living there too. Most of the residents are very "with it" unlike many of the residents we saw when visiting other facilities.
Quail Ridge will be opening their new section in a few months. Even though we have lived with the construction going on, it has not affected the care or service our mom gets. In fact, she enjoys watching the progress on the new building out of her window.
Thank you to Shelley Trimble, the new executive director, for making a great facility even better since she came! We couldn't be happier with care our mom gets at Quail Ridge but even more importantly, she is VERY happy living there. What more could we ask for than to know she is happy and well cared for?
---
zaz
December 12, 2016
I am a friend or relative of a current/past resident
Thank you Shelly Trimble-exc director, Charles Williams- food and beverage director, "Gabby"- Lead cook on Dec 11 2016, for the Holiday celebration, buffet & event, and Thank you Kristen Moss-move in coordinator, for the Outstanding Presentation and Carey Pierce-leasing counselor and so many more that made that embracing fun event for resident Peg Furr and all others!!!!! Pegs family is so grateful for all the staff at Quail Ridge.
---
misscaregiver
December 10, 2016
I am a friend or relative of a current/past resident
My parents into Quail Ridge Assisted Living over two years ago after looking at over ten other facilities. We were so impressed with the attitude of management. Several of the other places we interviewed had told us that my mother would not be allowed to use a bedside commode! She had fallen several times getting up in the middle of the night to go to the bathroom so her doctor wanted her to use the bedside commode. Yet some of the ALF's wouldn't even allow them! But at Quail Ridge, when we asked if they were allowed, not only did they say YES but they worked with us to provide everything else my parents needed.
Both of my parents get A+ care and attention from everyone at Quail Ridge. The food in the dining room is outstanding... there is a special of the day at lunch and dinner but they can also order from an extensive menu for all meals. They can also get breakfast anytime of the day that they want. There is also a Happy Hour every day with hors d'oeuvres and beverages (non-alcoholic and alcoholic!). They also have drivers to take residents to doctor's appointments, shopping, errands, etc. It truly is a family environment. The maintenance department is outstanding and comes to take care of everything from changing light bulbs to helping them figure out their TV or phone! Another bonus is that the other residents are very nice. My parents have made many new friends!
A year ago my dad had a heart attack and was taken to the Heart Hospital. The night of his heart attack, he said, "I want to go home!" I asked him "Where do you want to go?" and he replied, "Home, to Quail Ridge." I have other friends whose parents do NOT like the Assisted Living facility where they live. How sad to move your parents to a place that they do not like. But here was my dad calling it HOME! Hearing that and knowing Dad was happy at Quail Ridge and considered it home was priceless to me.
We have recommended Quail Ridge to others. Recently, they have opened a Memory Care unit and will soon open a new wing. It just keeps getting better and better.
---
WiseWoman '32
November 26, 2016
I am/was a resident of this facility
I've been a resident at QR for almost six years, and I'd like to speak to the warm and caring nature of our hands-on helpers -- waitstaff, CNA's, CMA's. housekeepers, activities staff. They go above and beyond "the job" and pay attention to our individual preferences in a way that leaves me feeling VERY well cared for. I'd also like to mention our exceptional food service. Most residential facilities offer a choice of three items at each meal. We have a "Daily Special" -- but also a four-page menu filled with salads, appetizers, side dishes, and entrees just like you would find in a fine restaurant. Our table service is high quality too, again seeking to match the "Fine Restaurant" standard. As we age and leave our old lives in business and professions we necessarily give up a lot of choices, but we have a lot of choices here at Quail Ridge. And I've loved living here.
---
con ayuda de dios
July 07, 2015
Other
the mgt does not care,,the resident that i am an advocate for has been living there 5 years and has valuable clothing and other items stolen and the mgt will do nothing....they pretend it is her mind....There is nothing wrong with my mind and i am the one that takes care of her organization and objects and clothing............the person i am an advocate for will not move,,,as it is to much stress,,,,,so she continues to have new clothing and other new items stolen by ?????????????? we do not know what to do to stop this stealing and the mgt will do "0"....I would not recomend anyone to move there if they are apposed to stealing.
---
Sherry35
October 16, 2014
I am a friend or relative of a resident
The lady that I was looking for likes Quail Ridge. That's where she is living. Everybody seems to be well taken care of. It is a really nice facility. However, they could use some work on their staff. They had a big turnover in staff. Maintenance is OK, but they had a few turnovers in that too. I don't think their management is very good.
---
morrishj
August 27, 2014
I am a friend or relative of resident
We moved my parents into Quail Ridge a month ago and they have been SO happy. The whole experience has exceeded our expectations! All of the staff members - from the front desk to the nurse/aides to housekeeping and maintenance to dining room - go out of their way to speak to my parents and help them in any way. They greet them by name and they were doing this when they had only been there a few days!
They have a two bedroom unit which is spacious and one of the biggest Assisted Living units we looked at in OKC. There is a lot of storage and they were able to fit in most of their furniture.
They LOVE the food in the dining room. So do all of the residents we have talked to. They have specials at lunch and dinner but you can also order from an extensive menu. Breakfast is served all day. Another thing we like is that the dining room is open from 7 AM until 7 PM so people can eat when they are hungry. They also have a Happy Hour with wine and appetizers Monday through Friday. Monthly they have theme dinners and parties. There are dozens of activities and the show movies several nights a week.
There is a fitness center which is run by Angela who is always so encouraging to all residents. She has gotten my dad up and moving again and we just can't believe it!
When we were considering Quail Ridge, we toured other Assisted Living facilities in OKC and Edmond. One thing that particularly impressed us is management's philosophy: "The answer is yes... now what is the question?" They found a way to accommodate all of our needs and not being run by a big corporation has definitely made a difference.
They are adding on to their building and will open a Memory Care unit in October. Then there will be an additional new wing next year with underground garage, tornado safe room, and swimming pool.
Many of the residents are still quite sharp and very active. That was another big plus to us. It is not a typical assisted living! We would highly recommend Quail Ridge to anyone.
---
Debra34
July 31, 2014
I visited this facility
The staff was not very good at Quail Ridge. They were having an activity and we were trying to go there. The staff couldn't come because I noticed they were helping some other people and some were just getting out of the hall. The rooms were a little bit smaller, but they were nice.
---
Caring78129350
January 31, 2014
I visited this facility
We had a dinner at Quail Ridge Assisted Living and it was fabulous. It was lovely in their restaurant, to sit in the tables with tablecloths and silverware, to have a menu to choose from, and to have someone bring you your meal. The food was just fabulous. The residents were very active. The facility didn't have that resort feel but the attentive of the staff was just excellent. It was just really wonderful. They seemed to want to go over and above. I felt that they weren't just doing their job and that they were really engaged with their residents. For activities, they did have games and physical therapy. They also have a beauty shop there for their residents. Their rooms were very nice. We saw a one-and-a-half, a studio and a one-bedroom. My mom did like their rooms there.
---
Aggrieved
October 12, 2013
I am a friend or relative of resident
My family member became extremely sick at this facility and no one bothered to tell us. Moreover, I drove 2 hours for a meeting with the executive director, who stood me up without notice and who never even bothered to make a followup call. Do not leave your loved one here if you expect any feedback. They are understaffed and too busy to communicate with family members about loved ones.
---
Caring9009
September 25, 2013
I visited this facility
I visited Quail Ridge Assisted Living because it was referred to me. The staff was exceptionally friendly, nice, and courteous, but the place itself was very dark. It was also a three-storey facility and that I did not like for my mother. The rooms were outdated and small. They have an onsite clinic which I think was nice.
---
whiteplains
April 19, 2012
I visited this facility
My first impression of Quail Ride is that I was happy to see that the building and grounds were relatively well kept, where many of these type of facilities are not. Once inside, it was clear that this was a more modern facility, with tasteful, relaxing decor. Aesthetics were important to us, as they're important to my husband's grandmother. Most importantly, it was clean. The staff were very friendly and more than happy to take us on a tour that was very thorough, always answering all of our questions. We looked at both the studio and one-bedroom apartments that are provided, and was pleasantly surprised at how spacious they are. The private bathrooms are equipped with the safety features needed, such as a toilet and tub rail. There's a kitchenette and central heat and air in each unit, which we liked. Plus, cable is included, although a personal phone will cost you extra. We learned that there is always a trained nurse on duty and that the kitchen offers three meals a day. Laundry and housekeeping is done for the residents once a weekly. There are plenty of activities provided, as well as transportation. Best of all, we found out that she would be able to bring her small dog with her. We were also very pleased that the staff didn't pressure us in any way to make a commitment. We're still researching facilities, but Quail Ridge is definitely on our list.
---
cleatis79
January 28, 2012
I visited this facility
I have visited this facility many times as an inspector for an independent firm. The facility is always clean, the employees always seem upbeat and happy to help, and the management team seem to genuinely care about there tenants/patients. I know from personal experience that the owners take pride in the facility and deeply care about their patients. I have seen first hand how they respond to the patients, taking the time to listen to what they have to say, and doing everything possible to make sure they are properly taken care of. They have updated all of their systems including HVAC, electric, mechanical, fire suppression, etc to assure their patients that they have the best amenities available. I saw groups of patients gathered around listening to live music, I saw other groups of patients enjoying lunch with a large group of staff members. These are not things you usually see in these type of facilities, but it is what I have seen everytime I have visited this particular facility. This is a facility that I would definitely recommend anyone to visit.
---
mconner
October 14, 2011
I am a friend or relative of a resident
My aunt moved here after having battled breast cancer and developing other health problems. At first I was hesitant about her going to an assisted living facility, but now that she has been here for awhile and I have visited her several times, I couldn't be more happy with the facility that we chose. The staff is always friendly and they are very attentive to her needs. The location is nice and everything is very well maintained. One thing that I am really happy with is that they allow the residents to have small pets, so my aunt was able to keep her dog with her which was very important. I am also pleased with the number of events and activities that they have for the residents here. I don't worry as much now knowing that my aunt is happy and taken care of.
---
EngleMc
June 02, 2011
Visited this facility
Quail Ridge Assisted Living is a very clean place. The staff is friendly and eager to help both the residents and family visiting the residents. My uncle was always entertained with the activities happening within the facility, something fun is always taking place. He had an event to look forward to each week. Also, the transition was made very smoothly by the leasing coordinator. She made sure everything my uncle needed to be comfortable and feel at home was made available. He especially enjoyed the meals and kitchen staff, they always made him smile with their jokes. The only complaint I have is the high turnover rate with the employees. I will recommend this facility.
---
From Quail Ridge Assisted Living
---
You'll feel at home from the very start at Quail Ridge. Friendly faces, activity-filled days and delicious home cooked meals are all a part of our comfortable lifestyle. You'll have plenty of room for cherished possessions in your spacious apartment and we'll be happy to welcome your small pet. Here at Quail Ridge, you'll find peace of mind knowing our professional staff will strive to provide the caring assistance you need while you live as independently as you like.Our well-trained staff will make your needs their first priority. When you'd like some help with everyday tasks, we'll be there, from medication reminders to assistance with bathing, dressing, and more. As a Resident of Quail Ridge you'll choose from a wide range of social and recreational activities planned by our full-time Activity Director. And should you choose, our daily fitness classes will help keep you feeling healthy and strong. You&rsquo ;ll be free to relax and enjoy life, when you come home to Quail Ridge.
What Makes Us Special
---
Worry-Free Pricing™ is an innovative, fixed-rate program offered exclusively at Quail Ridge. No buy-in, entry or endowment fees. They don't use "points" or "tiers" or "levels" to escalate fees. That's a rare find in an industry known for complex and murky
Features of Quail Ridge Assisted Living
---
Costs
Minimum Rate

$2500/month

Minimum Memory Cost

$5000/month
Room and housing options
1-bedroom apartments
2-bedroom apartments
Companion Suites

We Offer Companion Suites

Studio Apartments
Licenses
State Licenses

AL5523-5523
Location of Quail Ridge Assisted Living
---
Top Cities for Assisted Living
---
Get Cost Information
Get full access to reviews, cost information, and amenities