Brookdale Oak Park
1111 Ontario Street, Oak Park, IL, 60302
Talk to a Family Advisor: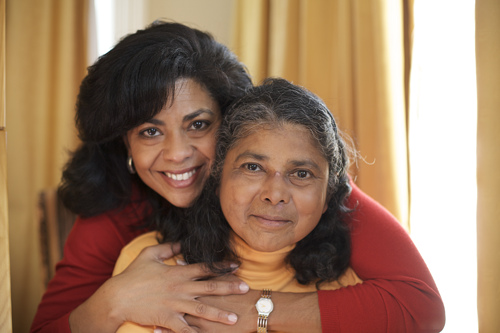 Reviews of Brookdale Oak Park
---
Stacie150255
November 07, 2016
I visited this facility
I like the fact that Brookdale Oak Park doesn't feel very clinical. It's very clean and very pretty. When we first walked in, the staff greeted us, and they were extremely lovely. They went and got the person that we were meeting. Laura -- one of the directors -- took us on a tour. She was exceptionally patient with my dad who was a little bit hard in hearing. She was very nice with him as well as with us. They were very forthcoming, very informative, and very hospitable. It was really a nice facility. I was impressed.
They were having a little symposium on Shakespeare which was nice so a little movie and a special luncheon. Their food was very good, and the upstairs restaurant had a spectacular view. They have a crafts room and a lounge room where they have board games and card games. They do movie nights and social hours. They have Monday Manhattan nights. They do a lot of things, being a smaller facility. Every time somebody leaves, they redo the whole unit. They put in new carpet, they repaint, and they clean, and the rooms are very spacious. I think they do a nice job there.
---
dialogian
May 20, 2015
I am a friend or relative of resident
Formerly known as 'Holly Court,' this active residential facility is one of the finest I've ever encountered (and I've been through many as a pastoral care provider). The family-like spirit of the place is exceptional, and residents like my parents are offered a healthy diet and active array of programs, all within walking distance of the Green Line and in the beautiful historic city of Oak Park.
---
oak park daughter
May 18, 2015
I am a friend or relative of resident
Brookdale is my mother's extended family. A wonderful home where she feels welcomed and loved. The staff is the perfect blend of professional and caring. She finds intellectual, social and creative outlets available there. Her apartment is beautiful, and she is able to get assistance with whatever is necessary. I love how I feel a family at Brookdale as well. The convenience of it being in the heart of Oak Park makes visiting easy and often. I can't begin to describe how happy my mother is to have found Brookdale and make it her home.
---
Thierry
November 17, 2014
I am a friend or relative of resident
My mother has lived at Brookdale Plaza Oak Park for nearly 6 years now, and for that same amount of time we have had one complaint and that is of housekeeping. Her apartment is truly filthy. I have literally found fecal matter present on her bathroom door. I have complaint continuously to the director of the center, and to the head of housekeeping both are always apologetic. Someone from housekeeping is sent to the apartment to give it a good cleaning, but then that is it. The sizable rent paid for an apartment includes housekeeping service. While someone does come to "clean" the apartment bi-monthly, my mother's apartment is always filthy. I have even gone as far as filing a formal complaint with Brookdale's headquarter but never has anyone responded. When I come to the USA to visit, I have taken it upon myself to thoroughly clean my mother's apartment. I try to do damage control by meeting with both the director and the head of housekeeping, and all I am ever offered is endless empty promises. This is a fact because ever year upon my visit I have the same conversation with them. If I thought I could move my mother to another living center I would, but at 92 years old such a thing could kill her. In short, the Director of this Brookdale living center has no follow through and does not uphold the mission statement set forth by the agency. I sincerely discourage anyone considering to move there.
---
Caring90178250
September 13, 2014
I visited this facility
Brookdale Plaza Oak Park is a definitely a clean facility. The people that we've dealt with were all good and knowledgeable. The unit that we saw is a one-bedroom, and it has a nice kitchen. It looks nice and bright.
---
Herb5
August 26, 2014
I visited this facility
I was impressed with Brookdale Plaza, I liked the place. I thought it was a little expensive but I spoke with residents and they liked the food and they were happy. The physical plan was very nice, it was nicely decorated and the rooms were very nice. I liked mostly everything about it. I came into contact with three people at the most and they were helpful and informative.
---
Tracy7
May 20, 2014
I visited this facility
Holly Court Terrace was close to a mall area. It was a little more than what we could afford, but the facility itself was nice. The staff was very attentive to your needs. They had studio apartments and they had larger apartments, so the room space was definitely adequate. They had a chef who prepared breakfast, lunch, and dinner. Then you also had the ability to prepare your own meals, for those who required assisted living, and then those who were not capable of preparing their own meals. They had a workout center, but they also had group activities for those who weren't able to participate in the regular workout facility. That would have been a place that I would have looked to place my aunt.
---
Caring61190350
March 27, 2014
I visited this facility
I visited Holley Court Terrace, and I thought it was a nice facility. It was comfortable like a home. The rooms were very nice. I noticed that they had a nice menu. If my mom didn't have dementia, this would be a nice facility to go to. However, it doesn't have a memory care program, and my mother needed that. The lady I dealt with was somewhat knowledgeable, though there were a few questions she couldn't answer. She told me she had heard that question before. However, if you heard that question before, you had to do research and have some answers for the next set of clients who would come in. I also thought they needed to have more staff.
---
Caring41369950
March 01, 2014
I visited this facility
Holley Court Terrace was one of the ones that I would consider. I think it was a very nice facility. I'm very familiar with it and I have been there a number of times. The location is very good. There are residents there that I know. Their facilities were very attractive and very nice. It was a very attractive building and it was nicely decorated. What I found most attractive there was the number of common rooms that they have so that one doesn't have a feeling at least being in an apartment where you're isolated from everybody.
They did have a number of events to which I had been invited. The people there were very nice. The price was attractive, too. The food was very good. They did have a restaurant and good food service. The accommodation was attractive and nice. However, the problem with all of them was that they seemed very compact.
---
Caring7323850
December 23, 2013
I am/was a resident of this facility
I've been in Holley Court Terrace for two years now. It's very solidly built and it has the potential to be a perfectly gorgeous building. I believe that everybody involve is well-meaning. Potentially, it could be extraordinary. But right now, it's not. It's horrible. We are in a lockdown because three very sick people were told by the staff to stay in their apartments, but they went into the dining room and we're now under lockdown.
I fortunately have a beautiful unit here and I'm self-sustaining. I'm spending extra money to supplement the food. The food has dropped. The CEO is well-meaning and is probably new. And I'm sure he doesn't even know this, but the staff are totally untrained in strategy, business, creating images, and getting things done. It's not that they're bad people. The executive director's door is closed, which is against Brookdale rules, and she seems to come in late and go home early and look bewildered.
At this moment, I would not recommend it. I would not ask any of my friends to come here if three sick women, who are not senile, disobeyed orders and went into the dining room. Also, there's a tremendous amount of bullying. Right now, it's very frustrating for me. I won't recommend it. Big no. But down the road, I would check again.
---
commercesd
May 09, 2012
I visited this facility
We went to check out the Holley Court Terrace assisted living facility for an acquaintance looking for his aunt.
The building was well kept and reminded us of a nicely appointed condo facility. There was lush greenery surrounding it, with seating areas. The patio areas also had barbeques where they have hosted and private parties.
The staff greeted us and agreed to show us around, despite not having an appointment. The front desk was like a hotel -- with very friendly people. There were fresh flowers in the waiting area.
The shared communal areas all had activities occurring, from reading to games and socializing. The residents appeared to be enjoying themselves.
Outings and scheduled events include casual and fine dining, cultural venues, films and theater in the community and Chicago region. They also host parties for residents at the facility which they encourage friends and family to attend.
The food choices looked nutritious and delicious, as well as the regular snacks. The restaurant provides a fine dining experience, with views of nearby Chicago's gorgeous skyline.
The living suites were all a nice size with plenty of fresh air and light. Each unit had individually controlled temperatures and very large windows. The full kitchens were really nice, as was the more than ample closet space.
In all, this is a well designed facility with caring and attentive staff, where the needs of the seniors are handled well, while providing the dignity of personal freedom.
---
---
Brookdale Oak Park provides assisted living residents with lifestyles, housing, and services in comfortable surroundings combined with exceptional amenities, programs, and care. Through Brookdale's signature Personalized Assisted Living, we customize our care offerings for the individual. This allows each resident at our community the freedom and opportunity to make choices that will ease their lifestyle transitions. Residents enjoy life with the support they need, coupled with the appropriate accommodations as their needs change.
We promise Respect for Individual Preferences by offering personalized care needs and providing an atmosphere that encourages each assisted living resident to live in health and longevity. We also offer special housing and care options for those who require assistance with the activities of daily living such as dressing, bathing and assistance with medication. We offer graduated levels of care based upon the individual need of residents, as determined by our continual assessment process. We are dedicated to enriching the lives of residents every day with signature services for those who value their freedom and independence, but desire or need services providing them with the highest level of quality, care, and value.
Features of Brookdale Oak Park
---
Room and housing options
1-bedroom apartments
2-bedroom apartments
Studio Apartments
Features
Computer Room
Garden And Patio
Resident Parking
Guest services
Guests At Mealtime
Overnight Guests
Location of Brookdale Oak Park
---
Get Cost Information
Get full access to reviews, cost information, and amenities