Mount Aloysius
5375 Tile Plant Road P.O. Box 598, New Lexington, OH, 43764
Talk to a Family Advisor: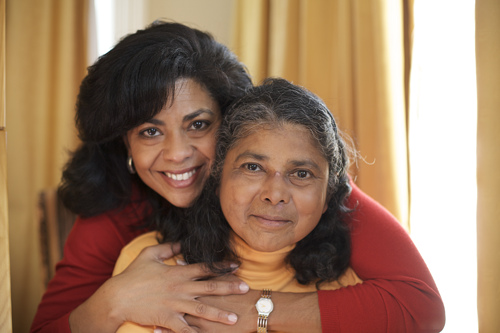 Top nearby Assisted Living Facilities
Reviews of Mount Aloysius
---
Apeacock59
December 20, 2013
I am a friend or relative of resident
We were extremely lucky to have our son admitted to this facility. He had been living in a group home that was in terrible condition and was two hours away from us. He is in a clean, safe and much closer facility now. The staff are friendly and approachable. I feel that this placement has been a blessing.
---
Mary Elizabeth
July 23, 2013
I am a friend or relative of resident
My brother has been at Mount Aloysius since they moved there from Columbus, Recently we lost our mother and a staff member; Melanie brought him up to our mother's funeral and wake. She stayed with him through the whole time making sure he had food and fluids. She also made sure he was wearing cloths that she ironed herself. My brother can't talk but Melanie knew what he wanted or needed I have been sick myself and they brought him to Columbus to visit me. The staff all seem to know what my brother likes and really care about the men at Mount Aloysius I could go on and on but I think you see why I feel blessed that my brother can be a resident of Mt Aloysius
---
lucylou1966
August 28, 2012
I visited this facility
My brother lives at this facility. I was disappointed with my last visit there. There was a specific nurse that hadn't been there very long that was no longer with the facility. Although my brother is fairly new with this place this nurse was the only person thus far that had taken any interest in his care or with the family. It was the first time since he had been at the facility that someone actually sat down with us and treated us like people. I know I sound like I'm crying but it meant a lot to my sister and I that she took an interest in our brother. Inquiring about his outing with us. Aiding in our trips away from the building because my brother isn't the easiest person to travel with, even for a day. Now upon picking him up we were left with the same cold and hasty nurses.
---
StephanieG
June 14, 2012
I visited this facility
Yes It does always smell very smoky in the whole building. I think they still smoke in the building even though it is against state law. I could be wrong on that one though. I know everyone you talk to thre smells like a stale stinky cigarette including the nurses and office staff. I used to viist my uncle there for years and now he is gotten older and is in a wheel chair. He used to be happy there not now.
---
Mikeslady
June 02, 2012
I visited this facility
My brother is mentally retarded but high functioning. His main problem is he cannot be trusted alone and my parents are too elderly to keep up with him. He didn't like Mt. Al because he said they were mean too him and the other residents beat him up. He did have various bruises and marks on him, but the staff always explained them away, he fell, another resident hit him and they stopped it. We just found too many inconsistencies in the stories and eventually found a better placement for him. He did complain of being isolated and never going anywhere while a patient there. The place had a seedy feel and they were all very guarded. Jeanann A. was my main contact and she always seemed like you were really bothering her and very impatient. The staff seemed like they were hiding something and the whole place reeked of cigarette smoke.
---
Michelle Witt
November 09, 2011
I visited this facility
I have visited this facility and they were very kind to the residents. They have a variety of programs for the residents such as; swimming in the ongrounds pool, hiking on the 100 acres, cooking classes, parties in the seperate building, and they even have church on Sundays. The residents may participate this by their own choice. The staff treats their residents fairly and work hands on with assisting. I did notice that the staff seemed to personally be treated a bit unfairly. By observation, their supervisors acted as though they did not take the staff seriously. One supervisor made a few rude comments to staff.All in all the residents are treated wonderfully and do not seem to be short on interactions and activities.
---
---
Mount Aloysius is an Intermediate Care Facility dedicated to providing services and support for adult males with mental retardation or other developmental disabilities. Founded in 1954, Mount Aloysius is operated by a volunteer Board of Directors, and is licensed and certified by the Ohio Department of Health. The current facility opened in the Fall of 1987. Located on more than 100 scenic acres in southeastern Ohio, our residents experience a home away from home with the Mount Aloysius Family.

The Mount Aloysius Family consists of approximately 140 employees and 80 residents. Five departments, including Administrative, Dietary, Environmental, Medical and Program Services, are led by members of the Management Team. The Management Team consists of the Administrator, Director of Nursing, Environmental Services Director, Food Services Supervisor, Human Resource Manager, and the Program Director. This Team combines for over 75 years of experience in the field of mental retardation and developmental disabilities - all of these years spent at MOUNT ALOYSIUS!
Location of Mount Aloysius
---
Request Info
Get full access to reviews, cost information, and amenities