Morningside of Belmont
1710 Magnolia Boulevard, Nashville, TN, 37212
Talk to a Family Advisor: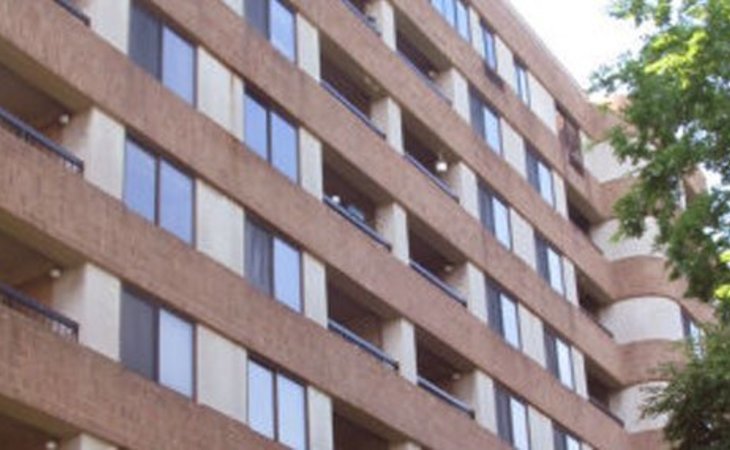 Reviews of Morningside of Belmont
---
Debra305777
March 07, 2017
I am a friend or relative of a current/past resident
My mom is in Morningside of Belmont. Everybody is really friendly. The place is nice and clean. She likes to play bingo. They sometimes have people that come in and sing. I think the people there have been great. They include three meals a day. If my mom needs something, they are very accommodating. They have somebody that comes everyday to empty her basket in the apartment. They have somebody that washes her clothes once a week. They have someone that comes once a week to clean the apartment. They have transportation to doctor's appointments. They take trips to places if you want to take a ride or to the groceries if you need to.
---
Julie+BuddyMiller
January 17, 2017
I am a friend or relative of a current/past resident
My mother moved to Mornigside of Belmont six months ago. She was spending far too much time alone, and we were professionally counseled that she needed socialization. We were all apprehensive at first, but now she says "this really feels like home, I'm so glad to be here". Nothing thrills our hearts more.
The staff is wonderful... friendly, attentive and kind.
My mother in law was a good cook and really enjoys the meals… there is always much to choose from on the menu. We enjoy the food too.
The activity calendar is full of good stuff, art, creative writing, exercise, book club, outings to restaurants & shopping, and plenty of music activities from Nashville artists, Belmont University students and resident sing-a-longs.
Belmont University campus borders Mornigside's parking lot and is a beautiful walk through rose gardens, fountains, and another peaceful environment.
Julie and Buddy Miller
---
DeniseinFlorida
September 11, 2016
I am a friend or relative of a resident
I visited my uncle in Morningside last July. We had lunch with them, and the food was good. The people were very nice there. He had a good size room even for two people, and it was clean. The staff address them by name and knew their preferences.
---
Billie5
March 23, 2016
I visited this facility
The environment at Morningside of Belmont was great. The staff treated me very well during the visit. The rooms were small but well kept. The residents looked very happy. I had a great lunch there. They offer three meals a day, and everybody seemed fat and happy.
---
Caring73845050
September 25, 2014
I am a friend or relative of a resident
Basically, we have been pleased with Morningside of Belmont. My mother has been living there for almost three years. Sometimes they are understaffed. The good thing is the aide that helps my mother daily is fantastic, cordial, and helpful in every way. They have the most cheerful staff I have seen in the area. Their LPN is around 24/7. Aside from that, I think their food is above average for institutional food. They also have a wide range of activities. Mostly, they have music, games, book studies, and bible studies. They usually invite the family on holidays and parties.
---
Arl52
January 13, 2014
I am a friend or relative of resident
I looked at a bunch of facilities around Nashville for my dad last year. I chose Morningside because it was priced very competetively for the quality of service they offer. Not all facilities have receptionists at the desk 24/7. They do - and they're friendly, kind and helpful and seem to know all of the residents' names. There's also a nurse there at all times. I like that people congregate or sit and read in the lobby. It keeps things lively. There are lots of activities, entertainment and special events going on for those who are able or want to participate. My dad is 93 and very hard of hearing, so he doesn't. But, he loves to see the staff's smiling faces and to go down for his meals. The caregivers are helpful and kind. When I have a question or concern, the staff and administration always addresses it. I feel that my needs are valued, as well as my dad's. And for those of you who are caregivers, that's so precious. My dad's apt. is a perfect size. It was freshly painted and clean when he moved in and the handymen helped me to customize it. They even replaced the tub with a walk-in shower. I'm so happy that i made this choice for my precious dad.
---
Teresa Proctor
January 13, 2014
I am a friend or relative of resident
Almost a year ago, my parents moved to Morningside. Sadly and to our surprise, my mother died within two weeks. From top to bottom, the staff helped us through what could have been a terrible transition. their concern for us has been very special, and I would recommend their care. Within minutes of Vanderbilt and Baptist/St. Thomas Hospitals, the location is excellent. Physical therapy is in house, and a nurse is on site 24/7. Belmont University is next door, and the Program Director has developed a nice relationship with this neighbor. Transportation and outings are provided and encompass many activities. If you're familiar with the total person concept, that is their goal. All of this has helped to make our transition a smoothe one, despite the loss of my mother. To be able to praise a facility during such a tough time, speaks to its quality.
---
Baupchurch
January 09, 2014
I am a friend or relative of resident
Our family visited many assisted living facilities before choosing Morningside of Belmont for our Dad. He has been there almost 2 years now and is thriving. He, and we, are pleased with the facility and especially the caring staff. He enjoys the food as is very busy with the many activities offered. He loves being in the lobby visiting with other residents. We would recommend this facility without any hesitation.
---
eddie4817
January 03, 2014
I am a friend or relative of resident
My mother has been at Morningside for 18 months. I could not be more pleased with the care that she is receiving. Whether it is the caregivers, the dining room services, or the nursing services, there is nothing that I would want to change. I have recommended the facilities to several people, and will continue to do so.
---
comforting04
December 31, 2013
I am a friend or relative of a resident
We have no problem at Morningside of Belmont. They room is clean, adequate, and with good air-conditioning. The ladies are very nice. The food is not great, but it's acceptable. The experience has been fine.
---
rbradely
October 13, 2013
I am a friend or relative of resident
We visted this facility last month looking for a place for my grandmother. And had heard good things about there reputation so we thought we would look around. No here we are 32 days later and absoulty love it. My grandmother has meet some interesting people and love the staff. I could not recommend any other place. Morningside has been a breath of fresh air for me and grandmother.
---
Barbara70104650
September 10, 2013
I visited this facility
Morningside was a very nice assisted living place and I would have chosen that but unfortunately, we needed more of an independent living. The location was also good and close to my home. The rooms were nice and of different sizes depending on your capacity to pay. They have wonderful activities and it was more medically oriented. The food is good.
---
David31
July 30, 2013
I visited this facility
Morningside is a very nice and well kept facility. It is located in a very good location. They got good activities. My mom thought the place is too good for her. The facility is good. We spoke to a number of people in charge and they are very accommodating. They were very interested in helping me in any ways. They offer many services. I would recommend this facility.
---
caring0002
June 26, 2013
I visited this facility
The people at Morningside were nice and very helpful. The place was fine. It was great. I went into one room and it was very clean. The room itself has enough space. The area where residents were sitting was not large, but it was adequate for everybody. One downside with the facility is that they would get more costly because they would charge people based on each thing that they need.
---
cooneye2002
June 19, 2013
I am a friend or relative of resident
I visit a friend at Morningside of Belmont. Over the past year or so I have seen it decline. I see residents needing assistance and no on seems to care. I eat there on occasions and I have seen a dramatic change there. It seems there is a lot of employee turnover. I see new employees and next time they are gone. You rarely see management. I could not tell you who is in charge. I would tell a looker to look somewhere else.
---
vfuller
March 08, 2013
I visited this facility
I moved my aunt into the this facility about 3 months and it has been a God send for our family. She always has thing to do and the are very involved with her care. I can not begin to say how impressed we are with this facility. I would defiantly recommend Morningside :)
---
Mary F1
February 11, 2013
I visited this facility
Morningside of Belmont is a fairly nice facility. But it's very crowded. People are running down the lobby a lot. It looks like everybody's down the lobby in their wheelchairs and reading. There's just too many people for the space in the facility, and it was more crowded than a college dorm. So that was a turn off. The nice thing about them is that they are located in a good area.
---
srn1953
July 23, 2012
I visited this facility
I visited Morningside of Belmont to perform for the residents and I was pleasantly surprised at the beauty of the facility and the amount of activities that are available. They offer both independent living and assisted living residences, depending on the type of care that is needed. This facility is located in the heart of Hillsboro Village, which is a great area of Nashville. The building itself is very attractive, and the food is great. It seems to be designed for people who wish to stay active as long as possible, there is an exercise room as well as many scheduled activities. The residents seem quite content with the service and the level of assistance is customizable. There are several different floor plans available, some are perfect for couples while others are designed for single living. I was very impressed with Morningside of Belmont in Nashville, it looks like an ideal place to live.
---
Cassie2
June 02, 2012
I visited this facility
Personally, I felt that the facility was run very well and took the opinions of those living there very seriously. When I first came up to the building there were chairs to sit all around outside. On the inside there was a lounge area and a backyard to sit around also. They had a room for "parties" which they try to do at least once a month, such as a "luah". The faculty seemed to be very caring and know everyones names. I thought that this was a nice personal touch. When some of the people living there wanted to go for walks, they would set up a time with a faculty member and go with. I think that this is extremely helpful because elderly should always be moving. The rooms were of good size and seemed to have everything they needed. They could even be slightly decorated to make them feel more "homey". The people living at the facility seemed to enjoy it as well and always had a smile on their faces.
---
Eileen1
May 12, 2012
I visited this facility
It's a very clean place. The earliest age and up can basically have their own room. They don't have to share with anyone. All meals and snacks are included which is very nice.
---
Judith1972
September 29, 2011
I am a friend or relative of a resident
My mother went to live at Morningside of Belmont about a year ago. I know many seniors resist going into an assisted living facility, but my mother was excited because she knew she would meet new people but still be independent. Since she moved in here, she is a different person. We joke that she has more of a social life than her kids! The facility has a great exercise program, and the food at the restaurant is really delicious. We also love that Belmont College is so close. My daughter attends school there, so it is easy for her to swing by and pick my mom up or visit with her. The caregivers are friendly and helpful, but they have never made mom feel like she couldn't do something on her own. She has diabetes, and they make sure she takes her insulin shots as she is supposed to. Overall, we couldn't be more happy with the quality of care she has received here. I would highly recommend Morningside of Belmont.
---
From Morningside of Belmont
---
Morningside of Belmont offers compassionate senior care in Nashville, TN. We strive to create a home-like atmosphere where you and your loved ones can feel secure. Our warm, well-trained staff works closely with our residents to provide the utmost care and comfort. As part of the Five Star corporation, you can be sure that everyone at Morningside of Belmont shares the Five Star Values, and is committed to a high level of caring in all that they do. Please schedule a visit to see why we are the first choice in senior care in Nashville, TN.
Features of Morningside of Belmont
---
Costs
Minimum rate:

$2600/month
Location of Morningside of Belmont
---
Get Cost Information
Get full access to reviews, cost information, and amenities