Aston Gardens at Pelican Marsh
Claim 4800 Aston Gardens Way, Naples, FL, 34109
Caring.com Listing
Talk to a Family Advisor: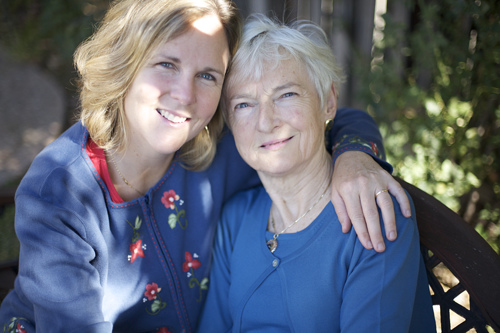 Top nearby Assisted Living Facilities
Reviews of Aston Gardens at Pelican Marsh
---
Christine256816
March 31, 2017
I visited this facility
Aston Gardens at Pelican Marsh was campus-style and very nice. They were very helpful. They had a bus that brought people to Wal-Mart or doctors' appointments. I excluded it because the size of the place was too big. They do crafts. They had dinner and offered a second meal. The hallways in the common areas leading to the facility seemed older than the unit themselves.
---
Karen550576
September 30, 2016
I am a friend or relative of a current/past resident
Aston Gardens at Pelican Marsh is a very good place. The room is great. Mom has been there for a couple of months, and she is happy. The place is not too large, so there's more individualized attention. They have tea parties, Hawaiian themed parties, church services, bingo, and trips. They have a putting green and a pool.
---
drjjoe
July 21, 2016
I am/was a resident of this facility
We are new residents (4 weeks tomorrow) and our initial impression was not positive. On our first day in the apartment we found 4 problems which should have been found on a careful "walkthrough" by staff. It has taken almost 4 weeks to correct them. We have received no verbal introduction to the community . We were handed a manual to read.. The reception we have received from other residents has been great. The food is much better than we would have expected. At this point, despite the initial negative experiences, we are happy to be in Aston Gardens at Pelican Marsh.
---
Robert431580
July 07, 2016
I am/was a resident of this facility
I am very happy here at Aston Gardens, and I've been living here for four years. I am happy with my room, the food, and the activities. I'm happy with the helpful staff. I moved here without seeing the place, but after I got here, I'm very pleased with it.
---
Louis13
December 28, 2015
I visited this facility
Aston Gardens is a nice facility, but they didn't have an apartment available, only a studio, and that was unacceptable because I needed more space. The rooms were nice, though. The residents looked happy. They have the lowest turnover of the three I went to.
---
Phyllis116696150
December 10, 2015
I visited this facility
We liked Aston Gardens a lot. The rooms were quite large and had two bathroom, which was the thing that I was really interested in. Some rooms were bigger than others and had different layouts, so everything in them was a little different and didn't get really monotonous with everybody living in the same house. The place was awfully nice.
---
Anonymous113180250
November 22, 2015
I am a friend or relative of a resident
My mother is at Aston Gardens at Pelican Marsh and, so far, everything has been excellent. The staff is phenomenal and provide excellent care. The place is clean and home-like. They have all kinds of social activities. Each day, there is a calendar with various functions from religious services, card games, bingo, and lectures. They do trips and have big holiday parties with families included. It truly feels like a home. There is nothing bad that I can say about it because everything is perfect.
---
Caring112599250
August 31, 2015
I visited this facility
The lady we met at Aston Gardens at Pelican Marsh was a wonderful person. She explained the facility to us thoroughly. Their apartments were very nice. The dining area was very nice as well.
---
not-here
August 22, 2015
I am/was a resident of this facility
They are big on promises and very small on follow through. You may well be lied to. The food is just horrid. Often just can not stomach it. Complaining just gets you labeled a "troublemaker". Covered parking exists but it is so filthy and bug infested that it is disgusting just to get to your car - and it costs extra for filthy covered parking. We have lived here for about two years and we are looking for other quarters. Move here and you will be sorry. Strongly suggest you look elsewhere!
---
Anonymous107415650
June 08, 2015
I visited this facility
I thought Aston Gardens was very nice. It had flowers all around it. I had seen their apartments. They were not huge, but they were nice. They also had a lot of activities. The food was very good.
---
Caring105356550
April 23, 2015
I visited this facility
Aston Gardens at Pelican Marsh best suited my parent's needs. During my visit, the staff was great and very friendly. We dealt with the lady at the reception desk, and she was knowledgeable. We saw a one-bedroom, and it was fine.
---
Jackie38
April 13, 2015
I visited this facility
We got to tour at Aston Gardens at Pelican Marsh, and we were just impressed with everything we saw. Everyone was very nice. Their dining area was beautiful. They have a country club look about it. The menu looked also really nice and had lots of selections.
---
Caring101828150
February 11, 2015
I visited this facility
I really liked Aston Gardens at Pelican Marsh, but they didn't have a place for my mother. They had a lot of activities and a lot of outings. I liked the rooms, and the dining area was big. The people were nice. We did have a meal there, and it was wonderful. It was a little bit bigger than where she is now. We kind of wanted to keep her in a smaller place just because she has trouble with her memory.
---
Caring101586450
January 22, 2015
I visited this facility
I visited Aston Gardens. The staff was very professional. I've checked out an apartment, and it was very adequate. I did try their food, and it was very good. They have movies and speakers. What impressed me about this place was the general overall appearance.
---
Caring81540650
November 18, 2014
I visited this facility
I did visit Aston Gardens at Pelican Marsh because I have friends there. I didn't know they had to go on a golf cart to go to lunch or dinner. My friend is 91 years old, and I was like, "how could they do that," but she didn't stay there that long. Their food was wonderful.
---
Coral1
November 11, 2014
I am a friend or relative of a resident
My parents stayed at Aston Gardens before. The place was huge and fabulous, and the rooms were gorgeous. I only moved my mom because they didn't have memory care available at the time. She was there for two and a half years. They were independent, and then they were assisted. My dad passed away, and I wanted a smaller apartment because they had a huge 2-bedroom apartment. I moved mom to a studio. However, she had wandered out of the building, and they locked it down. The reason she wandered out at 1:30 in the morning was that she was trying to find her independent living apartment. They said I needed to get her a night sitter. So, I moved her.
The set up was beautiful, but I wish their memory care was larger. I just wish the activities director would come and get the people for activities because people forget. They gave them a calendar, but a lot of people forget to go to the activities, and the activities were great there. They had music every week, and they had a guy that would come in and do music. They also had bingo, puzzles, and crafts. The staff there was fabulous. They were top-notch. The chef came over from the Ritz Carlton, and they had lobster every Saturday night. It was not inexpensive, but it was well worth it. It was a great place, and I would highly recommend it, but they had a huge waiting list. It was one of a few places I saw for the decent price that had a two-bedroom apartment with a great room and assisted living. You just do not find that. That was amazing, and it was lovely.
---
Caring88082050
October 22, 2014
I visited this facility
We went to Aston Gardens. It's massive, and it seems that there are 2 buildings, one for the assisted living and then a separate unit for memory care and in the middle is the entertainment part -- the lobby -- where they would gather for activities like happy hour and all those things. The main lobby was quite impressive, but the room areas weren't so impressive. The door of the room locks you in the bathroom. It had very narrow hallways -- almost like a dorm or a nursing home.
They didn't serve us food, but they had little packets of cookies to give us. The person introducing was very capable and gave us a lot of information. The staff who gave us the tour was very gracious. It was active, and they have things that I -- as a community person -- could attend: lectures and things that I never knew or heard about. I had a sense of a very well balanced presentation of activities.
---
Caring2103
August 13, 2014
I visited this facility
I have a friend who lives at Aston Gardens at Pelican Marsh. She has been there for six years and she is very, very happy. I have visited there several times and spoken to Peggy. I am very impressed with everything that I have seen there. They have been very cooperative and she keeps in touch with me as far as when she thinks I will be able to get in there. I looked in a couple of the rooms where they had the art room and I noticed there was a puzzle in one of the rooms that people were working on, but nobody was in the room at that time. I was impressed with the library. At the assisted living area, I know that nobody could get out without somebody observing them. As far as the independent living area, there was certainly no drive through there. You come in and there is a gate. During the day the gate is open so you can come in, but I'm unsure about in the evening.
---
Thomas29
January 31, 2014
I visited this facility
At Aston Gardens at Pelican Marsh, everybody was nice. It was a very nice and pleasant visit. The staff was wonderful. It was a good experience. About cleanliness, I didn't notice anything dirty. The rooms were nice but they were small for me. The food was wonderful; however, they would only provide two meals. The breakfast was like what they do in a hotel with little cornflakes and pancakes and maybe scrambled eggs. The other facility I visited would provide more food.
---
Marlene5
July 31, 2013
I visited this facility
The amenities at Aston Gardens at Pelican Marsh were really great. It was beautiful. It was located nicely from where my other family was living. It had a shaded path to walk through. The independent living was separate from the assisted living. It had pools. The people working there were great. You could push a button on your unit and someone would come to you. It had a great program. They had spacious and nicely designed rooms. They had a great dining room. I could afford it and I would recommend it to others.
---
Cliff2
June 07, 2013
I visited this facility
I visited Ashton Gardens and I liked the campus-style atmosphere. The food and the dining room was very nice. I liked that they have a lounge where you can drink and mingle. They also have assisted living, if you need to transition you can go there.
---
Zeke W.
November 21, 2012
I am a friend or relative of a resident
Overall very pleasant, good amenities, including shuttle services and walking paths. Staff evinced a notable security and safety interest in well-being of residents, even exceedingly difficult ones. Food seemed bland cafeteria level but with fancy and interesting sounding names. I think this was deliberate tuning/marketing to simultaneously engage and comfort the residents, rather at the expense of visitors such as myself. Plant physical maintenance/repair seemed good, although not as adept as I might have expected from construction workers elsewhere. Appearance maintenance and gardening was excellent as seemed housekeeping and sanitation. Medical care and supervision in the higher care area also was excellent, despite EXTREME provocation. Management's interest in the facility and its overall upkeep was very good in my estimate.
---
About Aston Gardens at Pelican Marsh
---
Aston Gardens at Pelican Marsh is an assisted living facility in Naples, FL that offers residents independent living options and daily support services. Contact Aston Gardens at Pelican Marsh for more details on housing, services, and rates.
Features of Aston Gardens at Pelican Marsh
---
Features
Resident Parking
Security Gate
Health services
Nurse On Staff

Available During Business Hours
Location of Aston Gardens at Pelican Marsh
---
Request Info
Get full access to reviews, cost information, and amenities