Brandywine Living at Moorestown Estates
Claim 1205 N. Church Street, Moorestown, NJ, 08057
Caring.com Listing
Talk to a Family Advisor: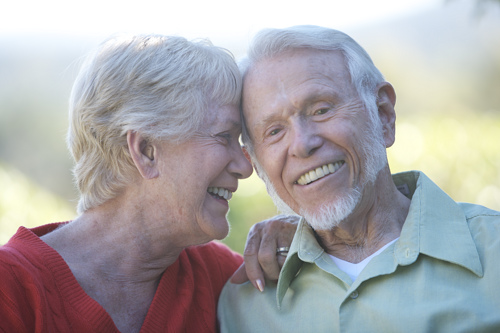 Top nearby Assisted Living Facilities
Reviews of Brandywine Living at Moorestown Estates
---
Rick C
December 14, 2016
I am a friend or relative of a current/past resident
The entire staff at Brandywine is a 12 on a scale of 1-10.It was an extraordinary outpouring of caring and affection for another human being that we have never seen before. It was not only directed to our mother/mother in-law, but to all of the residents. Both of us have witnessed this in Assisted Living, Skills, and Reflections. How do you have one hundred percent of your staff come to work everyday with a positive attitude and a smile on their face? We know that people have had bad days when they come to work but, the staff at Brandywine never displayed anything but love. One new hire after another had proven to be an outstanding choice. We marveled at your vetting practice, for new employees, for a number of years. We finally found the answer. We saw your employment ad. It ended with, Only Angels Need Apply. One new hire after another had proven to be an outstanding choice. We marveled at your vetting practice, for new employees, for a number of years. We finally found the answer. We saw your employment ad. It ended with, Only Angels Need Apply.
---
Michael105959350
February 11, 2015
I visited this facility
The staff at Brandywine is extremely informative and very professional. They are very helpful, and I couldn't say anything bad about any of the staff. From the people that actually were in the hallway that was cleaning, to the aide that would come into the room, up to the staff that did the laundry, it was really good. It was a good experience. The rooms are very adequate. My parents were in there for a couple of weeks just doing a trial. I thought the room that they had was really nice. They had what looked like a courtyard area. There was a lot of sun coming in, so it was bright. You could pull down a dark shade if you wanted to make the room dark. It was like a very over-sized room that you could convert to your bedroom and your living quarters. They have a small kitchenette and a separate bathroom. They tried the food for two weeks, and I ate there a couple of times too. It was very good and very satisfying. Each day has a different menu in addition to a menu that was the same each day. One side of the menu would be stationary, and the other side changed every day. So it is really a good variety. They had all kinds of activities like cards and bingo. They had different card games like poker and pinochle. They have plenty of activities, but my parents didn't participate in them.
---
Cathy M.
September 13, 2014
I am a friend or relative of resident
When I visited my mom in her home on March 6 of this year, she was still in her mismatched PJs and couldn't tell me when she last ate or took her pills. Although we had a visiting aide, Mom needed more help. That day, I put Mom in my car and drove her two hours to South Jersey so she could live in assisted living near me. Brandywine allowed my mom to stay for a several days (weeks) on a trial basis. Mom agreed, with the promise of some physical therapy for her aching legs. My mom has lived at Brandywine for the past six months. She has flourished there under the expert care of the staff and management. I cannot put into words how the loving and dedicated care of ALL staff members has impressed our entire family. Their commitment has given our family peace of mind and, Mom a happy smile on her face. We feel secure in knowing she eats her meals and her meds are supervised. Mom participates in the activities, has many friends and has a lovely, comfortable room. We are grateful every day for the gift of Brandywine.
---
dianepl
August 16, 2014
I visited this facility
Have found Brandywine in Moorestown to be warm and inviting. Our saga started 2 months ago when my father fell and my mother was unable to live on her own. Jenn the director of community relations was fantastic in getting mom settled in while we worried and visited dad at Upenn. He is now in rehab at branywine and the staff couldn't be nicer in getting them together for activities and meals around his rehab schedule. Now we are now finalize their move in together in a one bedroom. Again many thanks to Jenn and the rest of the staff at Brandywine in Moorestown.
---
S Carol
August 16, 2014
I visited this facility
I first visited the facility in April when my 92 year old mother needed rebab care after a fall. Jen, Director of Community Relations, shoed us the facility without an appointment and was upbeat and friendly. She answered our questions respectfully and fully. When Mom completed rehab, she was not ready to live independently and she entered Brandywine's Respite Care. She was not happy. However, once she transitioned to Respite Care, she soon agreed this was " her new home". She has since bevome part of Brandywine's Assisted Living Community. I have more than 44 yeats of healthcare experience and I evaluate care by some very clear parameters. I cannot say enough good things about the delivery of care at Brandywine. All of the personnel are caring and compassionate in how they care for the residents. The environment is lovely and home-like. Mother, who is not a "joiner" has already joined the choir and is very happy and contented. After such a traumatic event, her fall, it is a wonderful thing for uor family to see uor mother happy and flourishing. That is what all of the Brandywine staff have given us.
---
Peggy C
August 14, 2014
I am a friend or relative of resident
My 92-year-old mother was not ready for living independently after her rehab at Brandywine. Jen, the director of community relations, let my sisters and I know about the availability of 30-day respite care. Mother would move downstairs to her own apartment and would receive necessary assistance. Mother was not at all happy -- until we took her down to see her apartment. Almost immediately she decided she wanted to stay at Brandywine permanently. We have since moved her own furniture in, and she is beyond happy. She still has her independence in a very loving and supportive environment. Staff and other residents are very friendly and welcoming. Mother goes to the dining room for her three meals which gives her an opportunity for socialization -- so retching missing at her former residence. She even joined the choir, shocking all of us! We are grateful for the guidance and support we received from Jen and the rest of the staff. Making the decision for my mother to move to assisted living was made much easier by the incredible support we received. Mother could not be happier!
---
alice19
March 20, 2014
I visited this facility
Brandywine is an assisted living, but you can live independently. My husband was there for rehab on the second floor. It's a very nice and clean place, the people seemed to be alright there. You pay by the day, and there are 3 meals. But it just didn't seem to appeal to me that much. They only have one bedroom apartments with no kitchen. There's only a tiny refrigerator and you can't have a microwave. The rooms are smaller, and they don't have walk-in closets. Your closet space is very small. If they were feeding everybody with the food they served my husband, I wasn't impressed.
---
lovemyparents!
March 04, 2014
I am a friend or relative of resident
My friend lives at Brandywine in the Reflections area for dementia. The price is astronomical!! The building is beautiful but the care is lacking. They do have activities like bingo, movies, music etc. for the residents which is nice. And the patients are able to walk around in the locked down area. There are not enough aids to handle the care needed. There have been times that I have had to change my friend myself because there were no aids around. My friend has never had a UTI until moving to this facility. Laundry is supposed to be done separately and although clearly marked my friend's clothing and belongings have gone missing and are in other patient's closets. I found other patient's clothing and underwear in her drawers and closets. The bathrooms are filthy and not cleaned daily. I have had to ask someone to clean her bathroom. Complaints have been made but nothing has changed. New management is needed here.
---
Caring2406
August 20, 2013
I visited this facility
Brandywine was okay. I visited this facility and it looked like a hotel. There were a couple of floors and it was alright. However, inside was like a hospital setting. They have all kinds of people there in their wheelchairs and all that. It was very cold and very depressing to me. That is what I felt about this place. Unless you go there young and participate in all the activities not like you just go there to die and I don't really like that kind of atmosphere. It was also expensive.
---
Shirley22
July 10, 2013
I visited this facility
Brandywine has both assisted living and independent living. You have an impression of a hotel room when you walk in to the rooms. The staff was very friendly and the rooms were spacious.
---
gertrude1
July 28, 2012
I am a friend or relative of a resident
I won't go too in depth about the smell that seems to be present at all assisted living facilities, but it was definitely present. The staff all seemed very knowledgeable and friendly towards us. The grounds were clearly closely attended to and had a variety of gardens and floral beds. We toured all the various grounds and facilities that were available to us, including my grandfather's potential room. I was impressed to see the other residents seeming so private, and not coming up to pinch my little sister's cheeks as I had previously feared. The residents were quiet and respectful, and for the most part, seemed content to carry on their own business. There were snacks always available, a feature they were keen to make known to us. This was a facility designed with the comfort and health of its residents in mind, and I was glad to see this. There was even a movie theater!
---
Brown1
January 21, 2012
I visited this facility
I am a student at my county college. To meetMy graduation requirements I had to go to an assisted living facilityAnd shadow someone. I chose the registered dietitian, and I followed her throughout the day. At first glance, this facility is beautiful. It is large and homey. The staff are very welcoming, and know each resident on a personal level. Walking down the hallways, I noticed a lot of employees stopping and talking to the residents saying "how are you?" "you look really good today!", or"you're making a lot of progress!". It was great following the woman around seeing the interaction with the residents, seeing how well they were eating,And helping out at any chance they can get. I would recommend this place because of their overall rapport with the people, and they have great activities for every day!
---
About Brandywine Living at Moorestown Estates
---
Brandywine Living at Moorestown Estates is an assisted living facility in Moorestown, NJ that offers residents independent living options and daily support services. Contact Brandywine Living at Moorestown Estates for more details on housing, services, and rates.
Location of Brandywine Living at Moorestown Estates
---
Request Info
Get full access to reviews, cost information, and amenities