Genesis Senior Care
14552 FM 2854, Montgomery, TX, 77316
Talk to a Family Advisor: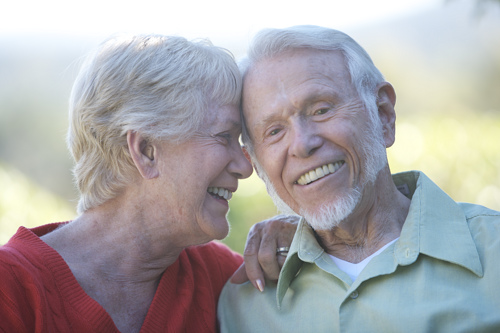 Top nearby Assisted Living Facilities
Reviews of Genesis Senior Care
---
Jeanne407044
May 25, 2016
I visited this facility
I walked in unannounced at Genesis and felt good vibes from it. It was spotless, smelled great, and everything looked fresh, new, and up to date. They only had eight residents. The woman who met me was very personable and very inviting. There's a big living room with overstuffed leather couches, where you could pull your whole family together and watch TV, and the rooms were really nice. The grounds were really pretty, but the only thing would be transportation to and from the doctor, and they didn't provide that. Also, the residents were a little more worse off than my dad.
---
genesis78
August 26, 2015
Other
My siblings & I were looking for an assisted living home for our Mother, who has Alzheimer's Disease. I called Genesis Senior Care in Montgomery, TX., introduced myself, let the man on the other end of the phone know why I was calling & that I had some questions to ask. For the next 30 minutes and prior to my first question, Robert "sold his facility" to me. Once I was finally able to move on to my questions, I ask about his background in this field. He proceeded to tell me he was from another state & had owned multiple assisted living facilities there but decided to sell them & move to TX. after visiting his daughter & seeing her beautiful property. When I finally was able to ask additional questions, I thought he seemed agitated. My questions, were pertinent to our family in making a decision as to where & whom we would be allowing to take care of our precious Mother. Questions like, How many residents do you currently have? What is the ratio of workers to residents? Do you have an LVN or RN on staff? Have you ever had a complaint filed against you with DADS? I must have ask the wrong question when I ask, How many workers are with the residents at night? Because of his tone & volume, it was obvious Robert had lost his temper. He spoke really, really loud, angrily & rudely ask me, Why do you want to know that? What are you doing opening your own business or looking for a place for your mother to stay? I replied, looking for a place for our Mother to live & I think that is important to know. To his credit, as I was ending the conversation, Robert almost apologized when he said, if that sounded rude, well I just don't know why you would need to know that. I had asked other assisted living places the same questions & not one of them were agitated, rude or angry about it. They actually encouraged me to ask as many questions as I wanted & said to call back or come by if I needed more information or had more questions. Prior to writing this review, I called Genesis Senior Care, I to verify I had the correct place & correct name of the person I had previously spoken to. If I was ever in doubt about having called the incorrect place, that doubt was immediately removed by the unwelcoming voice on the other end of the phone. I said hello & ask, "Who am I speaking with?" He wanted to know why I wanted to know. Within seconds into the phone call, I felt like I was being verbally abused. I said, I would like to know if you have anyone there by the name of, such and such. He said like a resident or what? I said an employee & it went downhill from there. As I was ending the call, I could still hear Robert ranting on & on. Sadly & much to my dismay, the owner portrayed on the Genesis Senior Care website, is not reflected by the owner I spoke to twice on the phone although they are one and the same. Finally, enduring rudeness & verbal abuse should be enough but if not, I found the prices at Genesis Senior Care to be higher than many other places. Fortunately, there are other choices for friendly, respectful & caring assisted living communities. Do your homework, ask questions, check the department of aging and disabilities website for complaints filed against a community you are looking at for you loved one. You are their voice!
---
Christyburkey
March 04, 2015
I visited this facility
They have taken WONDERFUL care of my dad. Robert is kind and gentle with him - even taking him on errands with him to get him out and about. Best place ever!
---
brit1994
September 21, 2014
I visited this facility
I was not impressed with Management. I heard racial comments and disrespectfulness towards their employee's during my visit of the facility.
---
Careview
June 23, 2011
Other
Genesis Senior Care is a family owned and operated assisted living facility located on Hwy 2854 in Montgomery, Texas. The spacious facility sits on 7 acres of land and offers a country lifestyle while only being a 15 minute drive into Conroe or 25 minutes to the Woodlands.
I consider Genesis Senior Care to be a "model" for other other assisted living facilities. It is spacious, clean, beautifully furnished providing all of today's modern applicances and conveniences to their residents. At this home, the highest quality of care is provided to the senior residents and Caregivers are required to adhere to industry standard pre-set guidelines regarding everything from meal planning and preparation to laundry, to attention to personal needs, hygiene and grooming of every resident. Thoughtful planning and implementation of every detail is a daily norm.
---
---
Genesis Senior Care is owned and operated by Robert and Lorena Stone. Our motivation comes from The Lord Jesus who said ... "Do unto others as you would have them do to you." Luke 6:31

That's why, in setting up the home, we wanted it to be comfortable. We have provided simple things, like spacious bedrooms, ceiling fans, and televisions. Every chair is an armchair and bathrooms are equipped with large roll in showers that have grab bars where necessary.

Our 13 years of helping seniors with various age-related conditions and diseases have given us the experience needed to help your loved one. We choose to be compassionate, positive minded, and caring. Our job is to make your loved one feel safe, secure, and well cared for.
Location of Genesis Senior Care
---
Request Info
Get full access to reviews, cost information, and amenities