Sunrise of Metairie
3732 West Esplanade Ave., Metairie, LA, 70002
Talk to a Family Advisor: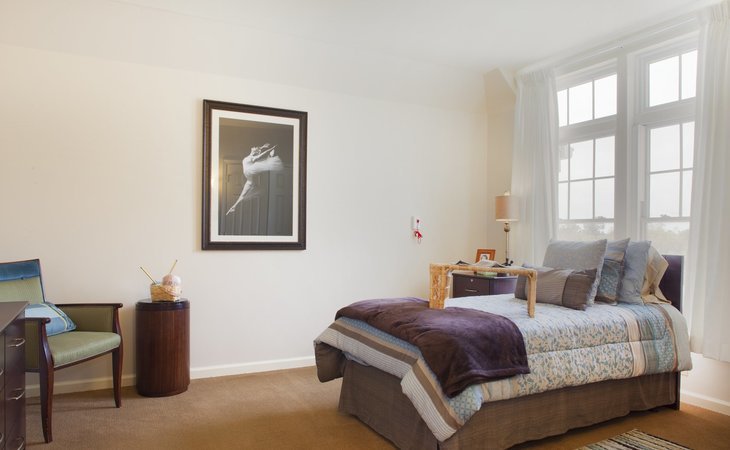 Reviews of Sunrise of Metairie
---
Monica2999
January 18, 2017
I am a friend or relative of a current/past resident
Sunrise is very short staff and the Directors don't help out at all and they don't want to hire
---
AN271737
December 13, 2016
I visited this facility
Sunrise of Metairie was excellent. It has the memory care there, and it is a newer community. The staff attended to us very nicely. They have apartments. My in-laws were for different levels of care, but at this point they could both be assisted living. Sunrise of Metairie has a front porch patio. They had a place for activities that they took us into, but nothing was going at the moment, and they had a lot of social areas. They told us about activities, but we weren't there during any activities.
---
Liam730358
November 21, 2016
I visited this facility
Sunrise of Metairie was conveniently located to where I lived, but there were too many people in wheelchairs and walkers. My aunt's still too high functioning, and it made her very depressed. It was a fine place, but it was little or a tiny place. There wasn't much going on there. People were just sitting around. It was a beautiful building, and they had bingo, but there was not enough going on. It was more of a nursing home.
Provider Response
We are sorry to hear about your experience at our community. We take your comments very seriously and would like to speak with you further. Please email information (at) sunriseseniorliving (dot) com with your contact information so that we can reach out to you. Thank you, The Sunrise Team
---
Anne864483
September 13, 2016
I visited this facility
Sunrise of Metairie was very nice. It was very upscale, expensively decorated, and they have lots of staff. If someone is particular about their surroundings, this is definitely the place to go. It was also more expensive than the other ones. We peeked at the dining area, and it was very nicely set up.
---
GW3
May 11, 2016
I visited this facility
I went to Sunrise, which was nicer than the other places I visited. It was much newer facility. I got a good feel for the staff and interacted with them on my short tour. It was slightly more expensive than other places. The dining room was very nice. The food selection was very good with lots of choices. They had various sitting areas. People were available to serve as case managers to assist you on your daily chores. They had activities that you could participate in, field trips, and transportation available.
---
Relative26
March 15, 2016
I visited this facility
Sunrise was a nice facility with nice people. It's a good place and our second choice for Mother.
---
Woody6
February 22, 2016
I visited this facility
Sunrise of Metairie was very impressive. They were a little bit more expensive than the other facilities I visited, and the rooms were fancier, too. The dining area had individual tables and the food are brought to the residents. They have singers come in and play cards and bingo.
---
Marilyn111204950
July 28, 2015
I visited this facility
Everybody was very friendly at Sunrise of Metairie. It was very welcoming. The place was very nice, and it was one of the newer facilities around that area. The apartments were relatively small. The dining room looked nice. They had a great big dog, which was wonderful.
---
Jim105506950
April 22, 2015
I am a friend or relative of a resident
I have friends whose parents are living in Sunrise of Metairie. I know that their level of care is good, and that is what my mom needed. She has only been there for three days, and they told me to stay away for a few days so she can get used to things. She is perfectly at ease. Now she is telling me some stories that I think she has made up, but she seems happy about it. At this point, I am optimistic that we have found a place for her.
The rooms and apartments are nice. The place looks like a small hotel. She shares a suite with someone almost like in a college dormitory. The dining room is nothing special, but it is bright and airy. The staff is very caring from what I can see, and that is one of the things that we were looking for. They have an outside patio, and they have many activities in the area. There are caretakers all over the place, and they have an activity director and a pharmacist.
---
Bill74662450
April 07, 2015
I visited this facility
We went and looked at Sunrise of Metairie. It was way too expensive for me. I didn't see anything at Sunrise that the other facility didn't offer. Their little apartments had two bedrooms attached to one kitchenette with a little living room. The one who toured me was a doll.
---
Sam13
December 06, 2014
I visited this facility
Sunrise of Metairie is an upscale place with very exquisite furniture. The facility is beautiful. Everybody was really nice, and they seemed to have a real active social schedule. The residents looked very happy, and we observed them playing Bingo. It seemed to be a really nice place.
---
Darlene16
March 31, 2014
I visited this facility
I really enjoyed our visit at Sunrise of Metairie. The environment is really, really nice. The rooms are very nice too. I saw their dining area, and I saw the residents coming down to eat, and I have to say it was really nice. The staff were wonderful.
---
munkygrl
April 30, 2012
I am a friend or relative of a resident
In comparison to other facilities, it's a really nice place. The place is essentially a mansion, the residents eat dinner and get served like it's a restaurant. There's always something to do, there's even a salon and community pets. The company's dementia therapies are like nothing I've ever encountered; as a nursing student, I've learned a lot about the aging process just from being there. However, the facility pays astonishingly low wages (especially in contrast to what residents pay monthly to live at the facility) and thus finds it challenging to keep reliable, honest workers with good and compassionate hearts.
---
RetGrandad
March 16, 2012
I visited this facility
I have been working with a builder's club in my high school. As the teacher, I get students to perform various service activities. One thing we are doing is taking a group of kids to the Sunrise Senior Center in Metairie, La to have the young kids visit and sponsor a bingo activity for the residents. I have been very impressed with the staff that works in this facility. They care about their patients well-being and treat them with the respect that they deserve. Not every retirement facility can say this. Here the staff members know every resident by their name and always use the names when addressing them. This helps them connect with their residents on a more personal level that is very important. That the facility allows us to bring teenagers in to visit the residents also shows how much they care. This is the type of facility that I would be happy to have a relative in.
---
Wocn2011
November 28, 2011
I am a friend or relative of a resident
Although the facility is beautifully decorated, it is a facade. The quality of care was poor. The director of this facility and the direct manager were not equipped to handle the job of putting the appropriate personnel in place. Staffing was always an issue. Glad we were able to find a better living arrangement for my loved one.
---
---
Step into a Sunrise Assisted Living community and you can't help but feel at home. We stop at nothing to make your experience warm and inviting, from our homelike exterior architecture, to our comfortable community areas and choice of suites to our exceptional outdoor gardens and landscaping. Look around and you'll notice fresh flowers throughout the residence, and you may even spot our dog or our cat. And of course, there are always the friendly smiling faces of our staff to ensure that each day spent here is a welcome one.
Location of Sunrise of Metairie
---
Get Cost Information
Get full access to reviews, cost information, and amenities