Talk to a Family Advisor: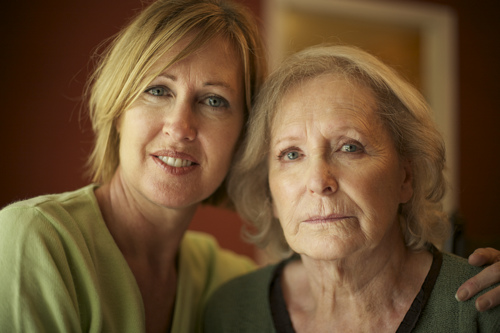 Top nearby Assisted Living Facilities
Reviews of Springdale Village
---
Visitor122359150
March 27, 2016
I visited this facility
I had a very unfortunate situation with the manager at Springdale when I went there about seven months ago to view the facility. She was very welcoming, showed us around, and was to put my name down on the list. When I checked with her again, she was rude and said the list doesn't make any difference. I was so angry that I walked out because I really wanted to live there, but due to her, I wouldn't live there. The price was really good for what it offered, though. It was really affordable.
---
Christine107506450
May 28, 2015
I visited this facility
I liked Springdale Village. It was very inviting and family oriented. It was a nice environment. They had the right amount of nurses per patient. They had a lot of different things that we liked. It seemed like a very nice community. It was clean and organized, and they had a nurse's station. It was easy to move around for both the patients and the staff.
---
Caring
April 17, 2015
I visited this facility
We looked at Springdale Village. We didn't care for the staff too much. She was helpful, but I think she was filling in for somebody, so she wasn't really familiar with some things. And my main concern when my dad was alive was he fell a lot, and his balance was bad. They had emergency buttons, and I asked, "If he was to push one accidentally, would that be OK?" And she kind of replied, "Oh no, we can't have that." So that kind of turned us off. And also, my dad drank Jack Daniels, but it was watered down, and the place where he was at said that they were fine with him having a little bit of that because they didn't want to stop his quality of living. But this place was like, "Oh, absolutely not. We would confiscate it." I was a little turned off by that. They didn't understand the situation that it was really watered down; it wasn't like he was drinking like he used to. The room that we looked at was OK, but they weren't able to cook on their stove. The kitchen was really small and closed in, and our concern was with my dad again because we thought that if he got in there and he fell, it would be really hard to get in there and help him out. It was a beautiful facility. It just wasn't going to work for my mom and dad because you actually had to walk outside to go to the eating area, and my dad with his balance couldn't walk that far -- and then if it was raining or in the heat. Their dining room was gorgeous; it was beautiful, very elegant, and clean. And they have a nursing home there at the facility, and I was impressed with that. We walked through that, and it was very nice.
---
robc
December 19, 2014
I am a friend or relative of resident
Terrible facility. Mother was there 5 days - got 1 sponge bath. She called staff to report soiled bed clothes, attendant left her like that and did not come back. Not enough staff for the number of residents.
---
ube
August 25, 2014
I visited this facility
Misleading directory in the parking area. Wanted to visit long term care. Looked very impressive in the lobby. Well decorated and puts on facade of professionalism. Very put off by the tour guide we had. Very little info provided, when this person didn't know the answer, she changed the subject. Wouldn't bring a loved one here for care based on the attitude of the guide. Very put off by the pungent odor permeating the hallways. Couldn't even see a room for residents. My star was limited to the lobby.
---
jherst18
July 12, 2014
I am a friend or relative of resident
Fantastic facility exceeds our expectations. My wife over the past years was in other centers and none compare to Springdale.
---
Shermani
May 23, 2014
I am a friend or relative of resident
Horrific experience! My 82 year old mom was there for a week to recover from a knee replacement surgery. Within two days, she had CDIFF. She has been in and out of the hospital for four months.
---
Caring71252850
February 28, 2014
I am/was a resident of this facility
I chose Springdale Village for myself because they provided transportation and it was within price range. The staff are very good. The rooms are not that spacious, but they do have a separate bedroom with an outside balcony. I would rate this facility very well.
---
Candy4
May 31, 2013
I am a friend or relative of a resident
I was very pleased with Springdale Village. It has a very beautiful, nice and homey environment. The services were very nice and the staff was very professional. The facilities were extremely clean and always kept nice. They provide lots of activities for the seniors. They always had something going on and calendar of activities. They had a beautiful outside area for the residents to sit in. It's definitely a place that I would put my mom. I would highly recommend it.
---
caring0429213
May 12, 2013
I visited this facility
I've had people that have stayed at Springville and been in the assisted living. It was very well-run.
---
Berrybach
December 12, 2012
I am a current client of this provider
they provide 7 days a week rehab with speech. Occupational therapy, and physical therapy with state of the art equipment including Modalities as well as referral to out patient if needed
---
kjl2010
June 25, 2012
I visited this facility
My personal experience with the Springdale Village happened to be a very positive one. My husband and I would visit at different times and different days every time we would go due to my son being in school and me being pregnant and on more than one occasion we would unintentionally interrupt one her "rehab classes." Yet every time we would go down to the facility it would always be kept up very nicely and the staff who would be helping her would offer to come back so we could have time to visit. My experience with the staff was just alright. The staff that was helping my husband's grandmother always seemed to be very helpful and polite. But she frequently had to move rooms and we would not know where to go and when we would ask the front desk for directions or a room number they would be very rude and short with us like we were bothering them.All in all I was very pleased with the facility and the amenities they provided to my family.
---
Jennifer B.
September 10, 2011
I am/was a resident of this facility
I was a friend of a resident in Springdale Village, but have also visited the skilled nursing wing side of the facility. I'd consider this nursing facility above average. Both residents and patients seemed well cared for and in good spirits. Staff were courteous, cheerful, and energetic, even in the late afternoon. It was never difficult to track down a nurse or nurse's aide to obtain help, clean linens, or even medicine. My friend never once complained of needing to wait long for pain medicine. I did not see the bathing areas, but had heard they were nice, but could get quite crowded when baths were scheduled poorly.My friend's room and bathroom were kept clean, and did not have an offensive or even an antiseptic smell. Hallways did not reek of cleaning materials, foods, or even other residents and their bodily functions. One complaint I would make is that the building and rooms seemed quite dim or poorly lit. The facility was under new management and undergoing renovations at the time, so perhaps this is an issue that was addressed. There is a central sunny courtyard that some patient rooms look into, but the residents rooms all faced outward to a parking lot or walkway. For residents like my friend, who did not need much personal care, it got quite lonely, and it would seem that residents should have rooms around the courtyard (since they will likely never leave the facility), and the short term/rehab patients could take the less pretty view.
---
leezee
June 29, 2011
I visited this facility
After my mom's stroke a few years ago, she was concerned about possibly needing assistance for a lot of her basic living needs. When she returned home from the hospital she had difficulty getting around her apartment by herself, managing the stairs and cooking herself meals. I stayed with her for a few days, but had two children and a family that I couldn't leave for an extended period of time. I toured a few facilities that offered both assisted living and rehabilitation care and Springdale Village in Mesa was one of them. Right when I walked in the door, I felt comfortable with the facility. Very clean and prettily decorated. I saw many residents and it seemed from my impression that they were simply living at home. On touring and speaking with a staff lady, she informed me that Springdale had two facilities in Mesa. She said their other facility, Springdale West might be more up my mother's alley because they specialized in post-stroke recovery. I liked how friendly she was. She spoke to me like a friend but also provided me with answers to all my questions and even answers to questions I hadn't thought to ask. The dining room, which looked more like a restaurant was pretty busy at the time I toured and it seemed like a lot of residents took advantage of it. The food looked great, burgers and sandwiches, big glasses of iced tea, which my mom loves. Plenty of staff walking around too talking to residents, joking with them, telling stories and they honestly seemed like they really knew the residents, it wasn't just something they were trained to do. The rooms were set up perfectly, I thought, for somebody like my mom. In fact, I remember thinking, if she came for rehabilitation she might not want to leave.
---
---
Springdale Village is an assisted living facility in Mesa, AZ that offers residents independent living options and daily support services. Contact Springdale Village for more details on housing, services, and rates.
Location of Springdale Village
---
Request Info
Get full access to reviews, cost information, and amenities