Carriage Court of Memphis
1645 W Massey Rd, Memphis, TN, 38120
Talk to a Family Advisor: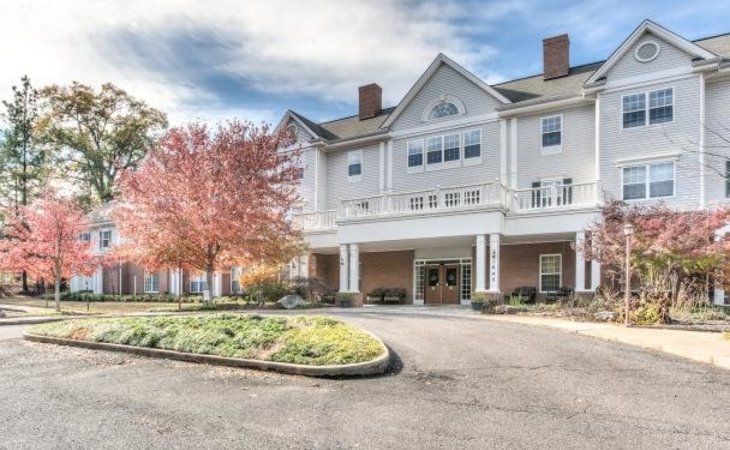 Reviews of Carriage Court of Memphis
---
Disillusioned!!!
June 25, 2017
I am a friend or relative of a current/past resident
I would like to inform the families and friends who are considering Carriage Court how totally pathetic the menu selections and coordination of the food both for everyday meals and special occasions is prepared at this facility. Management and applicable staff need to personally experience this firsthand. My recommendation would be for a period (unannounced) rotate turns trying to endure some of the crazy concoctions that the kitchen comes up with in order to give the proper attention that needs to be addressed here. These deserving people (that is residents) shouldn't have to endure this torture every week.
---
stunned
June 01, 2017
I visited this facility
I have been visiting at Carriage Court for last couple years and have been upset and frustrated with meals served many times especially at holidays and Sundays. These seniors look forward to these meals each day and I know first hand the quality and menu planning is not good. The management had been told this on several occasions and has done nothing to correct it. I think they need to hire someone who elderly seniors deserve to prepare their meals.
---
Jeannie343240
May 11, 2017
I visited this facility
Carriage Court of Memphis was very nice and clean, but it was not for my mom. They were very kind. The residents seemed to be quite happy. There seemed to be enough staff to keep them all safe.
Provider Response
Thank you for your review; we are so pleased that you enjoyed your visit with us! Please don't hesitate to contact us if you have any additional questions or feedback!
---
Josephine206172
April 19, 2017
I visited this facility
I loved Carriage Court. They had the nicest people. It was a small facility that had everything we needed, including outings.
Provider Response
Thank you for your review; we appreciate your feedback and are delighted that you enjoyed your visit with us!
---
M G M
March 26, 2017
I am a friend or relative of a current/past resident
Carriage Court neglected my loved one and he developed bed sores. Do not go here. Check out the state ratings and complaints. They caused my family nothing but heart ache and very poor care of our loved one.
---
Tom S. Esq.
March 11, 2017
I am a friend or relative of a current/past resident
Do not put your relatives here. They are all smiles when you sign up but after you move in they are verbally abusive to your loved one, the response to the call alert is deplorable, and when you complain they will dump your loved one. Check the state abuse reports.
---
Sincere Son
November 28, 2016
I am a friend or relative of a current/past resident
Over four and a half years ago my sister and I visited 10-12 assisted living facilities in Memphis for our mother and father. We selected Carriage Court because the administrators were so enthusiastic and reassuring. We have not been disappointed. The staff at this facility is extremely professional and compassionate. Since my sister and I live hundreds of miles from Memphis it proved to be extremely demanding to care for our parents who both suffer from dementia. Fortunately, the staff at Carriage Court has gone over and beyond to provide a caring home for our parents. Carriage Court has become a second family for our family. I would recommend the assisted living facility to anyone searching for a safe and caring environment for their loved ones.
---
Sandra257014
June 10, 2016
I visited this facility
Carriage Court was okay. The rooms were normal-sized and clean. I don't have any complaints with Carriage Court. I think they have a recreational area where they can play board games. The staff were good.
---
Ann122301350
March 27, 2016
I visited this facility
We didn't pick Carriage Court, but it was OK. The surroundings were good and the rooms were OK. From the tour, they seemed fine. The person who gave me the tour and information on it didn't give me a warm and fuzzy feeling; she was kind of cold.
Provider Response
It is a priority at Carriage Court Memphis to welcome all of our guests and families in a warm and sincere manner. With the management team having over 100 years' experience in senior living, we certainly understand the situations our guests may be experiencing. Our goal is to make everyone feel welcome and at home. We strive to ensure that all guests have the opportunity to experience the quality service and care provided at Carriage Court Memphis. We are always grateful for the privilege to share Carriage Court. Please feel free to contact Melanie Price, Executive Director, at 901-763-3232. Thank You!
---
RBT1
February 27, 2016
I visited this facility
I'm considering Carriage Court for my mom. The tour was really good, and the person who assisted us was great, very helpful, and knowledgeable about the services. She has followed up with me since then. There's quite a few things to do according to the activities calendar, which showed a lot of activities offered throughout the day.
---
Greg30
February 23, 2016
I am/was a resident of this facility
I like the overall facility and the price of Carriage Court. The staff seem very professional. He loves it and thinks the food is excellent. The cleanliness is much better than where he was before.
---
Caring59281
August 27, 2015
I am a friend or relative of a resident
We have already chosen Carriage Court, and we've moved in. For the most part, the staff is good; they are very caring. I think the room is a pretty nice size and larger than in a lot of other places. The food is very good. The chef is Greek, and he seasons things well; he is good.
---
Caring106646150
May 16, 2015
I am a friend or relative of a resident
Carriage Court is really nice, and they are very helpful to my father. He is very happy where he is. There are a lot of activities and they make sure he takes his medicine, so he is doing well. He has one big room where he has his bed and a sitting area where he can watch TV which is very nice. As for the food, I don't know about it, but my husband has been out there to eat with him, and it is very good and plenty. I have visited three places, and this one is the best of them.
---
Caring106854950
May 13, 2015
I am a friend or relative of a resident
My father has his own room at Carriage Court where he can lock his own stuff. It is a studio type room which does have its own kitchenette, microwave, sink, and small refrigerator. All the meals are provided in the large dining area. It is very clean, and I have actually eaten there; the food was good. They can order what they want. They have two entrée selections at lunch and dinner. You can also order breakfast however you want it. It is a really nice facility. They have help for showering, and the medications are controlled. It is the perfect spot for him. From the feedback I get from my father, the staff does a very good job of taking care of them. All the laundry is done, they clean the room, and they come in to make the beds. They have a full library with tons of books. They have exercise every day, and they have devotionals at least three times a week. They have people that come in to sing, and they play bingo and cards, so they have a lot of activities. They also provide transportation twice a week for the residents if they need to go to the store. We visited four or five different ones; some of them are not great, and some of them were average. The staffs here are very friendly, and they took the time explaining what they would do and what they wouldn't do. Overall, this place rose to the top.
---
Caring87842850
August 11, 2014
I visited this facility
Carriage Court was VERY clean. I like the fact that they had the separate area for breakfast for people who does not want to dress up and go downstairs. They also have a different laundry facility. The residents could do the laundry if they chose or they could have someone help them. The staff seemed to be very nice and attentive. The residents that I saw seemed to be well attended and some were in a group chatting. There's one that had Alzheimer's but seemed to be generally well. As for the activities, they were all listed on their activity sheet like bingo, dominoes, shopping trips and other various things.
---
Caring82896450
April 30, 2014
I am a friend or relative of a resident
My mother is in Carriage Court. They have more to offer for the money they charge. The staff is wonderful. The rooms are very large and accommodating. The food is very good, and the dining area is very comfortable and welcoming. They have limited but sufficient activities. They have an exercise program every morning. They play games -- bingo and such. They also have a Friday afternoon social hour, which is very nice. They can improve on their communication with family.
---
Donna313
April 28, 2014
I am a friend or relative of resident
My mom moved in October of 2013 after being in rehab for a month and previous to that "on her own". It was a very hard decision to take mom away from her home but I have no doubt God lead us to Carriage Court. In the beginning she needed every two hour checks and taken to every meal. I am so impressed with the staff; some having been working there for 5 or more years, they never made me feel like I was bothering them. Even when mom's phone was busy for hours and the front desk sent someone to her room to check on her phone and call me to let me know all was OK. The nurses will call me even when she has a booboo on her ankle and let me know they have called the Dr. for a cream. The activities director comes to mom's door and personally invites her to activities. I have eaten meals with mom and must say the food is very good, fried fish yum! Just last week they had an outdoor cookout and music at lunch time. I loved seeing the residents and staff dancing together and having a great time! My mom has improved to the point that she no longer needs assistants to the dining room and gets on the bus for outings!
---
Billy123
March 25, 2014
I am a friend or relative of resident
My mother has lived at Carriage Court since December 2012. I'm not usually the type to read or write online reviews but seeing some of the things I have seen on here made me feel like it was my obilgation to speak up. There has been a lot said about "new management" and the changes that have taken place. There have been many mentions to the turnoer of staff, etc. I would like to share some of my observations as a family member. As a business owner in Memphis, I can tell you first hand that this is one of the most unreliable markets for labor and anyone who has owned a business here can tell you the same thing. When mom first moved in one of my concerns was that there were caregivers that were giving medications on a regular basis. I was told by management that this was a common practice and did some research in town to find that it was indeed that way. I was very happy to learn that they have gone to all nurses giving the medications and that they have nurses there 24 hours a day. Mom doesn't get much more than medication but it's important to her and to our family that she gets a good quality of care. We moved her there shortly after dad died and we were worried how she would handle the transition. I have to say that all of the staff have been wonderful to her. She was a great cook in her time and she loves the new chef and what he has brought to Carriage Court. My brother and I couldn't be happier about our decision to move mom to Carriage Court. I have to say that we have been pleased with her care and the openness of management and the entire staff to listen to our concerns when issues arrive. I recommend this community to anyone looking for assiste living for a loved one.
---
lovemom2
December 04, 2013
I am a friend or relative of resident
Carriage Court was a nice place but has declined dramatically under the new management. The staff turnover is amazing, many leave after a few days. The memory care unit is unfit for anyone, the smell is rank, the patients are dirty, the food is inedible and management does not care. After my Mom fell for the second time in 4 days I found her lying on her mattress no sheets or blanket just a golfball sized hematoma over her eye. Mom was crying and bleeding alone in her room. The nurse on duty would not allow me to put ice on her head I was told I had to wait until a doctor gave an order. That is when I called my attorney, got her some real help and decided to write this to warn everyone to stay away. I only wish I could attach pictures of the injury and the way I found her!
---
Caring2522
October 11, 2013
I visited this facility
Carriage Court was a very nice community. The administrative people were very nice. They have everything over there. However, it was a huge facility. It was a three-story building and it just was not a place for my mother.
---
FoxysMom
April 17, 2013
I visited this facility
The staff at Carriage Court took the time to give us the information we needed. The place seemed to be clean. Some of the residents were engaged and some were not. One of the studio rooms I saw was not adequate but I think the facility was okay the way it was.
---
salo
April 04, 2013
I am a friend or relative of resident
I have a family member at Carriage Court Memphis and have noticed the decline in the facility since the new management took over. Many residents have left and staff as well. The quality of the residents food is poor and they often have sandwiches for dinner while the management staff has elegant meals in the dining room. This facility has excellent nursing care assistants they care about your family member and it shows. With a management overhaul Carriage Court has potential.
---
lovingadvice
February 24, 2012
I am a friend or relative of resident
My friend moved into Carriage Court a few months ago. She made the decision to move in because her health was declining at an early age due to a disease. The experience she had was awful...her worst nightmare as she would say. They told her where and when to do things, never letting her make her own decisions, which she is more and capable to do so. She complained several times of her call bell not being answered for long periods of times or not at all. She also said the food wasnt good and activities were child like. When she wanted to make complaints one night to the charge nurse, she was told they dont work nights. The worst part of the whole experience was one day she was sick and had an accident in the bed. She was told by a CNA to lay in it since she made the mess! Also around the same time she was feeling really bad and asked for someone to call 911. The CNA's refused. Good thing she had her own personal cell phone there to call them herself because sure enough, she was very sick and ended up having a very long hospital stay. After the got released from the hospital, she moved her belongings out of Carriage Court back home to hire private sitters. She claims living there was hell on earth. I advice anyone who is thinking about sending a loved one there to look beyond the nice decorations and take some advice from this review!
---
boudini
August 02, 2011
I visited this facility
Let me start off by saying that I live in another state from my mother. My sisters live in the same state as her and placed her in this facility. There had been some serious problems here prior to my last visit, but my sisters were adamant about trying to work out the problems. It was an unfortunate decision. My last day visiting my mother at this facility, I went to use one of the restrooms on the Alzheimer's unit. There was feces on the floor. The feces was still on the floor when I checked that restroom later in the afternoon. I went to use the restrooms in the lobby, both were a mess. Also, my mother complained of chest pains when I arrived at this facility in the morning. I notified the attendant that my mother was having chest pains. She rolled her eyes and said she'd get the nurse. I asked her if she complained of chest pains yesterday. The attendant's response was, "she didn't complain of chest pains yesterday, the day before that or the day before that." The nurse checked her vital signs, and we determined that she probably was just having some indigestion, which she had previously. She was given some antacid tablets, which helped. Later in the day, I asked the same attendant who rolled her eyes at me earlier to assist my mother in the bathroom. She didn't. Also, my mother was supposed to take her medication at 2 p.m., I asked on three occasions for the medication; it took 35 minutes for someone to bring it. My mother suffered a heart attack in this facility two weeks later. I have no idea how long she lay there unattended. She died the following day. Now I'm left with the regret that I didn't vehemently protest this living arrangement. Avoid this place.
---
From Carriage Court of Memphis
---
Senior assisted living at Carriage Court of Memphis offers residents the best of both worlds. All benefits of our senior living community are combined with a full spectrum of senior care services to create a premier senior assisted living community. Residents enjoy beautiful surroundings, on-site amenities and social programs alongside continual on-call medical care.
At Carriage Court of Memphis, we adhere to state-of-the-art standards of senior assisted living while providing a special touch. Our residents receive personal and comprehensive care and are consistently treated with the dignity and respect they deserve. Whether our residents need help with day-to-day activities, getting to appointments, or medication management, our caregivers kindly and competently meet those needs.
Our assisted living community in Memphis has been purposefully designed to provide you or your loved one with a nurturing, comfortable, home-like environment that is attractive and easy to navigate. We foster community and family by hosting many activities and events each month. Residents are encouraged to participate in as many pursuits and outings as they like, appropriate to their ability. No matter what, everyone is treated as an individual person with unique needs.
At Carriage Court of Memphis, our residents live life to its fullest as they age in place.
Assisted Living Amenities
Personalized Care Plans
24-hour Staffing
Emergency Response System
Medication Management
Scheduled transportation to local shopping and medical appointments
Award winning Wellness Everyday™ programs, provided 7 days a week
Dining for Wellness™ - educational and wellness program
Brain Health University™
Beauty and Barber Shop
Housekeeping and maintenance service
All utilities and basic cable included
Individually controlled heat and central air
Fresh, seasonal cuisine prepared by the dining service team
Features of Carriage Court of Memphis
---
Costs
Minimum Rate

$3495/month

Minimum Memory Cost

$4950/month

Entry Fee
Fee Structure Extra

We Offer A Month To Month Rental
Room and housing options
1-bedroom apartments
Companion Suites

We Offer Companion Suites

Studio Apartments
Dining options
In Room Kitchenette
Dining Room Shared Meals
Features
Beauty Barber Shop
Resident Transportation
Party Space
Tv Room
Garden And Patio
Features Extra

Library
Cleaning services
Laundry For Linens
Private Cleaning Services
Housekeeping
Technology and entertainment
Cable In Rooms
Wifi
Technology Extra

Emergency Call System
Health services
Medication Management
Physical Therapy
Nurse On Staff

Yes
Activities
Offsite Activities
Music
Games
Stories
Religious Services
Lectures Discussions
Fitness Room
Arts And Crafts
Guest services
Guest Parking
Guests At Mealtime
Overnight Guests
General
Respite Care
Minimum Age

62

Pets

Small Pets Allowed
Location of Carriage Court of Memphis
---
Get Cost Information
Get full access to reviews, cost information, and amenities