Talk to a Family Advisor: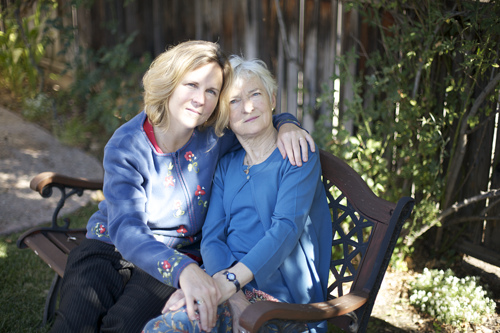 Top nearby Assisted Living Facilities
Reviews of Oak Creek Assisted Living
---
Todd Hanson
April 05, 2015
I am a friend or relative of resident
My mother was a resident at Oak Creek for 2 years. She past away this January after a long battle with dementia and other health related issues. Early on her condition required constant one on one attention that was far and above what is expected at any assisted living facility. Family members would take turns staying the night with her to help ease the work load that her condition was putting on the staff. We never heard one complaint; only kindness and compassion. I can tell you that every member of the staff there was just as compassionate and helpful at 2:00 am as they were at any other point in the day. My mother was treated as if she was their own mother. This became more evident as the time drew nearer to her finally letting go. In the final days, staff would come back in after their shift ended to sit with our family and tell happy stories about my mom. To me this was an extraordinary example of how much they really cared. Several members of the staff drove at least 45 minutes away to attend the funeral service. We all hugged and again shared good memories. I would highly recommend this facility to anyone looking for a safe and caring place for their loved one.
---
Myia-Jane
March 28, 2015
I am a friend or relative of resident
My grandmother stayed at Oak Creek for almost 2 years until her death there. The staff was very caring, always their to answer your questions if you had any. The building itself was in very good condition. Well maintained. My grandma loved the staff there. She also enjoyed the company of the other residents. As my grandmother started to get worse and worse.. the staff gave her that extra special care that she needed... They kept my grandmother instead of moving here to someplace else. That goes to show you how much they really care about their residents. Yes the staff got along well with each other... they worked together as a team!!! I would highly recommend this assisted living if you are looking for care of that loved one that needs it. I would know because I was there and visited with my grandmother for the past 2 years before her death!!!! God Bless the entire staff at Oak Creek assisted living.....
---
Very Satisfied Daughter of Resident
March 28, 2015
I am a friend or relative of resident
My mother was a resident of Oak Creek for 25 months. She went there after suffering a stroke that left her unable to communicate with words. This is called Aphasia. It was extremely frustrating for her but the staff was absolutely wonderful to her. She was never belittled or made to feel unwelcome. Dementia set in and got progressively worse over time. Many, many times my mother would get upset and cause scenes. The staff was always wonderful and willing to do whatever it took to help my mother. My husband and I would visit three times a week and we were always made to feel like we were a part of the "family" there. My mom loved to eat and always enjoyed the meals - especially the "desserts" which she always ate first! Her room was very nice and clean as well as her own private bathroom. My mother's comfort was of utmost importance to the staff. They kept on top of her issues and handled situations in an expedient manner. Many of the staff members became very close to my mom and my family as well. When I was told my mother had 24 to 48 hrs. to live, I stayed with her and the staff was continually checking on both my mom and myself to see if there was anything they could do for us. The compassion shown by the staff is remarkable and I told all of them that they are all Angels in my eyes. My mother was finally at peace this January. The only time I cried was when Marie (RN/Manager at Oak Creek) and her husband Brian came to my mother's funeral. I hugged her and told her she was my Savior. I cannot say enough good things about Oak Creek. God Bless each and every one of you. We could not have gotten through this journey without all of you!!!!! I would recommend Oak Creek to anyone having to make this most difficult decision for a loved one.
---
js291
December 28, 2014
I am a friend or relative of resident
I would not recommend putting your loved one in the care of this home. The facility is neglected as far as cleaning. It's filthy. The maintenance is neglected;burnt out lights not being replaced, no emergency generators, bathrooms not working, residents going without hot water for several days, holes in walls for years, residents being neglected, staff treating the residents poorly, staff fighting with one another, lack of confidentiality, residents being neglected, poor dietary meals, stealing, under staffed, broken and stained up furniture, floors coming apart and stained black. Blood stains on the carpeting... This place should be shut down. I refuse to step foot in this place.
---
Caring86899050
June 27, 2014
I visited this facility
There were a few residents in Oak Creek that were not troublesome, but they were kind of wandering about. That part is scary for my mother, so it's probably why it did not get to the very top of her list. But the facility itself and the nursing care and the people were all very acceptable. The patient mix on that particular day we visited was just not as appealing.
The rooms were acceptable. They don't have any cooking facilities. There's a common dining room. It was like a large dining room, and then they have a smaller room where, if people want snacks throughout the day, they could go there. There are refrigerators and stuff in there. The actual meals are served in one central room on trays, so that's where they eat, but they will take the food to the room if it becomes necessary. For the needs of my parents, that would work out OK. It was clean and well maintained. We didn't notice anything wrong with it.
---
HomeReviewer102
July 06, 2012
I am a friend or relative of a resident
My Grandmother stayed at this facility until her death. The staff had the nicest group of individuals and the owners were incredibly nice. Everyone there knew each other on a first name basis and really looked out for each other. It was a smaller facility with maybe 20-30 people. My grandmother seemed to like the food and really loved all the activities provided. She could also have a small-fridge and television, which she liked. A Wisconsin-favorite card game called Sheepshead was played by many residents, which she loved. There also was a bingo game played which she loved. When her health declined, the staff was completely willing to accommodate her and allowed her to stay for a month or two instead of forcing her to go to a nursing home in her last days. They were incredibly respectful and polite to her during her losing battle with Alzheimer's disease. The facilities are well-furnished, carpeted, and look very nice for an assisted living facility.
---
About Oak Creek Assisted Living
---
Oak Creek Assisted Living is an assisted living facility in Luxemburg, WI that offers residents independent living options and daily support services. Contact Oak Creek Assisted Living for more details on housing, services, and rates.
Features of Oak Creek Assisted Living
---
Location of Oak Creek Assisted Living
---
Request Info
Get full access to reviews, cost information, and amenities