Brookdale Lisle
| Assisted Living
1700 Robin Lane, Lisle, IL, 60532
Talk to a Family Advisor: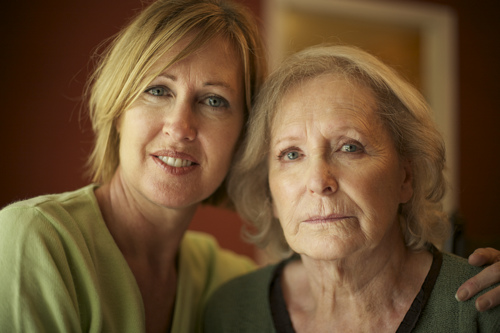 Reviews of Brookdale Lisle | Assisted Living
---
carol037004
December 03, 2016
I visited this facility
The Devonshire and the people seemed nice. They had a swimming pool, which was nice for exercise. The rooms were nice; they showed us a furnished apartment with nice amenities. However, the cost was pretty hard for a lot of people to manage.
---
BarbaraUIFDZ
May 11, 2016
I visited this facility
The Devonshire was nice but the accommodations would be too small for my needs. The staff member we met was very nice. She had us stay for dinner and showed me the particular room. It was too small but looked nice and clean. However, they don't have a washer and dryer inside the unit. They had a beauty shop and a deli on the premise, which seemed very nice. It was not in the neighborhood where I want to be and too far away.
---
VlarkLGLJP
May 11, 2016
I am a friend or relative of a resident
The staff and residents are all very kind and helpful.
---
Carol H.1
April 14, 2016
I visited this facility
We visited Brookdale Lisle. It was very nice, but my hesitation is that I feel like I can't afford it. Otherwise, if I had to choose, this would be the one I would choose because I know people there, the apartments were very nice, and you can have your animal. I have a dog that I wouldn't give up. However, because I lived in more of a homey situation in the farm and country, I feel like it is too much like a big, fancy hotel. It is a big place. I hate taking elevators every time I want to go some place.
---
Madonna B.
March 20, 2016
I visited this facility
Brookdale Lisle was a larger facility with friendly people and nice amenities. It was not a high-rise community, so the grounds and apartments were very nice. I liked everything about it. They had a very nice restaurant, too. This place was a little fancy, like a hotel. The residents seemed happy.
---
Bill120900550
March 20, 2016
I visited this facility
This is a very well run facility. There are many activities for a resident. They offer many different plans, as well as independent living. It is kept up in very good condition.
---
David A.
December 16, 2015
I visited this facility
The Devonshire of Lisle is very clean, very comparable. The good thing about this facility is you can move up to nursing care if and when you need it. The staff is very friendly. The residents are out and about, very active, playing games, playing bingo, eating lunch. It was a great place. I would probably choose this facility.
---
Anonymous115598650
December 10, 2015
I am a friend or relative of a resident
Brookdale Lisle looks almost like a country club. They have people that specialize in memory care because my dad has onset dementia. The staff is all pleasant and nice. The apartments are clean and spacious. We ate a few times at the cafeteria, and the food was OK, although kind of bland, but it is expected to be that way in a place like that.
---
A Loving Daughter2
October 28, 2015
I am a friend or relative of a resident
My mom is at Brookdale Lisle. It is a very nice facility. It has both independent and assisted, so it would have a continuum of care. The apartments are very nice. They are clean, nice, and large. The staff is super nice. They're polite, friendly and helpful. I had lunch there, and the food was very good. They have a very wide selection. The dining room is beautiful. It is clean. It is tastefully decorated.
---
Lynne23
September 07, 2015
I visited this facility
It was a very good visit. I met with the director at Brookdale Lisle (Formerly The Devonshire of Lisle), and she was just as friendly and warm. They have a rehab center there. Unfortunately, my dad could not go there because of his insurance. Brookdale is a huge organization, but it doesn't feel huge. They're individualizing the care for each of their residents. The apartments were very spacious. They had individual kitchens if necessary. They had a bunch of activities, and one thing that I like about them is that they really encourage the residents to attend. It was clean, cheery, and well maintained. They rehab the furniture and keep it modern and up-to-date. It's kind of cozy, traditional, warm, wood kind of feeling.
---
Karen B.
July 13, 2015
I visited this facility
My dad is actually moving into Brookdale Lisle on Sunday. We looked at several, he picked this one, and the biggest reason is probably the location because it is near where we lived before. It is a one-bedroom apartment that he is moving into. Everyone has been nice and helpful.
---
Joan109076750
June 30, 2015
I visited this facility
The staff was wonderful at Brookdale Lisle. They had a swimming pool, which was important for me. The apartments were lovely. They had a bedroom, a living room, and a kitchen. We had lunch there, and the food seemed very good. It was a very safe place.
---
Barbara107533950
June 01, 2015
I visited this facility
Mom looked at Brookdale Lisle years ago, and she still likes it. They allow pets, and she was also able to get a balcony which was both important. The staff has been pretty helpful. We have not always gotten the same answers, but they are very open about having a visit and giving you the information that you need. The people that are there seem to be very nice. The apartments are lovely. You can choose between one-bedroom, two-bedroom, and studio. They have plenty of activities, and they also have a computer lab, an exercise room, a swimming pool, and a dining area. They have a doctor and a library on site as well.
---
Donna95969450
November 03, 2014
I visited this facility
Brookdale Plaza Lisle was beautiful and private. This was one had an indoor pool and post office within the place. The rooms were not as large as I would have liked for the prices that they charge. Overall, Brookdale Plaza Lisle was very nice, but it was too large for my uncle. He would have gotten lost in there.
Provider Response
Thank you for taking the time to share your thoughts about our community. Your feedback is always considered and appreciated!
---
Caring70256650
September 25, 2014
I visited this facility
We visited The Devonshire of Lisle, and we liked it the best. The people who assisted us were very accommodating. We liked it because it had a lot of amenities. The grounds were beautiful too. We ate there, and the food was good. We haven't observed any activities because it was a short visit. My aunt thought that it was too far away from home.
---
Mark38
July 23, 2014
I visited this facility
The Devonshire was a really nice place, it was just too much money. Also, it didn't seem quite as personal as the other facility we saw. We actually liked the apartments and condos there. A number of them have balconies for the residents. I really liked The Devonshire; it was a nice place. The environment seemed very good. They had a number of lounges and a little dining room on each floor. That's what we really liked about it, but like I said, it was too much money.
---
Caring2384
July 08, 2014
I visited this facility
The Devonshire [now Brookdale Plaza Lisle] is wonderful, and the sales woman is terrific. The place is fine; there's nothing wrong in it if it fits your budget. I liked the strength of the buildings. They looked like they could withstand a tornado. The halls, however, are a little bit narrow.
---
Caring84824050
July 03, 2014
I am a friend or relative of a resident
The staff there are very good at Brookdale Plaza. I just feel bad because the marketing was misrepresented. We signed a lease for a year and I don't know what we will do next year. Their rooms are lovely and that is one of the reasons why we went there. To a certain degree, I would recommend this place. Their food is very good. The employees will do anything for you. Since we entered this facility, everything is between a nickel and a dime now. I was told my father can go to church or take a bath but we came to find out that only certain people can do that. He is in the assisted living area. While the independent and senior peole can do that or this, he cannot. It will cost me twenty dollars a week for him to go on a bath or to go to church. I was not told that. I feel that we were misled.
---
Linda77276850
April 26, 2014
I visited this facility
My husband and I visited The Devonshire. While it was nice, it was very spread out, and as my mother has walking issues, it was just too far for her to walk from the room to the common areas. We didn't have an appointment. They stopped and gave us a tour and answered any of our questions. They were very accommodating.
It was nice to see the residents who were in the common areas taking advantage of the activities that they had. Too often, you walk into a facility, and you don't see any of the residents. They are all in their own little places, but this was nice. There were activities going on. We liked the arts and crafts area. They had a nice little bistro for the residents. It just was too large a facility.
---
Caring79793350
March 20, 2014
I visited this facility
The Devonshire was very nice and very clean. The residents seem very happy. They were having an "employee appreciation" thing when I got there, so they have a lot of festivities in their lobby area. The person I met with was very helpful. She listened to me, she was very kind, understanding and patient. She showed me a couple of different assisted living rooms. She took me on a tour of the rest of the facility. She provided me some information. It was a very nice visit.
They have all kinds of stuff. They had a pool, exercise room, a library, outdoor garden, which my dad would kind of like. They have musical programs, different speakers that came in to talk on various topics. I saw an event calendar that showed different events that they scheduled. The rooms were better than the ones I saw at any other place. They were more upgraded and larger.
I witnessed a lot of interaction with the staff. I noticed a resident came in who was trying to make sure that her prescription had been ordered. The nurse that helps people with their medicines and pharmacy took so much time with her and so patient with her in terms of all her worrying and they were kind of joking around. I had a good feeling about it, just in terms of the staff interaction with the people.
---
Caring79069450
February 26, 2014
I visited this facility
We've been to The Devonshire of Lisle. It was a nice community. It was a place that my parents find entertaining. The facility was very up kept and it had a warm welcoming staff. They were very open with their answers to questions and comments.
---
Nancy61199550
January 31, 2014
I visited this facility
The Devonshire of Lisle was a very well put together place. They have different levels of care. So in case your parent, who at first was very mobile and able to do things and suddenly went declining, they have it all that right there. They didn't have to move from one area to another area just because their abilities have changed. They could still stay in the same complex, which I thought was great. Their rooms were good and very clean. They're much smaller but it's plenty big for one person. It has areas for a living room, a kitchen, a dining room, a bedroom and a bathroom. The staff was very good and very informative. They were very friendly and helpful and conscientious. We actually had lunch there and the food was good. My mother was with me at that time. She ordered one thing and I ordered another thing so we could sort of taste test them and they were of good proportions and good tasting. They had good variety of food to choose from. For activities, they have all different kind of things. They actually have their own swimming pool and gym for physical activities. They also have arts and crafts room. They would have organized classes on different subjects and they would have activities for people to go out to places. They would take trips to shopping facilities daily. They did have ability to take you to doctors or just local places to go. If anybody wanted to go bowling or to a theatre, they have things scheduled to go like that. This facility was very nice. I thought it was really well set up for people who want to be active. It's also located in a fairly nice area. There's park district right there. On one side, there's a lot of open area and on the other side, they have the apartment buildings. So it's a nice area to be able to walk around and do things and not be alone but yet not have congestion of the city.
---
John73217550
October 28, 2013
I visited this facility
I'm moving to The Devonshire. We went to see a couple of others and this one was about 10 minutes from where I live now. It's close to where my daughters are and they facility seemed very excellent. That was what prompted me to choose this place. It was close to home, close to my family and friends, and they have nice facilities. The facility itself was very good. It has a very good reputation. Their residents were all old, but I also have friends of our family who stayed there and they have the highest praise for this facility.
---
AlexisD
October 04, 2013
I am a friend or relative of resident
Upon first moving my grandma in here, it seemed like a very great place. Over time, the staff became more and more rude, while the apartment space began to dwindle away as the price rose. The apartment is moldy and much too hot and the temperature does not change. The staff is always rude; it never fails. They're also very ignorant with knowledge of their residents and even with the way things work within the building. It's discouraging to see people treated this way, considering how much money residents pay per month. The residents are decent, but can be very gossipy. Overall, I would not recommend moving in here as you will be treated as an animal.
---
Noairfear
October 01, 2013
I am a friend or relative of resident
During our tour, while looking into Devonshire, it seemed like a great place for our family member. But there were so many things they didnt tell us-- like the charge for having a meal sent up instead of eating in the dining room. When we were getting ready to move famiky member in, there was Zero flexibility on bringing anything over a day early and the staff was not accommodating. The Marketing staff, move in staff and resident services staff are quite condecending, rude and dismissive of questions from family members. It is not a friendly facility.
---
Jenny8
August 15, 2013
I visited this facility
The people there were very helpful and informative. The facility was very comfortable, nice and complete.
---
April5
March 29, 2013
I am a friend or relative of a resident
The Devonshire was an excellent place. The apartments were large and roomy.
---
Daisy2
February 23, 2012
I am a friend or relative of a resident
My grandmother was in this facility for quite a few years, she passed about 2 years back. But back when she was there the staff could not meet her Alzheimer's needs. Every time we would go to visit her she just didn't seem like she was getting the proper level of care she needed and I felt really betrayed and neglected by the staff. Sometimes she forgot to eat and the staff would forget to feed her which would just infuriate me... How can a person be that cruel? As my grandmother's condition worsened we had to transfer her out of there otherwise she would have probably died prematurely with the little care that she was getting, we decided to get a live-in nurse to take care of her at our family home. On the bright side of things, their wellness center gave her a place to stay active, which Alzheimer's patients need due to the increased oxygen flow to their brain. Overall, it was a sad experience and I probably would not recommend it to anyone who wants to put their parent into good hands.
---
Bill H.
January 28, 2012
I am a friend or relative of a resident
I looked at various assisted living centers in the Lisle area and I definitely liked Devonshire the most. The reason for this is because of the individual attention given to each patient. Not only are the staff extremely friendly, but it seems like they are genuinely interested in each patient's desires and needs. Additionally, I enjoyed the welcome I received from the staff. The decor and scenery surrounding Devonshire is absolutely what I had in mind when I first considered placing my aunt in an assisted living facility. She loves to go for walks, and this is the perfect place to do that. I wanted to get therapy for my aunt because she lives alone and is a very active person. I wanted her to be able to function at a very high level, without feeling like she was being helped too much. This seems to be the right place for that.
---
---
Brookdale Lisle provides assisted living residents with lifestyles, housing, and services in comfortable surroundings combined with exceptional amenities, programs, and care. Through Brookdale's signature Personalized Assisted Living, we customize our care offerings for the individual. This allows each resident at our community the freedom and opportunity to make choices that will ease their lifestyle transitions. Residents enjoy life with the support they need, coupled with the appropriate accommodations as their needs change.
We promise Respect for Individual Preferences by offering personalized care needs and providing an atmosphere that encourages each assisted living resident to live in health and longevity. We also offer special housing and care options for those who require assistance with the activities of daily living such as dressing, bathing and assistance with medication. We offer graduated levels of care based upon the individual need of residents, as determined by our continual assessment process. We are dedicated to enriching the lives of residents every day with signature services for those who value their freedom and independence, but desire or need services providing them with the highest level of quality, care, and value.
What Makes Us Special
---
Medical Model AL--med management, nursing staff 16 hrs. a day in AL, injections, sliding scale, wound care, O2 management, G tube management, hoyer lifts, 2 person transfers.
Features of Brookdale Lisle
---
Costs
Rent Plus Care Fees
Entry Fee
Fee Structure Extra

We Offer A Month To Month Rental
Room and housing options
1-bedroom apartments
2-bedroom apartments
Companion Suites

We Do Not Offer Companion Suites

Studio Apartments
Dining options
In Room Kitchens
Dining Room Shared Meals
Features
Beauty Barber Shop
Computer Room
Resident Transportation
Coffee Shop
Party Space
General Store
Hiking Trails
Garden And Patio
Resident Parking
Security Gate
Pool
Spa
Features Extra

Library, Fitness Room/Gym
Cleaning services
Laundry For Linens
Private Cleaning Services
Housekeeping
Laundry For Clothing
Technology and entertainment
Cable In Rooms
Wifi
Technology Extra

Emergency Call System
Health services
Skilled Nursing
Hospice Care
Medication Management
Physical Therapy
Nurse On Staff

Yes

Pharma
Activities
Offsite Activities
Music
Games
Religious Services
Lectures Discussions
Book Clubs
Wii Sports
Fitness Room
Yoga
Gardening
Cooking
Arts And Crafts
Activities Extra

Computer Class
Guest services
Guest Parking
Guests At Mealtime
Overnight Guests
Diet
Diabetic
Low Fat
Low Salt
Renal
General
Staff Patient Ratio

8 To 1

Minimum Age

62

Pets

Small Pets Allowed
Licenses
Licenses

IDPH licensed SNF and AL

State Licenses

5101735
Location of Brookdale Lisle
---
Get Cost Information
Get full access to reviews, cost information, and amenities