Tanbark Healthcare and Rehabilitation
1121 Tanbark Road, Lexington, KY, 40515
Talk to a Family Advisor: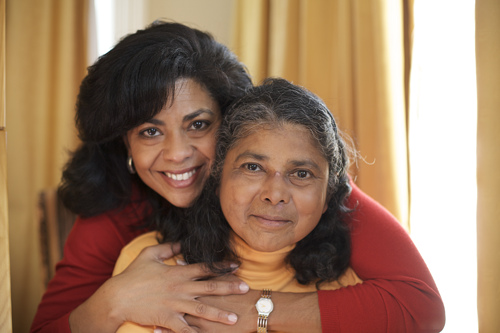 Top nearby Assisted Living Facilities
Reviews of Tanbark Healthcare and Rehabilitation
---
BeAware!
June 24, 2015
I am a friend or relative of resident
***Be aware of several things: Upon admission, they do NOT tell you that upon the 21st day of rehab, you will be charged an additional $150.00 per day because Medicare co-payment is reduced beginning day 21. If they "feel like" notifying you, they might, but in my case they waited until 18 days later to tell me they had been charging this amount to my bill. When I called to talk with 1 of the corporate vice presidents, he said "they're supposed to", but they feel no responsibility or conscience to make sure it IS done. Be advised to check and DOUBLE-CHECK the medications they put your family member on and the Care Plan that is posted in the room. Question it and make sure they FOLLOW it! I had to make sure a private caregiver was there most of the time when I couldn't be there because for the first 10 days, no one knew what the other one was doing. I suggest you RECORD your admission interview and do not sign anything unless you read every single word, even though they'll say, "this basically says...".
Lastly, the current administrator is sadly lacking in people skills. Ask any person and/or employee there. Now, for something positive...the rehab OTs and PTs do a great job and are truly committed to rehabbing your family member. For them, I give 5 STARS.
---
pnstudent11
September 17, 2012
I visited this facility
The staff was very friendly and helpful. They were able to answer all my questions and were very reassuring of their facilities accommodations. The administrator, Conjuna Collier, was very informative and even let me meet some of the staff that would be caring for my grandmother. The only negative thing I can say about this facility is cost but who doesn't complain about the cost of living in a facility such as this one!
---
From Tanbark Healthcare and Rehabilitation
---
Choosing a nursing facility for your loved one is a big decision. You want to make sure they receive the best possible care from a facility that will treat them like family, not customers. Tanbark Health Care Center, located in Lexington, KY, could be the right choice for a new home for your loved one in need of nursing care or rehabilitation.
ABOUT TANBARK
Tanbark is a small, highly ranked private rehabilitation and nursing care facility in Lexington, KY. The facility does not accept Medicaid or Medicare and typically is only about 70 percent full. According to the most recent figures available, a semi-private room at Tanbark is $208 a day, while a private room is $230 per day. It is one of the smallest skilled nursing facilities in Kentucky.
MEDICARE RATINGS
Although Tanbark does not accept payments from Medicare, the community still appears on the rankings from Medicare. According to Medicare ratings, Tanbark is one of the highest-ranked nursing homes in Lexington, KY. The facility rates much higher than average on licensed staff hours per resident. Tanbark also has a positive record of receiving far fewer violations than average on state inspections.
CANDIDATES FOR TANBARK
Tanbark Health Care Center is best suited to general care for seniors who need assistance due to temporary medical circumstances. This facility is not equipped to care for those who have dementia or Alzheimer's disease. As a rehab facility, Tanbark is beneficial for short-term stays for those recovering from acute health issues or surgeries, as well as for those who need some daily assistance.
DAILY LIFE AT TANBARK
Tanbark strives to be a home away from home, with friendly staff and capable nursing care. The care provided on-site includes physical and occupational therapy, x-rays, social work services, dental services, and mental healthcare.
Residents give Tanbark high marks for providing above-average dining services in a caring atmosphere. Each resident has an individual apartment-like unit, with a bedroom, small living room, sink and microwave.
Location of Tanbark Healthcare and Rehabilitation
---
Request Info
Get full access to reviews, cost information, and amenities