Marshwood Center
33 Roger Street, Lewiston, ME, 04240
Talk to a Family Advisor: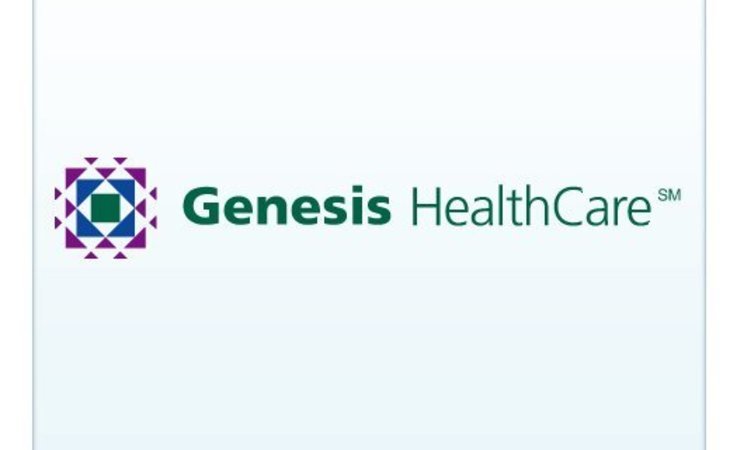 Top nearby Assisted Living Facilities
Reviews of Marshwood Center
---
Dontsend
March 03, 2017
I am a friend or relative of a current/past resident
Horrible, my mom was admitted to Marshwood from Cmmc for rehab after falling and breaking her leg because her diabetes sugar were to high. THEY WERE THREE HOUR LATE ADMITTING HER AND FEEDING HER NONDIABETIC FOOD ON ARRIVAL WITH NO INSULUN. MOM ASKES FOR HER INSULIN THE NURSE ASKS HOW MUCH INSULIN ARE YOU ON REALLY?!!! After a pessimistic meeting with her Dr at Marswood and hours of asking 5 different nurses for her pain meds i get a nurse yelling at me stating if you prevent me from doing my job i cant do my job !! Well im looking for communication and who are you ?? I immediately requested discharge papers from the hospital which they refused to give me and mom one month later my mom was brought to Cmmc died after 5 heartattackes due to blood clots to the lungs , on those discharge papers I never got after I asked for mom was her Dr at Cmmc ordered following care to be taking coumidan untill wait bearing she was never weight bearing the 33 days there and her discharge from marshwood stated zero given in warparin or other words coumidan. Let alone the times my mom said she waited forever to get help going to bathroom . If mom would had been given coumidan she would not had blood clots to her lungs causing her deathly heart attacks, so sad we are currently seeking legal council, but no money Wil bring her back please don't send loved ones here or anyone they should be shut down
---
Jack rabbit
December 25, 2015
I am a friend or relative of resident
My father was discharged from Maine Medical center to Marshwood Center this year. The facility is quite nice. The day shift staff are very friendly and seemed to provide good care for my father. However, evening shift is another story. My father had his call light on for about 1 hour (which I clocked and witnessed). He needed help to the bathroom and back into his bed. I assisted him myself and then, when he needed to use the bathroom again, no one answered to call light again. I hunted down the RN and she stopped passing medications to assist him. My father was a high risk for falls. No staff in sight in the hallways due to limited staffing in the evening. This was totally unacceptable. As an RN and Medical Power of Attorney for my father, I would not recommend this facility. I called the Social Workers for assistance in regards to lost hearing aides and left messages on their voice mail which I never received a returned phone call back. The Social Workers were both very nice in person. However, I felt they were very overworked which would explain the lack of follow through. The last thing is my father fell in their facility at night and as his medical power of attorney, Marshwood should have reported this fall to me via phone. I found out about the fall from my father. It turned out that my father hit his head and had to be admitted to Central Maine Hospital for brain swelling from the fall. The day RN that sent him to the hospital did the right thing which I appreciated. The RN admitted that the family and medical power of attorney were never notified of the fall.
---
bbisson
August 01, 2013
I am a friend or relative of resident
My Grandmother was brought to Marshwood from a local Hospital after breaking her hip. I was not at all impressed with the care that she received and after approx. a week I removed her and brought her home to live with me. She was only at my house one night when she was Transported back to the original hospital she had left to go to Marshwood because she was bleeding uncontrollably. When she arrived in the ER her Dr came down and looked at her an said What has happened to you, you were only gone a week! When her blood levels were drawn we found out that her Coumadin level was off the charts and that would be why when she scratched because she was in kidney failure and she bleed uncontrollably. she suffered from internal bleeding and suffered until she passed a few days later. After obtaining what records I could manage to get from Marshwood we learned that they had doubled her Coumadin from what she was sent there with from the hospital. It was so bad that she lay bleeding in her bed and we waited and waited and waited for a nurse (they were busy) that I drove approx. 5 miles to my house and got my first aid kit and bandaged her up. When the ambulance arrived to remover her from Marshwood she again was bleeding and the ambulance crew said they would bandage her up in the ambulance after waiting for someone there and no one came. Her medication was not given on time because they never had enough RN on to handle the patients and a CNA can't even give a band aid. She was having and asthma attack but had no inhaler because they kept it and I gave her mine (we used the same inhaler) and I was told that I was not allowed to do that. Well, let me tell youthat was my Grandmother laying there gasping for air and if they think I'm just going to stand by and watch while she can't get air and I have an inhaler in my purse there crazy! The whole week we were there her Dr (the Dr she was assigned) never even came in and gave her a physical or looked her over, funny yet he managed to double her Coumadin. When she went in for surgery I was told she may not make it out and if she did she most likely would be on a breathing machine. She blew them away she breathed on her own the whole time. I waited outside the operating room door where I had left her when they took her in and they couldn't wait to come and tell me. She wanted so badly to live and she made it through a surgery that no one thought she would only to be sent to Marshwood and overdosed on Coumadin. They had tubes in her pumping out the blood and they never stopped she was actually decaying from the inside out. The odor was so bad I bought air freshners for the room because I stayed by her side day and night. I will say I met a couple of very nice CNA's while I was there and they also have since left. It may look nice but the care was awful. I have to wonder since my Grandmother was never left alone someone would always cover me so I could run home and shower and take a break what would have been like with no one there looking out foe her. I could say much more but I won't bottom line I wouldn't send my worst enemy to Marshwood!
---
Karendee
September 30, 2011
I am a friend or relative of resident
My Mom stayed for rehab about a month, we loved the staff, and quality of care. My Uncle lives in the nursing home area and he feels he has the best care!!
---
---
Offering skilled nursing, medical and rehabilitative care for patients and residents while active seniors can enjoy a fun, dynamic lifestyle in our Assisted Living facility.
Location of Marshwood Center
---
Request Info
Get full access to reviews, cost information, and amenities