Brookdale Lafayette
215 West Farrel Rd., Lafayette, LA, 70508
Talk to a Family Advisor: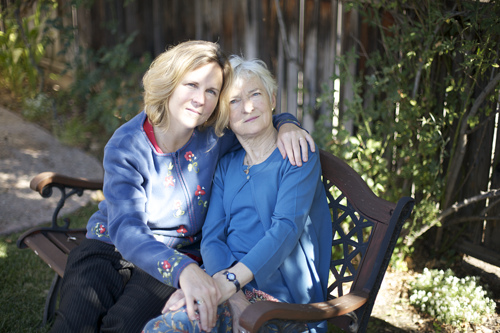 Reviews of Brookdale Lafayette
---
Robert174454
February 11, 2017
I visited this facility
Brookdale Lafayette had the best service. It was a clean area. No problem with your pets whatsoever. There are plenty of good shopping areas close by. Their food was great. Their chicken, their salads, and their fruit dish are excellent. They have different things in their dining facility. They even have bands coming on the weekend.
The rooms are spacious. You can put a garden out there and do what you wish to do. The place is real nice and manicured. We toured their whole grounds, courtyards, and everything around the whole building.
---
CliffSVSFJ
May 11, 2016
I visited this facility
Everything was great at Brookdale Lafayette, except that the rooms were too small. The dining room was very nice, though.
---
Lorraine40
March 30, 2016
I visited this facility
Brookdale Lafayette was very nice and a little more upscale with nicer, more updated rooms than in the other place I visited. It was in a larger city. They took their residents to Target. The facility had wood flooring, which I thought was very attractive. When I was there, they had a nice, comfrotable area where two residents were strolling. It had a beautiful fireplace and a dining area. The staff was super nice and impressed me. They offered a lot for their residents. I thought my father would be happy there.
---
William120989050
February 29, 2016
I visited this facility
Brookdale Lafayette had just finished renovating the place when we visited two weeks ago, and it looks very nice. The rooms they showed us are unfurnished because the residents will furnish the rooms themselves. They were putting on hardwood floors. They were nice-sized rooms with a bathroom. Some come with a little kitchenette, some don't. The facility grounds are nice. The people are very nice, very knowledgeable, and quite accommodating. I saw their activity board and they have something going on all day long. They hold mass daily and there is a minister who administers the Eucharist daily. They always keep the families of the residents engaged which is really good. This facility would be a good standard to set in looking for a facility for mom.
---
Dave42
January 26, 2016
I visited this facility
The staff that I met at Brookdale Lafayette was excellent, and very caring. The rooms were very nice, private, and recently remodeled. They had bingo, TV watching, and movies. The atmosphere is very nice, very friendly, very clean, and very accommodating.
---
Kevin22
November 25, 2015
I visited this facility
We visited Brookdale. The facility and services were excellent. The only reason we did not go there was because it was too expensive. I met the nurse. They had shuttle services available. They served three meals a day in a dining area set up in the style of a restaurant.
---
Barbara114309550
November 10, 2015
I visited this facility
I visited Brookdale Lafayette, and it was fine. The rooms were very nice and of a good size. Everything was very nice. The staff was very accommodating and very nice.
---
Mike114504850
October 31, 2015
I am a friend or relative of a resident
Brookdale Lafayette is a wonderful place. It is a wonderful community, with all their amenities and their great staff. They have been there for my dad from Day 1. They are very wonderful. I would recommend this place to anybody. They're expensive, but that's OK. My dad deserves the best.
---
Caring107035550
June 26, 2015
I visited this facility
I thought Emeritus at Lafayette (Brookdale Lafayette) was a nice facility, but it needed updating, and that would be my biggest complaint. I found the doors too difficult to open and very heavy. The staff was very pleasant. The rooms that I saw were an adequate size, and the bathrooms were nice. I think the big thing is that it needed updating.
---
Anonymous108154050
June 16, 2015
I visited this facility
We really liked Emeritus at Lafayette. It was very nice, clean, and very well organized. The price was a little too high. The dining area seemed good. The rooms were nice.
---
Caring105606350
May 24, 2015
I visited this facility
I've been to Brookdale a couple of times. I was very impressed with the personnel. The facility was clean, but it was undergoing renovation with the new ownership. The food was great; there seems to be a fairly active director. The only turnoff there was the layout of the rooms. It's a 70-year-old facility. The bedroom and living area were all one big L-shaped room.
---
Nadine4
May 23, 2015
I visited this facility
Mother and I went to Emeritus at Lafayette. Walking in, it looked classy and elegant. It looked more of a home environment as opposed to a nursing home environment, which was very important to her. The staff was very sweet, very complimentary to her, very informative, and tended to all of her needs at that moment as far as questions or looking around. They were very forthcoming, which was important to her, and it was as important to me for her to be comfortable. She is a very hard to please kind of person, very picky, and very OCD about things being very clean and neat.
And here was my mother visiting -- this very elegant classy lady -- and even the residents welcomed her as we walked through. As they would see her, they'd introduce themselves and were just forthcoming, and I thought, "Wow." This is where you'd want to be, and this is where she wants to be -- not necessarily in this particular place -- but to have that interview and experience for her, because she likes to be around people. So to walk here and see people greet her, introduce themselves, shake her hand, and the gentlemen as they would see that she is going to sit down were pulling up chairs, she was like, "Wow." She just kind of liked that because I think the idea of visiting an assisted living or a nursing home per se just blew her mind away. She knows that it is going to probably happen eventually, and I don't want to pick the place for her. I wanted her to pick the place and be comfortable in what she does. She saw this place, and she loved it, she loved the people, she didn't feel like anybody was trying to hide anything from her, and that was important to her.
---
Julie106039750
May 22, 2015
I visited this facility
The room and the people at Brookdale were very nice. It was setup very well for residents who have memory problems, and it was an all around community. If I would have moved my dad, this is the place to be. The residents looked happy; some walk around, and some were in the Alzheimer's unit. The worker there was very nice. I had some questions about how they would be able to handle my dad, and they were very informative. The grounds were very nice and welcoming, and it is a quiet neighborhood. They go on trips as part of their activities. I would recommend the facility.
---
Pamela19
July 20, 2014
I am a friend or relative of a resident
My mom is in Emeritus at Lafayette. Everything is fine, and she's doing well. The living environment is good. I just wish she had a bathtub, but she has a shower. As far as her apartment, it is very nice and very cozy. The staff is very friendly, and they try to work with her. They try to get her involved in a lot of activities there. They have a saloon. They have field trips. It is a very nice facility with no smell. It is more of a homey type of facility and not institutional.
---
Beverly33
March 29, 2014
I visited this facility
Emeritus was fine and nice but not that impressive. The rooms were not that roomy; most of the rooms are a studio type. It wasn't quite as luxurious. The staff who assisted us in the tour was very nice. They also have a lot of activities.
---
Christian2
August 15, 2013
I visited this facility
Friendliness of the staff and the services offered at Emeritus at Lafayette were pretty impressive. There's ease with which a person can live independently and still maintain some sense of community. The thing I liked best about Emeritus was the setting and the design of the building.
---
Chris23
June 20, 2013
I am a friend or relative of a resident
They are great. They gave the assistance needed to take care and get them on the right track. They made sure that they got their medicine and they were well taken care of.
---
rsam0823
October 14, 2011
I visited this facility
During my visit at Kingsley Place, I found the facilities to be in decent shape, clean and well-maintained. The front desk staff however were not very friendly, and were curt when asked questions. When I asked where I am required to sign-in, they ignored me the first time. I had to ask three times to get their attention. When I finally got their attention they treated me as if I was a pest. The amenities provided were good, each room had a large living area, bed, private shower and kitchenette equipped with sink and mini-fridge. The dining area was clean, the kitchen staff were friendly, helpful and genuine in their responses. The salon and doctors office were centrally located next to the dining area and were clean and well-equipped for resident's needs. There were also large and spacious public restrooms that were handicapped accessible centrally located. The laundry area was small, however, and located on one side of the spacious grounds. It may be difficult for some of the residents with mobility issues living on the opposite side to access. However, the residents may request assistance from the staff. The nursing staff were kind, honest and empathetic. They seem to have a genuine relationship with the residents and the residents seemed happy when they did their rounds.
---
---
We offer a home like setting and cheerful smiles from our professional staff who greet you every day. Our caring staff offers the assistance you need while respecting your independence.
Our peaceful setting, restaurant style dining experience, activities and beautiful setting combine to create a wonderful living environment everyday. Our genuine caring staff, home style meals, daily activities add to our residents' experience.
Through special events, activities, clubs and ongoing cultural enrichment programs, we offer unlimited opportunities for you to get to know other residents and us. Call to set up an appointment for a tour because we delight in showing you our home.
Amenities and Services
Daily assistance with bathing and dressing
Medication management
Dining assistance and special diets
Assistance with reminders and redirection
Escorts and assistance with walking
Emergency response call system
Housekeeping
Laundry and linen service
*Rates subject to change at any time. Level of care not included.
Features of Brookdale Lafayette
---
Location of Brookdale Lafayette
---
Get Cost Information
Get full access to reviews, cost information, and amenities