Williamsburg Villas
3020 Heatherton Way, Knoxville, TN, 37920
Talk to a Family Advisor: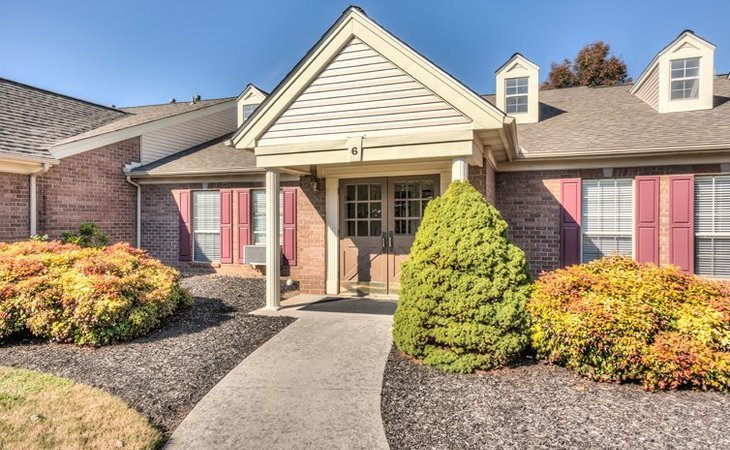 Reviews of Williamsburg Villas
---
Jonat
April 13, 2017
I am a friend or relative of a current/past resident
If you have a loved one with dementia, I would not recommend this facility. Once the patient reaches a "certain point" they will tell you they can not care for them. They are not an "end of life" facility.
Provider Response
As the Executive Director I would like to thank you for taking the time to write a review on our community. At Williamsburg Villas we serve a variety of residents with varying levels of acuity. At any point in time there may be residents staying with us that require extensive care, and there could be residents receiving hospice services. Each person's end of life journey is unique and we have had the privilege of helping many families through that journey. On occasion an individual will need a higher level of care than we can provide. In that event, we partner with the family to find the best placement for their loved one. Please stop by or give me a call if you would like to discuss your specific situation. Kind regards -- Keith.
---
Robyn374171
January 10, 2017
I visited this facility
Williamsburg Villas had friendly staff, was clean and neat, and did not have an odor. They had a shuttle service.
---
Scout111
December 15, 2016
I visited this facility
Great facility. Conscience and caring staff.
---
Caring104361750
December 30, 2015
I am a friend or relative of a resident
I have found the most beautiful place for my mother! The caregivers are sooo loving, professional and kind! The room my mother is in, is very large with a huge window overlooking the hills of green grass a trees and wild turkeys walking around! She has a large private bath and a large closet. She lives in one of 6 Villas! My mother has danced with one of the caregivers to her delight! and has gone to the library, and gone on several walks. There is a variety of groups of people who come to the Villas to enrich the lives of the people who live there. And it is very reasonable in cost! Williamsburg Villas is a hidden piece of heaven for our loved one!
---
Arlene12
October 29, 2015
I am a friend or relative of a resident
My aunt is in Williamsburg Villas for respite. We're just trying it out. Everybody has been very nice, very helpful, and have gone above and beyond to help make my aunt feel really comfortable. The staff is very caring. The facility is very clean and very safe, and newly painted and carpeted. There was no smell at all. It's just a great place. My aunt has been eating three meals a day, which is a huge improvement from what she's been doing over the last year where she was only eating once a day, so their food must be pretty good. There's not a single activity that my aunt didn't want to participate in, so that's huge, too.
---
Caring113395650
September 30, 2015
I am a friend or relative of a resident
My mom is in Williamsburg Villas. I like that they are very caring. They take good care of mom. We are very pleased with her being there. I will very much recommend it to others. The rooms are very well kept. They do not have apartments. They are just rooms, but they are very well done. Some of them are small and some of them are large, but it accommodates everybody's needs. They do all kinds of stuff. My mother doesn't usually participate, but they always have something going on. They have great activities.
---
Don44
March 17, 2015
I am a friend or relative of a resident
Williamsburg did a wonderful job of caring my father, but he was very sick. He was in and out of the hospital during his stay there, and he had several strokes. He had another episode while he was there, but they did a nice job of taking care of him despite the illness. He went into hospice care the last few days of his life. They did a very nice job of managing his care. He had another episode just before he passed, so he was unable to communicate or speak, but I was very happy with the care he received. They did the best they could under the circumstances. My father was really too sick, and yet they gave what they could. They were really not equipped to handle someone as ill as he was, and that's the reason that he went into hospice care. He was too far gone; he was just too sick. But considering everything, they were very caring, kind, and helpful.
---
Amy32
October 22, 2014
I am a friend or relative of a resident
My grandmother was in Williamsburg Villas for about 3 years. It's a very clean facility; they kept the rooms very well maintained. They painted every year or so. The staff was exceptional. Most of them were there the entire time that she was there. That's a big thing for Alzheimer's patients. The only downfall that I had on it was the food there. Their food wasn't the best. They have probably 12 rooms per villa. It's a smaller, homier group. It's small enough that the residents can bond with each other. We're very happy with it.
---
Marcia15
February 28, 2014
I am a friend or relative of a resident
My uncle has been at Williamsburg Villas for a couple of years now. I know that it is a lockdown facility. He has his own room. It is pretty good, nice and clean. Of course, he is losing clothes and stuff. When we went there and I looked at his drawer, he always has somebody else's socks. I'm actually unhappy with that. I'm also not too crazy about their food. They don't cook it there. Every time I go there, I don't see them doing any activities. I have never seen them take my uncle out anywhere. The staff, as far as I know, take care of him from day to day; however, they don't do anything for them. We had somebody go in there and try to rehab him for a little while. They did get him to go back to eating with the utensils. The girl who is usually with my uncle takes good care of him, but then there are others that I'm not too crazy about. They do have a doctor that would come in to check the patients. So far, since we have been there, they had two administrators. They need to get quality help in there.
Provider Response
Thank you for your feedback about Williamsburg Villas. It is always good to hear from our residents and their loved ones about things that are going well and/or areas that need improvement. I have been with Five Star for almost two years now and I am familiar with their values and just how passionate this company is about keeping the residents that we serve first. I would love to have an opportunity to sit down with you and discuss some of the things you mentioned and work with you to ensure that your uncle continues to get the quality of care he deserves and you expect. Please feel free to contact to me at (865)-573-0100 so we can discuss this further.

Thank you, Brandon O'Ree Executive Director Williamsburg Villas
---
Pauline4
August 13, 2013
I visited this facility
The staff who gave us a tour of Williamsburg Villas were very helpful. The location was also more convenient than the other one we visited. They had beautiful back porch areas that had a beautiful landscape. There was a beauty shop and the kitchen was very clean. The set-up made you feel at home. All the staff were nice, friendly and helpful.
---
Caring391378
August 01, 2011
I am a friend or relative of a resident
The facility is always clean and staff members are helpful and kind. Everyone works hard to create a good environment. We were reluctant to place my mother and father-in-law in assisted living, but this was as good an experience as it could be.
---
Genfriend
July 28, 2011
I am a friend or relative of a resident
Williamsburg Villas has 6 villas, each beautifully decorated as you would expect in a gracious home. Two villas are set up for Alzheimer's patients. The residents of each villa are matched carefully. This means that if your loved one begins to need more care because of mental decline, he or she is moved to a villa where the other residents are all at about the same stage. This provides a comforting setting for each person. Because my father is there, I visit frequently (several times a week) at all hours. I have never seen a sign of any problem or anything less than loving care for the residents in any of my many visits. The staff at Williamsburg is wonderful. I would note if any person was less than kind, caring, courteous, or helpful, but after 6 months and meeting many caregivers, I have yet to find one person that is anything less than I would want for myself. If I list names, this review will run much too long but I am beyond grateful to them for all that they do. There are nurses there 24/7. If it becomes necessary to call an ambulance, they will do so and then notify the family immediately. They work very hard to keep families informed. There are activities available and where it is accepted (by the resident), activities to stimulate mental or physical abilities are used to draw the residents out. There is a Sunday service available. The food is excellent, and visitors can join their family at mealtime with a bit of advance notice. Alternate meals are offered so that if a resident does not like what is on the menu, there is another choice. Food may be brought from home as well (for example, I bring sliced strawberries at times because I know my father enjoys them.) If the people at Williamsburg know you have a food preference, they will adjust their grocery list accordingly. (Buttermilk is on the grocery list especially for my father.) Snacks are provided during the afternoon, evening, and, if needed, a middle of the night snack is provided as well. While Alzheimer patients get special care at Williamsburg, it is not ONLY for them. There are villas that cater to those people who have no mental impairment or who just need the added care of this facility. I most highly recommend the people at Williamsburg and the beautiful facility in which they work.
---
---
Williamsburg Villas offers compassionate senior care in Knoxville, TN. We strive to create a home-like atmosphere where you and your loved ones can feel secure. Our warm, well-trained staff works closely with our residents to provide the utmost care and comfort. As part of the Five Star corporation, you can be sure that everyone at Williamsburg Villas shares the Five Star Values, and is committed to a high level of caring in all that they do. Please schedule a visit to see why we are the first choice in senior care in Knoxville, TN.
Features of Williamsburg Villas
---
Costs
Minimum Rate

$2075/month

Minimum Memory Cost

$2750/month
Location of Williamsburg Villas
---
Get Cost Information
Get full access to reviews, cost information, and amenities