Talk to a Family Advisor: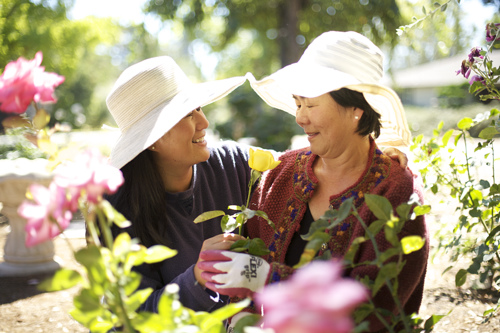 Top nearby Assisted Living Facilities
Reviews of Taylor Home
---
debatemom
March 18, 2017
I am a friend or relative of a current/past resident
This is the 3rd assisted living facility my father has lived in in the past 2 years. Over that time we came to realize what was critically important and what was a nice to have extra. Taylor Home provides the caring family environment, friendly faces, and engaged staff. It's an older facility, kept well, and clean. The respond to you and there is always someone available when you enter the building, 24x7. The grounds are safe and great for walking with many sitting areas. It's not all about pricing, but you can pay 2-3 times more and get frills which in the end don't provide your family member with what's really needed - a place that is the next best environment to "home".
---
Patti365614
September 18, 2016
I am a friend or relative of a resident
My father was at Taylor Home. There was a lack of care, and the diet was poor. We did a round the clock care for him because he wasn't getting enough. He was there for six weeks, and it was six horrible weeks. It was a bad experience. They should have continuity of care, better nursing staff, and better meal plans.
---
Linda104564150
January 17, 2015
I visited this facility
I visited Taylor Home for my mother. It is assisted living and also independent. The staff was great. The services looked like what we anticipated. The menu seemed to be appealing. The facility seemed very clean. It was large and airy. The landscaping was beautiful. It just looked like a good atmosphere.
---
Kathy97827650
December 09, 2014
I visited this facility
We visited Taylor Homes for my dad. It was clean, and the staff is friendly. Their residents were very nice as well. The rooms were not really large, but they are adequate. They have what you need in them. The grounds were kept very nice. They were able to shows us their activities, and they have everything you could think of. They were having Hawaiian day the time we were there. They were also exercising. I think they have a lot of activities.
---
Fonzi
November 30, 2014
I visited this facility
I will be moving this Saturday to Taylor Homes. I chose it because my aunt stays in there and she likes it, and it is not as expensive as some of them. The apartment is very clean. It has one bedroom, and it is good for one person or a couple. The staff is very friendly and very helpful. They are very conscious about your feelings and on what you need and what you want. They had activities like fitness class. They do bingo and reading sessions. They have the whole day filled with something you can do.
---
none12345
October 29, 2013
I am a friend or relative of resident
Taylor Home has been fabulous. Everything was wonderful and I was very pleased with them. They were very nice and very kind. All the staff from maintenance, to security, the kitchen, the medical, and the human resources, everybody was wonderful. My husband's room was very comfortable. I couldn't be more pleased
---
Alwc37
July 24, 2012
I am a friend or relative of a resident
The staff is usually very decent. The person who was in charge was not a nice person, but she did seem good at her job. She seemed stressed out but she made sure the residents were taken good care off and was tough on the staff because of this. She may not have been overly friendly, but I liked how she ran the place.The nurses were punctual with meds and there normal routines which was nice. They seemed cheery and friendly, and I never had any issues with them. My grandmother seems to like them well enough, which is good to hear from her. The cooking staff changed recently and the meals went from being very good to mediocre. I am not sure if they have less money or they don't know how to stretch it as far as the last group, but it was a very noticeable hit in quality. I do recall a few theft issues, the residents will decorate the outside of there doors and rooms. The thefts seem to have stemmed from other people who lived there though and not the staff. Some of the elderly people have mental issues and it was unsure if they knew what they were doing was wrong or not. I felt everything was handled in a acceptable fashion.They have crafts and social groups for the residents which adds a lot to there life. They have daily activities and reading groups as well as live musicians that come in. The staff really does do a lot to increase the quality of the life for the people who live there.
---
Candi6981
April 14, 2012
I am a friend or relative of a resident
Taylor Home is a lovely community. The grounds are large and well kept. They have many recreation activities for their community members daily. They also offer gathering just to allow you to get to know your neighbors. The staff are very friendly and helpful always willing to assist anyone. The have 24/7 on site medical staff as well, in case any emergency were to arrive. They offer residential (group) living, or assisted ( individual) housing on site. They also have an on site laundry facility and a dog walk for pampered pets. I would highly recommend Taylor Home to anyone who has to make such a difficult decision. Taylor Home had doctors that work for the facility that actually still do in home visits for patients that cannot get around so well. They offer a community shuttle that leaves often going to various locations for people who are unable to drive as well. I like the fact that they also allow over night visitors, up to three days a week. That way you do not have to worry so much you family member is getting the attention they need, you can provide it to be certain.
---
Guardian3
April 10, 2012
I am a friend or relative of a resident
Taylor Home is a very pleasant facility who accommodations range from independent living to skilled nursing services. I have had two friends who have stayed at Taylor Home and found both of them very adequately taken care of. Both started in the assisted living side and as their conditions progressed one was reassigned to skilled nursing and one was moved to another facility. The staff was very caring and attentive to the daily needs and changes to my friends. When one started to have frequent falls and memory lapses it was one of the nurses who called me so that we could figure out it was a vitamin deficiency. The staff also worked tirelessly in accommodating my friends' rather particular requirements concerning how their beds were made, the food that they would eat and other such requests. I have to say that one of my friends has a very prickly and sometimes hateful attitude to others but the staff never let her behavior effect their treatment of her. When one of my friends passed after a long bout of cancer the staff was very considerate while I worked to get her room cleared out and everything settled. Their compassion was most appreciated. Although this Taylor facility does not have a locked unit for Alzheimers patients its front desk staff is very attuned to its residents and keeps them from wandering from the facility by redirection.
---
britt9oh4
February 24, 2012
I visited this facility
I was in the dementia/alzheimers ward and the staff was amazing. The staff played thinking, and memory games with the patients to help keep their minds active instead of just letting them waste away. The staff performed frequent checks on all residents to ensure all needs were taken care of and nobody was being neglected. All guidelines were followed to a tee, and even the residents all seemed very happy. I visited around christmas time and the facility was nicely decorated which helped with the resident morale, and even gave out christmas cards so as to keep their spirits up. Every one at the facility was so nice and friendly. The facility was clean, safe, and welcoming. I will definitely be reccommending this facility to anyone that i come across looking for one, and will even keep it in mind if a time comes that a family member of mine needs to be put into one. I can't think of anything wrong with this facility except for one worker which is why i couldn't give it a 5 star rating. Everything else was absolutely perfect.
---
---
Taylor Home is an assisted living facility in Jacksonville, FL that offers residents independent living options and daily support services. Contact Taylor Home for more details on housing, services, and rates.
Top Cities for Assisted Living
---
Request Info
Get full access to reviews, cost information, and amenities