Brookdale Atrium Way
9960 Atrium Way, Jacksonville, FL, 32225
Talk to a Family Advisor: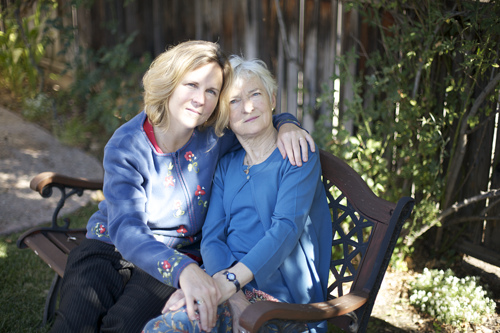 Reviews of Brookdale Atrium Way
---
sandoerr46
January 03, 2017
I visited this facility
Brookdale Atrium Way is in the middle of a major renovation. It looks a little worn right now because they had just acquired it, but they've started working on individual rooms and the main entry way. It has very little outdoor space, so it's tight if you have a pet. The road had a good bit of traffic on it. The one thing that I didn't like about it was it seemed more regimented than some of the other places I have gone to visit. If people were using walkers or wheelchairs, they had placards on them with the individual's name and their apartment number. That's the only place I've ever seen do that. I liked the management person. I got to see one studio apartment and a one-bedroom. They had a full kitchen, which I thought was really nice. The dining room had a lot of nice-looking comfortable chairs and four-person tables.
---
1244
December 01, 2016
I am a friend or relative of a current/past resident
Our family is thoroughly disappointed with this facility. The care our loved ones were promised when we made the difficult descion to move them there has never been fulfilled. The staff constantly fails to schedule and keep the Dr appointments. Their room is rarely cleaned or garbage emptied. There is always mold in the shower and things never get fixed. The staff is rude when bothered with questions and in general unhelpful. We have met other families moving their loved ones as a result of the neglect. I would never recommend this place.
---
Shirley046147
October 27, 2016
I visited this facility
Brookdale Atrium Way was nice, and the staff seemed friendly and knowledgeable.
---
Pam626706
September 29, 2016
I visited this facility
I thought Brookdale Atrium Way needed to be redone. It was starting to look a little old, and it was dated. The carpets needed to be changed. Some painting needed to be done, and furniture needed to be recovered. It had some wear and tear. The people were very nice, and the location worked for me because it was close. The dining area looked nice. I don't know if it's the right fit for my mom, but I think some people would be happy there.
---
Jordan5
March 09, 2016
I visited this facility
Brookdale Atrium Way was a very beautiful place; it's immaculate. The people were very nice. It was a clean place where I would feel comfortable having mom to live. Staff seemed to be friendly, and most especially it's close to home.
---
A Fellow Reviewer43
January 28, 2016
I visited this facility
Brookdale Atrium Way is the same as the other facility I visited. The rooms were homey. As for activities, the residents look at questions on a TV screen, and they have to decide which choice is the correct answer. If they get the right answer, then they get a star, and if it's the wrong answer, they have to rethink it. It is like a memory-type thing. They have a small grocery store there, too.
---
Caring113845450
September 29, 2015
I am a friend or relative of a resident
Brookdale seems to be a good community, and everybody has been really nice. My friend seems to be pretty happy. They have a lot of activities, and they seemed to be really caring about her. She has a one-bedroom, one bath, a combined living and kitchen area, and a little patio area. They have music that comes to the facility, they have Bingo, and they take them to shopping and doctor's appointments. She said the food is pretty good.
---
Caring107085750
May 17, 2015
I visited this facility
Brookdale Atrium Way was an older facility, but it waswell maintained and very clean. The residents all seemed very happy, and there were many things for everybody to do. It was very nice, but really far from my house. They had cooking, music, movies, and libraries, and they seemed to have a ton of stuff scheduled every day of the week, which made me happy too. Everybody was busy all the time, but it wasn't as cheery and bright as the other places.
Provider Response
Thank you for taking the time to visit and share your thoughts. We are committed to continuous quality care and service and will share your feedback with our management team.
---
Caring105785350
April 28, 2015
I am a friend or relative of a resident
The staff at Brookdale Atrium Way has the biggest heart, and they are all about trying to get everybody what they need. My grandmother's room is quite large. They have lot of amenities for their residents.
---
Pamela31
March 14, 2015
I visited this facility
Atrium at Regency was very clean. Their staff might have been pre-occupied as the head person that gave us a tour didn't seem like she really want to show me around, so that bothered me. Other than that, the facility itself was beautiful, clean, and smell free. The physical therapy room was overcrowded. It has almost 20 patients in there, but there were only 5 physical therapists, and I noticed most of them where just sitting there. They weren't doing anything, so that I didn't like either. The staff told me that they are in the process of expanding their physical therapy room so that they could accommodate the patients more.
---
Caring99034950
December 28, 2014
I visited this facility
Atrium provides a lot, but it just didn't have that same warm family feeling to it. It was more sterile looking to me. It seemed clean, but it was much older. The main area was nice.
Provider Response
Thank you for taking the time to share your thoughts. By giving us your feedback, you are helping us to understand what we do well and what we need to focus on improving. Please be assured your feedback will be reviewed and used to help better serve our residents and their families.
---
Caring96833250
November 30, 2014
I visited this facility
At the Atrium, I didn't like the fact that you have to eat with the same people three meals a day. All the staff was very accommodating, and they were very nice. The rooms were smaller than some of the places I visited. The dining room was very nice.
---
Michelle96390650
November 11, 2014
I visited this facility
Our experience with Brookdale Atrium Way was fine. The staff were very helpful, and the rooms were nice. They do have activities, but I can't remember them anymore.
---
Cathy96299650
November 03, 2014
I visited this facility
We visited the Atrium (Brookdale) which was very nice. I'd highly recommend it. I was impressed with the people that are running it and in the cleanliness of it. Very nice people. All the residents looked very happy. They were cooking lunch when we were there; the food smelled wonderful. All the residents looked like they were having a good time. The rooms looked very nice; they paint and clean them before you move in. The grounds are kept up. There are all kinds of trees and they're closed in for the residents to go in and sit by the water and it's very quiet back there. It's very nice where it's located. It's down a dead-end and you think you're not going anywhere, but it opens up and there sits the Atrium (Brookdale). They have the senior living, assisted living, and nursing home right on the same property. They have things they offer. If you want to have people come in and make sure you're taking your medicine, it's a little extra charge but it's not astronomical in cost.
---
Caring83394650
May 29, 2014
I am a friend or relative of a resident
The Atrium smelled fine. The rooms are comfortable. The food is satisfactory. The staff is nice enough. I like that there was space available.
---
Caring72009350
November 27, 2013
I visited this facility
I like the Atrium Jacksonville. The facility is very clean, very bright, very well decorated. The lady who showed me around was very knowledgeable and very professional. On the time I was there, they had a King Fish contest and they also had a picnic lunch. They also take the residents to shopping, movies, and to the malls. The people are very professional. They had a beauty parlor there and different things; and physical therapy if she needed it. It seemed pretty complete.
---
toby jr
September 25, 2013
Other
I would never have a family member live there ,, not enough staff,, smells of mold,,, not clean,,lots of dust everywhere
Provider Response
Thank you for your feedback. I'm sorry we did not meet your expectations when you visited our community. We have housekeepers daily that are assigned to clean common areas and residents' apartments. We conduct regular inspections of our community to ensure it is clean. In addition, we have a work order system 7 days a week, so that anyone can submit a housekeeping request. Work orders are typically completed within 24 hrs. Finally, I meet regularly with the resident council to solicit feedback and collaborate. Regarding our staffing, we staff based on resident acuity to ensure appropriate staffing levels to meet our residents' needs. This is accomplished utilizing a sophisticated acuity based staffing tool. This results in our staffing far exceeding the state assisted living requirements. I would like to have the opportunity to discuss this with you further. Please feel free to call me at your convenience: (904) 724-4001

Joseph Cassiba, Executive Director
---
Gadget1949
September 10, 2013
Other
I am a daughter living in Massachusetts with aging parents in Jacksonville Fla and I was contacted by a representative from Caring Partners. I felt such an emotional transfer of concerns..everything I voiced was acknowledged and I felt so supported. I was given wonderful suggestions but realistic points of view. I have the contacts number and know I will keep in touch. Thank you for such a great resource.
---
Wayne1
August 25, 2013
I visited this facility
I visited Atrium and I thought it was a very nice place. The staff was very helpful, polite, informative and very accommodating. The food was good. The whole facility's lay out was beautifully done. The rooms were beautiful. My dad loved it and there's nothing that I did not like about it.
---
Patti5
June 29, 2013
I am a friend or relative of a resident
I chose Atrium Jacksonville because it's closer to where I live and after my mom had gotten out of the hospital for a surgery, they had put her on a rehab side at the Atrium and we liked it. Now she is in the independent living side of the facility. The staff was very professional and everyone is very, very friend. I think they are doing a great job. They have bingo, bowling, they have entertainers like singer and guitar players come in and there are different areas through out the building where there other things that they can do like play cards or make puzzles and they've got a physical therapy set up in there for them as well.
---
Gertha
June 17, 2013
I visited this facility
I paid a visit at Atrium Jacksonville and it looked clean. The staff were very helpful. It was a nice facility.
---
caring0506113
May 16, 2013
I visited this facility
Atrium at Jacksonville was very nice, very clean, and the staff was very professional. But dad wanted to be closer to my mother who is in Atlanta.
---
Susan43
May 14, 2013
I visited this facility
I looked for a place for my mom and I visited Atrium Jacksonville. It was a beautiful and wonderful place. The staff were caring and helpful. The rooms were bright and spacious, and the hallways were easily navigate able. There were music, games, dining, they celebrate birthdays of the residents, etc. Over all, it was a nice facility.
---
mimiw23
December 07, 2012
I am a friend or relative of resident
My father likes living at the Atrium in the assisted living section. However, we have had continuous issues about the staff. My father has found them to take a long time to respond to a call and sometimes do not respond for several hours. I have addressed the issue with the Administrators, who always seem to have an excuse...we're having trouble with the alarm system, they were probably helping someone else. Unfortunately, when dealing like with an elderly, handicapped person, the excuses get old fast. We have also found terrible confusion with my dad's medications. Yes, the Atrium is clean, the food is great and the staff is nice, but nice does not dismiss the fact that they are not responsive. I am looking for lodgings elsewhere for my father.
---
Clarkson
November 21, 2012
I visited this facility
When my grandfather began having his issues, and heard that he would have to be moved into a home, I was honestly quite worried. Homes in my past have typically been dreadful. The people living in the places seemed depressed and down. This however, was not the case with The Atrium. I walked into the facility to see many smiling faces. The people there seemed to be in an all-around pleasant mood. The atmosphere was wonderful, and the lighting seemed to compliment the mood; it was not too dark. My grandfather was very excited to speak of the Ice Cream served every Tuesday. I thought perhaps is cafeteria ice cream, but I came to discover there was an actual ice cream parlor! Moving on from the facilities themselves, the staff was excellent. They all bore a professional appearance, and appeared to enjoy themselves and their jobs. There was a special member of the staff, a dog, which seemed to be a delight to the residents of the facilities. Overall, I must say that things were wonderful for my grandfather while he was there!
---
Jdawg0324
October 30, 2012
I am a friend or relative of a resident
At the Atrium the staff was very nice, greeting us as we entered the doors. The layout of the building sort of bothered me since it seemed one main room was used for dining and all events. Also, the smell is always a little different in nursing homes but it smelled especially weird on the day that we went to visit. And space needed to be addressed. Space became an issue when i first noticed the above situtation with the dining area. But as i passed through this area and came to the room of my great uncle, I also noticed that his room was tiny. His chair was about 2 feet from the tv and that is as far away as possible it could have been. And lastly cleanliness was an issue. I was told that it was because of the time of day we went but, if I'm paying money for the care of my elder i want it to be clean all the time. No elderly peson should have to deal with any type of filth because of the lack of the correct care their receiving.
---
satisfied3
July 11, 2012
I am a friend or relative of a resident
Our experiences with Atrium Jacksonville have been a mixed bag but trending towards the good overall. Most striking , and positive, has been the extremely kind, caring, and compassionate demeanor of several of the staff. In fact when I was looking for an assisted living facility for my parents , I asked a couple of the residents, at random, how they liked it there. It almost broke my heart when one replied "it's not quite like our homes, but the people here are nice to us." That has almost universally been our experience as well. Despite a rocky start we have all settled into a comfortable routine. Mom has made friends with other residents and loves the attention she gets from the staff. The grounds and the buildings are well maintained. The ponds outside are a boon to the local wildlife who in turn amuse the residents. The food is tasty and fresh. I wish I could move in.
---
commercesd
April 13, 2012
I visited this facility
The Atrium Jacksonville was assisted living facility looked really well-kept from the outside. The lovely lake right along the property looked tranquil and serene. The grounds included much lush, exotic greenery which added nicely to the overall aesthetic. The Grecian style pool was particularly beautiful. Every part of this facility looked more like a resort than anything else. It really was one of the most gorgeously designed places we've seen thus far. The main foyer had a lovely receiving area, reminiscent of a high-end hotel. All of the communal areas all had plenty of space for residents to enjoy with each other and friends and family. The food choices looked nutritious and delicious, as well as the regular snacks - offered continually. The dining areas have many options. From more intimate to communal dining, resident can choose whatever they like. The living suites were all a nicely sized and beautifully decorated. We could see that anyone could be comfortable in any one of them. Each unit had individually controlled temperatures. The patio areas also had barbeques where they have hosted and private parties. Events and outings scheduled include anything you can imagine - from restaurants, to art museums, the library, to local films, fine dining and theater. They also host many onsite parties for residents at the facility which they encourage friends and family to attend regularly. The residents looked like they enjoy living here, and we could really see why. Anyone could be happy living in this thoughtfully designed, spacious, beautifully decorated environment. The staff also very adequately attended to the residents needs easily, and with kindness.
---
From Brookdale Atrium Way
---
Brookdale Atrium Way provides assisted living residents with lifestyles, housing, and services in comfortable surroundings combined with exceptional amenities, programs, and care. Through Brookdale's signature Personalized Assisted Living, we customize our care offerings for the individual. This allows each resident at our community the freedom and opportunity to make choices that will ease their lifestyle transitions. Residents enjoy life with the support they need, coupled with the appropriate accommodations as their needs change.
We promise Respect for Individual Preferences by offering personalized care needs and providing an atmosphere that encourages each assisted living resident to live in health and longevity. We also offer special housing and care options for those who require assistance with the activities of daily living such as dressing, bathing and assistance with medication. We offer graduated levels of care based upon the individual need of residents, as determined by our continual assessment process. We are dedicated to enriching the lives of residents every day with signature services for those who value their freedom and independence, but desire or need services providing them with the highest level of quality, care, and value.
What Makes Us Special
---
We are a the only rental CCRC community, located on 18 beautiful wooded lakes surrounded by ponds and lagoons, we have many private picnic areas and walking paths and we are pet friendly.
Features of Brookdale Atrium Way
---
Costs
All Inclusive Rent
Entry Fee
Fee Structure Extra

We Offer A Month To Month Rental
Room and housing options
1-bedroom apartments
2-bedroom apartments
Companion Suites

We Do Not Offer Companion Suites

Studio Apartments
Dining options
Dining Room Shared Meals
Room Service For Meals
Features
Beauty Barber Shop
Resident Transportation
Coffee Shop
Party Space
General Store
Hiking Trails
Tv Room
Garden And Patio
Resident Parking
Features Extra

Library, Fitness Room/Gym
Cleaning services
Laundry For Linens
Private Cleaning Services
Housekeeping
Laundry For Clothing
Technology and entertainment
Cable In Rooms
Internet Enabled Rooms
Wifi
Technology Extra

Emergency Call System
Health services
Skilled Nursing
Medication Management
Physical Therapy
Nurse On Staff

Yes
Activities
Offsite Activities
Music
Games
Stories
Religious Services
Lectures Discussions
Book Clubs
Wii Sports
Fitness Room
Gardening
Cooking
Arts And Crafts
Activities Extra

Computer Class
Financial guidance
Home Sale Assistance
Va Benefits Consultation
Financing Advice
Guest services
Guest Parking
Guests At Mealtime
General
Respite Care
Minimum Age

55

Pets

Small Pets Allowed
Licenses
Licenses

7109 - LNS Licence
Location of Brookdale Atrium Way
---
Top Cities for Assisted Living
---
Get Cost Information
Get full access to reviews, cost information, and amenities