Freedom Village Holland
145 Columbia Ave., Holland, MI, 49423
Talk to a Family Advisor: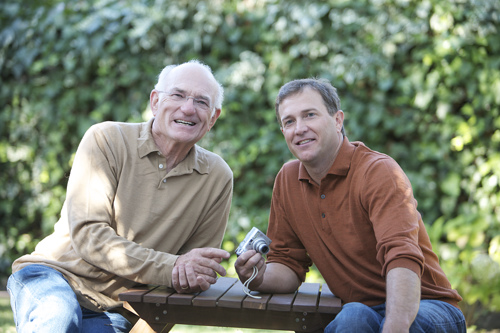 Top nearby Assisted Living Facilities
Reviews of Freedom Village Holland
---
Barbara812731
June 28, 2016
I visited this facility
Freedom Village at Holland was excellent. They provided a restaurant environment, a pool, a gym, a valet, transportation, and parking. It's very nice. The rooms are very nice and compact, but adequate. It's a very nice place.
---
Notgood4u
February 05, 2016
I am a friend or relative of resident
The facility is not ran well and they understaff their nurses. The facility is old and needs maintenance. The staff is rude and more interested in gossiping than working. The rehab is ineffective and they say they do wknd therapy, they don't.
---
Caring101194450
November 03, 2014
I visited this facility
I looked at Freedom Village, and I found it rather expensive. The staff was accommodating. They gave me the information that I asked for. Some of the questions we asked and I found that they were a little short on giving us good answers was about what medical support is available; and what I'm talking about is what's available in the area from hospitals, public transportation that kind of stuff. It was a large apartment complex; it looked like there were some variations in the accommodations depending on what part of the complex you're going to be in. It looked like it was pretty up to date, and all the activities were well maintained.
Provider Response
Thank you for taking the time to share your thoughts about our community. Your feedback is always considered and appreciated!
---
Caring101102950
October 31, 2014
I am a friend or relative of a resident
My dad had been at Freedom Village Holland for rehab. The food is excellent, and the employees were really nice. I would recommend them as they had good care, good food, and it was clean.
---
Caring92081550
August 13, 2014
I visited this facility
Freedom Village Holland was just as nice. It was just not all on one floor. Part of it was like six floors. It was a big building. My father actually stayed there for short-term rehab and the staff was excellent. He had a shared room and I would say it was comfortable. My father didn't like the food, but it was excellent. It did not have a homey feel. I know their rehab services are excellent.
---
Caring74238650
November 27, 2013
I am a friend or relative of a resident
My mother had been in Freedom Inn for a short-term stay after surgery. She was there in their rehab facility. She stayed there for whatever Medicare can allow and I believe it was 20 days. It was an excellent facility. They're very well staffed. I also thought their care was outstanding. At the time, she did share a room with another patient. It was an outstanding facility, but it was also expensive. Also for long-term, they told me they don't accept Medicaid waiver. It was all private pay.
---
Caring71768050
October 28, 2013
I visited this facility
We liked Freedom Village. We stayed there a couple of nights and enjoyed all the facilities. They had a gym, a pool, a library, a workshop and a game room. They had laundry service. We ate there and the food was very good. When you're already there, you could go to assisted living or skilled nursing.
---
Nancy65786850
August 02, 2013
I am a friend or relative of a resident
It's very nice at Freedom Village at Holland. I'd eaten dinner there and it's a fine place. My friends are very happy there and I don't know anyone there who isn't.
---
Austacia
March 13, 2013
I am a friend or relative of resident
I appreciate the great facility The Inn at Freedom Village offers. However, there are not enough staff to respond to the needs of patients who need immediate assistance to go to the bathroom, for them to receive their pain medication on time, etc. And when you check out of the facility, any medications you might have had with you when you came in can't be found when you check out. That to me is a great concern. Can you imagine being told they don't know where your medication is? And then there is the coercion that takes place to stay longer than what might be necessary. I realize this is a fine line, but ultimately they make more money when you stay. Lastly, we found that a paitent was moved to another room without notification to the family. So not only were items lost in the move that didn't get taken with, but family couldn't find the patient when they went to visit. I think administration has a long way to come to make me feel comfortable letting them care for my family 24 hours a day.
---
bm2tram6
October 24, 2012
I am a friend or relative of a resident
Freedom Village although pricey was very top notch. First of all the safety of the residence with Fire Protection cannot be surpassed. The measure that the facility took with fire proof walls, sprinkler systems, and fire drills with the staff and residents was above expectations. Dining in this facility included food prepared by a 5 star culinary Chef, not a grill cook. There were several different dining rooms for various foods and atmosphere. Menu included high end foods like lobster and lamb, to fast food like tacos and burgers. All staff members including maintenance maintained a professional appearance and demeanor at all times. I was made to feel like part of the family there within the first several minutes of walking on the grounds. They even had a full scale fitness center, an olympic size swimming pool, and a movie theater. The activities department had something to do everyday from local shopping trips, local parades, bowling, birdwatching, and simple gardening. The nursing staff in complete control and very knowledgeable. When asked a question that they could not answer they immediately sought out someone who could answer your question. I did not notice one resident or family member that appeared to be unhappy or unsatisfied at Freedom Village Holland.
---
Smile1990
September 27, 2012
I visited this facility
Freedom Village staff was also accomodating both to me and to their residents. The staff knew each resident well and cared about his or her welfare. In addition, they were excited about helping me create a program that would encourage a relationship between the residents and college students because it would benefit the residents. The facility itself was appealing and clean and the food was prepared well.
---
TomWS
September 27, 2012
I visited this facility
I visited Freedom Village over 25 times with my Mother-in-law and over 15 times with my Mother. The staff was always friendly and took great care of my Mother-in-law and Mother. All the rooms are nice and clean and do not have the hospital feel which was very important. Freedom Village has a nice room for physical therapy and provides one on one care as they worked on My Mothers bad knee. I was allowed to bring in my well trained Golden Retriever dog for many visits as this made the serious nature of the care lesson a little which was important to everyone. My Mother told me many times that the food was very good and I was allowed to try some and i agreed. The atmosphere for eating was more like a restaurant which made my Mother very happy. The parking was great as I could park less than 100 feet from the entrance almost every time I visited. The elevator was a little slow but I soon got use to it. They had some fun events like field trips and weekly Bingo games which helped my Mother-in-law pass the time a little better. Although they had thin LCD TV's in the lobbies I wish they had them in the rooms as well. They even have some live exotic birds in a beautiful bird cage as you walk through the lobby.
---
Lena3
August 21, 2012
I visited this facility
Freedom Village Holland was a facility that I found to have much experience and professionalism in its area for assisted living. The staff were extremely kind and caring. The amenities, as well, were great and fit well for the relative of mine that was admitted last year. I would definitely recommend this Assisted Living Facility to others in need.
---
JVB1
February 29, 2012
I visited this facility
A large variety of programs kept residents entertained, from music to card games or bingo to art and crafts. Even an activity as simple as sitting and looking out the large picture windows overlooking the river was being enjoyed by many. The staff were incredibly friendly and knew everyone by name. They worked hard to ensure a fun and positive atmosphere. The building was not the newest, but was well maintained. The layout of the whole facility was fairly simple as well, a plus for residents who may have memory and/or mobility issues. Each individual's room was shared, like most in facilities like this, but the staff were good about keeping private things private even in such a tiny space. The food was a little lacking by some resident accounts, but this may just be attributed to personal preferences. The menu looked fairly varied to me. Overall a nice looking place in a nice town with nice staff. 4 out of 5.
---
AbasIviobile
June 23, 2011
I am a friend or relative of resident
Freedom Village at Holland is a beautiful facility. My great grandmother became a resident here 4 years ago and she wouldn't want to live anywhere else but here. Freedom Village at Holland has skilled nurses that I can trust. They have an inside swimming pool and a grand lobby. The place is beautiful. In fact, I've already made arrangements for myself to live here when I retire. Freedom Village at Holland has a lot great programs, you should look into each and every single one of them. My great grandmother hasn't complained once ever since she became a resident. Expect great service from these guys, this place is worth it.
---
TriKitty
June 13, 2011
Friend or relative of resident
My Father in Law has been a resident at Freedom Village in Holland, Mi. for a few years now. The first time we pulled up in front for a visit I thought to myself "This place is simply beautiful, there is no way they are going to take good care of him in such a large and lavish place." Boy was I wrong. Upon entering, just to visit my husband and I were greeted soo warmly, warmer in fact than most hotels I have stayed at in my day. When we got in the room to visit with my father in law he seemed much happier than I had seem him the past few years. The more he talked to us, the more I could see why he was so happy. He made many friends at the Freedom Village not only with other residents but with the staff as well; in fact while we were visiting 3 staff members just popped in for nothing other than to say hello to my father in law and see how he was feeling that day. He told us how wonderful the food is too! He went on and on about he planned on not eating the "hospital food" as he called it, but he raved about it for plenty of time and in fact said he would rather eat there then go out to a restuarant! The doctors and staff are wonderful he said, and my Mother in law agreed with him when she arrived as she stays up there with him for hours daily! Freedom Village really is a great and caring place and is wonderful in my book! What a blessing they are to my father in law and our entire family!
---
From Freedom Village Holland
---
Freedom Village Holland provides a full range of choices for today's seniors. Choosing a senior living community represents a lifestyle choice and we understand that our residents are choosing much more than a comfortable living environment to call home. Brookdale Living's Holland, MI community delivers Inspired Independent Living, with the promise of Exceptional Experiences Everyday. In choosing this community, our residents have made a conscious lifestyle decision designed to deliver enhanced opportunities for pursuing health and life fulfillment through the exceptional independent and assisted living services, amenities, and opportunities we offer. And, the residents at Freedom Village Holland can rest assured that as their needs change, we provide a variety of ancillary services and a Personalized Assisted Living environment that encourages residents to continue to live as they please while respecting individual preferences.
Optimun Life&reg and Celebrations provide an all-encompassing way of life that touches the lives of the residents of this independent and assisted living community, their families, and associates alike. Optimun Life&reg is a journey of self-discovery including services, features, and benefits that allow each resident to pursue their peak level of health, wholeness and fulfillment while balancing six key dimensions of personal wellness: emotional, intellectual, physical, social, spiritual and purposeful. As part of Optimun Life&reg, the mission of Freedom Village Holland is to encourage our independent and assisted living residents to celebrate life each day. Inspired dining and vibrant lifestyle activities come together in our Celebrations program filling the monthly calendar at Brookdale Living's Holland, MI community with themed experiences, special events, and group activities that highlight different cultures and cuisines in a common venue of camaraderie.
Our Clare Bridge Place program serves those with Alzheimer's disease and other forms of dementia. Each day, we promise to work to deliver Daily Moments of Success for each resident. The Clare Bridge Daily Path provides structure and activities each day designed to meet specific needs of those with dementia, while the Clare Bridge Dining Program, designed by a gerontologist and registered dietitian, helps residents in need of Alzheimer's care retain the ability to enjoy and master the daily dining experience.
Location of Freedom Village Holland
---
Request Info
Get full access to reviews, cost information, and amenities