Talk to a Family Advisor: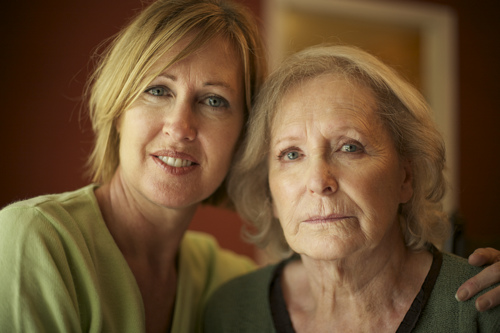 Top nearby Assisted Living Facilities
Reviews of Saucon Valley Manor
---
Barbara677810
November 01, 2016
I am a friend or relative of a current/past resident
Saucon Valley Manor is very comfortable, and my mother-in-law is overjoyed to be in a place where her basic needs are met. Her room is adequate with a bathroom, and she shares it with another lady. I think the food is good and adequate, and she likes it a lot. I would say that for the price, it is very above average, and it has a good vibe about it. In general, we're happy.
---
VN
September 11, 2016
I am a friend or relative of a resident
I know someone at Saucon Valley. The place is beautiful, and the rooms are beautiful, but the staff is not good. The nurse doesn't come often, and the med techs are not good. There are a lot of older people in their 80s or 90s there. There is no special diet, but the food is good. Most of the apartments are very large and spacious, and they have shared rooms with a separate door to the bedroom. They should hire more competent med techs and more accessible nurses. They also need coordination when someone wants a private doctor.
---
Dave766312
September 02, 2016
I visited this facility
Saucon Valley Manor had really nice staff. Everything was fine, but it was an old, renovated high school, and they only had one elevator. They could get a brand-new building and make the hallways wider.
---
Cyndi334847
August 22, 2016
I visited this facility
We went to Saucon Valley Manor. It was very simple without any glitz or glamour. The units were different sizes, so you had really small one-bedroom units or an OK-sized one-bedroom, but there weren't any two-bedrooms units that we could see. They were all on the 2nd level, and you had to be approved for them, so we couldn't even get to see them. They had a lot of restrictions. The staff was very accommodating.
---
Patricia123472250
May 11, 2016
I visited this facility
I visited Saucon Valley Manor for myself and didn't like it. The rooms weren't very nice and cheerful. I was not impressed at all. There was one person that helped me into the restroom, who was very polite and helpful. The manager was very nice. The rooms were depressing.
---
Donna97256850
April 24, 2016
I am a friend or relative of a resident
My relative likes being in Saucon Valley Manor's assisted living program. They take care of her and are very friendly. She has a nice room with a microwave and a little kitchenette, and she can take her own food in. She enjoys it. The dining area is nicely set up. The facility is clean and spacious.
---
A Loving Son1
March 28, 2016
I am a friend or relative of a resident
My father stayed at Saucon Valley Manor. Affordability and the levels of care available were the reasons why we picked them. He was in the restricted access unit and had excellent care. The place was clean. He had such a good appetite, so the food had to be OK. He has dementia, so he cannot comment about how good the food was, but he ate every day. They had some activities. I appreciated that on Sundays they had church activities, and we could participate. I really liked that the caregivers seemed to care about the people, and it was not just a job to them.
---
Stephanie37
October 29, 2015
I am a friend or relative of a resident
We chose Saucon Valley Manor for my dad, and he has been there for a month already. Their staff is very accommodating. If you have any problems, you can talk to them. They take care of it rather quickly. Everybody is pleasant, and everybody knows his name. So far we haven't had any problems.
---
Anonymous109686350
July 29, 2015
I am a friend or relative of a resident
The staff was very nice at Saucon Valley Manor. They answered the questions that I had. Parking was very convenient for any visitor. My mom's room was quiet. They had bingo, and they had a craft room.
---
Deborah111016450
July 21, 2015
I am a friend or relative of a resident
Saucon Valley Manor is extremely nice. It is very clean. Everybody seems very happy. I really like the place. The staff is wonderful. They check on my dad every two hours, which is a good thing. They get him out of bed and make sure he eats three meals a day. He is in a private room, and it is extremely clean, spacious, and nice. I am very happy with it.
---
Caring105884650
February 10, 2015
I am a friend or relative of a resident
I chose Saucon Valley Manor as the people were very interested. The price was good. So far I'm very happy with what they've done for my mother.
She gets help to get to the bathroom, to be put in bed, and they take her to the dining room. They administer medicine, and I am satisfied with the services.
---
Rose Ann
July 20, 2014
I visited this facility
One thing that is nice about Saucon Manor is a doctor's office is attached right next to the building. You could use their door or walk right through. In other words, you don't need to go outside. They also have therapy and exercise rooms right there. That was kind of nice, too. However, it is an old schoolhouse that they converted into a home. It didn't seem homey; it seemed business-like. And it was too overwhelming. I thought it was a little too large for my mother.
---
Robert1030
July 15, 2014
I visited this facility
There's no other place like Saucon Valley Manor! Great staff, great food, nice clean facility.
---
Happy in Hellertown
June 04, 2014
I am a friend or relative of resident
Very good Assisted Living. Clean, Good Care. Highly recommend bringing your loved ones.
---
Pryan
April 05, 2014
I am a friend or relative of resident
This was the worst experience! My mom was so unhappy that i could not keep here there, it's scary how this place is even still open. Anyway, the point is my mom needs help at night and this place cannot provide this sort of help, although they would market their great service. I highly recommend you find another place for your loved ones
---
xhuyan
March 15, 2014
I am a friend or relative of resident
Worst place ever! I had to move my mom after less than a week!!! The staff was rude, the care mediocre, and it took her for ever to get any assistance when she really needed it. To make this even worse the owners are sleazy and not well respected in the community.
---
Unknown2014
December 27, 2013
Other
I would not recommend any loved ones to this faculty, I really believe this place should be shut down.the food is not all that great.the care for these residents needs to be alot better.the rugs in this facility needs to be changed they are very nasty.at lot of the staffing members are very rude need to be more professional.
---
Caring3762
April 24, 2013
I am a friend or relative of a resident
My mother stayed at Saucon Valley Manor for about 3 to 4 years. I liked the rooms because it was all unique and designed differently. There were both mobile and immobile residents in the facility. I thought the level of care given for the immobilized residents were not enough. There were plenty nurses on the day shift and they were good. I had problems with the second and third shifts. There was just not enough staff to attend to the needs. I have also tried the food. It was okay. I thought the portions were small but it was enough for the elderly.
---
felloverit
September 13, 2012
I am a friend or relative of a resident
When she originally began staying there, the care providers were rather pleasant and nurturing, as the months rolled by, the staff began to change, and it was obvious, that the employees the residents would now come to know, were younger, less caring, and unable to relate with the residents. From my experience, I've taken notice to a rather lethargic disposition among even the resident she shares her living space with, Christine. I would never refer this care facility to anyone, as even the sister facility (Whitehall Manor) is revered as a better location.
---
VictorP
April 12, 2012
I am a friend or relative of a resident
The assisted living facility was very nice. While the building looked a little old, the rooms were roomy and clean. The staff was very friendly and kind. If you had a question or needed assistance, they had no problem helping you. The cleaning staff and dining room staff were also very friendly. The rooms were spacious and set up in a way so that the residents can easily move around and get to each room. There were a lot of safety features as well. I also liked how there was a precise fire escape plan. Another aspect I enjoyed were the activities. There were different rooms for different activities to entertain the residents. I liked where the facility was located. It was in a safe neighborhood next to a bank and a police station. There was also various food joints and restaurants around in case a resident did not like cooking. It was in walking distance to churches, parks, a pool, and a laundry mat.
---
SushyGeara
June 24, 2011
I am a friend or relative of resident
I had a uncle living in the saucon valley manor I visited him often they took good care of him the staff were friendly and helpful,The housekeepers were also nice and were his friends one by the name of valerie was his favorite housekeeper she would bring him fruit snacks and he will be so happy she will help him get on his wheel chair when needed,My uncle's barber in the facility was good at her job,the activities in the facility were bingo,sing alongs,sewing,and more.My uncle did not like the food much but he will eat it anyways cause he new it was good for his health,The hallways in the facility were always clean but I believe the rooms could have been cleaned more often and would have air freshener thought the building,The parking was too far from the building and was not nicely landscaped,So I would give this facility a 3.
---
About Saucon Valley Manor
---
Saucon Valley Manor is an assisted living facility in Hellertown, PA that offers residents independent living options and daily support services. Contact Saucon Valley Manor for more details on housing, services, and rates.
Location of Saucon Valley Manor
---
Top Cities for Assisted Living
---
Request Info
Get full access to reviews, cost information, and amenities