Waterford Estates Senior Living
17400 Kedzie Ave, Hazel Crest, IL, 60429
Talk to a Family Advisor: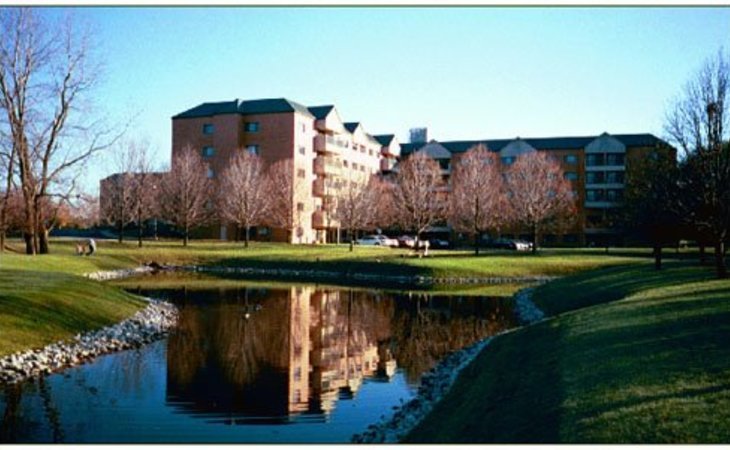 Reviews of Waterford Estates Senior Living
---
eutha
April 11, 2017
I am a friend or relative of a current/past resident
The Waterford is a great community for your love one. The staff is greater than great. Katie, Michelle,Norma thank you for always helping my love ones.
---
LoriG
February 06, 2017
I am a friend or relative of a current/past resident
I think you have a wonderful, caring staff. The food is good. There are plenty of activities. The 2 Shannon's go way out of their way to make sure residents are able to attend and are so good and kind. People are friendly, and most people seem genuinely happy. Lori G
---
CarrieKla
February 03, 2017
I am a friend or relative of a current/past resident
I wanted to send you some feedback with respect to the experience that my husband and I have had in getting my parents (Barbara and Frank Murzyn) settled into their new apartment at Waterford. On the whole, we have been very pleased. The facility is clean and well-maintained, the meals are quite good, there are on-site activities (especially the exercise classes) that they seem to enjoy, and the staff appear to have a warm and caring rapport with the residents.
---
Kathy573400
January 14, 2017
I visited this facility
I thought the Waterford Estates was a nice place. The rooms were small, but the staff was friendly. The residents were happy when you talk to them, but when you didn't, they look bored. I thought it was very good, and I wanted to live there, but it was too expensive for me.
---
Roxanne R
January 13, 2017
I am a friend or relative of a current/past resident
My father has been living in the Memory Care community, Reflections, for a year. The atmosphere of the facility is cheerful, decorated with bright colors and residents walk around freely within the secure premises. The knowledgeable staff recognizes the distinctive behaviors and personalities of all the residents. This recognition of each individual's needs has provided me the comfort to know that Dad is treated well and cared for. The staff provides my dad with structure, fun activities and choice. The staff provides me with guidance, updates on dad's condition, laughter and hugs. Reflections' highly trained personnel is our extended family. My Dad feels like he is at home and tells me frequently "I like this place."
---
Cathy crosby
November 20, 2016
I am a friend or relative of a current/past resident
My friend had been living there for the past 6 years. She did pass away in September but her life there was wonderful. It was everything she wanted in a retirement home. The library, beauty parlor and a lovely dining room. The price was great compared to other facilities. They also have the greatest people working there. Waterford would be my choice when it comes time to retire.
---
Wanda681471
November 05, 2016
I visited this facility
Waterford Estates catered to more than just memory care. They had a restaurant in there and areas where they had entertainment like if someone comes in and want to play the piano. They also had a store. It was a small intimate setting, which was set up really nicely. They had their own room, but they shared a bathroom, which was across from their bedroom. One bedroom had a closet in the room, while the other bedrooms had it outside of the room. Their nurses were not around the clock; they were only from 7 A.M to 7 P.M. They do have the aides during the night. I know that they do a variety of things.
---
Jessica822887
October 18, 2016
I visited this facility
I looked at Waterford Estates, and it was beautiful. The place is nice and clean, but it's just pricey. The rooms are really nice with balconies.
Provider Response
Thank you for sharing your feedback about our senior living community. We welcome you to return at any time for another look and to take advantage of a special FALL promotional offer where you can save up to $200 monthly for the lifetime of your lease!! This is a unique opportunity - so, please call (708-335-1600) Cara or Ben know you provided feedback on-line. Thanks! Bobbi Kelley, Executive Director
---
Kathy A.
October 13, 2016
I visited this facility
We went to The Waterford Estates. It's the community that we are looking at. My mother hasn't moved in yet, but we have given a deposit. It's a very nice community. It looks very nice. The grounds are pretty. The accommodations are very nice. The person that I have been talking to has been very nice, very accessible, and understanding. There is a lot of stuff going on. You can see them coming back from a bus trip. The last time I was there was Friday, and they were having a church service on the main floor. It's a very nice community, and it's very expensive. It costs a lot to live there, but I think they offer a lot. I've been there multiple times, and every time I've been there, the place is clean. It's a really nice place. The person that I'm working with is accessible and very nice.
---
Fred350657
September 14, 2016
I visited this facility
Waterford Estates was an outstanding looking facility, and they're well equipped. The grounds were well-maintained. The location was a bit out of my neighborhood. The rooms looked very nice. I've seen probably 2 rooms, but they both had two beds in the room. I just went for a visit, walked through and was impressed, but I'm actually looking for something a little closer to home. It's a must see facility, very well-maintained, and with plenty of activities for the residents; it's a lovely facility.
---
Tameka883037
August 21, 2016
I visited this facility
Waterford Estates' rooms and apartments were nice, clean, and spacious. The facility had a nice layout. It was roomy, so it wasn't crowded. They could improve the location of their dementia patients because they were kind of off in the basement.
Provider Response
Tameka, Thank you for your feedback. I appreciate your compliments. I also genuinely appreciate your input about "the location of our dementia patients" since some people get confused about this topic... The location of our SECURED ALZHEIMER's and ADVANCED DEMENTIA neighborhood is on our Terrace level (basement?). Out of the 253 apartments at Waterford, these 19 apartments are located below grade on our lowest level, which all have windows since we are built into a hill. We elected this layout for safety, since we believe that our most fragile residents must have quick access to the outside if there were to be a crisis. (Better to be safe than sorry!) I like to imagine our memory care neighborhood as ONE large house with 19 bedrooms plus SAFE and lovely patios/garden. Also, persons with dementia are not restricted to just this area. For us, it is all about finding a great balance of both safety and independence! I hope you come back to visit again.
---
Gwen19
May 11, 2016
I visited this facility
Everything at Waterford Estates Senior Living was excellent. You can transition into assisted living in this place. They have everything that I want - swimming pool, dining area, library, recreation where they do the exercises. The rooms were excellent, everything was brand new in the room. You would bring your own bed, they have a couch, and a kitchen. They have two bedrooms and single bedrooms. The staff was excellent, very knowledgeable, told me the pros and cons. It was just everything you want in a senior housing.
---
Suzie6
January 16, 2016
I visited this facility
I thought Waterford was a nice place, but I didn't think that my mother-in-law would fit in very well. The assisted living people were living farther away than the independent people, and for them to come down to do things took a farther walk, and so we didn't think she would be a good fit there. They did have very nice rooms that seemed pretty clean, but it wasn't really bright and didn't feel really inviting, and it was just too long of a walk for her to get down to the areas where they had everything. Assisted living area was all by itself, pushed farther away from the hub where the dining room was and everything else that was going on. For that reason, I just didn't like this place for my mother-in-law.
---
Veronica10
January 16, 2016
I visited this facility
Waterford Estates was way too big with too many people. The atmosphere was OK and so were the rooms, which were the right size. The staff was nice.
---
Anonymous116766650
November 22, 2015
I visited this facility
Waterford Estates would not accept my father-in-law. Their rooms were good, and he liked this place, but they weren't responsive and didn't get back to us very quickly.
Provider Response
I'm truly sorry to hear that Waterford was not a good "fit" for your family. Honestly, it doesn't happen often but there are times when certain circumstances create difficult situations. As with any LICENSED Assisted Living or Independent Living community, there are various guidelines and regulations that must be followed. We pride ourselves in providing outstanding customer service and I welcome the opportunity to better understand the details of your personal experience. If you would like to call me, I'm available at 708-335-1600.
---
Anonymous113430050
October 28, 2015
I am a friend or relative of a resident
My mother is at Waterford Estates for respite care. It is excellent. The staff is wonderful. My mother really likes them, and so that's a good thing. My mother is in a private room. It is a pretty good sized one-bedroom apartment. The dining area is actually gorgeous. I would recommend this facility. Absolutely! The services are excellent there so far. My mother has been there for a month now.
Provider Response
Thank you for taking the time to share your thoughts! Many people do not realize that we can offer a "short-term" stay option (you called it Respite Care) and/or a fully furnished apartment for help as a TRANSITION between the hospital and rehab and home. We truly appreciate your kind words and wish your family well. Hopefully, you will bring mom back in the future to visit or to live with us long term!
---
Caring113319650
September 13, 2015
I visited this facility
The rooms at Waterford Estates were average, and they were small. They didn't offer a complete meal plan; I would have to maybe make some of my own dinners. I only talked to the person who took me on a tour, and she was a very nice lady, she answered any question that I needed to ask, she was very courteous, and she showed me around; I appreciated that. They had outside tables and places where you could walk out to the gardens if you wanted to eat in the gardens. The one thing I liked about it was they had a pool and a sauna, they had places for activities to go on beside the dining hall, and they had a central area. They can arrange for you to have rides if you didn't have your own transportation for going to the doctors outside or shopping.
Provider Response
Thank you for taking the time to visit Waterford Estates and for sharing your thoughts via a personal review! Waterford Estates proudly offers multiple meal plans (2 or 3 daily) plus eleven (11) floor plans, based on availability. Apartments will range in size from modest size studios to extremely large 3 bedroom apartment homes. All apartments feature a kitchen with full size appliances, as well as the option of selecting a patio or balcony. We look forward to talking again, about more specific details. Warmly, Bobbi
---
Anonymous109660150
July 04, 2015
I visited this facility
Waterford Estates was beautiful. They had a lot of amenities. I went there for a scheduled tour, and I was supposed to have lunch. For some reason, someone did not get the things straight. A guy came out as soon as I sat down, and he wanted to do financials right away before I even took the tour. I thought it was very rude. They had two dining rooms -- one on the main floor and one on the fourth floor, I believe. They also had a swimming pool. The place was beautiful.
---
Gregory5
July 03, 2015
I am a friend or relative of a resident
My aunt is in Waterford Estates. They are very nice. She has a 1-bedroom apartment. It is easy to maneuver and right across the hall from one of the dining rooms there is a nursing station on her floor, so it works out right. I did have meal there and the food is good.
They have bingo and they do water sports. I will recommend them to others. It is just north of one of the major hospitals and close to a mall.
---
MarvaCPruitt
May 24, 2015
I visited this facility
We are currently trying to convince my mom to go to Waterford Estates. I like the apartments because I think they are nice. It is a nice-sized facility. It has a very inviting appearance. When you first walk in, it is almost like you are walking into a very nice hotel. The things that they provide are very good. I like the fact that they have a continuum of services so you can go from independent living all the way to memory care. I really also like the fact that they have a swimming pool indoors. They have a number of areas for activities. They have a medical staff on site, and they are also connected to a hospital not far from its location. I talked to some of the residents there, and they are very happy to be there. Everybody was very pleased with their care.
Provider Response
Thank you for your detailed consumer review, which is often very helpful to other families who are looking for an affordable AND high quality lifestyle for their loved one! Bobbi Kelley, CMP Waterford Estates Senior Living
---
Caring106969950
May 16, 2015
I visited this facility
Waterford Estates seemed to be very caring, and they are interested in my mom's well-being. The rooms were nice and clean. They have computer room, and pricing was good.
---
Caring99148450
April 28, 2015
I am a friend or relative of a resident
I put my mom in Waterford Estates, and now they are kicking her out. I guess the rule there for assisted living is that it is supposed to be a one-man assist, and she has been having problems transferring from her wheelchair to the bathroom. It is a nice place, but I feel like they kind of lured me in. I am very disappointed that she was only there for ten days, and now we are in the process of looking for another place. I don't think they gave her a fair chance.
The place is nice and clean, and it's a very big place. In my eye, it is more of an independent living. They do have a floor that is assisted living, but I didn't realize that assisted living was just a one-man assist. They allowed us to use an apartment that was fully furnished because her room wasn't ready, and she never got the opportunity to look into her own room. The food was good. Sometimes, my mother said it was OK, but most of the time it was good. The staff is very nice. I think it depends on the individual aide that was helping my mom. Some of them had no problem with her, and then I think it is the ones that had problems who reported it. Most of the people are nice, it is very clean, and they do have a lot of activities, so I can't put it down too low. The director told me that by guidelines of the state law, it should be only one-man assist for assistant living, but I found another place, and they said it's not true.
---
Leslie41
March 10, 2015
I am a friend or relative of a resident
The name of the facility that we have chosen is Waterford Estates. We went to visit it, and we liked it. It just seems like a very active facility. It seems like the people were engaged and involved, and that is what we wanted for her. The people working there seemed very nice, very concerned, and very caring. They have a calendar that they put out every week. There are many activities on a daily basis, and they try to involve all the residents. Everything seems to be very clean and very nice. There is one thing that I thought could be better. I think all of the employees there should have CPR training because some of them do not. I think that they all should.
---
Libby3
February 25, 2015
I am a friend or relative of a resident
My mother had stayed at Waterford Estate which had a very nice, homey atmosphere. I trusted the nursing staff with my mom, her health, and her care. The food was very good. They had a lot of places -- especially the dining room downstairs. There were lots of activities.
Provider Response
Thank you for your kind review and for sharing your thoughts about Waterford Estates! All things considered, we understand the complexity of aging and the value we can offer. We have helped hundreds of seniors and family members through the decision making process and try to make things as stress-free and comfortable as possible. Most importantly, we provide personalized services and try our best to meet the needs of each resident! Family reviews, such as yours, are very important to others who are considering a senior living community. Again, thank you for sharing.
---
Clinton2
January 04, 2015
I am a friend or relative of a resident
When I was told that I needed to find an assisted living facility for my mother, there were four things that I was primarily interested in checking out. One was obviously location. It had to be near a hospital. This particular location is in a very nice and very well maintained area. The second point was the general vibe of the community. So I checked the people, their disposition, and their attitude. It has to have a evidence of activity -- a calendar and such that anyone can have access to. The third point I was looking for was cost. I didn't want my mother's entire pension to get sucked up. And last but not least was the look on the inside. I looked at not only the corridor or the dining area, but even the one bedroom unit. On all points, Waterford Estates is pretty much a 10. They were really wonderful. The staff that assisted me was very precise about the details of the various care packages. They were able to explain the different levels of care. They have great energy and a great personality. They are very knowledgeable. They have a movie night in the movie room and a library utilized by the residents. I just saw the openness of the residents. The dining room is very classy. Obviously nothing is perfect, but it is a very good choice.
---
Caring98718950
December 15, 2014
I visited this facility
Waterford Estates is really a beautiful place. We only met with one director, and she showed us where the memory care section was. She was very informative and very pleasant. The rooms were very nice, well kept, and clean. There were windows but they were at ground level, so you really couldn't get a lot of natural light or see outside the facility. There was plenty of staff that supervised their residents. The way they interacted with the residents was very good. However, they only have space for 19 or 20 residents at a time. So, there is a waiting list for that particular area of that facility. They have activities to help residents with their memory care and challenge them. The living environment was adequate. The director did explain that they do try and take their residents on outings if possible.
---
Beverly41
July 31, 2014
I visited this facility
I went to Waterford Estates. It was very nice. It's a little too expensive for me. The room was very nice but the building was just too big. It looked like an old hotel to me.
The staff really talked loud. She thought I couldn't hear but it looked like she was yelling at me. She said she's been there a long time and she took me around. It wasn't very welcoming to me. The dining room is beautiful. It had all the crystal on the table but it was like going to a big dining room.
It's an excellent place. It has a swimming pool and all kinds of activities. They serve meals so you wouldn't have to pay for your meals; that's all included. I think it would be great.
---
Caring89198750
July 31, 2014
I am a friend or relative of a resident
My wife's uncle is in Waterford Estates. It is a nice and well-maintained facility. They have activities but he has limited mobility. They have travels to do shopping. The dining area is very clean and it is almost like a high-class restaurant. The room is spacious and clean.
---
Jane47
February 28, 2014
I am a friend or relative of a resident
I went to Waterford Estates and I thought the facility is too big for my mom. The staff seemed good, but the place is just too big for her. The place is clean and spacious. Their rooms are very spacious.
---
Karyn2
April 19, 2013
I am a friend or relative of a resident
Waterford Estates was like a five-star hotel. It was really beautiful. Everyone was smiling, friendly and extra helpful. I tried the food and it was very clean. It tasted like a meal from a restaurant. The dietary staff were very helpful. If the resident was not able to walk, they delivered the food and served it. My aunt was in a one bedroom room. It was spacious, the lighting was good and the bathroom was enormous. The aide and nurse came in three times a week. The medicines were delivered to her, so she did not have to pick them up. There was a wide selection of activities to choose from. There were activity boards and the residents chose what they wanted to do. There were also outings and a bus came and took them to different places. The place was expensive but I would recommend it.
---
CARING5425
March 29, 2013
I am a friend or relative of a resident
I chose Waterford Estates for no special reasons except that I liked it best. The place is very excellent. The staff and the food are good. They have all kinds of activities, indoor and outdoor swimming pools, bingo; they've got everything there. My mother doesn't like it there though. If they had valet parking, I'd give it a 5 star rating.
---
Shirley6
June 05, 2012
I visited this facility
My mother-in-law has Parkinson's disease and is now experiencing dementia. She's currently in Waterford Estates for quite a while now. She's been there for 4 years. The majority of the residents live independently. She was actually the one who chose this facility. She heard friends of hers have actually have been in this facility and they were talking about how nice it was. We are very pleased and it was really nice. It is also very close to our home so we can visit her anytime we want. What we like best about this community are the services they offer and the appearance of the place. They've got everything. They have a lot of activities. The dinning room is really nice. How they handle the people there. I saw how very well they treat my mother-in-law. That makes us happy. All the people and staff are really friendly. It looks like a downtown hotel. They have these yearly increases and hopefully that could be eliminated but I can't think of anything else right now. The food is really good & excellent. I like the way they serve. It's like walking in the restaurant, that's the way they handle it. Although her weight is up & down. But she loves it there and it's definitely a great place to recommend. It's just a very very nice facility and I could live there.
---
eboy2014
June 02, 2012
I visited this facility
The facility that I visited is called Waterford Estate in Hazel Crest, IL which is right by the area that I live. I visited this facility with my family because we were looking for a place for my grandmother to live. My overall impression of the facility is very positive. The staff was very friendly and seem to show kindness and care for the occupants that were living there. The facility was also very clean and very organized. The occupants that lived there seemed to be very happy and enjoyed staying there. Also, the atmosphere was very welcoming and comfortable. The only negative comment I would have to say about this facility is that is located by a busy location and have a lot of traffic near the facility.
---
JenniferK1
March 23, 2012
I visited this facility
I visited Waterford back in January. My family and I were looking for a nice place with a loving atmosphere to move my great grand father into. I can honestly say of all the places we visited, this one was among the friendliest. They offer independent living and assisted living. The staff was really nice and during our visit we saw a lot of activity between the staff and occupants. One thing I can say is that it is on an extremely busy street. When it comes to retirement/nursing/senior citizen homes, I think a quiet location where can relax would be best.
---
From Waterford Estates Senior Living
---
Having helped seniors make this transition to independent and assisted living for more than twenty years, we understand the move to a retirement community can be filled with questions and concerns. At Waterford Estates we will accommodate you and your loved ones to make the transitions in life smoother than you could ever imagine.

Our community is designed to ensure residents live comfortably, providing increased on-site care and services as their needs change. Our staff provides ongoing support, care and counsel for both residents and their families after the move.

Located in the Homewood, Tinley Park, Olympia Fields, Flossmoor, and Hazel Crest corridor of the South Chicago suburbs, Waterford Estates' ultimate mission is to ensure our residents are met with warm, compassionate, and respectful service from all that are working to make their retirement experience personalized and life giving. We invite you to experience the difference for yourself.
What Makes Us Special
---
Waterford is unique in several ways, thus set us apart from other establishments: CARE: A continuity of care, supported by a high-performing and resident centered approach is the foundation of our age in place philosophy. For example, on-site health ca
Features of Waterford Estates Senior Living
---
Costs
Minimum rate:

$3200/month

Rent Plus Care Fees
Entry Fee
Room and housing options
1-bedroom apartments
2-bedroom apartments
Companion Suites

We Do Not Offer Companion Suites

Studio Apartments
Features
Computer Room
Resident Transportation
Party Space
General Store
Tv Room
Garden And Patio
Resident Parking
Pool
Cleaning services
Laundry For Linens
Housekeeping
Technology and entertainment
Health services
Medication Management
Physical Therapy
Nurse On Staff

Licensed Nurse On Staff

Pharma
Activities
Offsite Activities
Music
Games
Stories
Religious Services
Lectures Discussions
Book Clubs
Wii Sports
Fitness Room
Yoga
Cooking
Arts And Crafts
Financial guidance
Home Sale Assistance
Va Benefits Consultation
Financing Advice
Guest services
Guest Parking
Guests At Mealtime
Overnight Guests
General
Respite Care
Minimum Age

62

Pets

Small Pets Allowed
Licenses
Licenses

AL License #5101412

State Licenses

5101412
Location of Waterford Estates Senior Living
---
Top Cities for Assisted Living
---
Get Cost Information
Get full access to reviews, cost information, and amenities