Talk to a Family Advisor: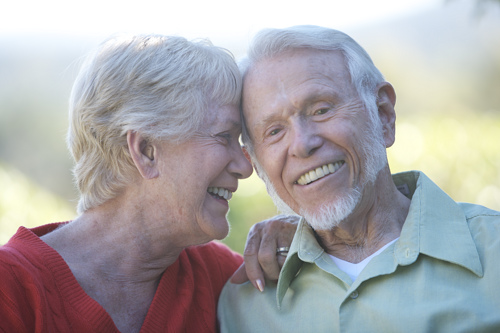 Top nearby Assisted Living Facilities
Reviews of Autumn View Manor
---
Grandma C
January 04, 2017
I am/was a resident of this facility
I have been a resident at this facility 3 different times. I cannot say 1 negative thing about this facility. The food, care, and rooms are wonderful.. Which is why I chose it the second and third time I needed care. In fact the last time I was really depressed over my health and the staff took turns sitting with me to see I wasn't alone.
---
pleased27
April 22, 2016
I am a friend or relative of resident
My father has been a Autum View Manor for rehab following a knee replacement. The staff has been friendly and efficient. They are extremely attentive. My father, whom we were afraid would hate being in a facilty, says it is "really nice here. The food is good, it's clean and they take really good care of me."
---
mad-as-hell
September 16, 2015
I am a friend or relative of resident
I would not send my worst enemy to this place!! They let my relative fall into a coma and didn't call 911. He passed away soon after. Another relative had to suffer as they refused to check her blood, it got so low, she almost went into a coma. She had to scream for a nurse and that took over 20 minutes for a response. Stay away from this place. If I could rate it a negative number of stars I would.
---
tbwlra
October 06, 2014
I am a friend or relative of resident
My mother was just had knee surgery. She was scheduled to go to Aurora Park for her rehab. She heard great things about Autumn and changed to their facility. The 1st night the, she need the restroom and after 3 calls and 30 minutes, the nurse finally sent someone down after being very demeaning to my mother. I visited that morning and my mom explained what happen. The next time she needed the restroom, I timed the response. After 20 minutes I had to go find a nurse. I found 3 nurses standing together and having small talk. The were not please I interrupted them for assistance and were not polite. The left my mom in the restroom and never came back. I had to find a nurse again after the left her. However, this nurse was very pleasant. My 2 sisters visited my sister this weekend and they experience the same service. The kicker is that Autumn makes the patient sign a document that they will not stand up or use the restroom with out a nurses assistance, but Autumn View does not have the personnel to support this requirement. The doctor said they are short staffed, the nurse complain they are short staffed and the lady collecting trash there says the same thing. Once my mom can walk stairs she is out of this poor place for care. I would recommend another facility was rehab. They are short staffed and their service proves it
---
slkoko
May 11, 2012
I am a friend or relative of a resident
My Dad was a resident at Autumnview for 6 short months of the last part of his life. The staff at Autumnview treated Dad as if he was Family from the very first minute he arrived at the nursing home, which to Mom & my sisters was such an overwhelming sense of relief after the last 5 months he had spent at a previous nursing home (which will go unnamed) but Dad's care was to say the lease neglectful to the point where his life was endangered & we felt we had NO choice but to find another NH for Dad. We were so Happy to find Autumnview, they not only treated Dad like Family, but they always made Mom & myself & my sisters feel like family as well. Dad always had a smile on his face when we visited, which meant alot, since Dad Hated any kind of medical insitution, if he ever had to be in the hospital, he always fought it, & has been know to walk out AMA! In previous places he would Not participate in his PT or OT, at Autumnview he did what they asked of him & told me he would even do more! I even at times saw him trying to socialize with some of the other residents on occasion & if you ever knew dad, this was just not like him. As far as him care, They were always on top of things & if we ever had any concerns they addressed them right away, usually within 24 hrs, if not sooner! Every day they have all 3 meals posted in several areas througout the wing, which was nice as Dad was a picky eater & we could bring in food he liked. They were very good about heating up the special food we brought from home as long as you let them know what you wanted him to have & where you left it.The residents eat in a formal dining room, but can choose to eat in a smaller rec room. The staff was always very accomadating. As Dad's condition worsened & he needed more care, there care did not change, they gave him the nursing care & attention he needed & deserved. If they felt he needed hospitilization, they would phone me first as I had instructed them to do. We were extremely luckly that they had an opening when we needed one, we had made the decision that Dad could not have gone back to that other NH as their mistakes could have killed him! I would recommend Autumnview Nursing Home & any of their affiliates, I really feel they give excellent care to their residents & truly do care about them!!
---
also anonymous
March 09, 2012
I am a friend or relative of resident
My mother was there after knee surgery for rehab and it does look like a nice facility but they were giving her medications that she wasnt to take and overmedication her for days and she became very ill. The Dr there acted like an idiot and luckily her surgeon requested her to be removed there asap. If she wouldve stayed any longer, I really think she would have die from an overdose. The workers are incompetent. I also heard from someone that had worked there that a few people were fired there from using drugs. DO NOT send your loved one there!
---
anonymous321
July 11, 2011
I am a friend or relative of resident
My mother was a resident for short term rehab and our family found this facility to be rather pleasant. Staff was couteous and and concerned and available for any issues we may have needed addressed. The facility had just been remodeled and the new decor was bright,pleasant and very clean. Residents were not congregated in front of a TV but usually engaged in some type of activity in the dayroom.
---
---
Autumn View Manor is an assisted living facility in Hamburg, NY that offers residents independent living options and daily support services. Contact Autumn View Manor for more details on housing, services, and rates.
Location of Autumn View Manor
---
Top Cities for Assisted Living
---
Request Info
Get full access to reviews, cost information, and amenities