The Beacon at Gulf Breeze
Claim 4410 Gulf Breeze Parkway, Gulf Breeze, FL, 32563
Caring.com Listing
Talk to a Family Advisor: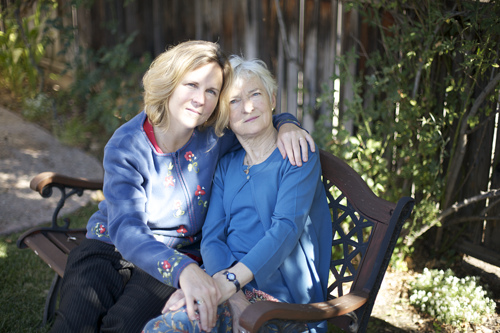 Top nearby Assisted Living Facilities
Reviews of The Beacon at Gulf Breeze
---
Gayle875376
May 08, 2017
I visited this facility
The Beacon at Gulf Breeze seems like a nice place. It was lovely, clean, peaceful, and well cared for. The staff that gave us the tour didn't give us all the information that we got from the folks at a previous place we went to.
---
Truc Ngo
March 14, 2017
I am a friend or relative of a current/past resident
I have my mother moved in this facility since January 4 /2017 .everything seem going smooth til 03/13/2017 something security concerned me. Someone took my Mom out for 3hours and dropped her back to her room without noticed by Beacon administration. My Mom is 90 years old, she need assisting at level 1 . I am really disappoint about security problem ,nobody checked any visitors at front door . I am thinking about looking for another facility with better security .
---
Gail368633
January 19, 2017
I am a friend or relative of a current/past resident
My husband is in memory care at the Beacon. I think that it is very well run. The people on first shift are amazing and all very caring. There have been some problems on the other shifts, but I have been working with the executive director, who is very responsive. His room is certainly large enough and has a bed, a dresser, chairs, and a closet. It has a built-in seat in the shower, which is nice because he is unable to walk at this point. The food seems very good. All rooms have outdoor access through a window, so everyone is able to see outside whether to the courtyard or the outside. It is a very nice place.
---
Denise261283
July 21, 2016
I visited this facility
The Beacon at Gulf Breeze was the only place I looked at. It was great. The facility was nice. The staff was excellent. The nurses and staff who showed us around were very nice, very pleasant, and very informative. The rooms were awesome. They had physical therapy, all kinds of activities, a library, a room for watching movies, and a nice cafeteria which is restaurant-style. You can order from the menu, and they have a special every day. They encourage the people that live there to come and eat at the cafeteria, but they will bring it to your room if you need them to. They provide transportation to different activities, and if the person that is living there needs to go to the doctor or something, they provide that transportation, too.
---
JP108026
May 25, 2016
I visited this facility
We liked the Blake. I thought it was relatively standard and beautiful. I would cross that one off my list just because of distance. The staff seemed engaging and friendly. The rooms were very nice, handicap and elderly accessible, and had good-sized bathrooms. They took patients out on outings.
---
Susan120156750
February 11, 2016
I am a friend or relative of a resident
The staff at The Beacon at Gulf Breeze are very good. They are very caring, patient, and kind. The rooms were much more updated, and spacious. Mom has a brand new carpet. The food is very good. The dining room is very nice too. They take them out shopping, and out to lunch. Last night, they went to a symphony. They have on-site happy hours. They stream Netflix in, and watch movie every night. I would suggest they rotate their tablemates during meals so they can meet, and talk to other people especially the new residents.
---
Caring101010050
March 05, 2015
I am a friend or relative of resident
I am upset with the blake. My mother was placed in the blake. We agreed on level 2 care. They raised the level without telling me. I payed for level 2 in February they took the money for level 2 and charged me again for level 3. I GUESS THATS LEVEL 5. 600.00 vs 1500.00. Beware, check your bill.
---
Caring92323450
September 23, 2014
I am a friend or relative of a resident
The Blake for me is the best in this area. It is very clean facility, the staff is very friendly, and the people in the facility seemed to be a good group of people for my dad to interact with. The people are mostly able to interact with other people. It is a two-story with elevators. They do laundry, clean the rooms, and they have different care levels. He is participating in the Bible study, and they have bingo, and every so often they invite family members to come in. They have an activity director who is outstanding, and she has been really good about coming up with all the different types of activities.
---
Roger19
August 31, 2014
I am a friend or relative of a resident
My stepfather and mother-in-law are in The Blake of Gulf Breeze. It is great. It is the nicest place around here. It is very highly rated. They have very good food. The security is good. The staff is treating them excellent. I've worked for long-term care business for 15 years and I think this is the best place for them. The only thing I say they could improve on is food variety.
---
Missing my best friend
August 29, 2014
I am a friend or relative of resident
When I first visited The Blake I was amazed how open and clean it was. I was met at the desk by a lovely young lady who ask me how she could assist my mother and me. My mom and I took a tour and was very informed of every health need my mom might need from the DOW, Barbara. My mom moved into memory care into a private room . The halls smelled so fresh and clean. The staff was friendly and helpful and has spoiled my mom . I understand that she is memory care and her condition is going to decline due to Alzheimer's . I have accepted her condition and want to enjoy her everyday because everyday is a gift of having her. I understand some families want to blame everyone for the decline of their love one rather it's the care,medication or employees. This condition cannot be slowed down nor stopped . The Blake has always given me the Best care or any place I have been . I feel that the employees at The Blake are not there for a job their are there because they love the residents. Families need to accept their love ones and accept that they have a terrible disease . They need to remember the good times and the time they have with their love one .
---
3638porkchop
August 23, 2014
I am a friend or relative of resident
What you see is not always what you get! Boy how we learned that at The Blake! Our mother was on the memory care side and so we know first hand that it is not all that it appears to be. She went in vibrant and alive in Oct., 2013, and in a short 5 months she was in a wheelchair, 36 pounds lighter, and needed help feeding herself. Though Alzheimer's was present, this rapid decline was due to medical errors and less staff (many times only 2-3 actually tending to 34-37 residents, many needing feeding and normal day to day hygiene help) than what was promised. There is one great personal assistant, activities coordinator, and house keeper. I believe that a change of hands took place since our mother arrived there in October, 2013, and we saw a rapid decline overall. The dietician and chef we first met were gone within 3 months along with the marketing person. The way the food was served became like a cafeteria on the memory care side with the personal assistants dishing it onto the plates, with no regard to appearance and safe handling practices. There is also a large turn over in the staff that tend to the residents. We are thankful we were able to get her out of there and place her into a facility that we pray may help her regain at least a portion of what was taken from her health at The Blake.
---
Pete3
July 31, 2014
I am a friend or relative of a resident
The Blake at Gulf Breeze was a newer building. My parents really like the staff and the people who were there seem to really like it. The food is really good and then the levels of care are not so expensive. It is just a really nice building and a really good staff; that is the main thing, really. They have some strong enthusiasm and they work hard. The dining halls have a two-story vaulted ceiling and there is a really big lobby area. It just felt more like a hotel rather than an assisted living place.
---
Deborah3415
June 26, 2014
I visited this facility
The Blake at Gulf Breeze is the only one that I would put my father in. It was extremely clean. There was no smell. They keep the residents clean and keep the place clean, and that speaks partially to how they treat them. The patient-caregiver ratio is small, too. They have three choices for rooms. They have rooms with a view, and they have rooms that are smaller than others. A very small part of their facility is for Alzheimer's care. However, with regards to activities, even the Alzheimer's patients were all engaged. They had them up out of bed in the main center where they were around other people doing whatever they could do. I like that they just didn't leave them lying in bed. They also have a secure outdoor area, and not many places have that.
---
Former Care Manager
July 11, 2013
I visited this facility
The Blake of Gulf Breeze was absolutely excellent. It was clean and the staff were well-cared for individuals and very cooperative when you visit the residents. The food appeared good and looked inviting although I did not eat there. The rooms were well-maintained. I would recommend this facility to others.
---
BHandRH
March 29, 2013
I am a friend or relative of a resident
The compassion showed to my mother at The Blake at Gulf Breeze is truly remarkable! I can rest knowing that my mother is well cared for and offered an active daily routine. The staff at The Blake are angels!
---
Looking for mom1
November 20, 2012
I visited this facility
I dropped in unannounced to visit the assisted living portion of The Blake. Jeannette, the concierge at The Blake, was very friendly and personable. I was especially interested in the activities offered within and outside the facility, as well as the amount of assistance provided on outings. On the tour, I met Stacey, the activity director, and she was also very positive and friendly. I was impressed with the amount of support (asistants and volunteers) that was available.
---
Leslie4
November 02, 2012
I visited this facility
This is a beautiful facility! It seems more like a resort for elderly people than an assisted living home. The "nursing home smell" was pleasantly lacking when I visited there, and the staff were very friendly. Should I ever need the services of an assisted living home, The Blake would be my preference.
---
bp88
July 11, 2012
I am a friend or relative of a resident
Excellent staff, plenty of social opportunities. They even had a piano player who would come in on weekends to serenade people. They had more than just shuffleboard- the Blake has tennis courts, gym facilities, and is close enough to other gyms to offer variety. The food was exceptional as well. The Blake has a buffet, which (I only visited on the weekends) was more than adequate. If I remember correctly, they also offered to bus residents to a local buffet chain restaurant. The staff was very friendly and helpful. The Blake is a large facility, but is well-laid-out with a beautiful central courtyard. In all honesty, I wish I could live there! I would recommend the Blake to anyone looking for an assisted living facility. Bear in mind, this is apartment-style, but they also have access to facilities for more personal care if necessary. My grandmother unfortunately didn't stay long; her health declined quickly. However, she seemed to really enjoy her stay at the Blake
---
emdubya135
January 20, 2012
I am a friend or relative of a resident
My great grandmother stayed at The Blakes until she passed recently. I would go visit her there a couple of times a month. The staff seemed somewhat friendly, though they never really acknowledged my presence of being there. My grandmother always complained about the quality and taste of the food. I have never tried the food there personally so it's a matter of opinion I suppose. The Blakes keeps up a nice appearance at least and seems fairly clean. However, I do wish there was more parking because on the weekends it does get a bit crowded. The Blakes does offer field trips for their residents to go shopping and out to eat. They also have a small golf course on the premises. I saw a couple of residents with small pets such as dogs, cats, and fish. I give The Blakes an average review because since I was not a resident there I feel like I cannot properly comment on the living conditions as a whole and can only review off of what I have seen during my visits.
---
GuiCyber
June 30, 2011
I visited this facility
The Blake assisted living and retirement home is a one-of-a-kind retirement facility. As a very close friend to someone currently housed their, I can gladly be reassured that my friend is in good hands at all times. After visiting several other assisted living homes in the area, The Blake was an obvious choice for my friend and met all of her needs. With a beautiful facility, The Blake is hard to miss! Along with this beautiful facility, the staff at The Blake are unbelievably superior to other assisted living home staff members. Along with knowing exactly what to do, the staff members are friendly and people living at The Blake are reassured that someone will always be at their side.
---
About The Beacon at Gulf Breeze
---
The Beacon at Gulf Breeze is an assisted living facility in Gulf Breeze, FL that offers residents independent living options and daily support services. Contact The Beacon at Gulf Breeze for more details on housing, services, and rates.
Location of The Beacon at Gulf Breeze
---
Request Info
Get full access to reviews, cost information, and amenities