Brookdale Glen Ellyn
60 North Nicoll Avenue, Glen Ellyn, IL, 60137
Talk to a Family Advisor: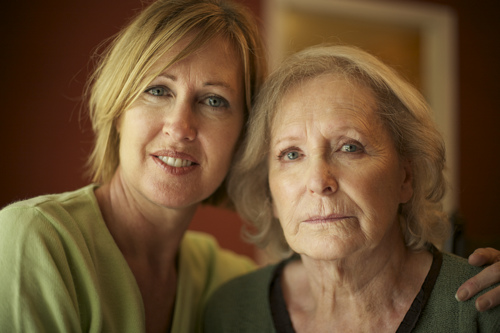 Reviews of Brookdale Glen Ellyn
---
Brigitte418531
December 16, 2016
I visited this facility
The staff at Brookdale Glen Ellyn was wonderful; the residents seemed content. The rooms were lovely, very homey, and comfy. We had some lemonade, which was available at all times and very nice. They had lots of activities that people were enjoying, so that was nice to see. It was expensive, and the location was totally out of the way. It's very beautiful but very far away.
---
David A.
December 16, 2015
I visited this facility
The sales representative at Brookdale Glen Ellyn was very competent. The facility is very clean and sharp and kept up. The pricing is within the range of what I'm looking for. They showed me the sample room. It's a one-bedroom with kitchen, and it was nice. The dining area was very open, very spacious, lots of sunlight. They have a small swimming pool, and they have lots of activities.
---
Anonymous Daughter4
November 30, 2015
I visited this facility
Brookdale Glen Ellyn is a beautiful facility. Everyone was very nice, and it's very clean. This probably would be on the top of our list, except it was very expensive.
---
Susan115176050
October 28, 2015
I visited this facility
My visit to Brookdale was very good. I recommended it to my in-laws, and they're very interested. It didn't have a nursing home feel. They can accommodate a gluten-free diet, and not every place I looked at could handle it. The staff was very friendly and knowledgeable.
---
Lynne23
September 07, 2015
I am a friend or relative of a resident
My father started in the independent living at Brookdale Glen Ellyn (Formerly The Meadows Glen Ellyn). It's a smaller community, and one thing that's exceptional is that all the staff know everybody's name and they also know the relatives of the resident there. They make you feel warm and welcome, and they really care about the residents. Now, my father is in the assisted living component. They provide furniture if you need it, they provide the medication, and they just go the extra mile for each of the residents. He was recently hospitalized, and when he returned, they were like "Where have you been and we missed you so much." It's nice to have that kind of feeling.
They have a restaurant on site, and the wait staff -- who tend to be younger kids, 18 to 20 -- is excellent. They know that my father likes black coffee, and they immediately bring it. He is a great eater, and he cleans his plate all the time, so it must be very good. There are a lot of outings that I feel a lot of the residents go to, and there's transportation provided to these outings. They really try and get the people involved. There are a lot of movies and bingo, and they have guests come in and play the piano and play old-time music, things that the people there can relate to. They have birthday parties for everybody, and they can have big functions if you want to invite somebody there. There was a lady that just turned 103, and she had over 100 people there. It's close to my house, so it's convenient, and I like the smallness of it. Personally, I think that's important to people so that the residents feel like it's their home and they feel comfortable.
---
anndorothy
June 19, 2015
I am a friend or relative of resident
My mother who is 96 resides at the Brookdale Glen Ellyn as an independent resident. She has called this home for the past three years and I have visited her nearly daily over the course of those three years. Brookdale is a wonderful residence for my mother and even though she is independent, there have been three occasions when she has needed assistance or emergency attention. Each time, the staff surrounds her with care and immediacy and have genuinely demonstrated their fondness for her. Of course this is important to me as her daughter, but I observe this same level of sincerity and involvement with all the residents as I come on go daily.
Brookdale is a well-maintained facility and my brother often remarks it's like a four star hotel! Activities and opportunities to be involved abound but without pressure to do anything beyond a resident's comfort. My mother enjoys participating in a book club, playing bridge weekly and serving as an ambassador for new residents.
She has formed new relationships which is important at this time of life when so many life friendships have ended. I enjoy the relationships that I have formed as well both with the staff and residents and look forward to participating in the Friday afternoon "happy hour" from time-to-time.
My family and I feel grateful that our mom/grandma has a place where she is safe, cared-for and where she continues to live rich moments in her near century old life. Thank you Brookdale for helping us love this woman who means so much to us.
---
hsea
June 11, 2015
I am a friend or relative of resident
My parents have been at Brookdale Glen Ellyn for three years now; two years in Independent Living and almost 1 year in Assisted Living. I have nothing but good to say about this facility. The staff truly cares about their residents and they are very attentive to my parents needs. When I have a concern it is immediately addressed and the staff really works with me to find the best solution for my parents. There was a time when I was afraid that circumstances would require my parents to move, and I appreciated how the management was willing to talk through the details and work with me to try to help my parents be able to stay. The facility is always neat and clean, and the many events they plan always give the residents something to do if they so desire. My parents rave about the food and constantly tell me "We just love it here". It's wonderful to have them at a place they love and I feel confident and good about.
---
Mark102880350
April 19, 2015
I visited this facility
I visited Brookdale because we had an elderly friend of ours who was staying there, and it is very close to our house. It was a very beautiful facility. The staff was very nice. The lady we visited, we visited her in her apartment. She had a one-bedroom apartment there. It was very nice, and it was adequate. Security there seemed fine. What we saw was very nice. When you walk in, it was like a semi-fancy hotel. It was a nice-looking building; it was all brick on the outside. It was a nice residence.
---
dmbfan15
April 14, 2015
I am a friend or relative of resident
The two stars are for the building/apartments. It is definitely a hotel atmosphere very clean and well maintained. The meals they provide are also pretty good and they offer many options for residents.
The reason for only giving two stars comes down to the staff They are SO nice when you first come in and make you feel like they actually care about your loved one. Watch out though as soon as you sign that lease everything changes. The staff is very un-organized they do not listen to your requests and continue to make mistakes. Housekeeping is a joke! They are rude they have lost my grandmas linens and refused to replace them. They do nothing as far as cleaning other then run a vacuum around, I went to visit my grandma and her toilet looked like it hadn't been cleaned in a month. Everything is extra so we are paying for them to clean for her and it looks awful.
My grandma is in the early stages of dementia so they almost always blame issues on her having dementia and are currently in the process of trying to get us to move her to the Alzheimers floor which of course is more $$ I feel like they do not care at all about my grandma just about her money and how they can get more out of her. The price here is insane and every service is ala cart. I would suggest looking elsewhere we will be moving my grandma out as soon as her lease is up. Dont let Brookdale's fancy building and overly friendly staff fool you!
Provider Response
We appreciate you sharing your concerns with us. Please be assured that we are passionately committed to serving our residents and their well-being is our top priority. Our goal is to provide an individualized plan of care to fit our residents' needs. We would welcome an opportunity to discuss it with you personally and hope you will call us at 877-400-5296.
---
Caring08721
November 29, 2014
I am a friend or relative of a resident
The people I talked to at Brookdale Glen Ellyn were very nice. The place is very, very nice. People are very friendly. They have a lot going on for the residents at all times. The place is very clean. My mother loves it. It is like a hotel. The dining room looks like a restaurant with tablecloths, napkins, and a flower on the table. It looks beautiful. I have not tried the food, but my mother is a fussy person and every time I ask her how the food is, she said it's great. My mother has to have her medication, so they come in in the morning and they help her with her medication. Every three days, she gets her shower, and they're very careful with her. She is having a hard time seeing, so they come and get her, and they bring her wherever she has to go.
Brookdale is more spacious. They have a Laundromat on each floor for the people to do their laundry. They do have a beauty salon. They have doctors and nurses on-duty. You couldn't ask for anything more. They're checking her out. The doctors call me and explain to me what has to be done. They have a lot of doings for the people. Christmas is coming, and they're decorating there. In fact, all the new people that have moved in, they're having a wine and cheese little get-together for them and their family.
---
Donna95969450
November 01, 2014
I visited this facility
Brookdale Plaza Glen Ellyn was the first one we saw for my uncle, and it was very nice. Their rooms were way too small. However, the place was very attractive and very nice if you went into it. Everyone was lovely. The lots where the buildings are were very nice. They have little garden areas and places to sit and be entertained.
---
Linda77276850
April 26, 2014
I visited this facility
I really liked the Meadows. It was a very friendly atmosphere. The people were energetic. It was clean; it was pleasant. It had a big, beautiful library on the first floor. There was a lot of activity going on that day. The people I met with were very friendly, very accommodating. I took my mother there. She felt that there was too much going on and that she would be overwhelmed. I really liked the program that the Meadows had for rehabilitation, for physical therapy, and the machinery they had. I thought that was really outstanding.
---
Caring79793350
March 21, 2014
I visited this facility
The lady that I met at Meadows Glen was very helpful and very patient. She took me on a tour and let me see a couple of different rooms. The rooms seemed a little smaller and tighter. The open areas are a little smaller, too. One of the things I think I like about them is that they had a raised garden. They can walk along the garden if they wanted to. I thought the hallways was very homey and well decorated. I didn't see as much interaction because there wasn't an event going on at that place.
---
Caring71092750
October 05, 2013
I am a friend or relative of a resident
The Meadows has more of a hotel atmosphere when you walk in. It's a full service facility with a lobby and a reception desk. The menu is varied and they have a choice of food. There are many activities that they could participate in. The staff is very friendly, they're taking good care of my parents and they call them by their names, make them feel at home and encourage them to interact not only with the staff but with other residents. It is nearby and has a nice atmosphere. My parents are safe and we feel comfortable with them there.
---
frogskinz2227
May 03, 2012
I am a friend or relative of a resident
In my opinion the Meadows of Glen Ellyn is an excellent living facility. Everything was very up to date with a luxurious feel, and I felt that my grandparents were receiving the best care possible. I know that they really enjoyed staying there because they were still able to maintain a large amount of their independence, while still being able to ask for help whenever they needed it.
---
KevinK
October 19, 2011
I visited this facility
The Meadows of Glen Ellyn was a beautiful community located very close to the downtown Glen Ellyn area. It was close to many shopping areas and provided residents transportation services to neighboring areas. The fine dining services were remarkable and the food was much fancier than I would have expected from such a facility. There was a pool open to residents, an on-site beauty parlor, and a convenience store/cafe that was open every afternoon. The only thing that I didn't love about the facility was that residents were largely required to take care of themselves or pay for a private worker to come in and care for them. It seemed to me that the facility ought to have hired its own staff to meet the needs of the residents. I also did not like that the facility refused to accept public money, and would evict residents in the event that they used up all of their savings. Aside from those flaws, I thought it was a beautiful community and would recommend it to anyone with the means to live there.
---
From Brookdale Glen Ellyn
---
Brookdale Glen Ellyn provides assisted living residents with lifestyles, housing, and services in comfortable surroundings combined with exceptional amenities, programs, and care. Through Brookdale's signature Personalized Assisted Living, we customize our care offerings for the individual. This allows each resident at our community the freedom and opportunity to make choices that will ease their lifestyle transitions. Residents enjoy life with the support they need, coupled with the appropriate accommodations as their needs change.
We promise Respect for Individual Preferences by offering personalized care needs and providing an atmosphere that encourages each assisted living resident to live in health and longevity. We also offer special housing and care options for those who require assistance with the activities of daily living such as dressing, bathing and assistance with medication. We offer graduated levels of care based upon the individual need of residents, as determined by our continual assessment process. We are dedicated to enriching the lives of residents every day with signature services for those who value their freedom and independence, but desire or need services providing them with the highest level of quality, care, and value.
Features of Brookdale Glen Ellyn
---
Room and housing options
1-bedroom apartments
2-bedroom apartments
Studio Apartments
Features
Garden And Patio
Resident Parking
Location of Brookdale Glen Ellyn
---
Get Cost Information
Get full access to reviews, cost information, and amenities