Hart Heritage Estate
Claim 1915 Rock Spring Road, Forest Hill, MD, 21050
Caring.com Listing
Talk to a Family Advisor: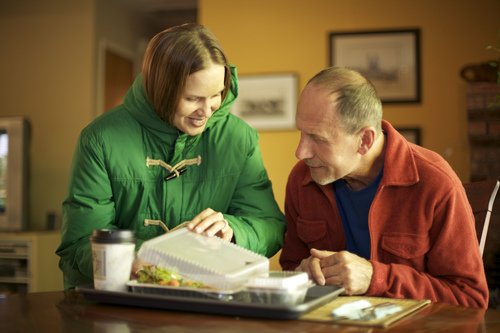 Top nearby Assisted Living Facilities
Reviews of Hart Heritage Estate
---
JGeraghty
March 02, 2017
I am a friend or relative of a current/past resident
The staff at Hart Heritage: Thank you so much for the beautiful wreath that was sent to my Dad's memorial service. It was absolutely beautiful. I especially want to thank you all so very much for taking such good care of my father. Deanna was knowledgeable and patient with all my concerns and questions. Her, as well as the rest of the staff, couldn't be any more accommodating. It was very comforting to our family knowing he was in a safe and compassionate environment. Thank you again, Jamie, Jody, Dee, and Family
---
kathyJan
February 09, 2017
I am a friend or relative of a current/past resident
Our sincere thanks to the entire staff for welcoming Frank into the Hart Heritage family. We appreciated and thank you for your thoughtful care.
---
pkerr
December 27, 2016
I am a friend or relative of a current/past resident
I want to offer my heartfelt thanks to ALL of you for your care of my mother. I know how much she appreciated all of you. Your kitchen staff and techs in the feeding room are really wonderful. It's a great set up. I never felt worried that she wouldn't eat because you would be able to help her always. The pureed food, the lactose free milk was all so helpful; trust me, it didn't happen in the other facility. Your facility is clean: the staff's appearance is good and they are professional. They also have a knack for getting to know these residents, even with end stage dementia. I told several of them that they don't know how unique that is. Some of your aides are REALLY talented. I don't mean to pinpoint just one person because all of them were really good. Compassion like that is really hard to find. Your staff is also quick to smile, so important for these folks and their families. I've been handling senior relatives in nursing homes, assisted living and hospice for over 17 years. So sad to say but I've spent significant time in many facilities. You can be assured that yours is a fine facility. As you know, that can only happen because of the people in it. It is clear that the employees take pride in what they do and truly care about the residents. It's a very difficult job. It is important for them to know how vital they are in the lives of the residents and their families. From the housekeeping to the kitchen, from the aides to the techs, to the supervisors, please accept my sincere thanks to all of you from me and God's blessing on you from above from my mother.
---
KRiley
October 27, 2016
I am a friend or relative of a current/past resident
Thank you so very much for the beautiful flowers and sympathy card you sent after my father's passing. It is truly appreciated. My father was only at the facility for a short time but the kindness shown to him and our family was overwhelming. The amount of care and quality of care he was given is immeasurable. I'm not sure there are enough words to express what I am feeling right now. Al I know is that I chose the right place for my Dad! Thank you for everything Hart Heritage! Karen P.
---
tsetree
October 14, 2016
I am/was a resident of this facility
Dear Hart Heritage Team: Thank you very much for the incredible care you all gave my mom during her years here. It is cliché to say that it takes a special person to deliver the care you do for a health stricken person, but that is truly the situation. You are all very special people who gave my mom a wonderful life during her decline in health. I am grateful and very thankful. Fondly, Trudy and Family
---
MSakell
September 12, 2016
I am a friend or relative of a resident
Dear Hart Heritage, Another Saturday morning is upon me and it still feels strange not to plop Tippy in his carrier and ride over to Hart Heritage for the cat's weekly visit with Dad. Watching Dad with his feline companion was always bittersweet. He would smile with childlike abandon, stroking the soft fur and declaring "Isn't he a nice kitchen?" Nothing left in Dad's world gave him greater joy. Dementia is an ugly journey which my father traveled with dignity thanks to the efforts of staff at Hart Heritage. A couple months prior to his death in one of those rare moments of clarity, Dad told me how lucky I was to have found "this place", how "nice" everyone was and how "comfortable" he was here. I felt the weight of the world fly off my shoulders because the hardest thing I've ever done in my life was place my beloved Dad in a facility. Although I knew at that time it was the best option for my father, Dad's acceptance of Hart Heritage as his home helped my heart find peace. As new families arrive searching for solutions to their loved one's decline, this is what I would want them to know – there is no perfect place. But for my father, Hart Heritage was the right place. This is a facility which provides a lifetime home, lovely surroundings, comfortable amenities, a friendly, committed staff and a management team willing to listen and adjust to meet the needs of the residents. The warm chocolate Ensure with shipped cream on top ("hot chocolate") was just an example of the extra effort put forth by staff to nourish Dad and bring a smile to his face. How can I properly thank you? There just aren't enough donuts to tell you how much I have appreciated each and every one of you. May God Bless and keep you with the same love and tenderness that you freely gave away to my Dad. With "Hart" felt thanks,
---
JudyD
July 27, 2016
I am a friend or relative of resident
To my Hart Heritage Family, During this extremely difficult time of my husbands passing, it gives me great comfort that his last journey on this earth was spent in the loving care of Hart Heritage. Please give my deepest appreciation to the entire staff for their services and the warmth that was shown to both him and I.
---
Mueller
July 27, 2016
I am a friend or relative of resident
Dear Hart Heritage Friends, We would like to take this opportunity to express our sincere gratitude and appreciation for the care and compassion you have provided to our husband and father, Frank, during his time at Hart Heritage. The entire staff, without exception, was courteous, accommodating and respectful, even on the difficult days. Thank you, again, for your kindness. Sincerely, The Mueller Family P.S. Thank you, too, for the lovely flowers!
---
Stephanie F.
April 28, 2016
I am a friend or relative of resident
A big Thank You goes out to all of the staff at Hart Heritage for taking such good care of my mom and all the other residents. Your kindness, compassion and dedication is amazing. You are all very special people and a blessing to us all
---
WendyI.
April 28, 2016
I am a friend or relative of resident
To all of you, Words cannot express the gratitude for caring for Viola for nearly 2 1/2 years that she was with you. As many of you know, she was certainly very difficult at times and as you became familiar with her personality, she could make you laugh! As difficult as she was, I will miss her and I hope she found happiness. She was unfortunately defined by the grief that she had from losing her son 16 years ago and I pray that they are now reunited. You are all very special and the job that you do is so very important. Thank you!
---
coxles
April 19, 2016
I am a friend or relative of resident
To the Staff at Hart Heritage-Forest Hill, We both want to say THANK YOU for the beautiful flowers you sent our family after the passing our mother. Also, for the care that you gave her during the time she lived at Hart Heritage. During our visits with her, Mom would always comment on how nice everyone treated her. This made us feel good too knowing that she felt at home and was in a loving, caring facility. Even though Mom didn't remember the names of those who tended to her daily needs, we know she greatly appreciated your help and your smiles. THANK YOU again, Darlene and Les
---
godwinr
April 05, 2016
I am a friend or relative of resident
Our mother was a resident at your Forest Hill facility from July 2015 until her passing on April 1, 2016. From the first day to her last, the compassionate care, communication, consideration, and comfort provided by everyone on staff were exemplary. We could not have asked for more timely attention as she struggled during the past two weeks. She was treated with extreme dignity and respect. Visiting family members were also kept well informed and comforted during that time. You have a wonderful team of people and we were very fortunate to have them assist our mother. We will readily recommend Hart Heritage to anyone in need of assisted living care.
---
Maners
March 11, 2016
I am a friend or relative of resident
I just wanted to take a few minutes to let you know how great your staff was to sit with my dad, Frank, while he was in his last hours. I arrived around 7:15am to find the night staff sitting around him. You could tell they were visibly upset. He passed around 7;45am. I enjoyed hearing some of the "Frankie" stories. They were all caring and comforting. They stayed beyond their shift to make sure he was taken care of with love and dignity. I just wanted to take the time to thank them and let you know what a great team you have. Thank you for the time he had at Hart Heritage and the care he received from all to the very end. Please share my thank you and love.
---
A.Robbins
February 17, 2016
I am a friend or relative of resident
Dear Mr. Joe: My family has been blessed by your Forest Hill Home. Our mom, Ann Ritchie, lived there for nine months. Her last days with you and hospice were so comforting to us. Thank you for the loving support your staff showed us. We will continue to share with others how wonderful your facility is and especially the caring staff you have.
---
Lola's Family
February 08, 2016
I am a friend or relative of resident
Thank you so much for helping to make my grandmothers time with you so meaningful. I know she really enjoyed knowing all of you, personally. I will never forget your kindness toward her and our family. God Bless you all.
---
Barbieri Family
February 05, 2016
I am a friend or relative of resident
Rose and I would like to thank everyone at Hart Heritage for your compassion and guidance caring for our mother, Vivian. Words cannot express how grateful we are for the kindness you shown to us during this difficult time. You have been a blessing in our lives. We will never forget you. Tim and Rose B.
---
jhilton
February 02, 2016
I am a friend or relative of resident
To Hart Heritage and all the staff. We were happy to see some of you at the service. Thank you for all your kind wishes. My mom loved so many of you. We were blessed to meet so many kind people. Thank you, again: Juanita Hilton
---
Mothers heart
January 29, 2016
I am a friend or relative of resident
Their personal care consist of feeding, cleaning and put your loved one in a room to sleep in a recliner. No activities or outdoor time offered. Most residents seem to be over medicated and dazed. Very depressing!
---
jconnellee
January 13, 2016
I am a friend or relative of resident
Dear Hart Heritage Family: Thank you so very much for the beautiful arrangement-the best part of receiving them was the card sent with them. It was signed "Hart Heritage Family" which perfectly describes what I always felt when I walked through the doors. Everyone of you are very special people and loved. Thank you most of all for loving and caring for mom.
---
MFosterMartin
December 14, 2015
I am a friend or relative of resident
To Hart Heritage: Thank you for the beautiful flower arrangement that you sent for my mom, Catty, to St. Jude's Church. A heart shaped arrangement...so beautiful! Just as the loving, beautiful care you gave my Mom. You are all wonderful angels of mercy. We honored you at Mass and said that your comfort to our mom and family was so incredible. We could never thank you enough. Thank you for your care and for the lovely flowers. You are incredible. -Marilyn
---
The Morgan Family
December 14, 2015
I am a friend or relative of resident
Thank you for the wonderful ceremony honoring Veterans' at Hart Heritage, including my Dad, Carmen Stanco. -Jackie Morgan & Family
---
Connie47
March 02, 2015
I visited this facility
Hart Heritage was really nice and very clean. I think they did really well with the residents that who were there. They have an activity room where they do bingo and crafts. There were nice individual rooms that's well-kept and clean. They take really good care of the patients. The dining room was gorgeous and the dining experience was great. It was beautiful.
---
cesare
November 12, 2014
I visited this facility
I would tell all my friends and family about this place. They give great care to my grandmother and everyone needing this service should visit.
---
ObaBago
June 10, 2011
Friend or relative of resident
There's no way to adequately express the love and care they give. The entire staff always treated my grandmother with respect and kindness. It was very comforting to know that she was treated as a member of their family .they are very special people and cannot be praised enough for the way that they care for your family. Professionalism and compassion towards the residents and their families is without a doubt the best I have seen in along time. When you come in you will see employees interacting closely with the residents. There is no other I would choose or recommend than Hart Heritage.
---
About Hart Heritage Estate
---
Hart Heritage Estate is an assisted living facility in Forest Hill, MD that offers residents independent living options and daily support services. Contact Hart Heritage Estate for more details on housing, services, and rates.
Location of Hart Heritage Estate
---
Request Info
Get full access to reviews, cost information, and amenities