Brookdale Florham Park
8 James Street, Florham Park, NJ, 07932
Talk to a Family Advisor: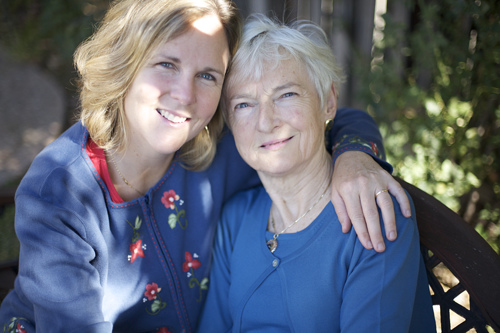 Reviews of Brookdale Florham Park
---
AnneVCDNO
May 11, 2016
I am a friend or relative of a resident
My parents moved into Brookdale Senior Living (Brookdale Florham Park) in March. I found it because it was near my house. It's a nice place with very nice nurses and workers. The best part for me is the location. The community is very clean. It is an adjustment for my parents, but the management is very accommodating try to do what they can to make you happy. They were actually one of the more flexible ones as far as working with you on negotiating the price. The nurses are very hands-on. The one thing negative is that the nurses are not there all of the time. There's people all of the time, but you don't have 24-hour nursing, RN or LPN staff. After 7 p.m. until the morning, I think the person in charge is a medtech, not a nurse. So far, we haven't had any issues. It is a nice community. There are all kinds of different doctors that come to the facility. My parents are in a nice studio room that's in perfect shape. The kitchen is really modern and decently sized, the bathroom is big with a walk-in shower. The room might be a little on the smaller side, but it is very clean and the carpet is brand new. The room looks new, but the place itself is a little dated. The carpet and some of the furniture in the common room are a little dated, too.
---
Barbara A.
September 16, 2015
I am a friend or relative of a resident
Brookdale Florham Park is clean and fresh. The people are very nice. It is reasonably priced. The staff is wonderful. They are friendly and kind. They have activities like card games, mahjong, and parties. They keep the residents busy.
---
Caring0573
September 11, 2013
I visited this facility
Wynwood of Florham Park was smaller and more intimate compared to the other places I visited. I met the marketing and social directors. The staff appeared very helpful when I toured the facility. They offered us lunch so we could see what their food was like. They had a library, computers, games, puzzles, bingo. There were also musicians who came in and transportation was available for the residents. I would recommend this place for those who wanted a smaller facility.
---
Karin Goldsmith
March 28, 2013
I visited this facility
Wynwood was wonderful. Everybody there seemed happy. One of the personnel was really enthusiastic about the place. You could tell she loved what she did. If Wynwood were closer, I wouldn't hesitate to put my mother there.
---
kim12
September 23, 2012
I visited this facility
This place is dark and very quite. I barely saw any residents engaged in activities. This was not the place for us.
---
gillygollygale
June 02, 2012
I am a friend or relative of a resident
The staff was truly amazing. They made a really hard time in our life so much better. My grandfather has a wonderful safe place to live out the end of his life and I couldn't be more grateful to everyone on staff for making his transition into the other side a joyous and life-affirming experience. The fellow residents at the facility were also a big part of my grandfather's successful transition. Knowing that he had friends and that he had amazing caretakers was truly life-affirming in every way.
---
jz_mturk
May 19, 2012
I am a friend or relative of a resident
Going in, I had no idea what to expect. This was my first experience visiting an assisted living facility. The outside of the home was very attractive, and looked classy - not the run down prison I've heard some assisted living facilities made out to be! However, all the lingering doubts I had evaporated when we walked in. The staff was friendly, and the atmosphere was laid back and quite comfortable. All of the people I saw out and about in the common areas seemed to be enjoying themselves, which helped put me at ease. After speaking to my aunt, I could tell she was happy and content living here. Overall, I was pleased to see that my aunt was comfortable with her home. She even said that she was making friends easier than she had ever before, and that had a steady set of friends that she considers reliable and fun.
---
njresident
May 15, 2012
I visited this facility
The facility was really good. We took our mother in law over there last year since she is now almost 80 years old and since my wife is now going to work, there was no way we could take care of her. The nursing staff was extremely friendly and took great care of her until she passed away earlier this year. Whenever we visited, my wife would always ask my MIL about the facility and you could tell that she was satisfied. She obviously wasn't very happy because she didn't get to play with my kids all the time but what can you do.
---
chickenlittle
April 13, 2012
I am a friend or relative of a resident
The home looks beautiful, completely new, and cozier then i could have ever imagined. Luckily, the town of Florham Park is close to my home making it an easy trip for visits. I actually use to play baseball there. It is a friendly town and this is shown through the quality and attitude of the workers at Wynwood. All of the nurses and various other staff were extremely friendly which is a quality falling by the way side more and more. My aunt claimed to love the facility, the rooms, even how she was taken care of in terms of food and dining. It was an overall warm and genuine experience. One aspect that worries me some was the traffic out front of Wynwood. The home is on a busy stretch of road. Not only is it an eye sore, but the traffic was horrendous the day my aunt, my mother and I went to visit. Hopefully this was only a rare experience of heavy traffic and this home is not constantly bombarded with transportation noise. The price is right and the location is great considering how close it is to my home. Also, there are three extremely high quality hospitals only 5 minutes away which allows my aunt as well as my family good peace of mind. This assisted living home is a real keeper.
---
From Brookdale Florham Park
---
Brookdale Florham Park provides our residents with lifestyles, housing, and services in comfortable surroundings combined with exceptional amenities, programs, and care. Through Brookdale's signature Personalized Assisted Living we customize our care offerings for the individual. This allows each assisted living and Alzheimer's care resident the freedom and opportunity to make choices that will ease their lifestyle transitions. Residents enjoy life with the support they need, coupled with the proper lifestyle and care accommodations as their needs change.
We promise Respect for Individual Preferences and offer personalized care needs in an atmosphere that encourages each resident to live in health and longevity. Our residents enjoy life with the support they need, coupled with the appropriate assisted living and Alzheimer's care accommodations as those needs change.
Our community is dedicated to enriching the lives of our residents every day with signature services for those who value their freedom and independence, but desire or need services providing them with the highest level of quality, care, and value.
Our Clare Bridge Place program serves those with Alzheimer's disease and other forms of dementia. Each day, we promise to work to deliver Daily Moments of Success for each resident. The Clare Bridge Daily Path provides structure and activities each day designed to meet specific needs of those with dementia, while the Clare Bridge Dining Program, designed by a gerontologist and registered dietitian, helps residents in need of Alzheimer's care retain the ability to enjoy and master the daily dining experience.
Features of Brookdale Florham Park
---
Location of Brookdale Florham Park
---
Get Cost Information
Get full access to reviews, cost information, and amenities