Talk to a Family Advisor: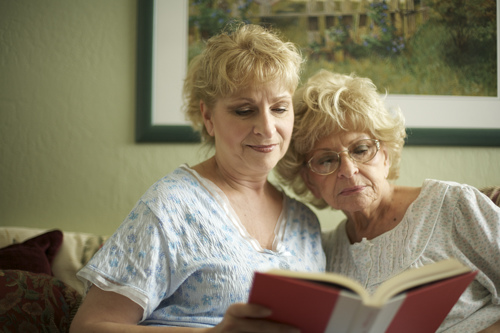 Top nearby Assisted Living Facilities
Reviews of Fairfield Place
---
karena1960
June 05, 2017
I visited this facility
I visited here and loved the community. It was very clean and didn't smell at all like most places do. It also is small so it is easy for residents to walk around and not get lost, they aren't just a number there. I would recommend this community to anyone looking for someone they truly care about.
---
JulieAdrian
April 14, 2016
I visited this facility
Wonderful caring team - I would have my family member there.
---
Sus1950
March 21, 2016
I am a friend or relative of resident
My mother has lived at Brookdale Fairfield for over 7 years and we have had a great relationship with the staff and other residents. She loves her friends there and all the activities they do. We couldn't be more pleased with the facility.
---
Phyllis H.1
March 09, 2016
I visited this facility
I liked Brookdale Fairfield a lot. The staff showed us a very nice room. The grounds were nice, and the whole facility was clean. While we were touring, every staff member greeted us. All of the residents were singing as part of an activity while we were there. Everyone seemed friendly. The staff gave us a list of activities; I'm sure my son will enjoy their song and dance activities.
---
Kevin25
February 16, 2016
I am a friend or relative of a resident
We ended up at Brookdale. The place is wonderful, but the problem I'm having is with their bill. Mom's been there since August, but there were all kinds of charges to my bill that take 2-3 months to remove. However, they have been wonderful in taking care of her, and I couldn't be happier. The staff seems to be caring, and everyone I meet seems to be nice.
---
Jeff46
December 10, 2015
I visited this facility
Brookdale Fairfield's facilities and people were nice. They gave me a nice tour and explained some of the details of their operation, which was good. However, my mother didn't want to go that far across town. It's a nice place. Other than my mother not wanting to go across town, which really is much more convenient for me, cost might have been also a factor; really, it's just that she doesn't want to move. It's definitely a nice place.
---
Hazel6
July 20, 2015
I visited this facility
The staff was friendly enough Brookdale Fairfield. They had a nice courtyard. I am considering having my mom do a respite period in this facility. Their dining area was OK.
---
Caring106183350
May 02, 2015
I visited this facility
At Sterling House of Fairfield, the parking was limited. I didn't get to tour with the person that I was supposed to tour with. In fact, the person that I toured with is the guy that is the head of their maintenance department. Their exercise room was really small. They don't have a lot of equipment per se. As for accommodations, I think they're really small rooms. They showed me a smaller room than what the other facility showed me, and that definitely would not work. They were supposed to feed me, but they forgot, and they didn't feed me. It is still a nice atmosphere at Sterling House of Fairfield, but it is more directed towards the people who are like in their 70s or 80s. It is just not my fit because of the age group and because it is more geared towards assisted living.
Provider Response
We apologize that your tour at Sterling House of Fairfield did not meet your expectations. We are committed to continuous quality care and will share your feedback with our management team. We also have several other communities in the area that may better fit your needs, and hope you will call us at 855-444-7658 to learn more about our community options.
---
harbinpark
March 14, 2015
I am a friend or relative of resident
Extremely short staffed, with large turn over. Aides do laundry, clean rooms and patient care including taking people to dining room three times a day.Aides are hired off the streets and often are not qualified. Accept full care patients, and charge full care price when they are set up for assistant living residents only. Food is bad and they run out often. Make promises upfront that is impossible to keep with the staff they have in order to fill rooms. Have seen two to three aides on duty per shift for 50 people. Charge a large grounds fee that is non refundable even if you are there 6-8 weeks before dying. Corporation is difficult to work with to get your money returned to you once vacating. If you need immediate assistance you can wait up to forty five minutes, and still no one comes. Horrible experience. Biggest regret of my life placing my mother there. She declined rapidly in eight weeks, two of which was spent in the hospital after having fallen twice at Sterling House, once hitting her head and the second time, breaking her sternum. They had her taking way too much Xanax even though I requested they stop doing it. Said, it kept her "quiet". After paying top price for care, you have to pay for plastic gloves for their few employees. I could write a book. Was a true nightmare. Spoke with residents who say they are afraid to speak up and complain. Actual place is cosmetically nice, just so understaffed, and it's all about the money regardless of what they promise you. Would NEVER recommend. If you are assisted living, take assisted living residents, NOT full care patients. ...do not evaluate and take in people you cannot possible care for in a humane manner. Again, biggest regret of my life.
Provider Response
This is very concerning to us and we take this matter seriously. We hope that you will call us at 877-400-5296 to discuss your concerns in greater detail.
---
Sarah234567
March 12, 2015
I am a friend or relative of resident
My grandfather lives at the Sterling House and he is has been doing so much better there. He likes the people, the food and he is actually getting out and meeting people now. I think this transition is wonderful.
---
Caring99807250
January 26, 2015
I am a friend or relative of a resident
I have had my mom at Sterling House of Fairfield for about two months now, but she is not happy especially with the meals; they're terrible. They cook one thing, and then she gets either a hamburger or a sandwich if she doesn't like what they're cooking. They must improve on their meal plan. She has to call for pills every time she wants one. She says that they don't come; I talked to the nurses, and they said maybe she is not ready for one. But instead they just say OK, and then they ignore it. The staff is very friendly; the personnel and the majority of them try very much to make her feel at home and give her the attention that she needs. But at night they are understaffed, and I think there is only one nurse on staff that can give medicine.
---
Sue100501650
December 30, 2014
I visited this facility
The worst one I went in was called Sterling House of Fairfield. There were a lot of elderly people who needed a lot of help. It didn't look like there was a lot of socializing or activities because they were too impaired to do anything. The only activity I saw, they were sitting in the lounge watching TV. The rooms were very small, a bit dingy I thought, and were not very bright.
Provider Response
Thank you for taking the time to visit and share your thoughts about our community. Please be assured that we are always trying to engage our residents through scheduled programs and outings designed with their interests and capabilities in mind.
---
Caring69756750
July 20, 2014
I visited this facility
Sterling House seemed nice and the grounds were very pretty. The facility is pretty modern, and the price is a little higher. The staff was very nice and welcoming. It is near Mercy hospital and restaurants as well as shopping.
---
Mark37
June 17, 2014
I am a friend or relative of a resident
My dad is at Sterling House of Fairfield. I would say the staff is about average. They're pretty good. The room is good. The dining room is nice. According to my dad, the food is average. In terms of activities, he is pretty much sealed to his room, but they're trying their best to bring him out, but he just doesn't do it. What I like best about this place is the people. They're really nice people. Also, my father likes this facility.
---
Caring75018150
December 31, 2013
I visited this facility
I visited Sterling House. But when I got there, the girl that I had appointment with was not there and I ended up taking the tour with the maintenance man. I was not impressed. Everything was kind of smushed together like the dining area was in the front and it didn't really offer any privacy for the residents. It was just like a place to eat. They seemed to have more people sitting around in the area that were not independent. It really reminded me of a nursing home. It seemed like things were haphazard. May be it was the impression I have, but almost nobody were really following through with things. The lady called me and followed up afterwards, but the damage was done. I had very bad first impression and they need to work on that.
---
Caring75941950
December 30, 2013
I am a friend or relative of a resident
I place my parents in Sterling House. It does not smell like urine. It is intimate and it is not overwhelmingly large. It is home like. The staff seems to be wonderful. They have a two-bedroom apartment with a living room, a bedroom, a bathroom with a small kitchenette. They have activities not that my parents participate but they do have activities.
---
billmonroe
November 26, 2013
I visited this facility
very nice, except for two items...rooms are vevery small, about 330 sq ft and the lounge/sitting room just inside the entrance is a gathering place for folks who are asleep, or just tired. makes a very jarring first impression. staff is very ploite and friendly, menu seems great. if you can do with a small room, its a nice place to be
---
Caring4648
September 10, 2013
I am a friend or relative of a resident
My aunt's room at Sterling House is very nice and spacious. They have a sitting area, a bedroom, a full bath, and she has control in her air-conditioning. The staff was very nice. They have an activities director who is very personable and easy to deal with. At first I was worried that the people there were a little slower in moving around. My aunt has dementia, but she has a good mind. She used to be a nurse, so she feels like she's useful there and that she's able to comfort some of the other patients. And she thinks she'll do well there. They also have a nice garden area in the middle, a sitting area, and a patio. As far as the sales team and administration, it was a little bit loose. But other than that, everything has been fine.
---
Caring0605242
June 27, 2013
I am a friend or relative of a resident
My mom has been in Sterling House of Fairfield for three and a half years now. We chose this facility for her because she was allowed to have her dog. Overall, the facility is okay. They have lots of activities in this place and they serve very good food. Their nursing staff has been caring and their number is fairly consistent, however, their aides have too much turnover. The aides come and go so quickly, I don't think that's a good thing. Also their rooms need more cleaning.
---
Jorge1
May 12, 2013
I visited this facility
The Sterling House of Fairfield could use an update because it was quite outdated. But everything was still very clean.
---
jonathan43571
December 22, 2012
I visited this facility
I visited this facility with my Aunt and Uncle, and I would not recommend it. It's not horrible, but there are much better facilities in the area for your money. We found this place to just be "ok". The outside looked lovely, but inside, we found it a little stale and dated looking with the decorations. There wasn't as many activities and outings available as there were in other facilities we visited. We did not eat while we were there, but we did visit the dining area and the food looked edible, but not extremely appealing or healthy. The staff was very nice and friendly to us when we were there. That was the one positive experience when we visited.
---
JLange15
March 16, 2012
I am a friend or relative of a resident
My Grandma was in this facility. It was very nice on the oustide with very nice decoration and flower. My granma had a stroke and was left paralyzed due to it. The staff APPEARED friendly but we had major issues. She was a smoker and several members of the staff would steal her cigarretes out of her room. Also other residents would take from there also. This was very frustrating for my mother and i. Also the food was horrid. I dont know how they were allowed to serve this food to actual people. All the glamor and decorations was a nice touch to this place. They had a nice courtyard and patio furniture. The staff would come at us with a smile and a fake face. This really angered my mom. She several times tried to stop this from happening but there was nothing we could do. I do not reccomend this.
---
---
Fairfield Place is an assisted living facility in Fairfield, OH that offers residents independent living options and daily support services. Contact Fairfield Place for more details on housing, services, and rates.
Features of Fairfield Place
---
Costs
Minimum Rate:

$2600/month
Features
Beauty Barber Shop
Computer Room
Resident Transportation
Garden And Patio
Spa
Technology and entertainment
Health services
Nurse On Staff:

Available During Business Hours; Some Availability Outside Of Business Hours
Location of Fairfield Place
---
Request Info
Get full access to reviews, cost information, and amenities