The Cottages of Emmett
411 E 12th St, Emmett, ID, 83617
Talk to a Family Advisor: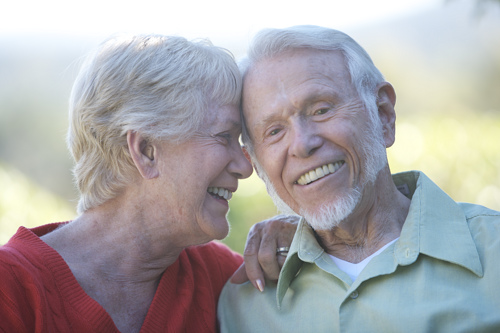 Top nearby Assisted Living Facilities
Reviews of The Cottages of Emmett
---
VA528563
October 21, 2016
I visited this facility
We were very happy with The Cottages of Emmett. The staff and the whole place was wonderful. It had a doctor on staff and provided three meals a day, which you could eat in the dining room or served in your room. It had an Activities Director to keep the residents busy and a van that would take you to whatever appointment you had. The residents can have snacks in between meals or late at night. They had satellite TV.
---
jtunison1
August 22, 2016
I visited this facility
I visited The Cottage of Emmett and I was very impressed by the atmosphere, staff and management. They were attentive to my needs, listened, and were very friendly. The residents were enjoying an activity and the environment was fantastic! They even invited me to lunch!!
---
Barbara3624
June 28, 2015
I am a friend or relative of resident
If I were to take one of my loved ones to this facility I would absolutely not. Rooms are always dirty, not organized. Staff spend too much time socializing within each other and less time focusing on residents. Favoritism among staff is presented and people are too intimidated to step up and say something about it. There isn't enough activities to do for the residents to enjoy; spend most of their time in their rooms sleeping or laying in bed. The administration that runs this facility does a poor job on keeping the staff situation fair among everybody; seems like they only care about themselves. They don't really follow the motto " we treat people right". It's pretty much " we only care about ourselves and whatever is done for the day is how it's going to be" kind of motto. If you want your loved one to be happy, safe, feel like they're being cared for, and active everyday I would not present them to this place. It's awful!!!!
---
Alarming
October 24, 2013
Other
This facility is horrible! Doris feels she knows more then a professional dementia physician! With Dimentia they encourage family visits,outings,consistent family contact,but here it will be limited.Calls will be restricted,family will be restricted,outings will be restricted and any activities crucial for Dimentia and Alzheimer's patients.Its obvious her concern is NOT for the well being of the patients!! Its either sit quietly or go to your room,no dancing around,no excercise,no visitors,no outings! She has went as far as to make recommendations to the courts to NOT allow visits,calls and outings!not even to the patients with ONLY onset is Dementia.Crying is prohibited!! And she thinks its her job to come between parents and their children,to cut them off,let the patients deteriorate and sit quietly out of her way.She obviously has no empathy,sympathy or even knowledge of what it takes to care for Dimentia or Alzheimer's patients.Terrible facility,please do not take a loved one here,for their sake and yours.
---
LuMyTruck
September 08, 2013
I am a friend or relative of resident
The staff members at the Cottages are very warm and caring; however, some less mobile residents often receive very little interaction for other residents and staff. The activities director does her best with her limited house and tried hard to engage the residence. The manager, however, insists that residence are kept quiet. When family members have come to the Cottages to engage residents in activities that not only help residence to work on memory skills, the manager has complained, even though residence enjoy the experiences and dislike being told they cannot participate. Activities have included a young woman who came in to play music and to sing songs such as B.I.N.G.O. and other songs that triggered positive childhood memories. Another activity included residence playing board games and painting gourds. Each time residents were enjoying themselves Doris, the manager, complained and put a stop to it. Doris also that make arbitrary rules for individual residents that include how often and when a resident can have a phone call as well as how long the resident can talk. She also dictates what time residence have to be in bed and whether residence can leave the building or go outside and sit in the fenced and locked yard. Doris' military style of management serves no one but Doris and no family would want their elderly parents to be in a place where residence are dictated to and told they cannot participate in activities they enjoy.
---
Fayee
August 30, 2013
I am a friend or relative of resident
The clients spend most of their time in their rooms. My mom has been there now for 8 weeks and I have yet to see them do any physical exercise. My mom's shoulders and back hurts and she says it's because she just lays around all the time or sits in her chair. She isn't allowed to go outside and I know of only one time that a mental therapist took her on a walk. She doesn't wash her own cloths, do dishes, clean tables or desks, nor does she care for plants like she did at home. She doesn't have a phone and the one in the building doesn't work well. She used to love to visit at night and now we are being told not to call in the evening at all if you can ever get anyone on the phone. My mom has gone down hill since being at the Cottages and says to me that she is forgetting how to talk. One day I bought gourds for her and other residents to paint. I was later told I need to stop as the residents are getting over stimulated. On another occasion my daughter played songs like BINGO and Itchy Bitcy Spider as the residence sang a long and I was told to make arrangements in the future as the residents got too stimulated. When the administrator told us we had to stop one resident shouted out, " Fun on the playground is over and we have to go to our rooms." The administrated replied, "We need to get ready for dinner and the resident responded, " This is more fun then eating. All we ever do is eat and sleep." The administrator like to keep things quiet and folks in their rooms and if they come out of their rooms and do activities with folks other then the mental therapist she gets upset. They say they are a memory care facility. I think not. I haven't seen one plan for memory care for my mom. All I see is locked doors, warning systems on the her door, and nobody has talked to me about who my mom was before the illness as they claim they do to get to know their patients. Mom is losing ground but their pay check keeps coming in. The gals that work for the administrator are great. The administrator is not.
---
From The Cottages of Emmett
---
Our Administrator, Doris Foruria, has been with The Cottages since we opened our first assisted living home in 2001. Doris was honored with the Health Care Hero Award for Elder Care by the Idaho Business Review in 2008. Emmett, Idaho - The Cottages - Assisted Living Facility Alzheimer's and Dementia Care One of the two buildings in Emmett is a secured unit with a staff that is specially trained to care for seniors with Alzheimer's and dementia. The Cottages of Emmett is an active member of the Gem County Chamber of Commerce and a Better Business Bureau Accredited Business.
Location of The Cottages of Emmett
---
Request Info
Get full access to reviews, cost information, and amenities