Croasdaile Village Retirement Community
Claim 2600 Croasdaile Farm Parkway, Durham, NC, 27705
Caring.com Listing
Talk to a Family Advisor: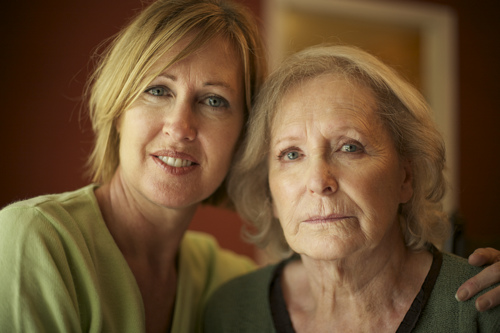 Top nearby Assisted Living Facilities
Reviews of Croasdaile Village Retirement Community
---
Relative5
January 12, 2016
I am a friend or relative of resident
Having had 2 family members at Croasdaile for many many years, we have experienced all facets of the Retirement community. As a retirement community, I found the facility to be very nice; however, as residents needs increased I became less thrilled with the care. This is a more recent thing in the last several years vs. the first 15+ years.
My less than ideal experiences were more with the organization not the caregivers themselves who were always so kind. So many kind people.
Towards the end of my last relative's life, I hired an additional caregiver to visit my relative every day because I did not feel my relative received appropriate attention. I am not local, so I used this person to be my eyes and ears. It was a significant additional cost on an already super expensive plan, but I am convinced, it was absolutely required. I had considered moving; however, thought that would be expensive and too disruptive to my relative.
A final note, the most significant contributing factor to my relative's demise was an accident involving a motorized scooter. I do not know how often accidents occur; but as a valuable lesson learned, I would confirm policies, practices, and procedures for protecting residents from mixed-modes of transportation in the hallways. and meeting areas.
---
Local Friend
January 06, 2016
I am a friend or relative of resident
My friend was at Croasdaile many years after living in the Methodist Home. Her family moved out of town and the care changed when they visited seldom. My friend had a private caregiver who was wonderful to her and to me but she was fired. The family was unable to hire her back. The reason was that the caregiver spoke up about poor care. Another client was a spitter and demented. I saw her spit several feet across the room. It was shocking and no one seemed able to deal with the spitter. My friend's private caregiver complained and suddenly she was trespassed off the property. Perhaps odd tales like this are common in care places for the aged but it was very sad for my friend. Her hair was not washed often enough as when I visited it was oily and I had not seen it like that before. I'd say if the family visits regularly, you will be ok but if you live in Pennsylvania, find a place where you can make regular contact.
---
Joe107646050
July 13, 2015
I visited this facility
The staff at Croasdaile Village was very friendly and very nice. The food was excellent. The rooms were homey and clean. They had swimming and exercise facilities. It wasn't a gated community.
---
Gramymargy
May 17, 2015
I am a friend or relative of resident
My parents were among the first residents at this facility. They are now in a situation where they need constant care and rehab. My family and I have been extremely disappointed with the attention and care that they have received. We have had to ask for even the most obvious needs to be met. Neither has had a haircut in the last two months, their nails are like talons, they are never taken outside. Etc etc. My siblings and I live in three corners of the country and have had to trust that the care is adequate. For the amount of money they have paid over the past 15 years and the contributions they have made to the community I and my sibs are greatly disappointed with Croasdaile Village.
---
Hosscollah
May 08, 2015
I visited this facility
Our experience at Croasdaile Village was nice. The community itself is nice and very large. The staff is great, and they have an abundance of personnel there. I didn't get to see any rooms since they have a 3-year waiting list.
---
freddy666
March 07, 2014
I visited this facility
Both my grandparents were there until their deaths
I found it a very depressing place. My grandmother broke her hip twice within a span of months, the second time because something was left for her to stumble on during her rehabilitation. Her bed had a pressure pad so if she got out of bed at night someone would help her back, but it seemed to be ignored - on more than one occassion, she would be found on the floor in the morning. Their concept of "activity" was to roll everyone out into the hallway and let them drool on themselves. And when my grandmother was finally dying, my grandfather was not brought to her room, to be with her, when she died.
My grandfather was more cognizant/mobile than my grandmother but not able to take of himself. They finally moved him from his apartment into the higher-care place when he was having trouble with his colostomy bag. Yet they didn't do anything different, the bag would be overflowing or whatever.
Plenty of other examples, too numerous to mention, but I would never put another relative into this facility.
---
Kristy1
September 27, 2012
I am a friend or relative of a resident
Croasdaile Village is a lovely community with nicely kept grounds and facilities. The entire facility is handicap accessible, and it takes great care to meet all of its clients needs. The community offers options for all levels of care from independent apartments through full-time nursing care. The staff is very helpful and responsive to both their clients and their families. The staff refer to the residents as Mr., Mrs. or Dr. which denotes the level of respect and dignity that the elderly deserve. My grandmother initially moved into an assisted living apartment at Croasdaile. Here she was able to retain a sense of independence; there were book clubs and social events for her to attend. She could cook for herself, but there was also a dining hall where she could enjoy meals with her friends. As her health declined, she gradually became unable to take of herself, and she stepped down into a nursing home type setting with more supervision but still a measure of independence. Eventually, my grandmother suffered from dementia and she was non-verbal for the last four years of her life; at this point, we moved her into the unit with full-time nursing facilities. The staff took great care of feeding, bathing, and caring for her. We really appreciate all that Croasdaile did for my grandmother in the last years of her life.
---
yolo1
June 23, 2012
I am a friend or relative of a resident
This is such a beautiful community. They offer several different levels of care and service. This really benefits people who may start off only needing very little assistance and then later in life they are able to get much more assistance if need be. This kind of flexibility is good because it will make people want to live there long term. They have different activities and events, regular church services and excellent meals. The staff is quiet but quick and friendly. The facilities are absolutely stunning. The outside areas are always well kept and beautiful. The indoor spaces are always clean and the staff is more than accommodating. When we planned to have my Aunt's funeral there, they were so helpful with the family. We had help organizing the refreshments and taking care of funeral arrangements. I would highly recommend this place to anyone. It is a top notch facility and offers many accommodations for different kinds of needs.
---
Cats2
June 16, 2012
I visited this facility
The administrative staff member who showed us the assisted living facility was pleasant and informative. The facility is essentially a studio-apartment opening onto a broad hall-wat, an activity room and dining room. They gave us a printed current weekly schedule for the resident's activities. We visited a lady in her unit.We were a little surprised that we were able to have such an up-close visit with little preparation. The facility seemed well staffed and has an excellent reputation. We met random residents also who lived in the non-assisted parts of the facility (it is a CCRC). They were highly complimentary of the community, its facility and staff.In our current healthy status, it was hard to imagine being content living there, but it seemed that it would be a perfectly good choice if one physically or mentally needed it.
---
amyjon
May 26, 2012
I visited this facility
Croasdaile Retirement Center is a wonderful facility. One of the things that sets it apart, are it's upscale buildings and beautiful scenery. It has a nice rural feel with sidewalks winding through trees and around ponds. It is surrounded by beautiful homes and there is a golf course near by. The Croasdaile Farms area, where Croasdaile Retirement is located, has well kept sidewalks as well as walking trails. The grounds are well manicured and you feel as if you are at an upscale apartment complex rather than a retirement community. They have wonderful, restaurant grade food and regularly invite the community for gatherings where they offer meals. Definitely not a cafeteria feeling when dining here. They also offer many community sponsored events where the public is invited to the grounds. One example of this is an antique car show that was just held. Things like this give residents the opportunity to feel that they are participating with the community if they otherwise would not be able to. The staff is helpful and courteous, offering me directions when I visit. The location is perfect because there are museums, golf courses, bowling, and shopping all nearby for those able to participate and the center offers transportation. Another reason this is such a great place, and possibly the most important of all, is it's location when it comes to available doctors and medical facilities. Duke and Durham Regional Hospitals are right down the road, as well as Independence Medical Park and Duke Urgent Care and Triangle Orthopaedics. All in all, a wonderful place. The only drawback that I can think of is the cost. I don't know exact figures, but my understanding is that the place is quite expensive. I guess when you consider the amenities, it is understandable, but still, most people would not be able to afford this place.
---
unfortunate
November 22, 2011
I am a friend or relative of resident
My father is here in the Pavilion. We're not very happy with Croasdaile. Although their staff/resident ratio is good on paper, we can never find anyone to help my father. They're either eating in the activity room or outside smoking. It has gotten better in the past six months, but the level of caring is missing. The staff doesn't really care about the patients. They can stay wet or messy when they're incontinent. If they don't want to eat right away, then they don't get to eat all all. Nobody comes back to feed them. The attitude is "well, too bad. They had a chance." I overheard one nursing assistant say to another one "I just wish these family members would go away and leave us alone." Unfortunately, rather than welcoming an occasional suggestion from family, they resent it. All in all, look elsewhere.
---
truth hearts
August 22, 2011
I am a friend or relative of resident
i really want to let everyone know that if your are thinking about retiring here,i hope you are very wealthy because once the money runs out you will be thrown to the side with the rest of them.they say they are non-profit but they should be because thats what they are all about its a shame they just bought a 130,000 dollar rv like transportation bus for the independent living residents only why is that it shou[d be for all their residents they all paid for it.As far as patient care its ok it could be better if they treated their staff a little better some of the department heads are very cruel and nasty to their staff and thats not good because we all know that happy staff means happy residents but of course thats croasdaile they make the rules as they go.they will tell you everything you would want to hear so that you can place your loved ones here,but once they are here its a whole new different ballgame.
---
About Croasdaile Village Retirement Community
---
Croasdaile Village Retirement Community is an assisted living facility in Durham, NC that offers residents independent living options and daily support services. Contact Croasdaile Village Retirement Community for more details on housing, services, and rates.
Features of Croasdaile Village Retirement Community
---
Health services
Nurse On Staff

Onsite 24/7
Location of Croasdaile Village Retirement Community
---
Request Info
Get full access to reviews, cost information, and amenities