Brookdale Des Plaines
800 South River Road, Des Plaines, IL, 60016
Talk to a Family Advisor: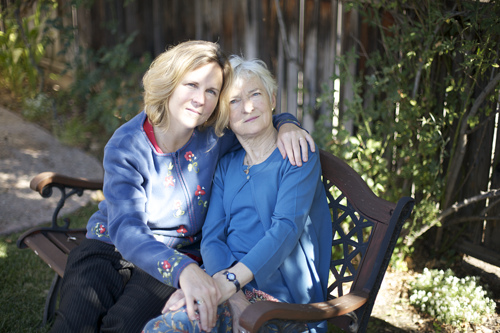 Reviews of Brookdale Des Plaines
---
William119067550
February 15, 2016
I visited this facility
Brookdale Des Plaines was a beautiful, wonderful facility, and we were both impressed. It had a nice dining room and lobby when you walk in. Everything looked brand new and well maintained. We liked the people, and it had a good location in the center of Desplains. The rooms were fine, but it felt a little uncomfortable because it was a large facility. The building was so big, and the halls were very long. The price seemed reasonable and within budget.
---
Caring Son12
October 28, 2015
I am a friend or relative of a resident
My mother-in-law lives in Brookdale Des Plaines (formerly Heritage of Des Plaines). It is very nice, and they have good food. She got a nice studio apartment. They do bingo, card games, pool, and pinochle, and they have trips to different things around the city. She's happy with the place.
---
Tiffany13
August 21, 2015
I visited this facility
We had a very nice tour at Brookdale Des Plaines. It was complete, and they answered my questions. They were very helpful. I visited different rooms, and they were very nice. It was neat and clean. They were nicer compared to where my parents are staying right now, but it also costs a lot.
---
Caring105866250
May 05, 2015
I visited this facility
Brookdale Des Plaines might be fine for some people, but it was not a fit for my mom. The staff was very nice. Everybody was very nice and accommodating. I just think it was not for my mom. It is basically the setup and because it is too big for my mom. For me, it is more of a nursing home setting.
Provider Response
Thank you for taking the time to visit and share your feedback. We are sorry to hear the community was not a good fit for your mother. We do have several other communities in the area that may better fit your mother's needs, and hope you will call us at 855-444-7658 to learn more our community options.
---
Caring99988650
January 16, 2015
I visited this facility
Brookdale Des Plaines was a warm and friendly environment. I was so impressed with the people there. It was just great. In fact, I went there mid-October, and they invited me back for their Halloween party. I was impressed with the director because he was very much a part of the scene. He dressed up and interacted so nicely with the residents, and I got to see how they behaved. I was there in the early afternoon, and they would eat in the evening, but the staff actually made a special meal for me so I could see the kind of food they had, which again impressed me very much. I was also there for the afternoon program that the Activities Director was doing, and it was just wonderful. It was one from Grimms' Fairytales, and she talked like she was talking to adults. I got an extensive tour of the place. They have physical therapy, a swimming pool, an equipment room, and a physical therapist on the staff. One thing though was their studios were very small.
---
Caring98880950
December 14, 2014
I visited this facility
I like Brookdale Des Plaines because it has a swimming pool right in the building. I am not a swimmer, but I have a lot of arthritis, and that would be a good way to do aerobics. They've got nice sized apartments -- the kind that I would be looking for -- and they are clean. The staff is friendly. They have good meals. They don't have any smelly people when you walk in the door. Their interior is beautiful.
---
Tom94707150
September 24, 2014
I visited this facility
We did not have as thorough a visit at the Heritage as we did at the other one, but it was a much bigger place. Plus, they had a little more, like a swimming pool, a parking garage, and other things like that. The staff was very accommodating. They showed us around and explained everything, and they invited us back and to have a meal and bring our daughter along. There seemed to be more people in wheelchairs there than there were in the other place, but they have a continuous care unit here.
---
Caring79695750
April 27, 2014
I visited this facility
Someone we personally knew recommended Heritage of Des Plaines. We were very pleased with everything. It was very clean and beautiful. The staff that showed us around was excellent, very friendly, and informative. They seemed very good and receptive with all of the guests they interacted with. The apartments were great. They were very nice, with spacious rooms with a nice kitchen, bathroom, and we would have chosen one with a balcony for my mom and dad. The food looked great. They had lots of activities. They had a swimming pool and a fitness center. They had bingo, movie nights, arts and crafts, and all sorts of things. If we ever had a need, or would be looking again, that was definitely our first choice.
---
Ted1
November 27, 2013
I am a friend or relative of a resident
My dad moved in to Heritage of Des Plaines just about a month ago. The food is exceptional there. It's better than most of the restaurants around Chicago. You can have as much as you want. His doctor also goes to that facility and has many patients in there, so it's very convenient for them. It's also close to his home. The service is really good. They do his laundry and they clean his room. They do a nice thorough job cleaning. They have a wellness button there where the residents press the button at 10 o'clock and if they don't press the button, they come in and check up on you. It's a caring place with very nice people.
---
Martha14
August 28, 2013
I visited this facility
We went for a tour at Heritage and one staff, Mary Ellen, was wonderful. She was very helpful with giving information, suggestions, and advice. She is really the best. The place was very good. They have activities possible for my father. I think they have a doctor's office on the site. They seem they can offer a lot to my father. We were very happy with them.
---
Susan64127150
July 12, 2013
I am a friend or relative of a resident
My parents stayed at Heritage of Des Plaines. We chose it because it seemed to have the amenities that my parents were interested in and it was in the right location. The price was also pretty comparable to the other facilities in the area. It was very workable, my parents could start with the independent living and chose from a menu of assisted living items that they needed but still stayed in the independent living area. Eventually, they could go into the assisted living facility if needed. The staff were very friendly and helpful. The place was very clean, well-kept and I considered it very fancy. My parents had one bedroom, bathroom, kitchen, living room and lots of closet. They also liked the food. There were different activities for the residents. They had an indoor pool, art room, physical therapy room, library, beauty shop, bank and snack bar. There were also rooms for movies, pool tables, puzzles and games, etc.
---
Lawrence7
June 28, 2013
I am a friend or relative of a resident
I would recommend Heritage of Des Plaines to others because their staff was friendly, attentive and helpful and the surrounding area was clean.
---
Chloe S.
August 28, 2012
I am a friend or relative of a resident
A close friend of my family was staying at this facility and I frequently visited her here. She has been to plenty of assisted living homes and seemed to like this one the best. She had a private bathroom and bedroom, but the other facilities and common rooms were very well kept. The staff was overwhelmingly nice and seemed to genuinely care about the people they were taking care of. The food was okay, I had taken a bite of one of her meals and it was not something I would cook for myself, but certainly not bad. Also one thing that really stuck out to me about this facility was there was never a shortage of activities for the residents to participate it. There were constant events in the facility, and sometimes the residents were bussed to other places for shopping trips, golfing, etc.. Over all I think this was a great facility. It is clean, well kept, and provides a high level of care to the people who live here.
---
Kath3
July 24, 2012
I visited this facility
I'm looking for place for my dad who has dementia. I've visited the facility and it's very nice. The people there were very caring and nice. They provide three meals a day and a variation of snack items. They keep their residents busy with their daily activities. They have garden, heated swimming pool, and recreational rooms. Very nice place.
---
Kashi
April 16, 2012
I am a friend or relative of resident
My Mother has been residing at the Heritage for about 5 years and we have been very happy with everything. The employees really seem to love the elderly. They have great transportation to various shopping, field trips, etc. for the residents. There is a very reasonably priced lunch room and a beautiful pool with a glass ceiling - which was our main attraction. They also have plenty of activities daily and sweet moral boosting functions and contests - like prom king and queen - how cute is that!!
---
CRFetzer
January 24, 2012
I visited this facility
The facility seemed clean and the staff was nice and courteous. My wife's grandmother was a resident of this facility and she enjoyed her time there. When I stopped by to visit, it appeared to me that there were plenty thing to do. I saw people socializing, and interaction between staff and residents was positive. I found the floor to be nicely decorated and provided a warm feeling. I didn't have any reservations regarding Heritage and would recommend them to others. My wife's grandmother's only complaint would be the food. Not anything like what she used to be able to throw together in her own kitchen.If I was to personally think of anything negative about Heritage, I would have to say that the only thing that comes to mind is the location. I'm not a huge fan of Des Plaines. I find that area to be crowded. The other would be cost. Although this isn't a big surprise and I expected the cost of assisted living to be a bit pricey.
---
grannyson
January 24, 2012
I am a friend or relative of a resident
My grandmother had been there since 2005. She has Alzheimer&'s and I can't say enough good things about the assisted living care she is receiving. Care is based on the individual's needs and abilities not based on a broad diagnosis. Shared social areas are beautiful. Grandma's private room and bathroom are simple and just right for her. She gets weekly laundry and housekeeping three meals a day plus all the benefits of a staff that I can say is outstanding compared to anything I have seen at other nursing homes. Meals are nutritious and generous and residents have choices for every meal which they make from a menu provided daily. The building is well-maintained. The interior as mentioned is lovely and very clean. Most impressive to me is how engaged the staff are with every patient. The nurses aides and administrators deal with each resident as an individual carefully pairing up who will be good table-mates in the dining room adjusting as needed encouraging residents to attend events that will appeal to them.
---
VanderJere
October 14, 2011
I visited this facility
I went with my friend to give her my opinion on this facility for her mom. I haven't really been to any retirement homes recently. I had a image in my head what they would be like from the way they portray them in the movies. Oh my god. They have come a long way. I was so impressed with this facility. It made me want to move in. It was like a big resort. They kept everyone busy. No sitting in a rocking chair here. There are a lot of activities and a lot of attention from the employees. It was a very happy and calm atmosphere. All the nurses acted like they wanted to be here. It was more than just a job to them. The whole facility was very clean and bright. The price was around the same amount as some other homes. So it wasn't very high. If I need to recommend a home to someone in the future this would definetly be the place. I gave my friend the thumbs up on this facility!
---
arjayeph
May 25, 2011
Friend or relative of resident
The greatest strength, and perhaps the greatest weakness, of The Heritage is that, when compared to other assisted living facilities, it does not seem to actually be one. Please don't misunderstand; the Heritage is divided, by floors, into different levels of care, and the care provided on the more "advanced" levels rivals or exceeds that provided by most assisted living centers. Definitely not for those seeking to stretch their senior-care dollar, it is nontheless a fair value for those who genuinely appreciate a somewhat more oppulent environment and amenities not usually found in comparable communities. It's very location reflects the facility's nature: situated at an intersection of major streets and next to a stop for Chicago's Metra rail system, it is readily accessible to Chicago's near-northwestern suburbs and even downtown Chicago. However, it is also set back into a neighborhood sedate enough to allow casual walks through the the nearby commercial district. (For good or bad, the structure directly overlooks a playground/ballpark in the rear.) In reality, The Heritage is more of a "transitional" facility than it is a simple assisted living location. The majority of residence floors feature compact yet complete apartments featuring small kitchens/kitchenettes and balconies. While security and supervision are present, and meals are provided in the well-appointed dining areas on this basic-care level, the intent is clearly for those still readily able to function independently. While the front desk monitors access, most residents have no restrictions whatsoever on their movements. The food service is a notch above average, and the always-available options favor those for whom making choices is representative of their continued independence. A certain level of decorum and dress is expected in the dining and communal areas. While this is appreciated by some, it can become problematic for those whose faculties or health have begun to fail. On that note, that is actually the major drawback of The Heritage in general: what makes it a very pleasant environment for those of relatively sound mind and body is exactly which makes it increasingly inappropriate for those whose physical or mental health is undergoing considerable decline. For seniors wishing to simplify their lives, perhaps to be more accessible to family, this is a great place to adjust to communal living without necessarily comitting to a more sheltered and restricted environment. It can comfortably and safely continue to accommodate those who have begun to experience the declines associated with age and disease. However, for anyone whose health or mental faculties are or soon will be significantly impaired (especially those experiencing dementia), there are many other facilities in the area that provide a more appropriate environment and care, and at similar or significantly lower prices.
---
From Brookdale Des Plaines
---
Heritage of Des Plaines provides a full range of choices for today's seniors. Choosing a senior living community represents a lifestyle choice and we understand that our residents are choosing much more than a comfortable living environment to call home. Our Brookdale community delivers
Inspired Independent Living
, with the promise of
Exceptional Experiences Everyday
. In choosing this community, our residents have made a conscious lifestyle decision designed to deliver enhanced opportunities for pursuing health and life fulfillment through the exceptional services, amenities and opportunities we offer. And, our residents can rest assured that as their needs change we provide a variety of ancillary services and a
Personalized Assisted Living
environment that encourages our residents to continue to live as they please while respecting individual preferences.
Optimum Life®
and
Celebrations
provide an all-encompassing way of life that touches the lives of our residents, their families and associates alike.
Optimum Life®
is a journey of self discovery including services, features and benefits that allow each resident to pursue their peak level of health, wholeness and fulfillment while balancing six key dimensions of personal wellness: emotional, intellectual, physical, social, spiritual and purposeful. As part of
Optimum Life®
we encourage our residents to celebrate life each day. Inspired dining and vibrant lifestyle activities come together in our
Celebrations
program filling the monthly calendar with themed experiences, special events and group activities that highlight different cultures and cuisines in a common venue of camaraderie.
For more information, please visit us at
www.brookdaleliving.com
Features of Brookdale Des Plaines
---
Costs
Rent Plus Care Fees
Fee Structure Extra

Prices For Al Are Base Rate Plus Care
Room and housing options
1-bedroom apartments
2-bedroom apartments
Companion Suites

We Do Not Offer Companion Suites

Studio Apartments
Dining options
Dining Room Shared Meals
Dining Extra

All Apartments Have Full Kitchens
Features
Beauty Barber Shop
Computer Room
Resident Transportation
Coffee Shop
Party Space
General Store
Tv Room
Garden And Patio
Resident Parking
Pool
Features Extra

Fitness Room/Gym
Cleaning services
Private Cleaning Services
Housekeeping
Technology and entertainment
Cable In Rooms
Technology Extra

Emergency Call System
Activities
Offsite Activities
Music
Games
Stories
Religious Services
Lectures Discussions
Book Clubs
Wii Sports
Tai Chi
Fitness Room
Yoga
Gardening
Cooking
Arts And Crafts
Activities Extra

Computer Class
Guest services
Guest Parking
Guests At Mealtime
Overnight Guests
General
Respite Care
Minimum Age

62

Pets

Small Pets Allowed
Location of Brookdale Des Plaines
---
Get Cost Information
Get full access to reviews, cost information, and amenities