Brookdale Deptford
1674 Delsea Drive, Deptford, NJ, 08096
Talk to a Family Advisor: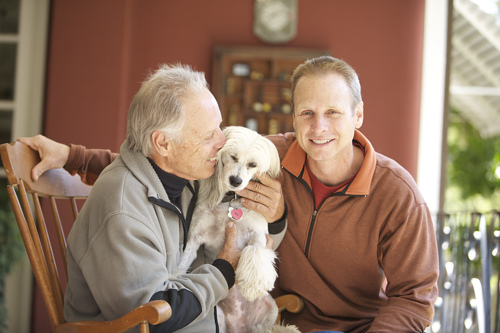 Reviews of Brookdale Deptford
---
Caring110391850
July 21, 2015
I am a friend or relative of a resident
There were two houses at Brookdale Deptford, I & II, and my cousin was in II. It's very nice and clean with a nice bathroom, a small refrigerator, a microwave, and a kitchenette. It was by the woods -- she wanted a place that was homey, and it was. There were 22 rooms or apartments in the house. It had two dining rooms, so you'd go out of your apartment and then you would sit at a very nice table that was always dressed properly, and there were four to a table. When you entered, it was very homey. It had a fireplace and a piano. The staff was very kind and very helpful. I could call anytime to check on her, and they called me with wellness checks and told me how she was doing. At nighttime, they were very attentive to her needs because then she couldn't get out of bed. The only bad thing was the food was not good -- nice chef, but not a good cook.
---
marieperfume
July 13, 2015
I am a friend or relative of resident
This facility has slid downhill since my mom moved in three years ago. She was content after making the tough transition from leaving her home of 50 years to moving here. Not any more!!!! She is now unhappy. Can't even count the number of directors that have been in this position. The number of CNA's that have left (most of the good ones) has led to constant new faces that are poorly trained and the understaffing leaves gaps in care for our loved ones. There are residents there that should be in Nursing homes and the care they require is taking away from the residents that just need "assistance with daily Living." I'm sure this is all due to "making the bottom line" and "fill the beds", even though the care needed is greatly lacking. Meetings and complaints have fallen on deaf ears. The food and and turnover in chefs is a whole different set of complaints. Moving my mom again at this stage of her life is not an option. Lets hope that Brookdale "a caring community"!!?? takes heed at this posting.
---
Roger26
May 01, 2015
I am/was a resident of this facility
The staff, nurses, doctors, and aides were very helpful, very polite, and very professional. Brookdale Deptford is the one I chose. It is a small community as opposed to a larger assisted living establishments. I think, you get more attention from the aides and so forth because of the limited population in a smaller complex. I would recommend it to someone who is interested in a smaller type of place.
---
Anonymous106680050
February 25, 2015
I am a friend or relative of a resident
My mother lives in Brookdale Deptford. She has been there for four and a half years now, and it is good for us. It was convenient to the rest of the family. It used to be nice. We do not like it that much anymore. They have not had consistent directors, and they do not have enough activities. But originally, they had a very nice director, and they had a nice array of facilities and activities for the residents. That has all changed in the last year or so. There is no consistency, and people seem to leave very often now. It is not terrible, but they can certainly do much better.
---
Patrick13
December 18, 2014
I visited this facility
Sterling House of Deptford wasn't too big, and it seemed like it was understaffed at that time. They went through how the food is set up. The food was nice, and the dining rooms were nice.
---
Caring97922250
December 12, 2014
I visited this facility
Brookdale Deptford had an A and a B unit. There were 24 people in each unit, and the two buildings didn't connect to one another, so when you have an activity in the winter, I don't know how you can go from one building to the other building because there was no shelter connection between the buildings. If you are in a wheelchair or something, how do you get to the other building? There was building one and building two, but how do they get everybody between the buildings? It may not be that bad in the summer, but in the winter, you are not going to leave that building. I talked to one guy, and when he told me that their level of care does not include daily bathing, I said forget it. If I had to pay extra, I didn't even want to go any further.
Provider Response
We appreciate you sharing your concerns with us. Please be assured that we are passionately committed to serving our residents. Our goal is to provide an individualized plan of care to fit our residents' needs. We will share your feedback to help better serve our residents and their families in the future.
---
Nick's Niece
July 06, 2014
I am a friend or relative of resident
My Uncle Nick has been a resident of Sterling House for the past 3 months. When he arrived he was unable to walk and in poor spirits. The staff at Sterling House has not only gotten him to walk over 200 feet with his walker, but they have also lifted his spirits to the point where he now enjoys living there! The nurse's take wonderful care of him and help him to meet his daily goals for walking. His room is always keep clean and tidy, and always has a pleasant smell. My Uncle is also always kept clean and dressed daily.
---
Nick's Daughter
July 03, 2014
I am a friend or relative of resident
My dad is nearly 100 yrs old and came to Sterling House 1 in March 2014. He had been bed-bound for more than one year, unable to stand or walk, and he needed care for every bodily function. After 3 months at Sterling House, he is walking with a walker, and today he walked to the toilet and used it with minimal help! The staff at Sterling House is fabulous - they set expectations that dad will wheel himself into the dining room to eat with others and have encouraged him with every small and large success in becoming more mobile and empowered. Dad is adamant that he will walk and become more independent. It is wonderful to see how he has progressed since coming to Sterling House. Thank you to Linda and her staff!
---
anne brown
May 09, 2014
I am a friend or relative of resident
My Mother is a resident of Sterling House I am very pleased with the care that Mom is receiving the staff is responsive to all my complaints or requests the grounds and interior are well maintained Mom has been there for almost 3 years and seems to be thriving activities and being with her peers is a good thing we are glad to be a part of the Sterling House community.
---
lindadtr
May 07, 2014
I am a friend or relative of resident
Since my Mother has become a member of this new family she has thrived. Her outlook on life has improved as well as every aspect of her life. I am most grateful to all the staff for her well being and my peace of mind. I would recommend this facility very highly.
---
mariee1
April 29, 2014
I am a friend or relative of resident
I checked out three assisted living facilities for my sister who was falling very frequently. I decided on Sterling House a Brookdale location. I can't say enought about the care that my sister is receiving. They are taking various steps to see that my sister is not falling and injuring her head which could be life threateing. They have gotten her a hi low bed and scoop matress to eliminate some of her falling. In addition she is frequently checked on by the aids so that she is safer. So my decision to have my sister at Sterling House was the right one. Her dog Sabrina is now the mascot for Sterling House in Deptford.
---
Caring79510250
March 28, 2014
I am a friend or relative of a resident
My dad is at Sterling House of Deptford. We chose this for him because of the homey atmosphere and the fact that it was really small. There are only 25 residents per building, and that was a big selling point. Food has been awesome. I don't have one complaint about it. The best thing about this community is the service. So far it has been great.
---
Peaceful 1
December 23, 2013
I am a friend or relative of a resident
A decent facility that really watches over the residents. The place feels like a home setting and most of the staff cares.
---
nonsense
November 06, 2013
I am a friend or relative of resident
We thought it was a nice facility because everyone appeared so nice and caring. There are two CNA's I liked. However, they are understaffed. The CNA's clean, change the residents, serve food etc....They don't have any servers. I've even seen the CNA cooking(so it appeared) My mother didn't like the food and no special diets. They went through approximatey 3 directors within two years. No outings regularly. Very understaffed. Be careful choosing this facility.
---
June_60
September 16, 2013
I visited this facility
We visited Sterling House for my uncle. It was a clean facility. Nothing negative stood out during our visit. Everyone was polite and courteous. There were residents in one of the rooms that were doing some sort of arts and crafts. However, it was one of those facilities that could not offer a private room with a view that my uncle wanted.
---
DMEdoll
June 28, 2012
I visited this facility
I have visited this facility twice. There are two buildings with 24 rooms in each building. I visited another larger facility but my sister and I prefer the smaller more home like setting for our mother who would be overwhelmed in the larger multi-floor activity driven facility. The staff were especially nice and encouraging when we took our Mother there for a Mother's Day Brunch. The facility is clean with comfortable common areas. The rooms have microwave, sink, dorm frig. The rooms will accomodate a twin bed, rocker or recliner, and a small dinette. They will furnish or you can bring your own furniture.
---
---
Brookdale Deptford provides assisted living residents with lifestyles, housing, and services in comfortable surroundings combined with exceptional amenities, programs, and care. Through Brookdale's signature Personalized Assisted Living, we customize our care offerings for the individual. This allows each resident at our community the freedom and opportunity to make choices that will ease their lifestyle transitions. Residents enjoy life with the support they need, coupled with the appropriate accommodations as their needs change.
We promise Respect for Individual Preferences by offering personalized care needs and providing an atmosphere that encourages each assisted living resident to live in health and longevity. We also offer special housing and care options for those who require assistance with the activities of daily living such as dressing, bathing and assistance with medication. We offer graduated levels of care based upon the individual need of residents, as determined by our continual assessment process. We are dedicated to enriching the lives of residents every day with signature services for those who value their freedom and independence, but desire or need services providing them with the highest level of quality, care, and value.
Features of Brookdale Deptford
---
Features
Garden And Patio
Resident Parking
Spa
Health services
Nurse On Staff

Available During Business Hours; Some Availability Outside Of Business Hours
Location of Brookdale Deptford
---
Get Cost Information
Get full access to reviews, cost information, and amenities