Brightview Danvers
50 Endicott Street, Danvers, MA, 01923
Talk to a Family Advisor: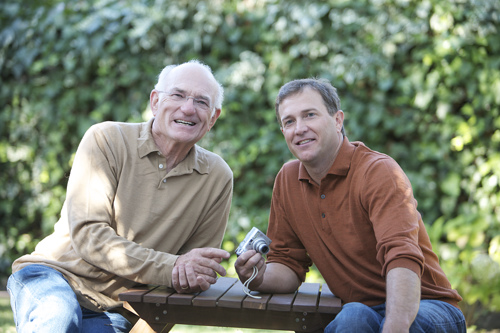 Top nearby Assisted Living Facilities
Reviews of Brightview Danvers
---
Caring Niece3
March 19, 2016
I visited this facility
We toured Brightview Danvers and were very impressed with it. They had a lot to offer the residents and very nice accommodations, good services, and on-call medical people. You have a choice between two-bedroom and one-bedroom apartments. I had "transitional" for couples where one person would be considered independent, and the other would be able to a step-up to a more care, and also a memory unit on campus. It all seemed very good, but it just wasn't what my uncle wanted. We saw the menu in the dining hall, and it all looked very good. They have low-salt options and other diets for people.
---
Caring105537650
May 03, 2015
I am a friend or relative of a resident
My parents are in Brightview Danvers. We chose it because of the location. We have had a very good experience. They are getting their meals, and people are checking in on them all the time. So, it is good to know that they are in a safe place. They are good, and my parents are happy. What more can I ask for? They are in an apartment. It has a refrigerator and a regular kitchen without a stove, but everything else is there. They have three meals a day in their dining room. They have a bedroom, a living room, 1/2 bath, and everything you need.
---
MikeD1948
January 01, 2015
I am a friend or relative of resident
BrightView Assisted Living in Danvers is the real deal. You would be hard pressed to find a more professional, compassionate, and collaborative team to greet, assist, support, and watch over yourself or your family members. This starts with the leadership team of Candace, Adam, and Stephanie and the professionals they lead and manage. When our 92 year old father moved into the complex he was shown the courtesy, friendship and overall support anyone would need moving into a new community. Candace's team guided all of us, my father, my sister, and myself into the world of assisted living where residents are respected and offered the opportunity to stay as young and active as they think they can be – and to do it in a way that puts their safety and dignity as a top priority. This is part of the organizational DNA at Brightview and makes it an incredibly positive environment. For us, this is critical as both my sister and I are working professionals. She lives hours away and my work requires travel. When we began looking for assisted living Dad was in Florida and constantly battling pneumonia, extensive stays in rehab and a diminished life style. Our concern was good supportive care, access to great hospital and medical care and most of all a community that believed in their members living life to their fullest. We got lucky. Here is how lucky we are. On Thanksgiving evening I brought my father back to the facility and we happened to meet up with the aide Dad has and the nurse. The first thing they did was find out how it went and then the aide noticed Dad was flushed. They said they would take him to his room and I left. 10 minutes later I got a call from the nurse on duty informing me that Dad had a 100.3 temp and they thought it might be worth having it checked out at one of the 3 ER's in the area (Beverly Hospital, Lahey North, and Mass General, Salem). I agreed immediately with the suggestion, as this has been an indication that the pneumonia is back. By the time I got back to BrightView the ambulance arrived, Dad was taken to Beverly Hospital (part of the Lahey Group) where he was seen immediately. Within hours he was admitted and treatment began. He was released three days later and went to rehab for another condition that was identified while in the hospital. At all times the BrightView medical team was in the loop and was a great assist to me as I had clients out of state. Compare this to his treatment in Leesburg Florida where he could wait up to three days on a gurney in the ER and then spend up to 3 months in Rehab. What was the difference? The BrightView Danver's team, under Candace, were on the ball. Even though he had been their only three weeks, they had taken the time to get to know my father. They knew he had been having recurring bouts of pneumonia in Florida and they made sure that if it reappeared on their watch, they we get on it. Why did I choose BrightView Danvers over the 4 other top tier facilities? In my visits, I saw: Professionals who listened to me describe my father's goals for as much independence as he wanted. Professionals whose experience helped me understand they were committed to providing ways for 90+ year olds to be independent in ways that kept them healthy and safe A clean, orderly, quiet, pleasant, and convivial physical environment where activities ranged from daily exercises, a movie theater showing first class current and classic movies, trips, access to malls, shopping. And pleasant, happy, professional staff, who knew each other and the patients by name.
---
Caring85648150
June 28, 2014
I visited this facility
The thing that stands out at Brightview is that they have both independent and assisted living, so if you're not ready for assisted living, you can live in the independent side, but when you need more assistance, you can go to the assisted living side. Still, you're in the same building, so you're not changing friends or community, so that seems really nice to us. Because they had independent living, they had a lot more high functioning level of things going on. They had all kinds of parties, happy hours, games, and a movie theater. They had book clubs and educational series where people came in and talk on subjects. The rooms were beautiful. This facility is probably one of the prettiest ones you've been to, and it was a new construction. Very bright, just lovely, modern feel to it.
---
mjmarcinel
June 23, 2014
I am a friend or relative of resident
Beautiful building, horrible staff. So dirty, I would clean it weekly It upset my Father that I would spend my visit time cleaning so I overlooked it. I am talking disgusting and moldy...I begged BV to handle it, they raised him 600.00 a month. Now 1800.00 a month more (I swear they punish me for complaining) it is not one bit cleaner. I can not sit in his room most of the time. EVERY time you ask for something, they raise the money or point out that they "don't wash dishes"...no kidding, EVERY TIME! They are rude, indifferent and really good at collecting your money. They have 2 vans and a car that were NEVER, not one time available to my father. If you are, or are the relative of an older woman who takes care of herself, this may be ok...just pray they don't get sicker. At 7800.00 per month, my Father is "no longer suitable" for assisted living. Ask these questions, pay attention, and be willing to be raised in rate, every 6 months. Just awful.
---
Caring78306450
February 14, 2014
I am a friend or relative of a resident
My mom liked Brightview Danvers so we chose this place aside that I did my search of assisted living facilities. It's clean. There are just many different rooms with different activities going on at the same time. They have a giant movie theater which is nice. They have 3 meals a day, activities, a bus, off site shopping and take residents on trips. I rather not say about the care and the staff because she's only been there for a month. She's a completely new person there. She became social and she is comfortable.
---
Caring77979450
February 14, 2014
I visited this facility
Brightview Danvers is a very nice place. It's big and it has a formal environment. I'm having a hard time convincing my mother to go there because of that. My first impression was it was like a hotel. I've looked at an independent living apartment where her sister is, it was a one bedroom and very nice. I also looked at an assisted living that was a studio type and it was smaller, but they also had a one-bedroom studio that was nicer. One time, I was speaking to my aunt and she said that they use a lot of salt and there are a lot of fatty foods. It's very formal; it's not like a home. I'd probably put my mother in Brightview because her sister is there.
---
Boomer2
November 08, 2012
I visited this facility
I thought the staff at Brightview was very attentive. My Grandfather suffers from Alzhiemers. While my Grandmother was able to care for herself, my Grandfather required care. Brightview allowed my Grandmother to remain in assisted living while my Grandfather was moved to the Alzhiemer's unit. On good days he was allowed to visit with my Grandmother and occasionally spend the night. Our family appreciated the Staff's willingness to be creative and work with our loved ones.
---
nursemass
November 26, 2011
I visited this facility
Brightview is an assisted living facility located on Endicott street in Danvers, MA. I don't work for this facility. One of my patients was transferred to this facility from another assisted living facility. I visited the facility three times as a visiting nurse to assess the patient. Brightview is a new facility with beautiful landscaping. The resident apartments are spacious and have beautiful furnishings. Customer service was great the three times i visited the facility. I liked the dining area and kitchen too. I felt like i was in a five star restaurant. I highly recommend Brightview at Danvers.
---
Suzq222
July 28, 2011
I am a friend or relative of a resident
My dad is a resident of the Brightview Wellspring memory care unit. The care he receives there is above and beyond any facility we have been associated with and this is from experience because my mom has been in two different memory care facilities and we have had experience at numberous rehabs. The staff at Brightview treats each resident with dignity and respect. They know how to handle diffcult behaviors and redirect residents. In addition, they treat family members with warmth and respect. It is very comforting to know that my dad is being well taken care of.
---
---
Located in Danvers Massachusetts, Brightview, one of the newest active retirement communities in the Essex County area, is honored to offer Independent Living, Assisted Living, and Alzheimer?s care all on one campus. With a choice of apartment homes, our goal at Brightview is to accommodate residents in experiencing life as they choose. Through our friendly staff, vibrant and comprehensive programming, and comfortable yet home-like environment, we encourage individuals to live their lives to their fullest potential.
Brightview's Assisted Living may be the right choice for you. It's the place where you will find the assistance and care needed so you or your loved one can continue to live as independently as possible. It is where you will also find welcome peace of mind. Assisted living at Brightview is designed to make you feel comfortable and secure.
Our grounds will be beautifully landscaped. Our living and dining rooms warm and cheerful. Our library and sitting areas cozy and inviting. And our wide selection of apartment homes are bright, cheery, and tastefully decorated, with room for your personal furnishings and cherished keepsakes. Most of all, you'll benefit from a vibrant lifestyle. You'll be cared for and cared about by a friendly staff. And you'll have the privacy you desire and the help you need.
Location of Brightview Danvers
---
Request Info
Get full access to reviews, cost information, and amenities