Talk to a Family Advisor: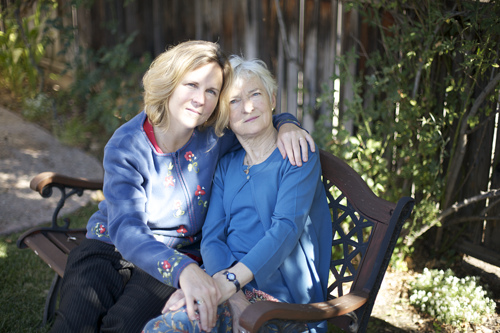 Top nearby Assisted Living Facilities
Reviews of Walnut Place
---
Licensed Professionals Code of Ethics
January 07, 2017
I am a friend or relative of a current/past resident
The Walnut Place which is right across from the Texas Health Presbyterian Hospital in Dallas, Tx, in my opinion is nice looking on the out side and very pretty with an elegant touch on the inside, including patients rooms. My family an I were happy that our relative could simply leave Presbyterian Hospital and go across the street(convince) for 21days of REHAB, to such a nice looking place and seemingly caring nursing staff.
Our family was from out of town, and we had a few that lived in town, so my loved one immediate family, stated in close contact with nursing staff via phone and visiting traveling 90miles back and fourth twice a week, and staying over on the weekends at times in the city of Dallas.
My dear loved one had suffered a traumatic surgery, causing my loved one to loose strength, and being unable to move as fast as they normally use to and the Nurses Aides and Nurses(Mostly African Culture/race Staffed minority other culture/races), were very insensitive or empathetic to my loved ones needs.
When we visited, we noticed our loved one had on a DIAPER(was not incontinent of bowel and bladder, just needing assistance to go to rest room). Our loved one said they were told to "PEE" in the diaper UPON ARRIVAL and the CNA"s took the call light away because, our loved one simply wanted to get help to the rest room, and they did not take time to assist.
We noticed how dirty our loved ones face was, and lips becoming crusty, of course we cleaned our loved one up, but noticed one time that his facial grooming was "wacked" and our loved one did not even look like their-self.
I asked my love one what happened, and they said the CNA, just shaved my face and had no consideration of how I wore or liked my facial hair. I ask my love one how did they(Nurses and Aids) treat them, my loved one said you could hardly understand there language, and the workers(Africans mostly) did not care to empathize or consider there communication barrier and did not care to help our african American loved one understand, causing our loved one to feel inferior and intimidated, which our loved on said, they decided to close down, feeling depressed.
Our loved one was needing to be turned and the Nurses and the Aides slacked at this so bad. Due to there like of support, our loved one suffered a STAGE 2 BEDSORE(determined once at ER) at the top of the BUTTOX, right before the GLUTEUS MAXIMUS splits, not to mention caught Pneumonia, and, when we asked the Nurse if our loved one finished the treatment for Pneumonia, the Nurse simply said "he had his last pill" and that's it and left the room.
Well a week later our loved one stated still not feeling well, though each time we called THE NURS always said, our loved one was doing well and good in therapy. Being concerned we pressured nursing staff to check our loved one and when the finally did, found out our loved one still had PENOMONIA!
Well we insisted our family insisted our love one go to ER(Back to Presbyterian), and DOCTORS found out that our loved ones STAGE 2 WOUND, APPEARED being NOT TREATED properly, and also THE sight were the CANCER TUMOR was removed was leaking fluid on the inside of our loved ones body!
Not to mention when our loved one was rushed to the ER, for that time until our loved ones release, just several days ago, No Social Worker, Nurse, Clinical Liaison, Walnut Representative contacted our family to follow-up to see how our loved one was doing, but being a Licensed Professional myself, I'm sure some of The Walnut Clinical Staff called the hospital, find out what was going on with our loved one to be sure The Walnut Place, Get there MEDICARE Pay.
Our love one was Neglected(physically, emotionally and verbally) by Nurses, CNA"S and Social Workers. Our loved one said how they would push the call light and NO ONE SHOWED UP FOR HOURS, and after a faithful relative would leave, the CNA would take the CALL light away.
Not even the physical therapist considered his pain he complained about, but still wanted to take him to therapy when he felt NOT good, not to mention they wrote negative documentation about his work in therapy, which was due to his pain and weakness.
I would not recommend anyone to go to The Walnut Place. The Walnut Place IS a respect of persons atmosphere, and a Non Ethical Nursing, and Social Service Staff.
---
Monica G.
June 30, 2015
I am a friend or relative of resident
My mother lived at Walnut Place for a year and four months before passing away in April. Her care and attention to her obvious health problems before having to be transferred to the hospital were severely lacking. The wait for a doctor to see her to recommend she be transferred to the hospital took five hours. My mother passed away two days after reaching the hospital. I could have forgiven the slow response, but after she passed, I never heard another word from anyone at Walnut Place. No phone call, no condolences or even a sorry for your loss. It was as if my mom had never even been there. It hurt me so much that I called the administrator to voice my concerns and even after that, I never heard another word from Walnut Place. I wouldn't recommend this place to anyone looking for a place for their loved ones.
---
Caring67399050
December 17, 2013
I visited this facility
Walnut Place is right across from Presbyterian Hospital which makes it convenient. They did have levels of care there from assisted living to Alzheimer's care. It was a huge place. This particular facility I would rate as five-star only because they're so professional. However, I wouldn't choose this place for myself because they had more of an institutional feeling rather than a home-like feeling. I was looking for more of an independent living place where I had no need of help except to have somebody help me prepare meals or take me to trips or whatever. This place is not the one where I would go. However, if I have a family member that has Alzheimer's or dementia or some serious situations like that, then I would certainly recommend Walnut Place. This place is for someone needing medical attention even though it is just assisted living. They did have nursing staff there. I also tried eating there and the food was good. I would recommend this place particularly for people with medical issues.
---
March903
September 20, 2013
I am a friend or relative of a resident
Walnut Place is nice but very expensive for what it is. I don't believe that my sister receives personal care there. The room that she is in is small. For the fee you're paying, I think that the accommodation would be equivalent to at least like a hotel room. I don't think you're getting your money's worth with what they have. The food is not homemade cooking but it is all right. It is just fine. They have activities there; however, my sister doesn't participate in them and I think she should. I think they can do better by having more staff. That's maybe the reason why my sister is not receiving the care that we're expecting because the staff is limited.
---
Spots4me
November 03, 2011
I am a friend or relative of resident
My father was here on the rehab unit. In my opinion he received excellent nursing care and the physical therapists were great. The facility is clean, food is good and the staff is great.
---
Michael F.
September 30, 2011
I visited this facility
Walnut Place, in my opinion, is one of the best facilities for elderly care that I have ever visited. The courtyard is very beautiful, the clients are well taken care of, and from what I hear - the food is excellent.
The staff provides transportation for their clients, there is a nice church within walking distance, and most rooms even have flat-screen televisions for their clients - which is unheard of for most elderly-care facilities.
I would highly recommend Walnut Place to anyone who is looking for elderly care in the Dallas/Ft. Worth area.
---
MichelleMortland
July 21, 2011
I visited this facility
Walnut Place offer skilled nursing and rehab, assisted living, memory care, long-term care, and respite care. I've visited it a few times and have referred clients there.
It's in downtown Dallas in a nice part of town, right across the street from Presbyterian Hospital. It's very convenient. A bus picks up patients from the hospital and admits them directly to rehab. It couldn't be easier. And they do an extremely large amount of rehab business.
It's an older facility--probably 30 years old. Although it's an upscale facility, it could use a makeover in some areas, especially since it competes with some very upscale and newer facilities nearby. The rooms are large, though, and pretty nice. Many have been upgraded with flat screen TVs.
The staff is extremely nice and professional. The director of nurses, dietician, and a number of other key people have been there a long time. That's unusual and a real plus. When those two departments are good, the quality of care is superior.
The food is above average--just below excellent. They tend to use a lot of fresh ingredients. It's not at all institutional.
They have a lot of special events, too--big productions. For the holidays, they really go all out, with musical events and special entertainment.
---
---
Walnut Place is an assisted living facility in Dallas, TX that offers residents independent living options and daily support services. Contact Walnut Place for more details on housing, services, and rates.
Features of Walnut Place
---
Features
Resident Transportation
Resident Parking
Security Gate
Health services
Nurse On Staff

Limited Hours Per Week, Onsite 24/7

Pharma
Diet
Diabetic
Low Fat
Low Salt
Request Info
Get full access to reviews, cost information, and amenities