Brookdale Charlotte East
6053 Wilora Lake Rd., Charlotte, NC, 28212
Talk to a Family Advisor: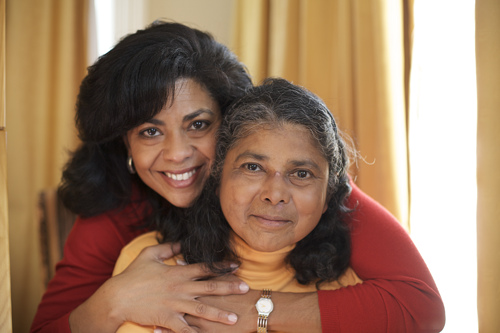 Promotion ends in 6 days!
NOTHING SAYS SUMMER LIKE SAVINGS. Move into a Brookdale community by June 30, and receive a $1,000 rent credit! *Eligible new residents will receive a one-time $1,000 credit to the Basic Service Rate/Monthly Fee following the first 90 days of residency.
Reviews of Brookdale Charlotte East
---
Cindy114229750
October 19, 2015
I visited this facility
Our visit with Brookdale Charlotte East was very favorable. We went on a tour. We spoke to some employees. They were very nice and helpful. I talked to a gentleman whose house was in there, and had nothing but good to say about it. It was a nice and clean facility.
---
Linda114316750
October 05, 2015
I visited this facility
Brookdale Charlotte East was the same as the other Brookdale; all of them were the same. Their rooms were beautiful, and their dining facilities were beautiful.
---
Pat101147250
August 10, 2015
I visited this facility
Brookdale Charlotte East was a lovely community with lovely people living there. The staff was very pleasant and very helpful. They were able to show me everything they could about the community. I liked that the place was in a very nice location and a quiet neighborhood. In fact, it was like a bird sanctuary. They had apartments suited for seniors needing assistance. Their dining area was gorgeous all the way around too. I was not able to try their food though. They had all kinds of wonderful activities that were stimulating like playing cards. Plus, they had a bus that can take them to beautiful places. All in all, it was a great community in my opinion.
---
Carolyn103754350
March 25, 2015
I visited this facility
I have eaten in Brookdale Charlotte East, and the food was OK. I would rate the food about a 3. They had attentive staff, but it did not seem as relaxed. They had smaller bedrooms and smaller kitchens. The dining room was very pleasant. They don't have a buffet. You order from the menu of the day, and it was pretty tasty. I was impressed with its accessibility and security.
---
Caring86794550
June 27, 2014
I visited this facility
I visited Wilora Lake Lodge [now Brookdale Charlotte East], and I like the flexibility. You can stay there 30 days after a hospital. They had private rooms and things of that nature, and it seems like the care is quality. They have different room sizes for the different requirements of the folks that are staying there. It was a brief stay, but we did tour the kitchen area and the dining area. They also had a couple areas were you could do group activities, and it was nice. The whole place is clean. The staff seemed to be courteous and knowledgeable. They also seemed to be helpful.
---
Caring24452950
April 29, 2014
I visited this facility
We haven't made any decision yet, but Wilora Lake Lodge is a good candidate. It has a family environment setting. Everyone gets to know everyone quickly. My mother spent three days there; she was on their "stay-cation," and she drew a lot of attention from the residents. The residents there were extremely friendly. The staff was excellent, as well as the meals, their dining area, and the servers. The main thing is its private pay, as at the majority of these places.
---
Linda56244550
April 12, 2014
I am a friend or relative of a resident
I have friends who live in the retirement community, assisted living, and nursing home in Wilora Lake, and they are all fine. It is one of the places I will recommend to other people. It is a fine, medium size community, and it has a comfortable feeling. They have a large lobby for the people to do some puzzles and visit together in the open area. The apartments are large enough so they can have people come in and visit in their rooms. I have been there at birthday parties and different events. I am not in the position where I need to go to Wilora Lake, but that is one of the places that I will consider if I am going.
---
Sandra-1
March 13, 2014
I am a friend or relative of a resident
Wilora Lake Lodge was convenient for me. I knew someone who was already living there; they had been there for a few years and they were really pleased. The room is fine and there is a variety of food to choose from. They have activities every day at 2:00 pm. They had bingo several times, people come in for entertainment and they had a bible study mom can go to.
---
Caring74381850
November 28, 2013
I visited this facility
We saw Wilora Lake Lodge. The residents there seemed happy. The people working there were very good. We had lunch there, the food were quite acceptable. It had a restaurant style kitchen with waiters and waitresses. The security was higher than any other place and you needed a special code to open the secured gate. However, we were not interested because although it was an independent living, it was more on assisted living. The room was small and it didn't have a kitchen like an independent living should have and it would not suit us. Also, it was located not in the best area.
---
goliathnz_2000
September 11, 2012
I am a friend or relative of a resident
After visiting the place I wished that I could take an early retirement. The staff was very energetic and kept the place in high spirits. The staff was very helpful and patient with residents who had difficulty finishing the daily chores. All facts aside, my friend was happy at this facility and had completed one year last June and I can trust his judgement.
---
Becky brown
June 21, 2012
I am a friend or relative of a resident
Wilora Lake has provided excellent care for 2 of my family members. They are compassnate, caring and sincere. They go the extra mile for their residents. They are responsive to the needs of the residents and meet their needs with a smile. I highly recommend the facility.
---
plast
April 28, 2012
I visited this facility
When you think of old southern living, it conjures up images of beautiful summers in historic towns like Savannah and Charleston. Charlotte has a little slice of that charm too, and it is all on display at Wilora Lake Lodge. At least, that's how it felt in comparison to the dreariness that I feared we might find.This was the first of several assisted living facilities that I toured in North Carolina as part of a pre-medical course on geriatrics, and I will never forget the relief I felt when I realized that it was nothing like the stereotypical dormitories you hear such bad things about. The staff had clearly worked hard to keep the place bright and colorful (not too hard in sunny North Carolina!) and the result was a happy, attentive environment where the residents seemed far more happy and relaxed than those I had seen in hospitals earlier that same day. And it's no wonder! Even I enjoying the beauty of the place, and I was there to work!
---
anonymousll
June 09, 2011
Friend or relative of resident
My former pastor and his wife now reside at Wilora Lake Lodge in Charlotte, North Carolina. This is a community that provides both independent living and assisted living facilities for seniors. Having visited them three times I have been very impressed with the staff and premises. I do admit that I had my own ideas about what an assisted living apartment might really be like. Needless to say, I have been pleasantly surprised. Instead of a dull and dreary living space Wilora Lake is very inviting and I was treated with gracious, Southern hospitality. My pastor's wife, Ms. Eleanor, beamed as she walked me through their 2 bedroom apartment. Their apartment includes an emergency call system, 2 baths, air conditioning, a balcony and soft, carpeted floors. The windows provide a view of the outdoor gardens. They also keep their apartment cheerfully decorated with fresh flowers and artwork created by a half dozen great grand-children. During my last visit I enjoyed a relaxing lunch with them in the community dining area. It seemed to be like an upscale restaurant and the food was really good. I never once felt like a guest, but I was made to feel as though I were a member of a large family group. According to everyone I talked with there are so many ongoing classes and activities available that there is no chance for any boredom to set in. This is a perfect match for a couple who thrive on being able to help others yet, on occasion, need just a little assistance for themselves.
---
From Brookdale Charlotte East
---
Brookdale Charlotte East provides assisted living residents with lifestyles, housing, and services in comfortable surroundings combined with exceptional amenities, programs, and care. Through Brookdale's signature Personalized Assisted Living, we customize our care offerings for the individual. This allows each resident at our community the freedom and opportunity to make choices that will ease their lifestyle transitions. Residents enjoy life with the support they need, coupled with the appropriate accommodations as their needs change.
We promise Respect for Individual Preferences by offering personalized care needs and providing an atmosphere that encourages each assisted living resident to live in health and longevity. We also offer special housing and care options for those who require assistance with the activities of daily living such as dressing, bathing and assistance with medication. We offer graduated levels of care based upon the individual need of residents, as determined by our continual assessment process. We are dedicated to enriching the lives of residents every day with signature services for those who value their freedom and independence, but desire or need services providing them with the highest level of quality, care, and value.
Features of Brookdale Charlotte East
---
Licenses
State Licenses

HAL-060-060
Location of Brookdale Charlotte East
---
Get Cost Information
Get full access to reviews, cost information, and amenities