Brookdale Carriage Club Providence
5800 Old Providence Rd., Charlotte, NC, 28226
Talk to a Family Advisor: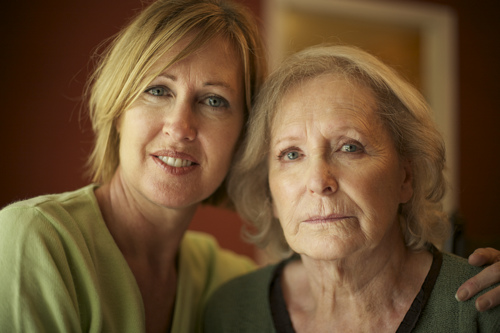 Top nearby Assisted Living Facilities
Reviews of Brookdale Carriage Club Providence
---
Linda837035
March 27, 2017
I am a friend or relative of a current/past resident
My mother is in Brookdale Carriage ,but I am looking for another place for her as she was unhappy, but now she is happy in Brookdale. They have doctors on site, and if they go into another part of the facility they can go into the assisted living part and not have to move anywhere. Also it's close to my brother's house. This is a good location right now, but it's not that great. The staff is very nice; I like them. They have all kinds of activities like exercise, sewing group, book group, and a little chapel, and they have a little card room. It's an older facility; it's nice but needs some work.
---
Leigh361060
October 13, 2016
I visited this facility
My dad is in Brookdale for rehab. They have independent living, assisted living memory care, and rehabilitation. They've been fine, they cared for my dad well, and it's a clean and comfortable location. However, their communication is not very good. I liked that they have everything in one location; however, when you become so big, you tend to get lost in the system.
---
Caring Visitor12
January 29, 2016
I am a friend or relative of a resident
Brookdale Carriage Club Providence needs a little updating. My ex-husband moved in, and moved out again. His room was all redone, so it was new kitchen, new carpeting, and everything. It was nice, and it was a one-bedroom.
---
RB2
December 22, 2015
I visited this facility
We had a quite good visit in Brookdale Carriage Club. We observed that there was a lot of care from the staff. During our visit, we got to see a variety of housing options for independent living. It was quite an old facility, but I like the arrangement of the apartments. There were more units along the roads. It gives a feeling of being outdoor, even if you were in your own home. We really liked that place. It was just so expensive and had a high buy-in rate. The location was not that ideal for us too.
---
Anonymous113761350
October 29, 2015
I am/was a resident of this facility
A month ago, I came into the Brookdale Carriage Club. They have both independent and assisted living, tong-term care and dementia care, which is what I was looking for, and they were very accommodating and have 300 apartments. I have been very satisfied. I have a one-bedroom, living room, kitchen, and a bath; it works fine for me. We have speech therapy, OT, and all sorts of services one could possibly want. Also, they take you to doctors' appointments and have a bus to go to church. If you can't drive, you are not stuck here. They have places you could go.
---
Keith18
May 07, 2015
I am a friend or relative of a resident
My brother is in Brookdale Carriage Club Providence now. They're first class all the way, and it's very impressive. You've got to call in to get through the gate. It's got the complete combination of assisted living for seniors and those that need medical attention, and they've got nurses aboard for those that require it. The rooms look first class to me. He has a really nice room, almost like an apartment in a hotel. He has an assistant there all day with him to take him around. The dining room is first class. It's one of the best I've seen, and it looks like a country club. All the people that I saw seemed to be in very pleasant moods, and they are being taken care of pretty well.
---
Ann105035450
April 30, 2015
I visited this facility
We were trying to keep my parents together, and my objective was to have assisted living and memory care in the same building, so that was the only reason. Brookdale was lovely. I thought it would be great for my dad, but I was concerned that once they had to move my mother to memory care that he wouldn't go visit her. Everybody was very nice, but we just had a very short meeting. We had a very brief conversation about the layout of the facilities and how it was structured between memory care and assisted living, and we just kind of realized it probably wasn't going to work for my mom.
They have a great reputation in Charlotte. We have some friends who had parents or friends who had lived there and absolutely loved it. We just knew it was not going to work for my parents.
---
Caring103205750
April 01, 2015
I visited this facility
I didn't like Brookdale Carriage Club Providence. The outside looks OK. It is homey and friendly. It has a beautiful setting, but you'd be very claustrophobic. The room they showed to me was really small, and I didn't like that you had to bring your own furniture. The biggest thing is the price they put on the website. There's kind of a little deception. You have to pay for the room this much amount, and on top of that, you have to pay another $2000 for a deposit fee.
Provider Response
Thank you for sharing your concerns. We apologize for any misunderstanding regarding the community fee. We will share your feedback with our management team to help better serve our customers in the future.
---
Carolyn103754350
March 25, 2015
I visited this facility
I visited Brookdale Carriage Club Providence, and everyone was very friendly. It seemed like a nice environment. I saw one apartment and one villa, and they looked OK and well-kept. The dining room was lovely. They had a separate bar area. The grounds were gorgeous, wooded, and had a very relaxed atmosphere. They had a recreation room with billiards and ping pong, a card room, a library, a swimming pool, and a fitness room.
---
JustSayin
July 10, 2014
I visited this facility
Terrible place. Independent living get all the amenities that higher care residents pay for them to enjoy. The staff are neglectful and can't be trusted. The activities are a farce! The residents are left alone... It's so sad to see. The food is disgusting and can't be nourishing. Please look at other options for your loved one.
---
avb
July 07, 2014
I am a friend or relative of resident
Management staff are not to be trusted. Have never kept their word. Took our deposit with the promise that they would house her in memory care when needed, now they don't have a Bed and want to move her 45 minutes away from us. Sad disappointed and cheated is how I feel. Wish we had never opted to bring her here. Nice place if you are 100% ok but if you need help you are ON YOUR OWN. Don't expect anyone to follow through on their empty promises
---
Caring77258050
June 30, 2014
I visited this facility
Carriage Club of Charlotte is very pretty. The premises are well taken care of, and it has a very nice dining room. The grounds are lovely. The space in the one-bedroom apartment is very nice. My mother-in-law especially liked the fact that they have a kitchen in the apartment. The menu itself is good, and they serve two meals every day: lunch and dinner. They offer church services and cards. They also have guest lectures, which I thought was of interest to me, but not my mother-in-law. They also offer outings, which is very nice, and transportation to church services, shopping, and to doctor's appointments. They have an outdoor pool, and they also have a physical therapy room with exercise equipment. The interior lobby and the public areas are very nicely furnished and nicely pleasant. The hallways leading to the apartments are in good shape, but I think it lacks character. My mother-in-law got lost because all the hallways looked the same. If they would just paint and do something different in the hallways leading to the apartments, it might alleviate the confusion.
---
Larry32
June 19, 2014
I visited this facility
We visited Carriage Club. The staff was very good. We liked their rooms. The residents looked fine. We didn't eat there, but the dining room looked lovely.
---
Amy23
May 13, 2014
I visited this facility
We had a tour at Carriage Club, and everybody was very nice. They showed us everything, and we were impressed with the facility. They showed us the different levels of care. I think we saw two rooms, which were renovated, and they were nice. The dining room was lovely. The residents we saw were engaged. There were people going downstairs to play cards. There were people in the dining room and sitting on the sofa. I thought it looked like a nice environment.
---
Caring74913650
January 31, 2014
I visited this facility
Carriage Club was a very nice and secured facility. The location was nice and it was landscape very nicely. The grounds were very well kept. The staff seemed to be okay. I liked the overall lay out of the rooms it was relatively comfortable. They had certain amenities that they could use. They had could do exercise and swimming.
---
Caring74381850
November 27, 2013
I visited this facility
Carriage Club was one of my preferred places. It had all the facilities that we were interested in. It looked very nice. They had bigger apartments. They had pretty good programs. They had an exercise room and outdoor swimming pool. The food was very good and I was quite impressed with it. The staff was good and they made followed up and sent us a card. They had transportation service to doctors and churches. However, it was more expensive than the other ones we visited
---
Pamela9
August 26, 2013
I visited this facility
The staff at Carriage Club of Charlotte was very nice and informative. They took me around and it was a very nice complex with nice units. They had a patio, a gazebo with seats all around and a picnic table. They also had a garden park with a grass path. However, they had a very small memory unit. They had maybe twenty rooms and they were all full. They didn't have any room for mom.
---
Norine1
March 27, 2013
I am a friend or relative of a resident
It's an excellent community. My mom was in an independent care and transitioned to skilled care. They were very very kind to her. Mom really likes them. They just cannot do as much a one on one because the staff is very busy. My mom was there for a total of 7 years. The place is nice. The main dining food is pretty good. The food in the skilled care was not that good. They did not accommodate different diets.
---
samphyl
February 15, 2013
I am a friend or relative of a resident
My mother moved into Carriage Club last November. The place is clean and the staff has been very helpful all along. I have been very pleased with them. My mother is turning 96 this month. She enjoys the food there and she says it's so good.
---
anonymousll
June 09, 2011
Friend or relative of resident
We agreed to help an elderly friend find an assisted living facility that would suit her budget and personal needs. This was the first time that we visited Carriage Club but certainly not the last.
Canopied trees and more than 40 acres of land makes this an oasis in the city. It is easy to forget that the shopping district, theaters and hospitals are just a few miles away.
This facility is in Charlotte, NC and caters to senior citizens who require assisted living or wish to continue their independent lifestyles. There are also options available including skilled nursing and Alzheimer's care. Residents are able to smoothly transition to a more detailed care setting if circumstances should change. In fact this property is the only in the southeastern Charlotte area to offer such a wide variety of senior living options.
With emergency assistance and on-call staff at the ready 24/7 our dear friend is able to continue her active life at the age of 85. She still enjoys shopping and fixes her own lunch several times a week but if she needs help with these activities there is always someone there she can depend upon.
Knowing that her memory is no longer as sharp as it once was the nurses make sure that her medication schedule is observed and keeps track of her doctor appointments. She is proud that she can still live independently in a private apartment but we know that she is appreciative of the care and support from the staff.
This property is meticulously landscaped and includes a small lake, walking paths, gardens and an outdoor pool. And, my goodness, you just have to hear the grand piano being played at least once. As a guest I was fortunate enough to be given a guided tour of Carriage Club on two occasions and I have always found it to be wonderfully maintained. I would personally give this assisted living facility the highest possible rating.
---
From Brookdale Carriage Club Providence
---
Brookdale Carriage Club Providence provides a full range of choices for today's seniors. Choosing a senior living community represents a lifestyle choice and we understand that our residents are choosing much more than a comfortable living environment to call home. Brookdale Living's Charlotte, NC community delivers Inspired Independent Living, with the promise of Exceptional Experiences Everyday. In choosing this community, our residents have made a conscious lifestyle decision designed to deliver enhanced opportunities for pursuing health and life fulfillment through the exceptional independent and assisted living services, amenities, and opportunities we offer. And, the residents at Brookdale Carriage Club Providence can rest assured that as their needs change, we provide a variety of ancillary services and a Personalized Assisted Living environment that encourages residents to continue to live as they please while respecting individual preferences.
Optimum Life&reg and Celebrations provide an all-encompassing way of life that touches the lives of the residents of this independent and assisted living community, their families, and associates alike. Optimum Life&reg is a journey of self-discovery including services, features, and benefits that allow each resident to pursue their peak level of health, wholeness and fulfillment while balancing six key dimensions of personal wellness: emotional, intellectual, physical, social, spiritual and purposeful. As part of Optimum Life&reg, the mission of Brookdale Carriage Club Providence is to encourage our independent and assisted living residents to celebrate life each day. Inspired dining and vibrant lifestyle activities come together in our Celebrations program filling the monthly calendar at Brookdale Living's Charlotte, NC community with themed experiences, special events, and group activities that highlight different cultures and cuisines in a common venue of camaraderie.
Our Clare Bridge Place program serves those with Alzheimer's disease and other forms of dementia. Each day, we promise to work to deliver Daily Moments of Success for each resident. The Clare Bridge Daily Path provides structure and activities each day designed to meet specific needs of those with dementia, while the Clare Bridge Dining Program, designed by a gerontologist and registered dietitian, helps residents in need of Alzheimer's care retain the ability to enjoy and master the daily dining experience.
Features of Brookdale Carriage Club Providence
---
Location of Brookdale Carriage Club Providence
---
Request Info
Get full access to reviews, cost information, and amenities