Woodland Terrace
| Assisted Living
300 Kildaire Woods Drive, Cary, NC, 27511
Talk to a Family Advisor: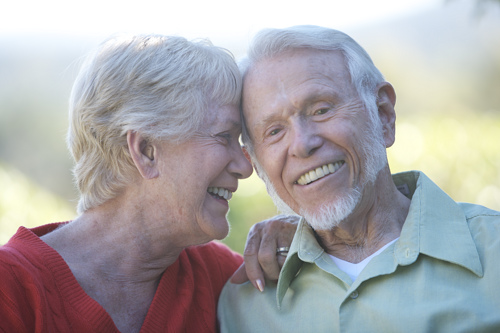 Top nearby Assisted Living Facilities
Reviews of Woodland Terrace | Assisted Living
---
Alyce A.
March 08, 2017
I visited this facility
We visited Woodland Terrace at the end of last year with my mother. The facility has been there for a quite awhile, so it is not as new or fresh, but the location is right, and it came very highly recommended. It had a good rating, so we decided that we would put a deposit down. They have not called yet, and they said it would probably be April or May before they would have anything available. It is in a quiet neighborhood associated with an independent living area and dementia wing. The room was a fairly good size with a living and sleeping area with a nice-sized bath, full-sized refrigerator, and a sink, but no microwave or anything like that. It had two big windows that looked out onto a wooded area. They had a gathering area and a separate dining room. It was a nice community.
---
Jane514805
November 01, 2016
I visited this facility
It was difficult to get an appointment at Woodland Terrace, and when I asked them if they could show me around, they did not and said they were pretty busy. I asked if I could look around the grounds, and they were kind of hesitant so I didn't really have a good experience. I liked the fact that they had nice cottage homes which are very nice. The location is very nice. It's set back -- almost in a neighborhood -- and it's wooded with nice places to walk that seemed safe; I liked that. They seemed updated, and I liked the layout. It was just so inconvenient for me to look at it. I never saw anybody there -- no one was around.
---
Beth073721
July 28, 2016
I visited this facility
Woodland Terrace had the best overall feel to me. I think it's a little more expensive than others. It had a big pond outside, and the apartments had balconies overlooking the water, so that was very pretty. Woodland Terrace was probably my favorite one. They had a lot of activities going on and a very full schedule. They also had a pool, a workout room, a salon, and a very nice-looking dining room. We had residents coming up to us and telling us how much they loved it there, and that was nice.
---
Robert120445450
February 23, 2016
I visited this facility
Woodlands would probably be my first choice if I have to go somewhere. The apartments were individually decorated by the residents. The food was OK.
---
Marcia W.
September 06, 2015
I am a friend or relative of resident
It's the staff that makes the difference! My mom has lived here for two years ( Assisted Living, then in Memory Care). The staff are warm, caring,hardworking and it's clear they love their work. I recommend Woodland Terrace 100%.
---
Caring111601250
August 21, 2015
I visited this facility
I did visit Woodland Terrace. It was pretty much the same as the other facilities. The rooms were a little larger, but my father could not take his dog with him. Otherwise, I really liked it as well, but he could not take his dog, and that was really the only thing. They were a little pricier, but again that wasn't the issue; it was being able to take his pet. The dining room looked very nice, and I understand they have a wonderful chef -- who actually I think was in my neighborhood -- which is how I learned about it. Their standard rooms were a little larger, so that was really the biggest difference -- the size of the rooms.
---
Caring100332450
February 16, 2015
I visited this facility
It has great surroundings and a quiet neighborhood -- the place to go for walks -- and it is a clean place. The staff people were very friendly. It was spacious and very adequate for my wife. She has Alzheimer's, and in some places we visited, they group people together for slideshows and whatever like a bunch of cattle, and I don't think they do that at Woodland Terrace.
---
Erik1
January 09, 2015
I visited this facility
We visited Woodland Terrace, and I thought it was good. We saw both the apartments and the cottages. We thought they were nice, but it is already sold out. The actual facility itself seemed like a good place. It would have been a good fit if my aunt actually liked it. The rooms were good. We saw a two bedroom-two bathroom apartment. And we also saw a cottage that was a little bigger which would have been too much for her. The staff was very helpful and very understanding. They understood that my aunt was not really receptive to visiting the facility, so they adjusted the way they showed the facility.
---
Kenneth8
December 28, 2013
I am a friend or relative of a resident
My mom is at Woodland Terrace. Her cottage was larger than what we really wanted and her room is beautiful. It's big and spacious. The landscaping is great. We chose it simply because it was in a good location and they had a space available. Since we've been there, we really enjoyed it a lot. The people there are very nice and very friendly. Everybody is great. They have physicians once a week and that's really nice. My mother is extremely impressed with the food. She really likes it. They will be having a Christmas dinner this week and so I will have the chance to try their food. Her favorite activity there is an archeology class and they have a church service. I think a couple times a week there is a Sunday Bible study and she really liked that. They have a very good teacher. She goes to their exercise room. It's like a very small gym with very nice and upscale equipment. She likes that a lot too. They also play volleyball with balloons with the residents. I can't think of anything that they need to change except if they were just a little less expensive, that would be great.
---
May251
August 30, 2013
I visited this facility
It was beautiful. The room that I saw was large and had a lovely view. The people and their dining room were very nice. They had activities. However, they had a very long waiting list.
---
Caring0650
March 22, 2013
I am a friend or relative of a resident
Woodland Terrace was noted for their dementia care, so we opted for the facility. The staff was accommodating. They had physical therapy, memory care activites and social activities. I would strongly suggest this facility to others.
---
Charlie5
August 08, 2012
I am a friend or relative of a resident
Very nice facility. My Mother enjoys the pool and it is the only facility in the Raleigh-Durham-Cary area that I found that does have a pool. The food there looks and tastes delicious. The staff is very friendly to my parents and also to me. Things are handled in a timely manner. There are lots of activities and the clients can choose what they are interested in doing. All in all they provide very good care for my parents. The facility is clean, smells fresh and the grounds are kept well. My parents like the courtyard with the bird feeders and the beautiful flowers. Next best thing to being at home.
---
rmkeegan
July 24, 2012
I visited this facility
My wife and I visited several facilities with our widowed neighbor. This neighbor is considering selling her home and wanted us to come along with her as she toured each facility.Immediately upon driving up to Woodland Terrace we were impressed on how well kept the grounds were. It had stormed violently the day before, but everything looked spotless with no residual debris visible.As soon as we entered the home, we were greeted by a representative who looked us in the eye, shook our hands and offered us a seat. She explained what this residence had to offer including the apartment sizes, amenities, recreational activities, food service, medical care and the graduated living levels including independent, assisted living and dementia.Our tour of the facility was personal, our questions were answered promptly and with knowledge. The residents seemed happy and we were glad to see that the common areas were used for family gatherings and found the interior decorations and furniture to be warm, inviting and elegant.Although our neighbor wasn't ready to make a decision about her future living options, she told us that Woodland Terrace was the kind of place she would like to call home some day.
---
sunside3174
January 25, 2012
I am a friend or relative of resident
My mother stays at Woodland Terrace in Cary. It is a large, beautiful retirement community. Her apartment is similar to a mini-house. Mom's apartment is spaciously designed with living room, bedroom, and kitchen with all appliances. Mom is served healthy meals by waitstaff in the dining room. I've eaten meals there and I can vouch for the quality of food served. However, mom sometimes complains that it would be nice to have more variety. Perhaps kitchen chefs could try changing the menu more frequently. Woodlance Terrace has 22 acres of land with a small pond, and they offer residents (and guests) the opportunity to play Putt-Putt golf on the grounds. Mom especially enjoys walking the paved trail around the community. She has made many friends, and it's not the typical retirement crowd of folks who sit around watching TV all day long. Residents are active with planned activities, social events, exercise, games and monthly outings. The employees seem to genuinely care about the residents, and I can highly recommend Woodland Terrace.
---
yankees005
January 25, 2012
I visited this facility
The Woodland Terrace assisted living facility in Cary, North Carolina is a great community. The buildings are on a professionally designed 22 acre landscape. The flowers and green grass everywhere are very inviting and create a sense of compassion. Woodland Terrace cares about their landscape, so this care reflects on their attitude towards their residents. The buildings are modeled after old style southern country homes. This is aspect of the facility is very comforting. The architecture along with the landscape architecture give a sense of privacy and seclusion. Inside the amenities are even better. Every meal is catered by a professional chef. Every meal is served in the beautiful dining room overlooking the lake on the grounds. When I toured the facility, this was a major dealbreaker for me. The catered meals definitely would make me consider living here if I was a senior. In addition, the staff and the other residents were neighborly and kind.
---
---
Woodland Terrace is ideally located in Cary, North Carolina, a community recently recognized as one of the top ten places to live in the United States. The spacious Woodland Terrace Campus is close to shopping, entertainment, medical services and the thriving triad business center. Set on 22-acres of lush landscaped grounds, the community provides a full continuum of senior lifestyle options, flexible services and resort-style amenities. Life at Woodland Terrace is vibrant, fulfilling and as busy or carefree as you desire. We have great options like the active lifestyle of our cottage residences or the independent service enriched lifestyle of our apartment homes.

As a member of the Woodland Terrace community, you will enjoy a thoughtfully arranged, relationship rich environment that encourages independence for seniors at various stages of life. Whether your passion is swimming early morning laps, taking a walk around the lake, working in the garden or sharing an afternoon with family and friends, you will have the opportunity to celebrate your uniqueness. You can choose to participate in a variety of planned social events, educational classes and group activities where you can spark your own imagination and inspire others. Life at Woodland Terrace provides all the comforts of home with none of the responsibilities. We take care of everything so you don't have to!
Features of Woodland Terrace
---
Features
Computer Room
Resident Transportation
Resident Parking
Security Gate
Health services
Nurse On Staff

On Call 24/7

Pharma
Diet
Diabetic
Low Fat
Low Salt
Location of Woodland Terrace
---
Request Info
Get full access to reviews, cost information, and amenities