Carson Senior Assisted Living
345 E. Carson Street, Carson, CA, 90745
Talk to a Family Advisor: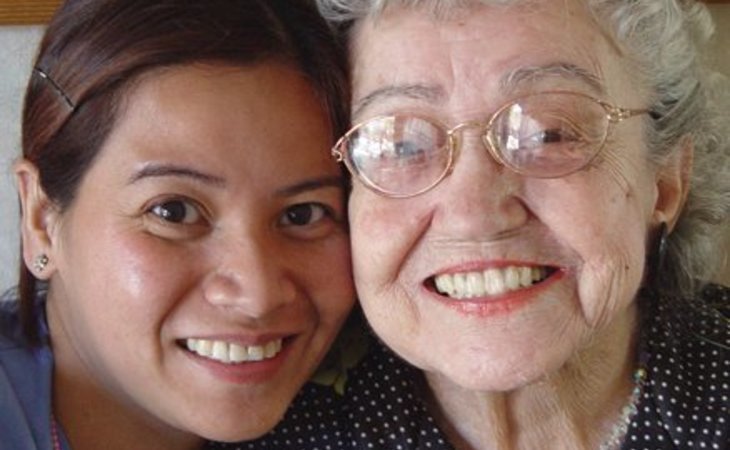 Reviews of Carson Senior Assisted Living
---
Diana786503
May 08, 2017
I visited this facility
The representative from Carson Senior Assisted Living was very cordial, professional, listened to what I was looking for, and took the time to explain things. The apartments were very accommodating, spacious, and large. They had a lot to offer there. It would have been a good place for my husband. The manager was very kind and very accommodating, and I was very impressed with that.
Provider Response
Thank you for taking your time out of your busy day to visit our facility. We know the process of placing a loved one is a hard decision to make, we are here to see that everything is explained to you and answer any questions or concerns family members might have about the facility.
---
Lisa248488
April 25, 2017
I visited this facility
Carson Senior Assisted Living was very clean, but the rooms were small, and the price was too much for its size. They could provide the furniture for the room, but you could bring your own if you want to.
---
Annmarie021724
March 14, 2017
I visited this facility
My visit at Carson Senior Assisted Living was very nice. The gentleman who accommodated me was very helpful. It was a big complex with a courtyard in the middle. He showed us the dining room and a special wing where they serve dementia patients. It looked like they had a lot of activities. The nice thing about the place was that it offered all phases of care, so they would not have to leave the place.
Provider Response
Thank you for your visit to our community. We try make it home for all our residents and give them numerous things to do though out the day.
---
Connie321207
February 10, 2017
I visited this facility
Carson Senior Assisted Living was a bigger community. One side was memory care and the other, bigger side was assisted living. It was OK but was old and dingy. There was one room that I passed by that smelled of urine. It probably was a good community, but I was turned off by that urine smell. They had amenities and regular activities, like luaus, barbecues, and an exercise program. They had different areas where the residents could gather and be social and a calendar on the walls of the different activities and outings.
Provider Response
I am sorry that when you visited our facility you passed a resident's room and it smelled of urine. It is a senior living and from time to time you will have a smell coming from someone's room or in a hallway. Seniors do tend to have accidents from time to time. When an accident happen in our facility to get maintenance and care staff right on it. We do care for our seniors and maintain their dignity. Our building is a bit wore, but it does not reflect the care we give. Thank you for visiting and posting a review of our facility. Good luck on your search for the perfect community for your loved one.
---
Kathy621068
January 07, 2017
I am a friend or relative of a current/past resident
Carson Senior Assisted Living is very clean and very open with wide corridors. There's no odor. It seems like it is well organized. The bathroom has been re-done. The room has a walk-in closet. It's a good size room. They painted it, and they put new carpeting in it, so it is really nice. The dining area is very nice. It's large. They have individual sitting chairs, and they are assigned to a place. It's very clean. There are flowers to make it look homey.
---
Meli89
October 11, 2016
I am a friend or relative of a current/past resident
My grandfather is a resident here for about 8 months and he loves it here. When I visit the staff is very friendly and know me by name. They have activities and even outings.
---
Cejay
October 11, 2016
I visited this facility
Carson Senior Assisted Living was very clean. It is a smaller facility versus the other community. The staff was very helpful and professional. Their uniforms were clean. The residents seemed happy. They were watching television. They have stretching exercise in place.
---
Anonymous105962650
February 11, 2015
I am a friend or relative of a resident
I like Carson Assisted Living & Arbor Hall because they had a memory care unit. The staff is very nice and friendly. The dining area and the food look good to me. The rooms have their own bathrooms and walk-in closets. They also overlook a courtyard. The facility looks clean, and I really like the manager.
---
coopern
August 31, 2014
I am a friend or relative of resident
My father was a resident a couple of years ago.I'm getting right to the point.My father was transferred to a nursing facility a couple of years ago and by my surprise my father was checked out of CRC and checked into a nursing facility, not only that the administrator office had thrown all his belonging away. No one notify the family. He had TV's, tv antenna, VCR, video's, clothes, shoes, tv box, electric scooter, wheel chair, walker, grooming kit, hair clippers, radio, family photo's inside of frames, a toosie roll can of coins, etc. I realized these things may not mean anything to CRC staff but, to him thats all he had for almost 20 years of being resident there. that was home and he missed bring at home. I'm the one that had to go to him and tell him he can't go home and they threw his things away. That's alot of stress on him and our family. No one notified the family to come pick up his belongings, no one notified the family that he lost his room at Carson Retirement Center. This is not right.
---
mjlucy25
February 03, 2014
I am a friend or relative of resident
let me start with saying that i have been to many different senior living centers and this one by far is at the rock bottom. After entering the facility their is not a single person at the entrance to direct you to your family member. or even offer help. After i walked around for about 5-10 minutes i finally stopped a nurse (i think no badge) i asked for my grandmother and the lady kindly took me to her room which i had passed. Once we got to the door she pulled out a ring of keys and unlocked her door to let me in.. (locked door?) My grandmother can not walk and weighs about 90lbs The person who opened the door would not tell me why the door was locked and left. once i got in the room she was just laying there. windows were closed it was stuffy in the room her TV did not work and there was no phone,call button or any way for her to contact someone EVEN a nurse if she needed help. After being there for about 2-3 hours not once did a nurse come to check on her. not for pills not even to see if she was ok. If you care at all about your family member this is the place NOT to put them
---
Kellye
July 29, 2013
I am a friend or relative of a resident
I chose Carson Senior Assisted Living for my mom for three reasons. The price was reasonable and within my mom's budget, it was 5 minutes away from my house and the residents looked like her, which made her comfortable. One time when I fetched her for a doctor's appointment, I saw she had a burn mark on top of her breast and I took a picture of the laceration. The staff did take note of that on her chart but they did not inform me. I knew she did not eat because she did not like the food so I tried to have a meal with her, the staff also fed her. They had activities but limited because they were understaffed. My mom seemed pretty content, and I knew she was okay and that was what's important to me. But I thought they needed to increase their staff.
---
Lorraine14
June 25, 2013
I am a friend or relative of a resident
Carson Senior is great. Everything is positive. It's a good environment for my husband. I wish there were some ways that they had access to some assistance that they could help us financially, because when you have someone that's going to be there long-term it's gets to be very wearing financially.
---
Charisse1
April 30, 2013
I visited this facility
Carson Senior was absolutely fabulous. It was very clean and the smell was excellent. The staff was excellent, too.
---
Grace F.
November 14, 2012
I visited this facility
Carson Retirement Center offers a fair, adequate level of care for the patient. The facility is older, a little gloomy in appearance, and seems to offer rooms for those that are concerned about bottom line affordability and budget concerns. The staff members are friendly and willing to serve the basic needs of the patients. Overall, this facility offers basic, no frills housing.
---
Lily69
November 22, 2011
I am a friend or relative of resident
This place is being remodeled and is looking great. My mother has been here for two years and she loves this place. The staff is great. The other residents seem to be happy here too. Its like a big happy family.
---
Titanic1909
November 14, 2011
Other
This facility has more structure for the residents than some of the other facilities. They have field trips set up for the residents, including to Las Vegas. There's a bulletin board that shows the activities for the week. It's a good place for the residents to be. The food was good "" I had lunch there. I had chicken and salad and corn. The facility doesn't look very impressive from the outside, but it's decent. The grounds are flat and have nice landscaping. They have a few gardens. The common areas inside are pretty big. The furnishings in the common rooms look pretty good "" maybe an 8 out of 10. Some residents here do have their own little room, and some have to share. Most of them I saw had their own rooms. The staff were friendly and social with the residents. I think I would give the staff an 8 or 9 out of 10 for training. The management was informative and cordial when I asked questions. I wish it were bigger and could hold more residents.
---
Caringsenior
November 07, 2011
I visited this facility
I think Carson senior assisted living facility is not a good facility. While there, I witnessed staff members not taking care of the members. Some of the residences were outside without any body observing /monitoring them. They whole place smell nasty. They staff members do not monitor who comes in or exit the building. Iam a bit worried about safety. I was disappointed when I requested for a chart of a resident and it was given to me without considering HIPPA law. I would not recommend this place. In general, I would rank this facility two out of five stars.
---
monika98
October 14, 2011
I visited this facility
Just placed my aunt at this facility. They are in the process of remodeling the building, which is looking great,, I think we got in at just the right time. Staff is very friendly and helpful.. I would recommend this place for your loved one.
---
ampylozano
September 27, 2011
I visited this facility
As soon as i walked into this facility there is a distinct smell that i didn't like.The personnels are not very friendly and helpful. the place looks old and dirty.I lost interest in touring the entire facility because my first impression is already ruined. And the residents do not look very happy. I would not recommend this facility to anyone i know.
---
rookie
August 05, 2011
Other
This place is awful. They were recently issued a citation for lack of observation of the residents, citation #87466. Know someone who was was suffering from dehydration, fell and had to be hospitalized. His kidneys had stopped functioning. He was a resident for 19 days.
---
From Carson Senior Assisted Living
---
Assisted Living Services for the independent at heart.

Seniors enjoy their independence but at the same time, sometimes require a little extra help with the activities of daily living. Assisted living gives residents the best of both worlds. Our residents can have their autonomy comfortable with the knowledge that personal care and support services are available when they need them. Assisted living is perfect for people for which complete independent living is no longer a viable option but do not require the more extensive 24-hour care offered by a nursing home.

At Carson Assisted Living, residents can live independently and still have access to the assistance they need including bathing, dressing, grooming, medication monitoring and much more. Residents also enjoy three delicious meals every day. Our central dining encourages residents to visit with one another and reduces isolation.
Dedicated Arbor Hall Alzheimer's Care Unit

We are committed to helping people with Alzheimers and other memory-related disorders live as independently as possible, for as long as possible. Our Arbor Hall Alzheimer's Care wing features a delayed egress alarm system with electromagnetic locks on all exits. Our well-planned dedicated Alzheimer's unit is designed to meet the needs of those residents living with memory loss. Familiar routines are re-established and emphasis is placed on what an individual can do and enjoys doing.

The staff at Arbor Hall have been carefully chosen for their empathy and compassion. Each staff member is then specially trained to help create a supportive, friendly and therapeutic environment for our residents.

Our ongoing inservice and Alzheimers training prepares our caregivers to assist with all the activities of daily living to our residents while maximizing their independence.
What Makes Us Special
---
Our charming community is also located close to the Del Amo Shopping Mall and Redondo Beach Pier. Earlwood Care Center, the Little Company of Mary Hospital and Torrance Memorial Hospital are also conveniently located within minutes of our community. Our own secured Arbor Hall Alzheimer's Unit is also located on-site.
Features of Carson Senior Assisted Living
---
Costs
Minimum Rate

$1500/month

Minimum Memory Cost

$3500/month

Rent Plus Care Fees
Room and housing options
Companion Suites

We Offer Companion Suites

Studio Apartments
General
Minimum Age

60

Pets

No Pets Allowed
Location of Carson Senior Assisted Living
---
Get Cost Information
Get full access to reviews, cost information, and amenities