Forest Hills Assisted Living
4304 West Houston, Broken Arrow, OK, 74012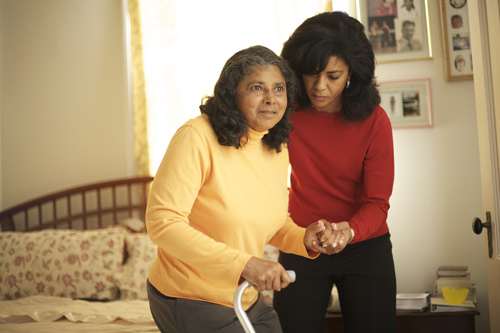 Top Nearby Assisted Living Facilities
---
Reviews
of Forest Hills Assisted Living
---
---
February 12, 2018
I am a friend or relative of a current/past resident
Very attenrive to our and my motberinlaws needs. Well staffed and caring
February 10, 2018
I am a friend or relative of a current/past resident
My mother reluctantly left her home when her dementia worsened and she could no longer live alone. It took her awhile to adjust, but the always kind and caring staff along with the friendly residents made her feel comfortable. She is now content and is enjoying the activities and rapport with both staff always eager to assist her and with residents. On occasion, she complains about the food, but, if that's her biggest complaint, we can certainly live with that as can she. Their recent redecorating brightens the atmosphere and mood of the residents and visitors and it looks terrific.
December 14, 2017
I am a friend or relative of a current/past resident
We had my in-laws at this facility for 3 short months. The facility in and of itself is nice, and they are working to make some much needed updates. The rooms are very spacious, however, if there is a repair that is needed, it takes a bit of time to get them to tend to the problems. The staff was extremely nice and for the most part caring. However, they are severely understaffed and that is why the poor review. There is only one CNA on overnights, and I personally listened to a "Call for help buzzer" sound longer than 30 minutes on many different occasions. The food, and dining room atmosphere are less than appealing. You are assigned a table to set at, and the food is very bland and full of starches. I say look elsewhere before going here. If they could hire in more people to take care of the tenants, and update the menu etc., it would be an OK place. However, until that happens my warning to you is DON'T GO HERE!
January 20, 2012
I visited this facility
When you first walk in, you are greeted at the nurse station that appears to blend into the cozy atmosphere of Forest Hill's architecture. A living area expands into their dining hall, but with the piano they had set up it seems to imitate a nice restaurant. The dining staff itself is well organized and often helped by motivated volunteers. I once volunteered at this facility and enjoyed sharing a number of activities offered for the residents to take part in. The director of the volunteer program worked hard to keep a sense of community in what is actually a much larger facility then at first glance. From reading the newspaper, to bingo and my personal favorite, balloon tennis with the residents, the activities always drew a crowd of kind residents happy to participate. I was also happy to help decorate during the holiday season by painting the windows of the entrance; creating a winter scene of welcoming snowmen! Visitors will always encouraged to stop by and the resident's family would be met with decorations for all seasonal occasions.
January 05, 2012
I visited this facility
We visited the Forest Hills Assisted Living Retirement and Care Center as an option for our grandmother, who requires full time care now. The grounds were nicely manicured and seemed home-like with nice shrubs everywhere. The foyer had comfortable seating and we liked the vibe there. The staff explained what living there was like in detail, and the residents seemed content and well cared-for. The communal rooms were nicely decorated and spacious. We could see how the residents moved and navigated easily throughout the facility. The residents are regularly taken out to community events and for exercise, as well. The food looked delicious and the dining room was comfortable. They offer snacks throughout the day and any resident may request something to eat at any time. There is also plenty of water distributed, which we really liked. This is a well-tended facility for seniors with caring staff and nice surroundings.
October 29, 2011
Other
everyday for a month in January 2008, the staff was not well trained, it was extremely dirty and very little attention to the patients, I filed several complaints with the director of nursing and the administer, nothing helped so I filed complaints with the state. They did an investigation an most all the directors were fired but I still moved my mother asap. I wish you had minus stars, One star is really too much for them.
July 26, 2011
I am a friend or relative of a resident
Forest Hills Assisted Living & Rehab Facility They seem yo have a pretty good rehab program. The AL side of the center didn't appear to be that bad. Only thing was that not all the rooms had phones. This made it extremely difficult to communicate with my mother without having to physically drive to the facility. The nursing staff seemed to be competent. My mother can be extremely demanding. They seemed to know just how to handle her.
November 16, 2009
My loved one stayed here
My father was a resident. He was there for physical therapy following a stroke. He had little bowel control. He developed a severe case of what can best be described as diaper rash that became open wounds. The wounds became infected because he sat in his own filth most of the day until a family member came to visit and had him cleaned up. After just a few weeks at the place the infection had spread. He was found unconscious and his organs had begun to shut down. He was admitted to a hospital, place in intensive care and died a few days later.
About Forest Hills Assisted Living
---
Forest Hills Assisted Living is an assisted living facility in Broken Arrow, OK that offers residents independent living options and daily support services. Contact Forest Hills Assisted Living for more details on housing, services, and rates.
Map
of Forest Hills Assisted Living
---
Request Info