Freedom Village Bradenton
6406 21st Avenue West, Bradenton, FL, 34209
Talk to a Family Advisor: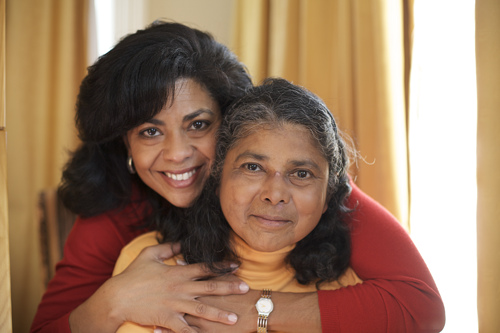 Promotion ends in 2 days!
NOTHING SAYS SUMMER LIKE SAVINGS. Move into a Brookdale community by June 30, and receive a $1,000 rent credit! *Eligible new residents will receive a one-time $1,000 credit to the Basic Service Rate/Monthly Fee following the first 90 days of residency.
Reviews of Freedom Village Bradenton
---
Gloria562147
April 05, 2017
I visited this facility
Freedom Village was very nice, and the facilities, layout, and the accommodations were good, but it's too far for my family. I used to visit friends there. The apartments were very nice and a good size. Everybody seemed happy. They had activities, like going off campus to different places and entertainments, so they were very active.
---
Edwin518404
January 03, 2017
I visited this facility
The rooms that were showed to us at Freedom Village at Bradenton were very good. There were one or two options, so we're quite happy with the way things are going. They have all the activities you can imagine. We saw a room with one bedroom and a great big lounge. We'd recommend it and have a lot of friends who are already there. The dining area was very nice and had good food that's served well.
---
Craig710277
August 31, 2016
I visited this facility
Freedom Village is nice, the rooms are nice as well as the dining room. However, the rates are high. It was okay, but expensive.
---
Serious Visitor
December 17, 2015
I visited this facility
Freedom Village at Bradenton required a large upfront payment to get in, and we're not interested in any place that requires it. The facility was quite nice and very lovely, but they had no two-bedroom, two-bath apartments available for us or even in their planning.
---
Anonymous102698050
November 12, 2015
I visited this facility
Freedom Village is beautiful with gorgeous rooms, but the staff is uppity. I didn't appreciate the attitude of the staff. It wasn't warm, fuzzy, and inviting.
---
Caring112305250
September 16, 2015
I visited this facility
I like the rooms at Freedom Village, but in order to get to them, you had to go down three steps, so that's useless. People who can't get around well -- e.g. those who uses walkers -- can't go down three steps like that, so that's definitely a no. The atmosphere was dark. There were so many trees, and everything was dark. Going through the hallways was dark. I think it was hard to get around. The staff person that I talked to was not helpful. She was not helpful with finances. She was a terrible person to represent that community.
---
konaron
July 26, 2015
I am a friend or relative of resident
I put my 99 year of Mom in Freedom Village after visiting several other assisted living facilities. Mom is alert and active, and is only hampered by a wheel chair. I have actually stayed with her so I got to see all shifts and all personnel. I am more than satisfied with FV. Very caring staff and directors. Everyone accommodates Mom's every need. They have activities appropriate to the age group daily, from sing-a-longs, to bingo, to mental acuity games, to picnics, to movies. Their Rehab center is terrific. Many of the residents I have talked to say it's better than the ones the went to before entering FV. The price is a bit high, but it includes everything. You are guaranteed the monthly rate for life. And because it is a Brookdale community, you can transfer to any other community in the nation without any extra costs! I've read some of the negative comments on this page and disagree heartily. If they want better, they certainly spend a lot more and find bigger rooms and gourmet food elsewhere.
---
Caring110349350
July 06, 2015
I visited this facility
We visited Freedom Village Bradenton. We didn't care for it. The staff was fine, but there were not many activities because it was Mothers Day, so there were not that many people. Security was fine. However, they need more lighting because it was dark, and it smelled musty or old.
---
Caring107745750
June 30, 2015
I visited this facility
Freedom Village was good and we selected it. We chose it because it has five dining rooms and the facility is very nice in the inside. The downside is the fact that it has no campus or yards and it's in Bradenton. The food and the dining room were wonderful. The staff was excellent and we had probably four meals there and they set us up with other members and we enjoyed the meals, very well done. The activity was very good and I think it's a very active group. It's a larger facility also and they have more things to do.
---
Susan Knight
April 05, 2015
I am a friend or relative of resident
My mother lives at Freedom Village and she is well taken care of. I am a nurse and I have seen many nursing homes and Senior living facilities. Freedom Village is well above most. I am so glad my mother is here and I know she is well taken care of. The staff is caring and spend time with clients as if they are family. The dining is really good, and family can come and eat with their loved one for a small fee. Full Course. We are very impressed and so happy to have Freedom Village in our life with my mother.
---
Caring99965650
February 10, 2015
I visited this facility
We visited Freedom Village. The room was very nice. The dining area was nice and clean. The food was good. There were activities going on all the time. They also had outings. The staff was very nice. However, we were concerned about assisted living, and it doesn't looked like it was provided all the way through.
---
LeahTiberini
December 30, 2014
I am a friend or relative of resident
Please, please I beg of you to not bring a loved one here, this place is a disgrace to be called a rehab and hospice facility. My grandfather is dying of stage 4 lung cancer and was told this place was good for him. So the hospital he was at took him here. Not only were the staff horrible, but they did not care about him at all! He is now in the hospital again with an infection to his rectum, his lungs, his bladder and his penis as well as pneumonia All because these 'certified nurses' did not want to move him or take care of him. For days and days we watched him suffer as they tried to change him. Nurses leaving the room because they 'couldn't do it' instead, my father, grandmother and uncle had to change him and clean him. There is absolutely no help to take the elderly to and from rooms, so I did some of it for them. They are not understaffed, just lazy. Only one nurse in the whole facility would help my dying grandfather as he suffered horribly. Not to mention, the food is horrible and the rooms are small and split in two for two patients, making it crowded and uncomfortable for both patients families. Also, we were supposed to take my grandfather to a full hospice care the day before he went to the hospital and had all of the papers signed. But when the family was all gone, they tried to guilt trip my grandmother who stayed with him from the time they let her in the doors until the time they kicked her out to keep him there saying "if you take him to Tidewell Hospice then he cannot come back here, this is your warning." As well as, they somehow canceled the papers from going through to try and keep him there for longer. This place only cares about money and how they can earn it. Everything from the food to the TV cost extra, do not take your loved ones here for the sake of their health!
Provider Response
We appreciate you sharing your concerns with us. Please be assured that the safety and well-being of our residents is our first priority and we share their concerns as well as the concerns of their families and friends. We would welcome an opportunity to discuss it with you personally and hope you will call us at 877-400-5296.
---
Caring84834050
June 30, 2014
I am a friend or relative of a resident
My parents are already at Freedom Village at Bradenton, and it has been working out well for them, so we are feeling good about that. I like the fact that they have different levels of care depending on what the person needs. They range from independent, to assisted, to nursing care. The rooms are good.
---
Caring83087750
April 24, 2014
I visited this facility
Freedom Village had all levels, and we would start with independent living. I like the warmth, the people, both the residents and staff, and the quality of the environment. The physical environment is very large, quite cheerful, and it's beautifully maintained. Other than that, it's at a price range we could afford. It's expensive, but it's not completely ridiculous. They seem to have everything that any human being could want to do. If you're into sports, they have sports activities. If you're into intellectual things, they have intellectual things. It's not New York City, but you have two large cultural centers within fairly easy reach, and that was good. It's a kind of place you want to be in. We had a couple of meals there. The food is exquisite, and the service and the way in which it's handled is marvelous. We got to spend more time with the people in Freedom Village, and they seemed to be upscale, educated, and culturally interested in what was going on around them. I would recommend it to anybody who had the same kind of interests that I do.
---
Caring81258650
April 11, 2014
I am a friend or relative of a resident
Mom has been at Freedom Village since January. It's a nice facility, its top of the line. She loves her room, but she doesn't like the food and the help. The food choices are not that great. They have 5 choices, but it's always the same every night. The two choices are full of fats and she can't have that. Another problem is that there's not enough help because they're not charging for levels of care. They only have one person for the whole floor. For instance, my mom doesn't get her breakfast until 9 or 9.30, and so by the time she's finished its 10 am and they want her to have lunch so of course she can't have lunch. One woman that helps her in the morning has made numerous mistakes, and also they don't give her enough privacy. Instead of cracking the door if she is in the bathroom, they just push it wide open. Another woman can't understand. Instead of turning the refrigerator down, she turned it off, so all the food spoiled. In addition, they don't treat her with respect when they bathe her. There are times that my mom bathes and dresses on her own. We are not very happy with the facility.
---
Caring79241550
March 12, 2014
I visited this facility
I have a friend who lives in Freedom Village. It's very nice. It's not affordable for most people. You have to purchase your apartment, and then they care for you in your apartment. As your health declines they still continue to care for you but they move you out of your apartment. You have to have some money. Everything there is fine. It's a place that I would be willing to go to. It could probably be modernized, but still as a place to live and be cared for and have good food, lots of entertainment, a very attentive staff, it's very good.
---
Carol79020450
February 28, 2014
I visited this facility
Freedom Village was a very large facility. They did have facilities from villas through skilled nursing home. They did have all sorts of level. It was a beautiful place. However, it was more expensive. If you can live there before you need assisted living, it's a phenomenal place. If you go there and you're of sound mind and fairly good health, the place is outstanding. It is like going into a very fancy hotel where they have a little shop and an indoor pool. They have three dining places to eat so you can choose which area you want to eat in. I have heard a lot of very positive things about the villa part, but the assisted living, I don't know. The assisted living just wasn't homier. It was on the second or third floor, so it had that hospital kind of feeling.
---
Caring76938150
February 28, 2014
I visited this facility
Freedom Village is a popular community. It is very well-run. I know it's a good community and everybody has good things to say about it here in Bradenton. I spoke with Tonya, one of the managers there several times. But it came down to the affordability. We couldn't afford it.
---
Caring73314950
October 30, 2013
I visited this facility
My wife's mother is at Freedom Village. It's a very classy and upscale facility. What we were primary interested with that facility was the fact that they have continuing care and you are able to go from independent to nursing facility without leaving the campus. They are very impressive.
---
Marcy1
September 25, 2013
I am/was a resident of this facility
I like everything about this place. The staff is terrific. I absolutely have no complaints. I'm just very fortunate to be here at Freedom Village. I would absolutely recommend this place to others.
---
dcarman
June 19, 2013
I am a friend or relative of resident
The staff is very competent and friendly, but the food is terrible. For people who look forward to meals as a big part of their days, it's tragic.
---
neryarevalo83
September 27, 2012
I am a friend or relative of a resident
When I would come to visit my grandmother her residence was always neat and tidy even though it was small. She thought she lived at the five star of retirement homes and for the most part I couldn't find anything that made me feel otherwise. She loved being able to go swimming. She had lived most of her life near the beach in FL and the fact that Freedom Village has a pool was always a major plus. I have only visited one other facility. My other grandmother lived in England and passed away when I was very young and I do not remember much of the place she stayed other than it's garden, but I can't imagine that there are many better than Freedom Village. My grandmother always liked to think of herself as a very classy lady and the fact that Freedom Village had a restaurant, I don't remember the name, where the wait staff wore tuxedos and served excellent food always put a massive grin on her face. She passed away a happy lady with many friends she made,both residents and employees, at Freedom Village.
---
jlmarcy
April 18, 2012
I visited this facility
Freedom Village is like Disney World for the elderly. There are so many activities for the folks living there. It contains various luxurious ammenities such as swimming pools, shuffleboard and five different four star resturants where the servers and waiters wear tuxedos. The residents have the ability to come and go as they please until thier health prevents it. At that time they move to a more secure wing of the community where nurses and caring staff are there to help and provide the neccessary medical attention. The apartments are spacious and very luxurious. The residents bring furniture, pictures and various other items from the patients home to help to provide that feeling of being home. The facility is also right next to a golf course and if that isnt thier cup of tea there are plenty of activities to participate in if the notion presents itself. There are clubs and plenty of other social gatherings to attend if the patient is a social butterfly. The facility also has a bank located with-in one of the main hallways and it is a secure place totake care of finances. I would reccommend Freedom Village to anyone looking to bring the ease of assisted living with the comforts of home and the fine taste of luxury.
---
mmcaneol
November 17, 2011
I am a friend or relative of a resident
The staff at freedom village is very good. They treat the residents very well and are equally as nice to guests. In the immediate area there are lots of good things for the residents to do. The restaurants are good and it is located in a good area of Bradenton.
---
Kbobalik2009
September 11, 2011
I am a friend or relative of a resident
My grandfather, Frank W is a member of the assisted living community at Freedom Village. Both my grandparents on my father's side of the family were members of an assisted living facility as well, but I chose to speak about Freedom Village because I have visited it more often and it has left a striking impression on me. The interior of the Freedom Village facility is what is most disappointing about the facility; it is laid out in the exact shape and atmosphere of a hospital and it constantly smells like urine. I often had to hold my breath upon entering the facility and was sad to think that individuals had to stay there. There were two people to a room, whih I liked because it allowed a sense of community, and the elder residents often befriended each other and liked the company of another in the room. However, the rooms were cramped, even for one person, and consequently all the resident's personal belongings were crammed into a room the size of a walk-in closet. The best thing about Freedom Village was the staff; I never say a single staff member be anything but kind or helpful throughout the entire stay, and they attended to all the patients with a kindness that touched my heart.
---
travisjones0
July 31, 2011
I visited this facility
I recently had a tour of this facility and from my personal experience its very clean. The dinning room is awsome first rate food . They seem to be well staffed and the administration was very helpful showing genuine empathy. The halls were clean the residents that i met in the lobby seemed to be in very good spirits. Although it may seems that im gushing about the Pines what really was the kicker for me was the actitvites director. There were many things planned to keep any one who stayed there occupied and mentally stimulated . It seemed to Me that they made every effort to include all ability levels. This is something that ment a lot to me know that my father would be staying there and he is a very active person dispite his age. In conclusion i'd recommend anyone who is looking to find a nice plce to call home i'd say give the Pines of Sarasota a try.
---
From Freedom Village Bradenton
---
Nestled on a scenic park-like campus in Bradenton is Freedom Village, a premier life care retirement community that is linked by location to water and sunshine. Here, the conveniences of city living and the quiet charm of coastal suburbs flow together in a tranquil, comfortable neighborhood of friends.
Freedom Village Bradenton provides a full range of choices for today's seniors. Choosing a senior living community represents a lifestyle choice and we understand that our residents are choosing much more than a comfortable living environment to call home. Brookdale Living's Bradenton, FL community delivers Inspired Independent Living, with the promise of Exceptional Experiences Everyday. In choosing this community, our residents have made a conscious lifestyle decision designed to deliver enhanced opportunities for pursuing health and life fulfillment through the exceptional independent and assisted living services, amenities, and opportunities we offer. And, the residents at Freedom Village Bradenton can rest assured that as their needs change, we provide a variety of ancillary services and a Personalized Assisted Living environment that encourages residents to continue to live as they please while respecting individual preferences.
Optimun Life&reg and Celebrations provide an all-encompassing way of life that touches the lives of the residents of this independent and assisted living community, their families, and associates alike. Optimun Life&reg is a journey of self-discovery including services, features, and benefits that allow each resident to pursue their peak level of health, wholeness and fulfillment while balancing six key dimensions of personal wellness: emotional, intellectual, physical, social, spiritual and purposeful. As part of Optimun Life&reg, the mission of Freedom Village Bradenton is to encourage our independent and assisted living residents to celebrate life each day. Inspired dining and vibrant lifestyle activities come together in our Celebrations program filling the monthly calendar at Brookdale Living's Bradenton, FL community with themed experiences, special events, and group activities that highlight different cultures and cuisines in a common venue of camaraderie.
Our Clare Bridge Place program serves those with Alzheimer's disease and other forms of dementia. Each day, we promise to work to deliver Daily Moments of Success for each resident. The Clare Bridge Daily Path provides structure and activities each day designed to meet specific needs of those with dementia, while the Clare Bridge Dining Program, designed by a gerontologist and registered dietitian, helps residents in need of Alzheimer's care retain the ability to enjoy and master the daily dining experience.
Financial Guidance

We help with selling the house (finding a realtor, staging, etc.)

Fee Structures

We charge an entry fee
We charge monthly rent plus additional fees for specific care needs, if any

Housing Categories

Assisted Living
Independent Living
Skilled Nursing Care
Respite Care
In-Homecare Services
CCRC

Cleaning Services

Laundry services for clothing (staff washes residents' clothes)
Laundry services for linens (staff washes residents sheets/linens)
Private laundry (residents can wash own laundry on site)
Housekeeping (staff provides housekeeping services to residents)

Activities

Organized offsite activities (outings, etc.)
Fitness
Music
Arts
Woodworking
Games
Stories
Religious services
Lectures and Discussions
Book club
Wii sports competitions
Tai Chi
Yoga
Gardening
Cooking

Communitiy Features:

Beauty/barber shop
Library
TV room
Fitness room/gym
Pool
Gardens/outside patio
Coffee Shop
Computer Room
Shared space where residents can host parties

24 Hour Nurse:
On-site Health Services:

Physical therapy
Skilled Nursing
Medication management

Guest services:

Guests can attend meals
Ample parking for guests
Guests can stay overnight

Dining options:

Meals in a shared dining room
Some have in room full kitchens (includes ovens, etc)
Meals delivered to residents' rooms

Technology and Entertainment:

Internet in residents' rooms
Wi-fi in shared areas
Cable TV in residents' rooms

Floor Plan Options:

Studio apartments
1 bedroom apartments
2 bedroom apartments
3 bedroom apartments
Attached Villas

Transportation:

Transportation for residents (shuttle bus or similar)
Parking for residents
Features of Freedom Village Bradenton
---
Room and housing options
1-bedroom apartments
2-bedroom apartments
Studio Apartments
Housing Extra

Cottages
Dining options
In Room Kitchenette
In Room Kitchens
Dining Room Shared Meals
Room Service For Meals
Features
Beauty Barber Shop
Computer Room
Resident Transportation
Coffee Shop
Party Space
Tv Room
Garden And Patio
Resident Parking
Pool
Features Extra

Library, Fitness Room/Gym, W/D In Apt.
Cleaning services
Laundry For Linens
Private Cleaning Services
Housekeeping
Laundry For Clothing
Technology and entertainment
Cable In Rooms
Wifi
Technology Extra

Emergency Call System
Health services
Skilled Nursing
Medication Management
Physical Therapy
Nurse On Staff

Yes
Activities
Offsite Activities
Music
Games
Stories
Religious Services
Lectures Discussions
Book Clubs
Wii Sports
Tai Chi
Fitness Room
Yoga
Arts And Crafts
Activities Extra

Computer Class
Financial guidance
Va Benefits Consultation
Financing Advice
Guest services
Guest Parking
Guests At Mealtime
Overnight Guests
General
Respite Care
Pets

All Pets Allowed
Location of Freedom Village Bradenton
---
Get Cost Information
Get full access to reviews, cost information, and amenities