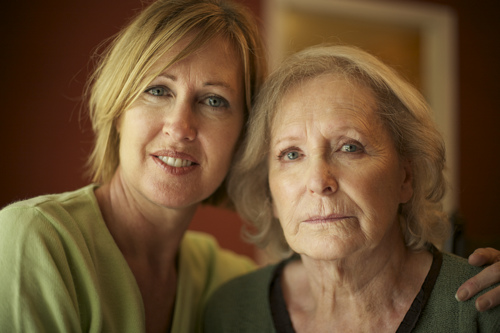 Top nearby Adult Day Care Services
Reviews of SAGE Eldercare
---
Kathy680377
November 29, 2016
I am a current client of this provider
We're using SAGE Eldercare. We have an aide come in, and we really like her. She's really nice and got Mom crocheting again, and that's working really well. They have a lot of caregiver programs and programs for the seniors. The caregiver is very professional, and Mom looks forward to having her. She's very good with Mom.
---
BTUSA
March 23, 2016
I visited this facility
VERY disappointed in the lack of professionalism with regard to a privacy breech. It has been brought to our family's attention that one who has been entrusted with our elderly family member who suffers from dementia has been discussed OUTSIDE of the SAGE facility. It is UNETHICAL to discuss those entrusted in their care, and also UNETHICAL to disclose financial information to non-family members, even in the general sense.
---
SAGEReview
May 11, 2015
I visited this facility
The Spend-a-day program is AVERAGE. Some of the activities are juvenile. We had hoped that our loved one would have been spending quality time at that facility instead of merely filling time.
---
Geriatric RN
December 09, 2011
Other
This senior service agency has been around since 1954. It's a private, nonprofit that grew out of a two-year study initiated by community groups studying elder issues. The large facility services up to 60 elders and their families in Union, Morris, Somerset and Essex Counties. The adult daycare, called Spend a Day, offers services Monday through Friday""9:30 to 3:30, with extended hours possible, from 8 to 5. The people who do best at this facility are those who have any degree of dementia with other symptoms including depression, limited mobility, cardiac diseases, incontinence""mostly ambulatory, who function fairly well. The staff is very sensitive to the ebbs and flows of daily life and the uncertainties of dementia""and caregivers here are given periodic training and education. Those interested in enrolling in daycare here are rigorously interviewed and assessed to make sure they fit in and get the services they need. Sage is picky about who is allowed in, so those admitted tend to do well. Participants are bused from home to the facility. Breakfast and lunch are served, monitored by a dietician""and activities occur all day that are highly structured to keep people mentally stimulated; people appear to be very engaged in the activities. There is a physical therapy and occupational therapy company with offices onsite. Other professionals, such as podiatrists, are also scheduled to come in periodically. On staff, there is registered nurse who monitors participants and administers medication and supervises the aides who give hands-on care. There is also a fulltime geriatric social worker for clients and their families. The one thing I question is the level of family involvement""for example, some participants who are doing well don't seem to get as much attention from the staff and seem more detached. Sage also runs in-home services; participants must be 60 or older, but there are no income requirements. There is also a homecare division including Meals on Wheels that delivers two meals daily; grocery shopping, errand and bill-paying service; a home repair service to deal with emergencies and repair small appliances. There is also education and support for those who need care and their caregivers""classes and support groups on various targeted topics. Finally, there is a resale shop and furniture restoration shop on the premises, staffed by retired workers who charge a minimal fee; all funds go back to Sage. Many funding sources are accepted, including longterm care insurance, Medicaid, and VA assistance. The rate is determined by individual circumstances.
---
Theresa M1212
July 29, 2011
I am a friend or relative of a resident
I am the primary caregiver for my 92 yr old Mom. These are some reasons why she likes it. She is happy that she can live at home with us and that I can take care of her. She looks forward to picking out what clothes she will wear for that day. She doesn't mind getting up early to be ready for the On-Time bus. She says she is always greeted with kindness and care from the staff when she arrives. She enjoys spending time with the friends she has made. She enjoys the activities and musical bingo is her favorite. She loves to dance during the special celebration parties. 8 She likes kidding around with the Sage staff. She likes the food and always asks for second helpings on the desserts. She enjoys encouraging others. I like Spend-A-Day because: I am able to care for my mom who is 92 yrs young in our own home and not have her go to a nursing home facility. It is convenient having the On-Time bus pick her up in the morning and bring her back in the evening. I am able to care for my other family members I feel secure knowing that there is a nurse on staff in case my mom needs medical attention. Having a set routine and getting my mom up early gives her a sense of purpose. The physical activity is healthy and good for her. The interaction with others is stimulating and she doesn't get bored. It gives me a break and helps me relax. The staff and workers are highly qualified and go out of their way to offer assistance and help at all times! The facility is clean and safe.
---
---
SAGE Eldercare provides adult day care services in Summit, NJ. Services offered include organized daily activities in a community-based setting, transportation, meals, and professional supervision. Contact SAGE Eldercare for more details on respite care services and rates.
Location of SAGE Eldercare
---
Request Info
Get full access to reviews, cost information, and amenities