Centennial Adultcare Center
Claim 230 Glenis Dr., Suite 302, Murfreesboro, TN, 37129
Caring.com Listing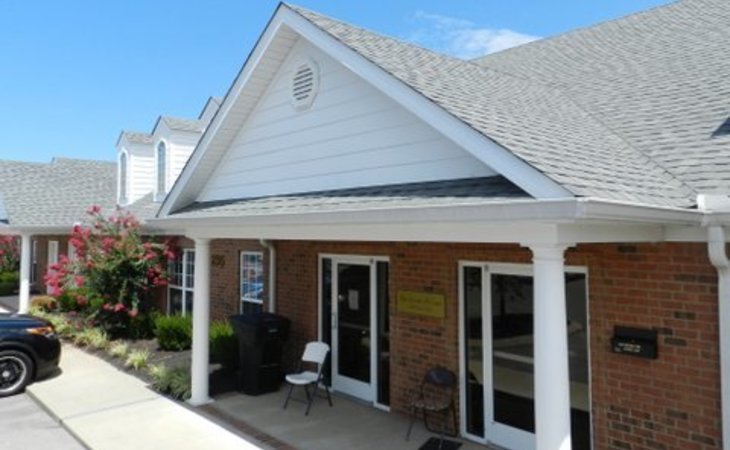 Reviews of Centennial Adultcare Center
---
Caring06050716
July 25, 2013
I am a current client of this provider
My son loves being at Spectrum of Care Adult Day Care Center. We chose this provider because of its location and its price. It is a clean and nice place. Their staff is good and reliable. They are very caring to my son. They also offer a variety of activities for their clients. They have Wii, puzzles, and crafts to name a few. I just wish they had longer hours for my son to stay there.
---
Ransom
September 10, 2012
Other
Spectrum of Care is great! What I like about them is that they care about people. I like the people there because they're friendly. I have been with Spectrum of Care for a few months now. I go there everyday. We watch movies there, play games and talk with other people. I'm really happy there.
---
Nancy19
September 01, 2012
I am a current client of this provider
My husband had been to a couple of other places in the past but Spectrum of Care is really positive and really upbeat. It's not a drag to go in like in some other adult day care centers. I'm younger than him. He's almost 72 and I'm 60. When he was in a couple of other places and he would just come home almost like having a dragging look on him because everybody there was in a down mood. With Spectrum of care, everyone is really upbeat with a very positive attitude. Everyone there is very alert. The staff keep an eye on everyone there and cater to the needs of the people there. My husband has extremely short term memory. They remind him to take a pill. They have so many things to do there. My husband, Hal, likes to play on the Wii. He plays tennis and bowling to keep his sharpness up. There's a mix of people there, and some of them are in wheelchairs. I think people who came there initially with a down or negative attitude have changed so much since they've come to Spectrum of Care. They have social worker that comes in and talk to them individually. It's a bright place and it's very clean. It doesn't smell like any kind of a facility. They have a kitchen in there and everyone tries to sit around at the same time to eat. They have computer there if somebody wants to go online and check their email or play poker. They have 3 very comfortable leather easy back chairs and you can go take a nap or just watch TV. They have a very big screen TV. They have a day room that if you wanna go and take a nap and be quiet, or if you wanna watch TV by yourself you can go in that room. They pretty much cater to all of the people's needs. There are some people there that have multiple scoliosis and are in wheelchairs. They still talk and they converse. Everyone gets along there both patients and the staff. I drop him off before work and he's there from 7:00am to 3:45pm. So he's there all day, 5 days a week. They do provide the meals for everyday and the food is of different variety. They have pizza, sandwiches and many others and everyone seems content with that. Some places do meals on wheels an people kind of get tired of that. They hold Hal's insulin in a locked safe. Everybody's medicine is locked in and they have to go through the manager or one of the staff that has it locked. You can also bring your own drinks and put it in the refrigerator. They assist the people with the microwave. Hal is pretty self sufficient so they let him do what he needs. He's pretty much there for socialization. I noticed that with the other places they didn't have socialization. Mike is the site Manager/Director. Once he came on board, he's really regulated a lot. Before it was kind of the girls running it. It was just kind of whoever was there. Mike got it more organized and making sure everyone is doing what they're supposed to do. The place is very safe. I'm not worried at all. I'm glad my husband is there. He's socialization has really helped him a whole lot because he's not stuck at home with nobody since he can't drive. Hal's actually been there November of last year. He was the first client that they opened up with. He's been there for a long time and he's very happy to be there.
---
Marcia1
August 18, 2012
I am a current client of this provider
Spectrum of Care was recommended to us by the people whom we were working with. We got them as an adult day care center for my husband since spring. My husband likes it there. He is enjoying his time being in Spectrum of Care. He enjoys the socialization, like talking to other people there. A therapist comes there 3 days a week and he gets to join and enjoy those sessions.
---
About Centennial Adultcare Center
---
Centennial Adultcare Center provides adult day care services in Murfreesboro, TN. Services offered include organized daily activities in a community-based setting, transportation, meals, and professional supervision. Contact Centennial Adultcare Center for more details on respite care services and rates.
Features of Centennial Adultcare Center
---
Location of Centennial Adultcare Center
---
Request Info
Get full access to reviews, cost information, and amenities